Top 10 Best Mp3 Music Downloader Android Apps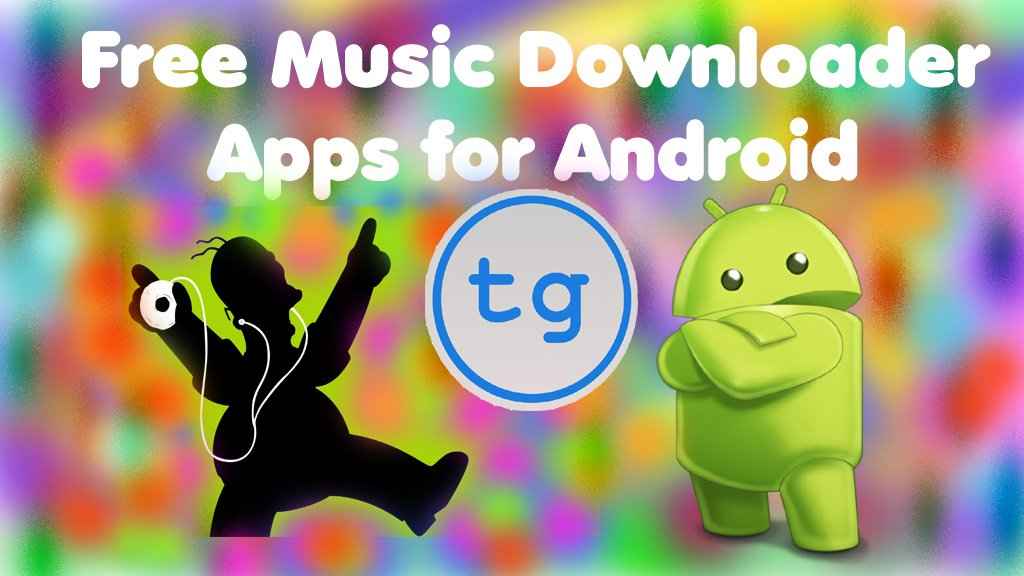 Most of the people, love to listen music. Even we sing along and sometime dance on its beat.
With the advent of smartphones it is quite easy to listen music online and download music song with the top music downloader apps.
Music heals our sole. It makes us to fall in love. In this digital world of technology you need to have good Mp3 music downloader apps for great music experience. We always look forward to music that can give us calm in tired moments. Whenever we find interesting music then we download mp3 music to play it offline.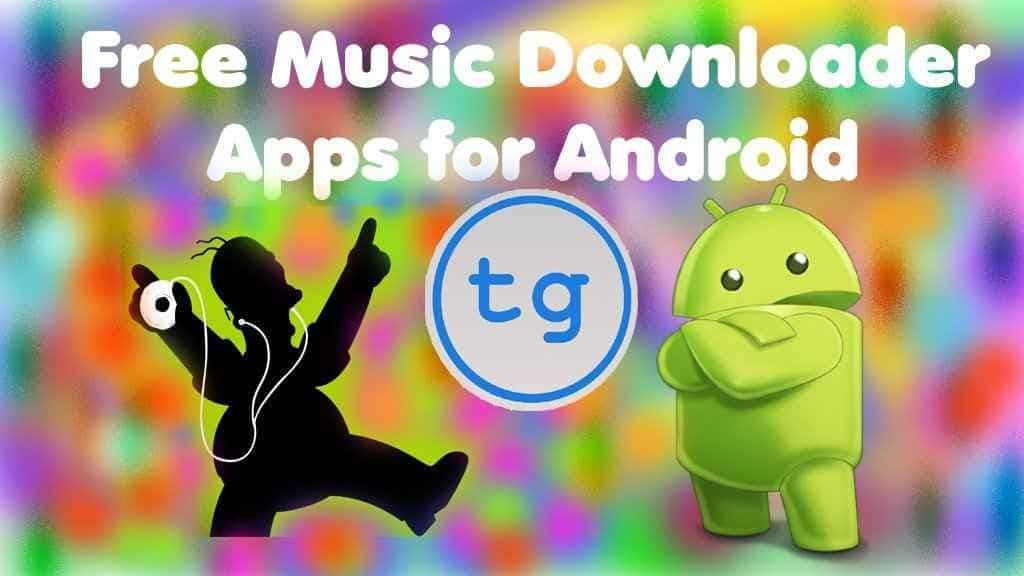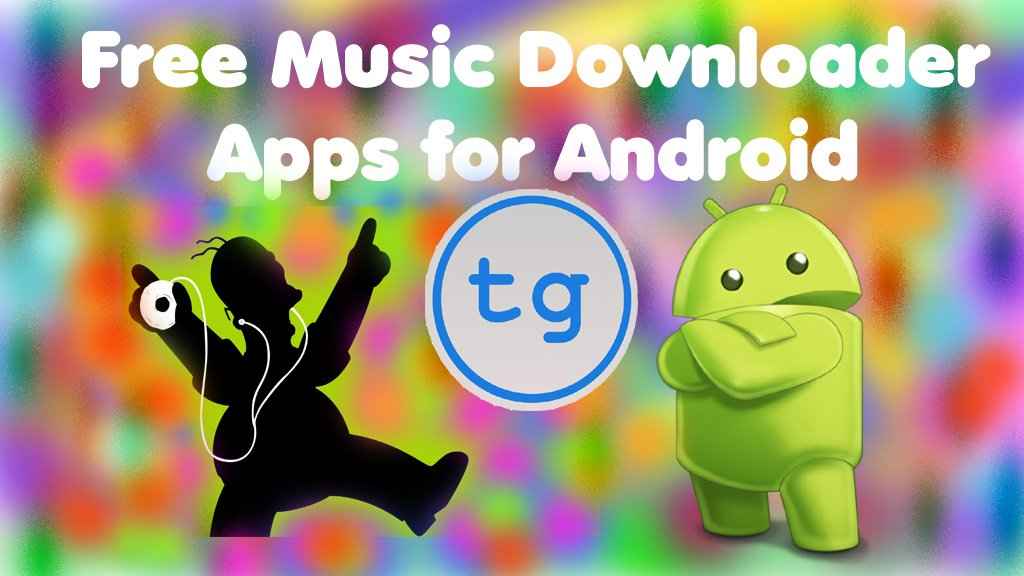 In earlier days of internet, we used to download music on our computer first then we transfer the downloaded mp3 music file to our android smartphone. Now days scenario has been changed.  You can either download free music to your smartphone or can stream the music online on websites. You don't need to download music every time, you want to listen.
In this article I will describe you about free mp3 music downloader apps for android. Earlier I have also shared about Best free mp3 download sites to download free music to your laptop or smartphone.
Best Mp3 Music Downloader Apps for Android
But first I'd advise you to get a decent headphone or pair of earbuds, suppose you install the below given top music app and you don't have any speaker or woofers in your room; do you think you would enjoy that music as you dreamed to enjoy it?
You can download different genre of music with the help of these apps for android smartphone.
1. Simple Mp3 Downloader
Simple Mp3 downloader is another big name in the free music apps industry. It is designed for android users. Simple Mp3 downloader lets you download unlimited number of free mp3 music songs. Starting with simple mp3 downloader is quite easy. It has a simple interface to use.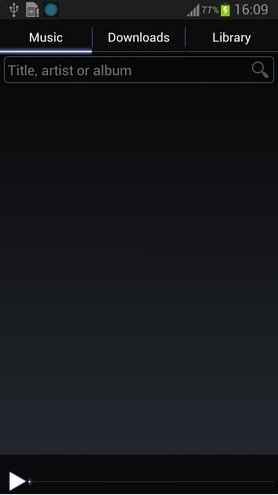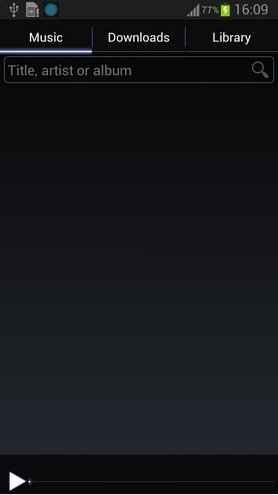 ---
2. SuperCloud Song Mp3 Downloader

SuperCloud Song MP3 Downloader is another android app which lets you to download free music. It operates on the cloud level. So everything is too fast here. You can download songs in your android phone at a very good speed. This app is not available in the play store. You can also stream music in this app.
In this way, you can listen to a part of the song, before actually deciding to download music on your android phone. Even if you have a android 2.3, then also you can download this app. Below is a preview of how this apps looks like from inside.
SuperCloud Song MP3 Downloader has  the facility to stream the online music.
---
3. iTube Mp3 Music Download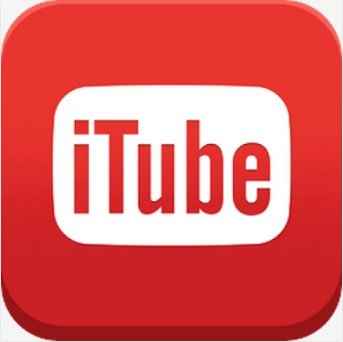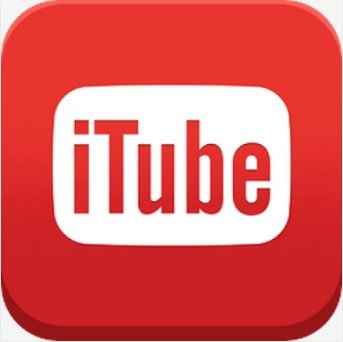 iTube Mp3 music download is a great android app for all music lovers. You can download all your favorite music for free. First you need to search for your needed song then you can download it. It has a whopping 4.3 rating on the play store. It works both as a music downloader app as well as music downloader app.
You can also download LineageOS for android & here is the link LineageOS 14.1 ROM download for Android . https://devs-lab.com/lineageos-supported-device-rom-download.html For  using iTube mp3 music download app, you need to have at least android version 4.1. You will find most of your favorite songs here. I would recommend this app for english songs lovers.
---
4. SoundLoad MP3 Download
SoundLoad has given this free MP3 download app. It is specifically designed for android plateform. This music downloader app is not free. But in my opinion it is really worth of it. You can search for your favorite songs. You need to purchase the music for downloading. All process in SoundLoad is completely legal.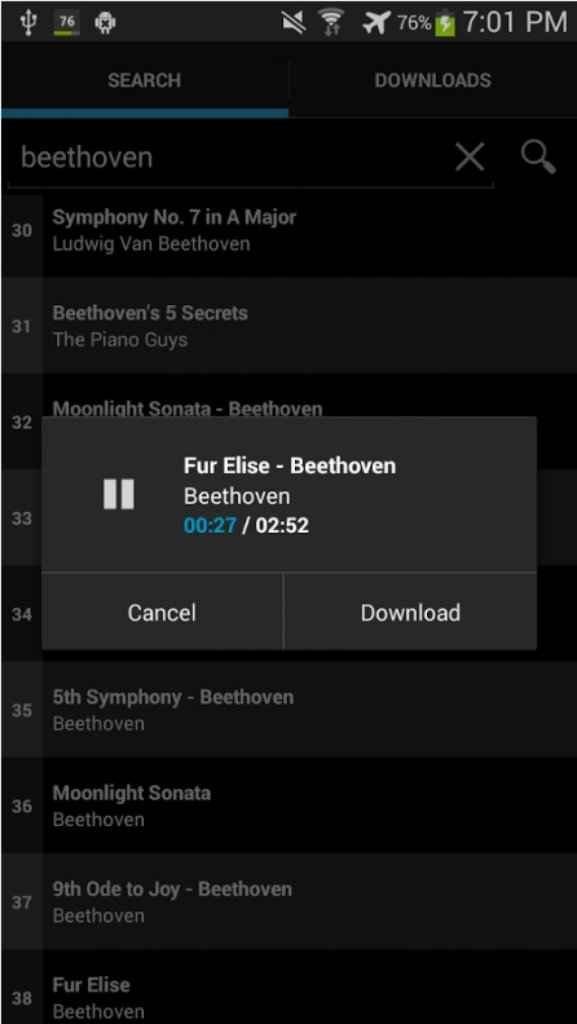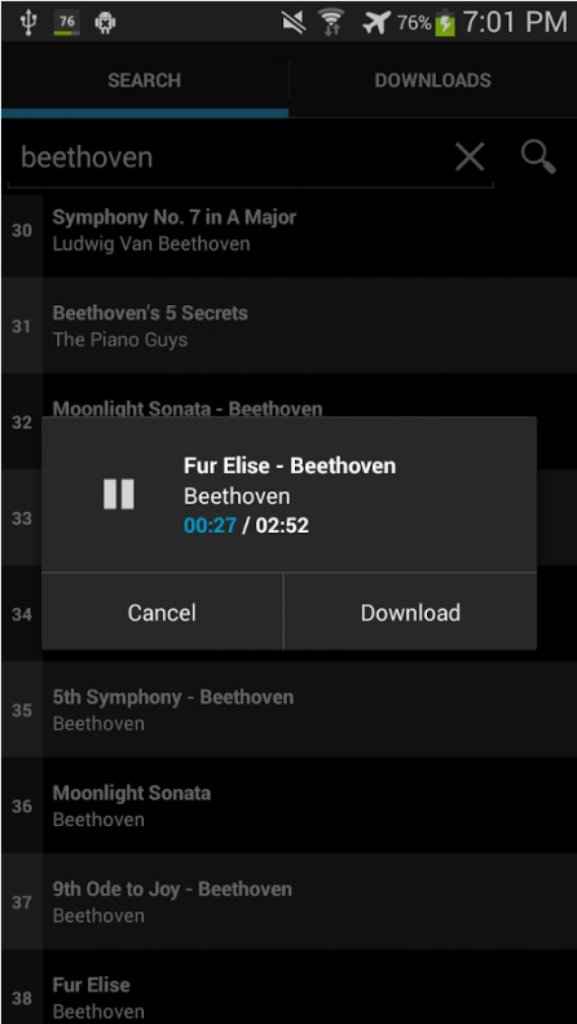 SoundLoad also has lots of free music to download. You can use free music as much as you want. But for special need you neeed to go for purchasing the mp3 music.
---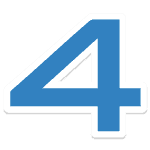 4Shared Music is one of my favorite. The main interesting thing about this music downloader app is that it provides you the facility of creating playlists. You can download all playlist songs at anytime later. You just need to download the song to listen it offline.
Apart from traditional search and download facility it also has numerous other features. It provides cloud storage for your favorite music. Currently You can upload upto 15 GB of music data from your android device to cloud storage. It is better option than going for best free music downloading site.
English songs lovers?
Then it is the must have music downloader app for you.
6. Mp3 Music Download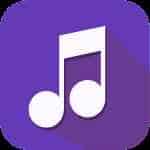 Mp3 music Download is one of top free mp3 music downloader apps for android smartphone.
As the previous TWO's you can search for famous songs. It is quite easy to download free mp3 songs by this app. You can listen them anytime you want.
Mp3 music download has large collection of songs to download from. Mp3 music download app also gives you an option to preview the song before actually going for download. You can also download only background song of any music. This is the best thing I liked about this app. For downloading, just click on download track button.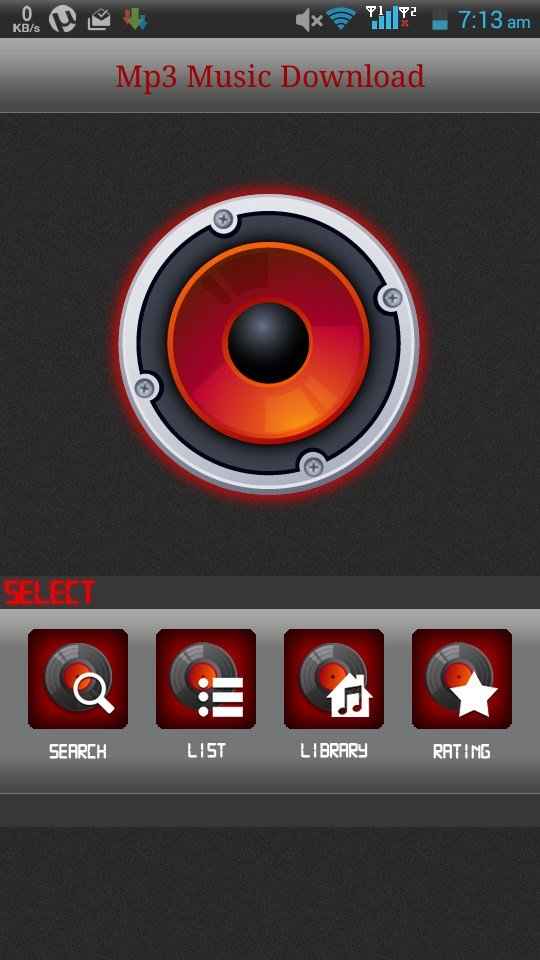 The best things about this app is to provide the lyrics of the songs we are interested upon.
---
7. Free Mp3 Downloads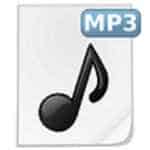 Free mp3 downloads is considered as the topmost mp3 music downloader for android . You can download your favorite songs by this app. First search for your favorite songs. You can type songs , artist, album name. In search results there will be a number of songs. Choose the song you want to download. Free Mp3 download app provide you direct download options for any songs. You can download the songs that are free to use.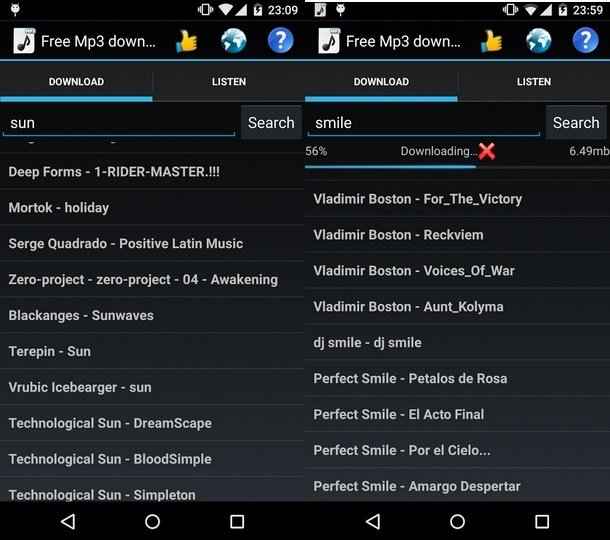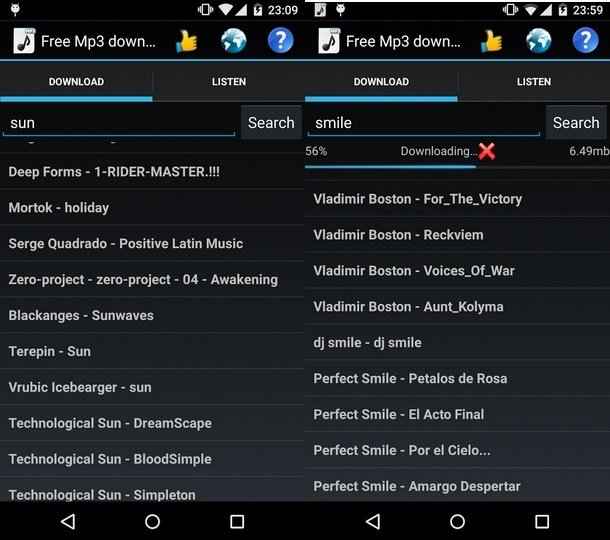 All songs downloaded from this app will be saved to "music-freeMp3Downloads" folder in your memory card. In this free mp3 download app, You can listen the downloaded song from the Listen tab.
---
8. Music Download Paradise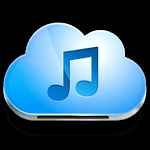 Music Download Paradise is another best android app for free music download. It allows you to search for your required songs by this app. Its mp3 search engine is quite good. It can provide you free mp3 songs and sound effects. This music downloader app justifies its name paradise. You can download sound effects, short clips, ringtones and off course mp3 songs. This app is no longer supported by its developers. However you can download this app to give it a try. Believe me, its worth it.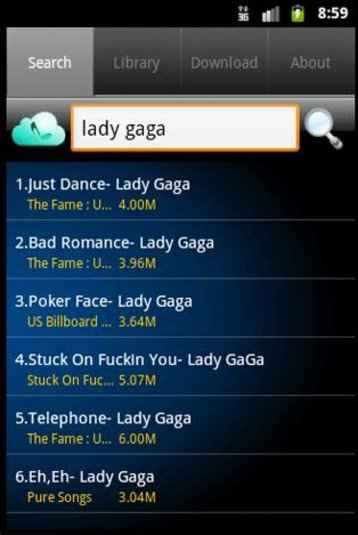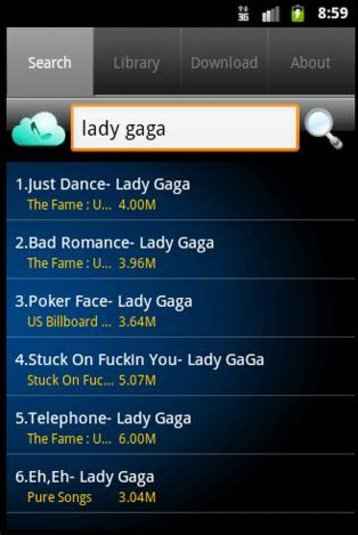 Everything is free in Music Download Paradise. Free collection ranges from mp3 songs to short clips voices. One of the best music downloading apps for android.
---
9. Music Mp3 Download CopyLeft

Music MP3 Download Free CopyLeft is one of the best android music downloader app. Apart from the traditional downloading facility you can stream music online in this app. If you are searching for music apps that can download song efficiently on your phone then this is the phone for you. You can effectively all downloaded songs from any file manager apps for android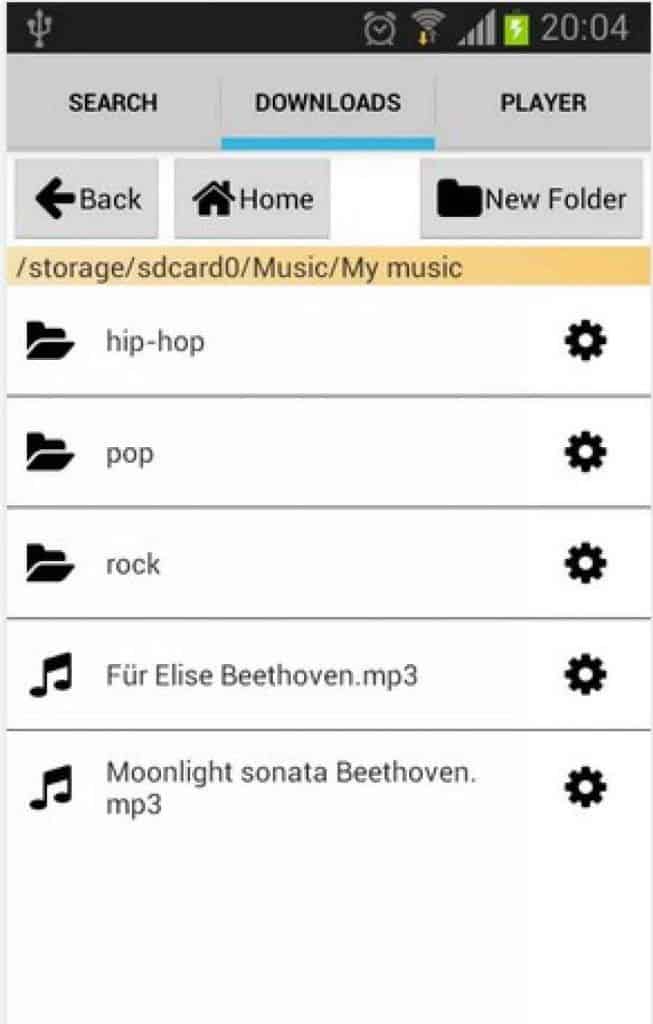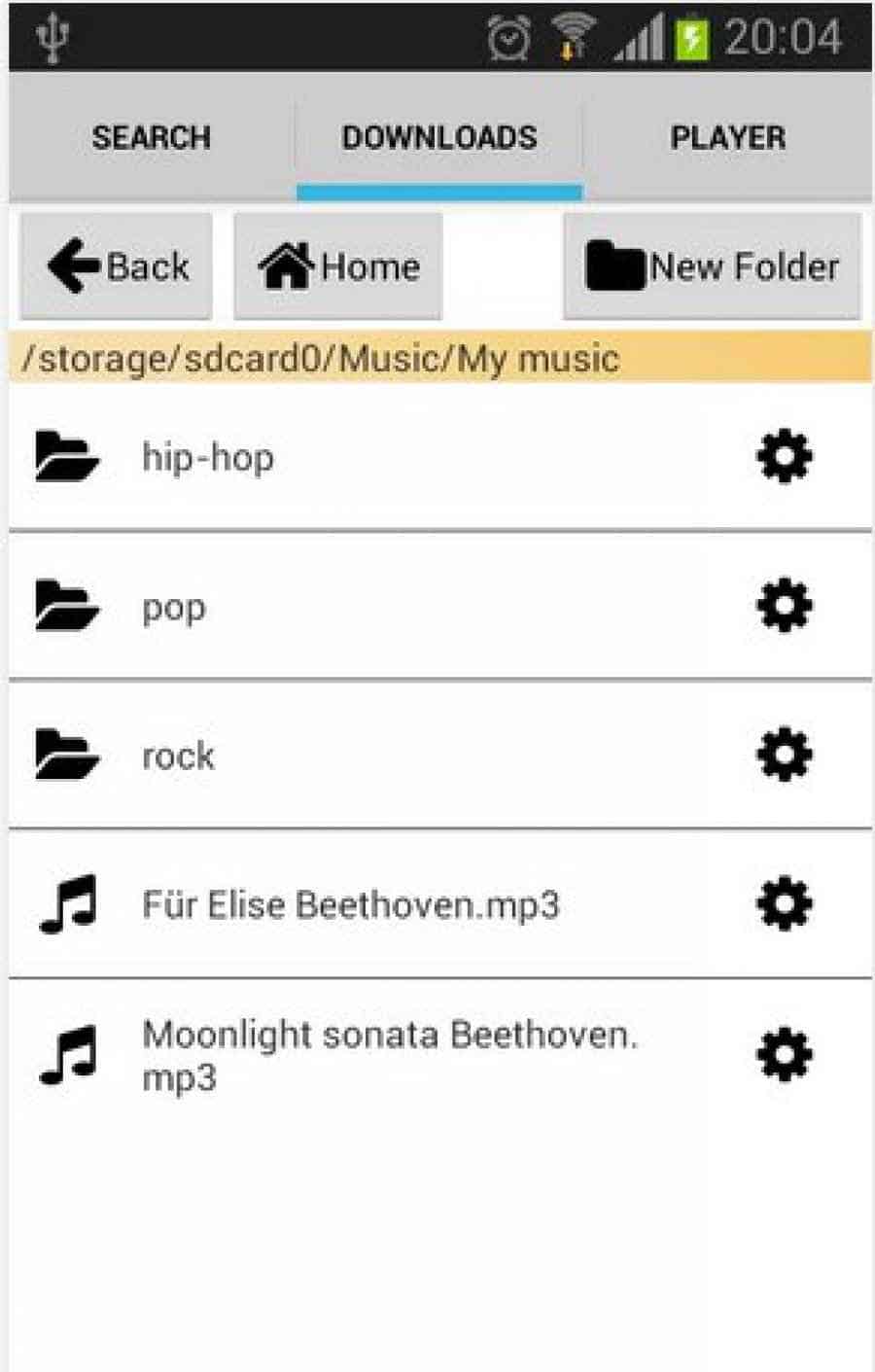 You can use the songs under the copyleft creative commons License. It is heavily famous among music lovers. I strongly recommend you this app if you are a die hard fan of music.
This app is not available in the play store.
So here, I am providing you direct download link.
---
10. Wync Music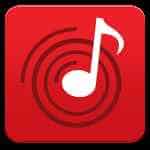 Wynk Music has got huge popularity in the recent time due to its clean user interface and collection of songs. It has 4.1 rating in the play store. Wync music downloading app has over 10 million downloads from the play store. Wync music has a tie up with the airtel. If you are an airtel customer then you can get free 6 month subscription of wync music.
For rest user can download this app to enjoy full 1 month subscription of Wync music app. This app is made to keep in the mind the hindi songs lovers. So if you are fan of english music then I should recommend you to not to go for this app. For hindi songs lovers it is really worth giving a try.
---
11. Tunee Music Downloader

Tunee app is another top rated music downloader app for android. It is completely free to download. I will provide here direct apk file to download this app.
This app provides how quality music to download. This app has got some advanced music feature. Search your favorite song from the search bar. You can use songs name, artist name or album name for searching. You can download your favourite songs from the search results.
---
12. Skull Mp3 Music Downloader Pro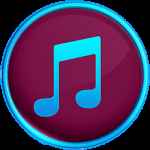 Skull MP3 Music Downloader is basically a search engine which provides link for your songs when you put a query on it. You can also listen music directly on this website with its inbuilt music player.
If you liked a song very much then you can also make that song as your ringtone. This is certainly a high level feature provided by skull app.
I would like to get your attention towards its legging thing. This app works a bit slow. However there is no compromisation in the quality of songs. You just have to invest your time a bit more than the other app.
---
13. Google Play Music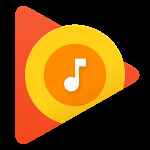 Well, you might be familiar with this app as it comes inbuilt installed in new smartphones. Google Play Music is one of best ad free android app to download free music. Google play music has a great collection of songs in its server. If you are fan of podcasts then you can subscribe to popular podcast of your interest. Google is really a great brand and it has justified its name in every field. So with the music arena.
---
14. Napster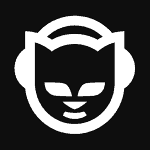 Napster has recently took its foot towards free music downloads. Napster music app has a large number of collection. You can find more than 30 million songs in its database. Best thing is that this app comes with no ads. You can enjoy free music download without any interruption.
You can also stream music directly on your android. It has one advanced feature known as Music match. This function of napster enable users to quickly find songs according to your taste of songs.  For using napster app, you need to have atleast android 4.0.4. Lower version are no longer supported.
---
15. SoundCloud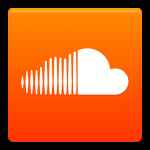 SoundCloud is going popular day by day. According to a official blog post, soundcloud is world's largest audio and music streaming platform. Sound cloud has 175 million active monthly users which is way higher than the all its competitors.
However soundcloud is not only limited to streaming service, it also provide you to save the song for offline listening. If you are fond of a particular type of music then you can find your taste by going to genre section. It has also great rating 4.4 in play store. You can download soundcloud from the below link.
---
16. Music Download Elite

This is the last go to music app for you. If you are unable to find your favorite track on the above apps(in some exceptional cases), then you can go for this app. Music download Elite is in beta version currently. So you may find many bugs in this app and it crashes quite frequently.
---
17. Gaana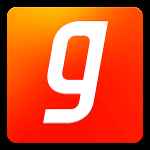 Gaan is another topmost music download apps for android to download free music. However there is a restriction in this app. If you have downloaded any song from this Gaana app then you cannot play that song from any other music player. That song/s can only be played by Gaana music app. You can stream and download music from the Gaana app. Gaana music app is totally dedicated towards hindi language songs. So english song lover can stay away from this app.
---
18 Rock My run – BEST WORKOUT MUSIC YOU WILL EVER FIND
Rock My R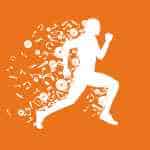 un is best to refresh your mind during workout. So it basically does two things, refreshing and motivating you to keep your body in shape. It has excellent playlists for listening music during exercise. You can also download these music track for offline listening. It has unique feature that completely separates this app from rest of the music download app. That is its heartbeat synchronization feature. It will use your heartbeat to filter out selected songs from the playlist. This feature really gives this app a great personalization experience.
Its slogan is LET YOUR BODY DRIVE THE BEAT. This clearly justifies its heartbeat sync feature.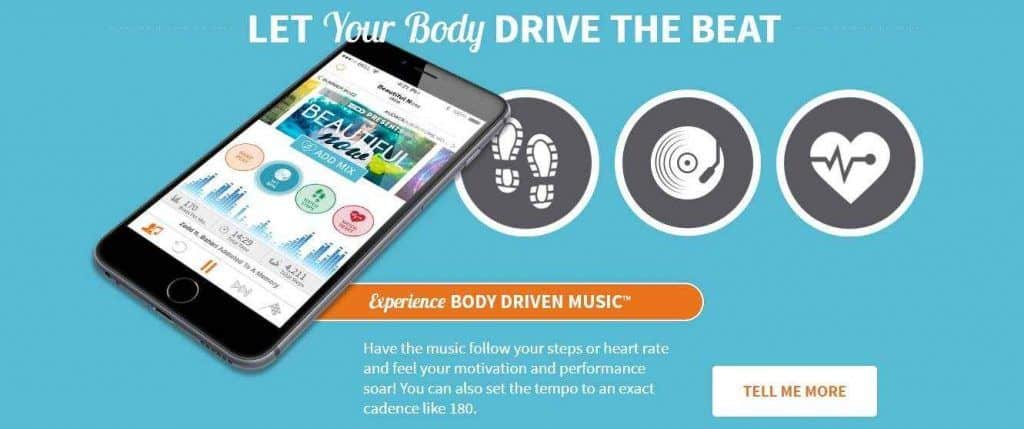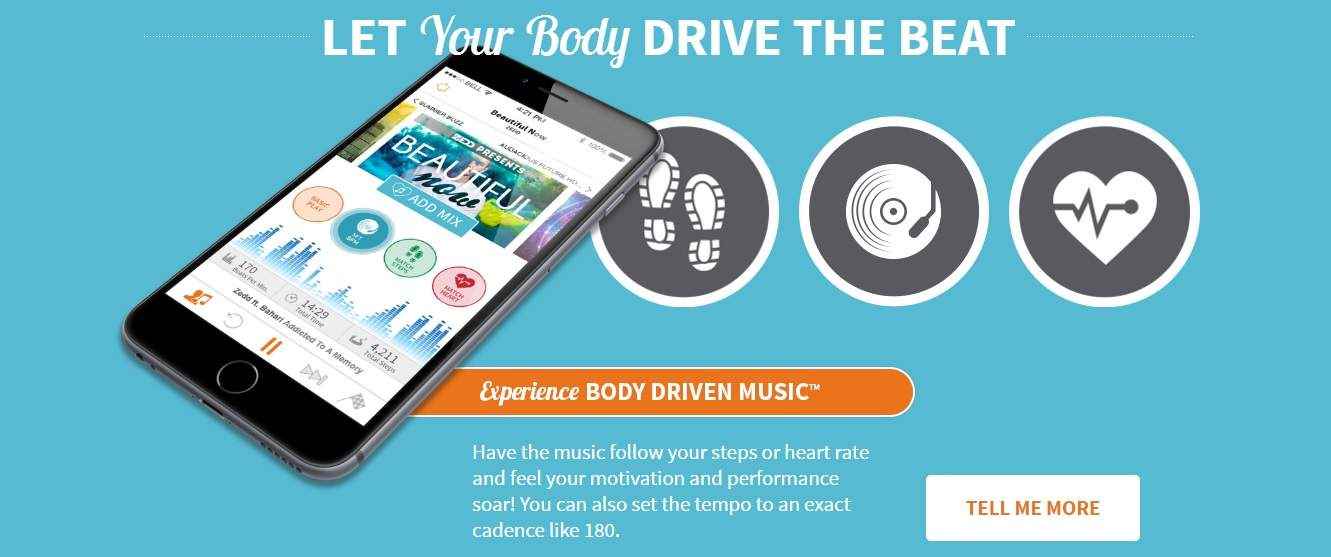 ---
Conclusion
I have done a lot of research before finally coming on to this list of free music downloader apps for android. There are a lot of apps available in the play store but they are not more now. It includes Mp3 Music Download Super, Easy Downloader, Music Maniac – Mp3 Downloader, Mp3 Music Downloader etc. They were removed from the play store due to numerous reasons like security, over consumptions of memory etc.
So, it was quite hectic task for me to separate the best from all of the available ones. These mp3 download app are the best one to download mp3 music to your android smartphone.
What Mp3 music downloader app are you using in your android phone?
What is your favorite one?
Do let us know if you are using some other interesting free mp3 music apps on your phone.
Thank You. 🙂