How to Erase Photos from Android Phones Safely?
Android phones have been serving innumerable clients over the past few years and thus have attained a pivotal position in the Smartphone market. One of the distinguishing features of Android phones is its mind-boggling front and back cameras of 16 Megapixel which create Photos of about 5213 x 2988 resolutions.
So basically when you take a snap with your Android phone, you would definitely not wish to share these Photos and Photos with anyone unknown since these Photos are completely your personal assets.
But what if you are about to hand over or sell your phone to someone whom you don't know personally, rather a complete stranger?
Then the Photos that you had captured with your phone needs to be wiped out in order to safeguard your privacy.
So basically in this article we are going to show you how to remove Photos from your Android phones so that your personal details can remain safe and secured.
Continue reading the article to know the details of the methods:
Method #1: Erase Android Photos Manually
In this section, we would utilize the in-built feature of your Smartphone device to carry out the job of image deletion. Also check out best tablet launcher.  Though it is a tedious job, yet it is much more secured way to delete the Photos from your device. The steps are given as follows:
Step 1. Turn on your Android phone and open the gallery application.
Step 2. Tap on the image for a moment and this will select the image for further operation. Tap on all the Photos that you wish to delete together.
Step 3. Once you are done with selecting what you want to delete, tap on the "Trash" icon from the above bar.
Step 4. Press "Delete all images" to confirm the deletion process.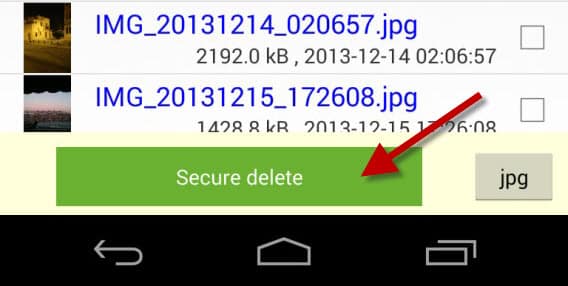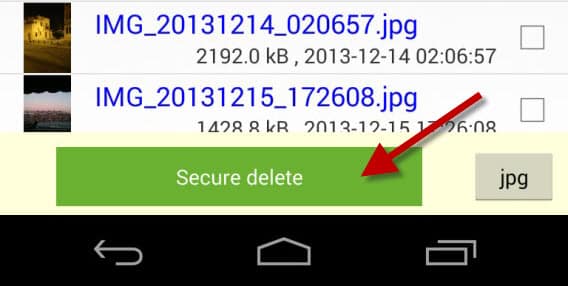 And there you go! It's all done.
CONS:
It is a very time consuming method to delete each and every Photos one by one.
The deleted Photos can be restored using data recovery tools so the risk of exploitation still persists.
Method #2: Erase Photos on Android with Soft Reset
The method basically deals with formatting the entire Android phone memory to eradicate the Photos from the device. The method is not that difficult to pull off but you need to completely sure before performing it. The steps are laid out as follows in your favor:
Step 1. Turn on your Device.
Step 2. Tap on "Menu" and launch the "Settings" application.
Step 3. From the "Personal" section, press "Backup and Reset" option. You might need to enter PIN or Password for authentication.
Step 4. Now press "Factory Data Reset".
Step 5. You will get to see a whole lot of information on the. Tap on "Reset Device" option. Tap on it followed by "Delete Everything" option that turns up.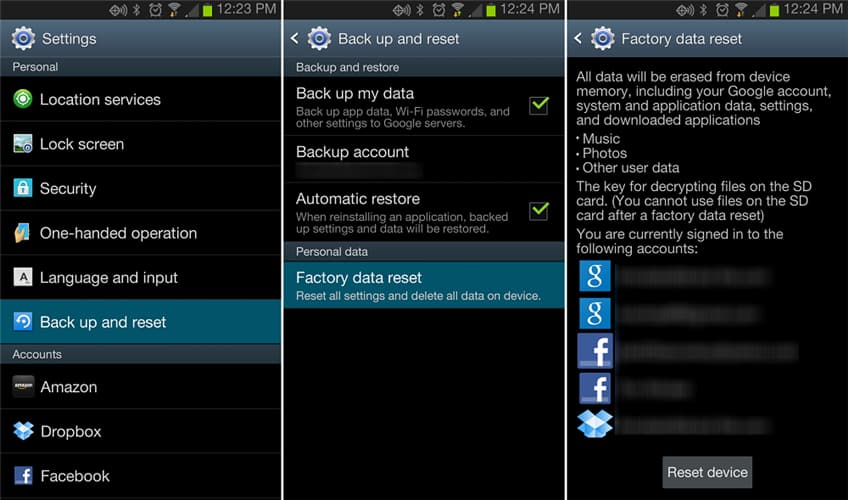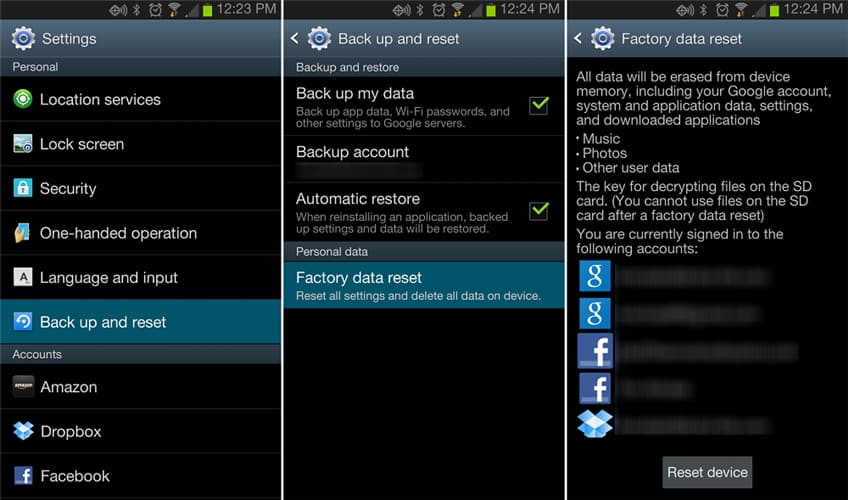 CONS:
Besides deleting your images, it will delete all your contact details which might trouble in contacting your friends and family afterwards.
The deleted Photos can be retrieved using password recovery tools.
Method #3: Erase Photos on Android Phone with SafeWiper for Android
SafeWiper for Android is a wonderful data erasing tool which can erase everything off your device making it completely new and fresh. The software works in three modes- Erase All Data; Erase Private Data; Erase App Data. Here in this section, we would use "Erase Private Data" option to delete only the Photos off your Android phone as that is the main concern of this article.
Advantages of using SafeWiper Tool:
It erases data with 0% recovery possibility.
It offers 24×7 technical support.
No internet is required during its function.
The data lost cannot be recovery by any password recovery tool.
SafeWiper Working for Android Phones:
Step 1. Firstly, download the program file in an accessible computer and install it with all the necessary terms and conditions.
Step 2. From the main interface Window, select the "Erase Private Data" option.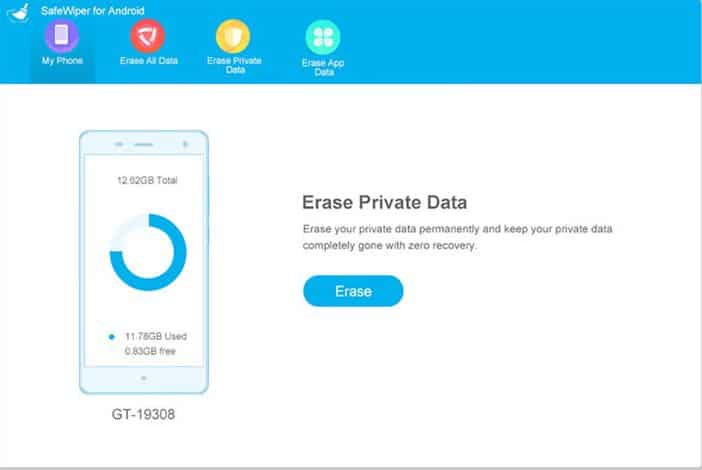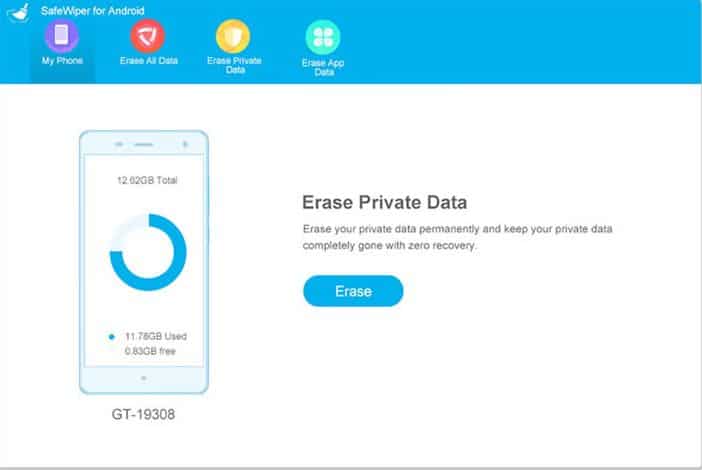 Step 3. Now connect your device to your computer and go to the following location as described below to enable the USB debugging feature of your Android Phone:
Settings> Developers Options> USB Debugging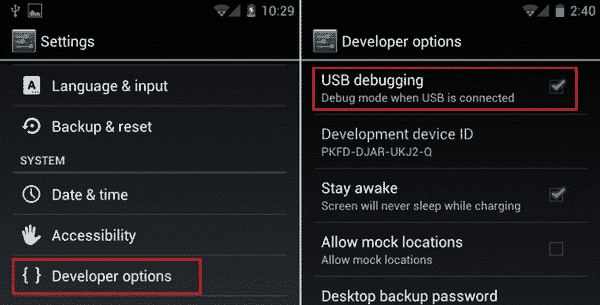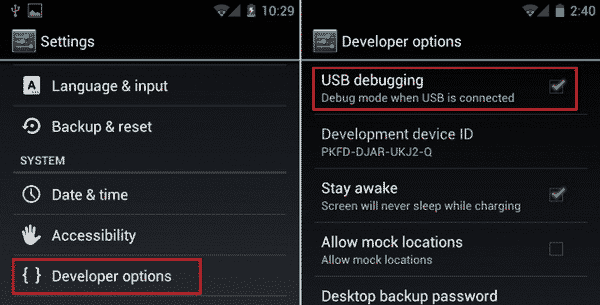 Step 4. Now the software will take some time to scan the entire device and finally would display all the Photos contained within the device like a preview from which you can select out the Photos for deletion. After selection click "Erase" option from the bottom left corner of the screen to initiate the deletion process.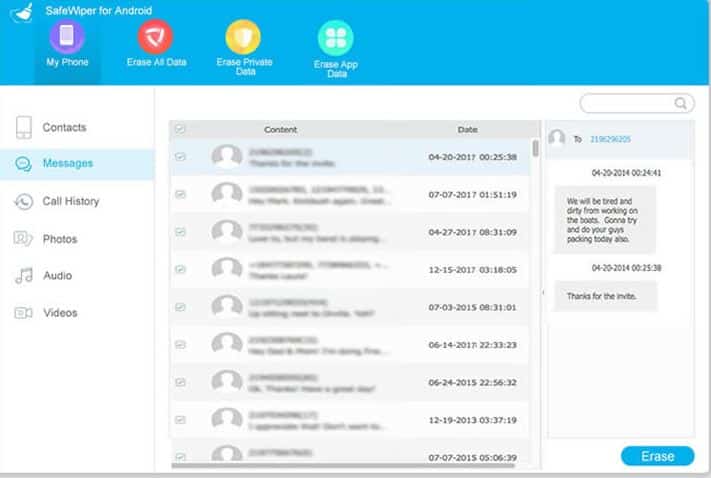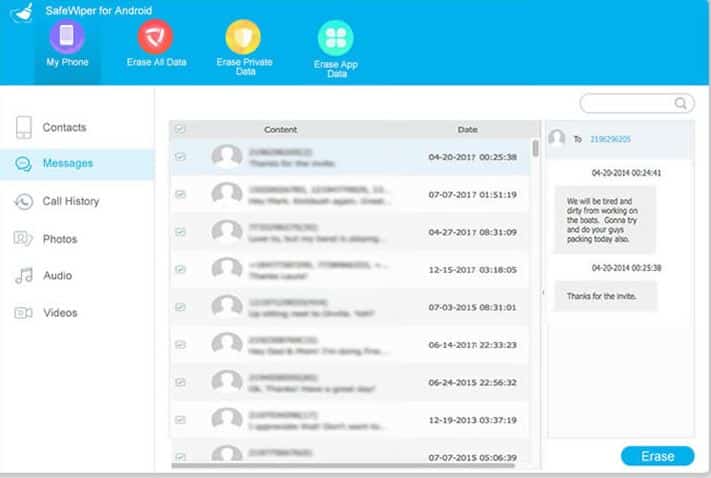 Step 5. Now while the program is deleting the images, makes sure that the device is connected to the computer or else it could terminate the process in between.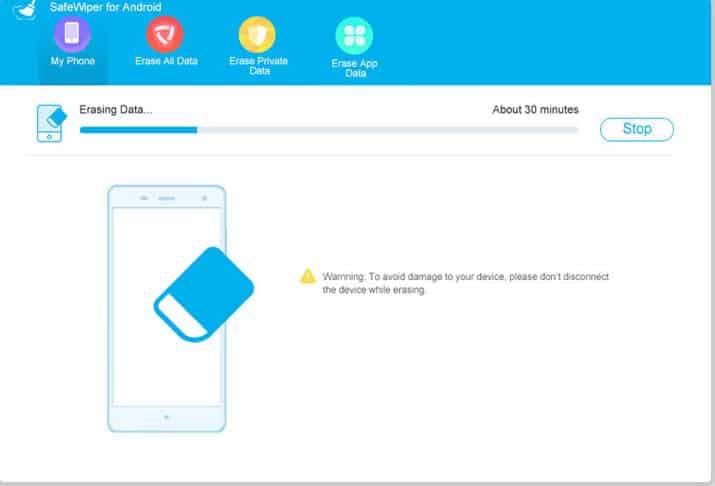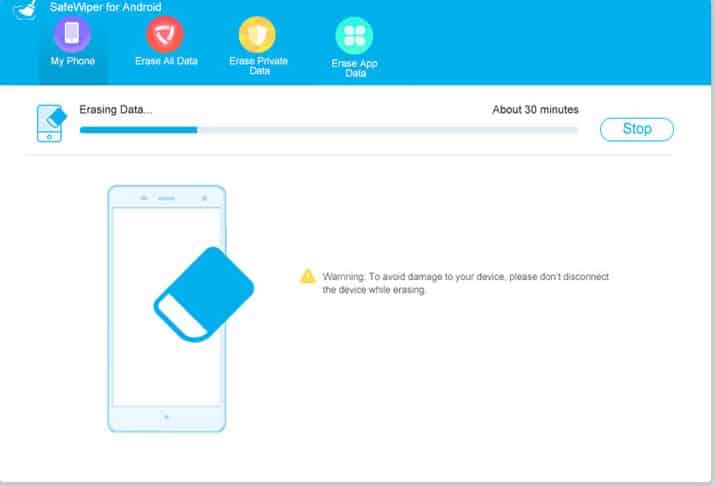 Lo! The problem is solved as all your Photos off your Android phones are deleted without any chance of recovery again.
Conclusion:
Erasing Photos off your Android phone is a noticeable demand when you are about to hand over your device to someone unknown for the first time. Well there are many methods that can be implemented but they all come with certain setbacks, like the lost data can be recovered by the help of some expert hackers. Thus SafeWiper is the only option which comes with 0% data recovery possibility so it is the most reliable utility of all that is mentioned above in the article.
For any further information, visit our website to gain more knowledge.