LiteManager Pro Review: All in One Suite for Remote Access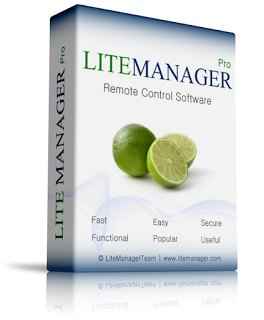 It is often required to access computers or networks from remote locations. This is when the term 'Remote Access' comes to mind. 'Remote Access' is accessing of a computer or a network remotely. Personal Computers also get Internet access via remote connection to their ISPs (Internet Service Providers). The process of easy remote accessing can be achieved by the LiteManager Pro.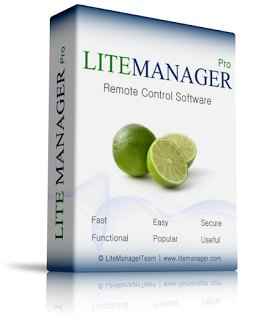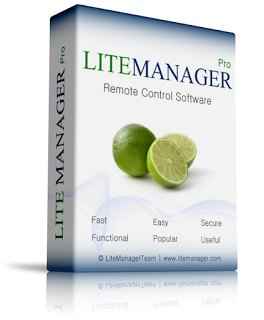 LiteManager is a program developed for remote based administrations of Windows computers. This program allows you to quickly and easily control computer desktop in real-time mode with full support for Windows 7 Aero. LiteManager provides secure remote access to the file system, processes, and services of the remote computer. It has built-in tools for creating network map, collecting technical data, ability to deploy and update using remote installation services and many other features. LiteManager Pro makes remote accessing possible without IP address. Using Connect by ID mode, you can choose your personal unique ID and get connected with it. Client and server modules of the program can work in networks connected to the Internet via a proxy server.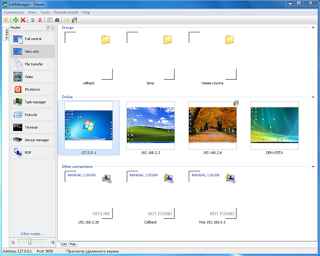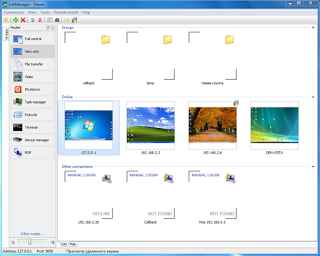 So in this post, we will make a detailed review of this amazing software known as LiteManager Pro.
The main advantages of LiteManager Pro:
So what really makes LiteManager Pro so different when it comes to remote accessing.
Here is a look at all the advantages that LiteManager Pro: All in one suite for Remote Access has to offer.
You can control and view the desktop of a remote computer.
It gives you Remote Desktop control.
File manager for working with files and folders.
Remote task manager
Power management
Text chat and audio and video chat
Telnet control of the computer via command line.
Device manager and inventory.
Screen recorder.
Network map.
Connecting a server with a dynamic IP address and cascade connection functionality that allows working in complex networks.
Remote installation and update.
Server search.
Registry editor.
Connect by ID and No-IP application.
Can operate in a portable mode for example, from a USB flash drive.
The program offers a high level of security: all data is encrypted and transferred over a secure channel.
The program has more than 10 individual modes of operation
LiteManager is great for the administration of server stations operating 24 hours a day, 7 days a week.
Installation of LiteManager Pro:
Before go further into the details of LiteManager, you must know how to download it from the official website. There are two versions of LiteManager that you can download, free version or the upgraded pro version. The Free version provides 30 free licenses for remote accessing 30 computers while the upgraded PRO version would offer more than thirty licenses with a time limit of 1 month.
To install LiteManager you will first have to download the zip file and then extract it on your system. Now there are two steps for a perfect connection.
Setting Up Server:
Install LiteManager server and simply start it once the installation process has completed.
Now select Connect by ID from the context menu.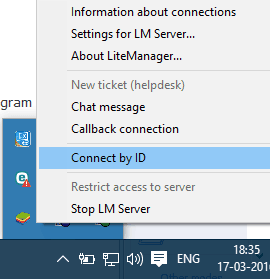 Enter your desired ID to establish a connection with the server. If you do not want to enter an ID then simply hit the Connect button and it will randomly generate an ID.
Once the connection is established, it will be shown in the status line.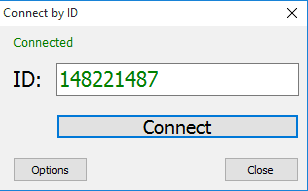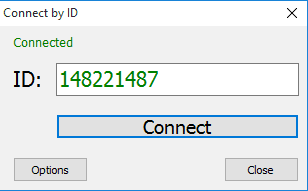 Setting Up Viewer:
Install LiteManager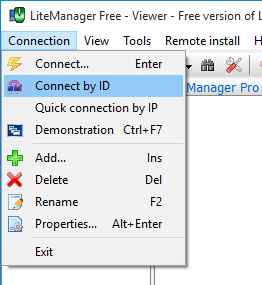 viewer from the extracted zip file.
Choose Connect by ID from the main menu of the viewer.
A new window will appear, enter the ID of the required server. This is the remote system's server ID from which you want to connect.
Press Connect button and you get connected to the remote computer.
You can control mode of operation from the viewer app such as Full control, view only, file transfer and much more.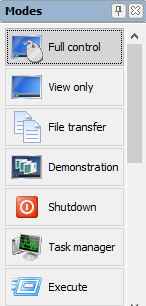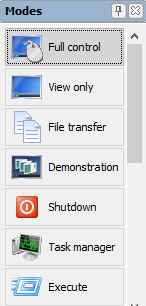 Additional Settings:
The server will be connected automatically after a specified interval of time.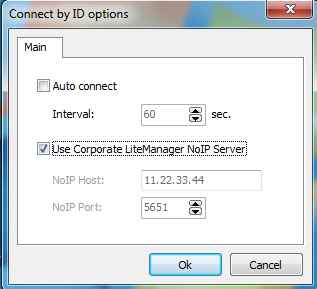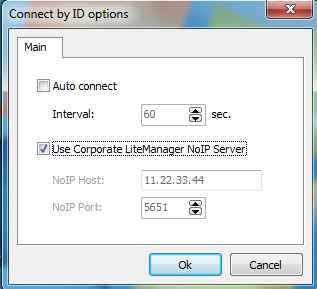 Additional Viewer Options:
Under information tab, you can view the list of currently available NoIP servers, license type, number of connections and the availability of a filter. You can select any server from the list to connect with it.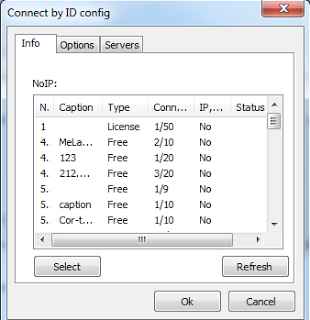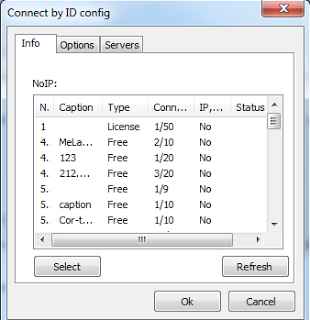 After installing LiteManager, let us have a look at its various components. It provides a user-friendly interface with various panels which include:Components of LiteManager:
Remote control / Remote viewing:
The main screen which appears just after the program is launched incorporates many features like drag and drop, switching between various monitors and remote computers and system clipboards.
File Transferring and File Manager:
With LiteManager Pro, users can easily access, move, cut, copy and paste files to the remote desktop.
Remote task manager:
All the processes can be viewed using the task manager. The tasks can be started or stopped according to your requirement. Reports can be generated automatically and exported to HTML or XML formats.
Text Chat:
Text Chat can be enabled between two types of users which include – ROM viewer and regular users through ROM server.
Telnet :
The terminal mode allows the users to get access completely to the command line and execute commands through them.
Device Manager :
Hardware, software along with their current details can be easily managed through the app.
Network Map 
It generates a map of connections that can be arranged by the user. It is made convenient by adding windows to draw lines between them. Color highlights can also be used.
Remote Installation:
It is used to install, update, stop or restart the server on the user's computer.
Test Mode:
The test version is available for 30 days and later the users can decide whether they want to continue it further or not. The free version has some basic features and functions available but is available for less than 30 computers. But it can be installed in organizations for commercial purposes.
No IP Server:
It allows computers to connect with each other without an IP address but through a unique personal ID.
Supports All Major Operating Systems:
The program can be downloaded on Linux and Mac OS using WINE. WINE stands for Wine is Not an Emulator. It is neither a virtual machine nor an Emulator rather converts the Windows API into POSIX which is compliant with many operating systems. It neatly allows Linux and Mac users to utilize Windows apps and LiteManager can be integrated into this model. It is also available for Android OS.
Secure Data Transmission:
The best and the most effective aspect of LiteManager is the secured, encrypted and compressed transmission of data through several security subsystems which include Windows NT and LiteManager. LiteManager uses one of the most advanced and enhanced technology for RSA encryption key generation.
Sound Capture:
The feature that sets LiteManager apart from other remote access programs, is that LiteManager allows you to record and transmit sound too along with the visual interface, adding distance learning and other programs.
Drag and Drop:
A number of tasks can easily be achieved by simply dragging and dropping of the required items.
Multi-monitor system:
Multiple monitors, one single system all can be easily integrated and viewed.
Locking the screen and keyboard:
Screens and keyboards can be locked when not in use, hence LiteManager increases security.
Password Protection:
A user can protect the access through a password, hence allowing only selective and authenticated access.
Pricing of LiteManager Pro
The price of LiteManager is depended on the number of required licenses, 1 license – 1 controlled computer. If you have 10 computers, you need to purchase a license key for 10 licenses, if 100 computers – 100 licenses. The minimum price starts from $10 for 1 license and up to 50 licenses and so on.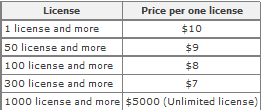 LiteManager is also available for android and Linux, Mac OS (Wine)operation system.
Conclusion:
Coming to the conclusion of the review on LiteManager, it features a wide range of tools for administration thus making an optimal solution for managing organizations of any scale. We recommend it to normal users and for professionals who have large-scale systems in their network and administrators who want to control all of them from single System.
We would say that if you haven't tried LiteManager Remote Access Software then you are probably missing this awesome administration tool for remote access to various computers that offers a wide range of possibilities.