10 Must know tips and tricks for Android users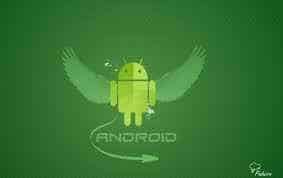 Hello TechGeekers,
Well Android users must now be very excited as there are many apps available to them that might not be available to Iphone users also but vice versa is also true to some extent. The number of Apps in Google Play is increasing very fast and some day it may also beat Iphone App Market.
Sometimes there are features on your default OS that you may be unaware of, knowing these things can really make your work easy.
So lets get started with these simple and very useful tricks for your Android Phone :
1.Set your phone to

3g only mode

(for those phone that doesn't support option of 3g only mode)
In some phones like mine that was Lava Iris 455 , it didn't had the option of 3g only in the Preferred Network option, so in these phones it may automatically switch to 2g from 3g automatically which will reduce the Internet speed.
Just in your dialor write: *#*#4636#*#*
Go to Phone Information tab, scroll down you will see
Set Preffered Network Type:
From the options below: you can select WCDMA only
2.Turn off Auto Correction while typing
Auto Correction features can be really frustrating when you are conversating or writing words having spelling of your native language besides English such as Hindi, Japanese. Everytime you have to go back then it will accept that word. Now you can easily turn this off by following process:
Go to Settings -> Language & Input
Tap on the setting option next to the keyboard that you are using, eg. Google Keyboard
Look for Auto-Correct and select it
Select Off to turn Auto Correction Off
3.Disabling Auto Apps Update
It can be really frustrating when some apps get updated automatically and a lot of your mobile data is consumed on that, so you can easily avoid this kind of problem by following steps:
Open Google Play Store and go to Settings
Tap on Auto-Update Apps
Select Do not auto-update apps
There is also a option of Auto-update on Wi-Fi only so you can select that option too.
4.   Changing Default Apps for Specific Task
Sometimes you may have chosen an default App to do a particular task such as you might have chosen Google music be your default music player but after sometime you want someother App to play music, you can easily change it through following steps:
                1. Go to Settings-> Apps
2. Tap on to the App that you want to remove as default such as Google Music in our previous example
                                3. Tap on to Clear Defaults
5. Limit the Mobile Internet Data
You can limit the Internet Usage for particular month by following steps:
1. Go to Settings -> Data Usage
2. Drag the Orange line to the value which you want to set as limit for your Monthly Mobile Data usage
3. Set your data usage cycle based on when your "month" starts and ends, and it's done now.
You will be alerted when you are about to reach your Internet Data Limit.
Cool feature for  those who have limited data internet pack.
6. Save your Mobile Battery and Speed Up your Phone by Disabling Animations
Animations in our phone can be causing problems to your device such as being slowed down or draining your battery very quickly.So it's wise to turn these Animation off, and How we do it is shown below :
1. Go to Settings->Developer options(inside System tab)
2. Get down to DRAWING tab and then one by one hove down to
Window animation scale-> select Animation Off option,
Transition animation scale-> select Animation Off option,
 Animator duration scale -> select Animation Off option.
This process will definitely increase your Mobile Speed as it happened with me also.
7. Take ScreenShots of your Mobile Screen
Many of you might be knowing this but for those who don't know just remember that you can easily take screenshot of your Mobile Screen by
Pressing down your Volume Down key and Power Key simultaneously for about one second. The ScreenShot will be saved in your Gallery.
8. Display your Personal Information on your Lock Screen
You can easily display some information on your Lock Screen such as your name and contact no.( It will be very useful if your phone is lost, then looking in the lockscreen your information the person can contact you only if he is honest J), write any of your message on it.
Just go to Settings->Security->Owner info(Inside SCREEN SECURITY tab)
Now write message on it and it will be displayed on your screen.
9. Turn On or Off App Notifications
It may have happened with you that some apps shows notifications very frequently that may disturb you during your important work, so to avoid this do following steps:
1. Go to Settings->Apps
2. Inside the Apps select the desired App whose notification you want to turn off
3. Just untick the Show notifications option, you can turn the notifications of later but simply ticking again on the Show notifications option
10. Easily organize you HomeScreen by using Folders
You can group together similar types of Apps by using Folders in Apps, for this :
1. Long Press any shortcut icon on your HomeScreen
2. Simply drag that icon to any other Application , and now both these application shortcuts will be in a folder.
Fill the folder with other apps also and by simply dragging them to this folder created.
Create multiple folder using this procedure.
That would be it in this post, hope you like it  🙂