MoboCharge App: Download & Earn Recharges+ RS 40 per referral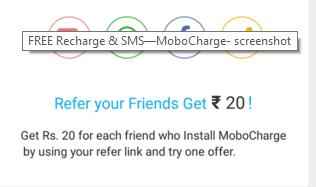 I have seen a number of app available in the play store but MoBocharge android app caught my attention. MoBocharge is recently released and during in a short period of less than 1 month thousands of people have downloaded this app. You can see review of many users in the play store. So let's talk about the main thing which MoBoCharge android app is giving to its User.
Update: Mobocharge has currently increased the referral amount. Now you will get 40 RS for every friend you refer Mobocharge app.
Start using the MoboCharge App: I want it now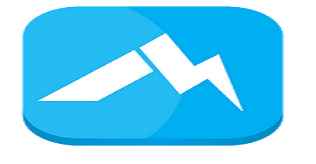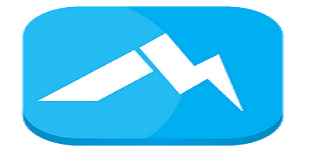 MoboCharge Free recharge apps
Mobocharge is free app in the play store which gives rewards on referring and downloading some apps through it link.
MoboCharge recharge app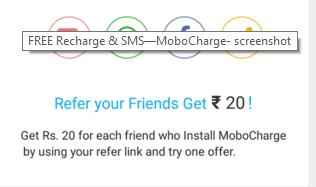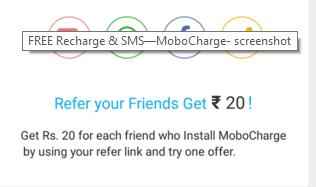 Mobocharge provides 5 daily SMS you can send to any number.
Steps for downloading and earning free recharge from the MoboCharge app
1– First Download this app from the play store.
2– After downloading you have to verify your Mobile number.
3– Now fill up some details about yourself.
4– Now you can earn as many as you wants. Just download the given app and refer this app to your friend.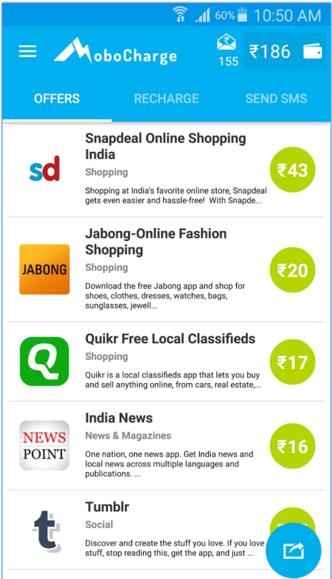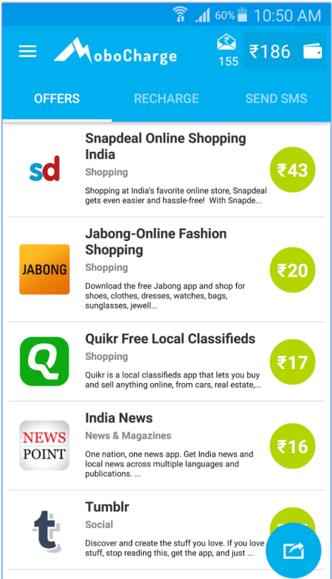 5– There is a list of app which you can download for earning mobile recharge. So simple steps and you got recharge for each download.
Special offer is trending on Mobocharge
On Deewali special offer Mobocharge has increased its referral award to RS 30 i.e a big number for a single download.
Once your friend downloads this app you will get the reward.
This app is genuine and verified by me itself. You will paid for everything you do. But you have to follow Mobocharge instructions too.
#free recharge for android MoboCharge