All things you need to know about Rooting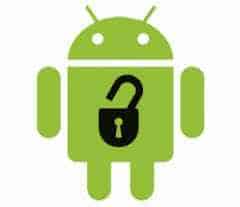 Hi TechGeekers, it's been a long time since I have posted any articles. I'm really sorry for being lazy but now I'm back with some cool tricks you can do on your Android Phone.
Every Android user must have heard of the word Rooting, if you haven't don't worry we are here to give you all the details and information about ROOTING, it's pros and cons everything.
So let's Begin…
So What's Rooting ?
Well Rooting is a process through which you gain administrative privilege on your device.
It lets you use your OS with full features and control. Because you have full control over your device and there will be no restriction for doing anything on it. As you have administrator privileges after rooting you can do anything on your device whether it's good or bad , it all depends on you.
It's like being a superhero such as SpiderMan, who after getting the power gets some responsibilities also and he cannot live like a normal human being as his task is  to save people and fight with evil.
So after rooting you have some responsibilities also like choosing the correct application for your phone.
Well it's like gaining root access as it's in Linux or Unix. In Iphone term Jailbreak is used instead of Rooting for gaining Administrative privilege, cool na rivals using different word for same thing.
 Some Pros of Rooting?
Rooting has many advantages that's why every Android Geek does it. Some of the thing you can do after rooting are :
Completely change your interface by installing custom ROMS
Installing custom ROMS lets you change everything on your Phone related to Phone's interface. Like I installed Samsung Galaxy s4 theme on my Lava Iris 455 and now the interface is exactly like that of Galaxy s4 on my Lava device. It changes icons, sounds , wallpapers, launcher and many other things are changed that let's you feel that you are having completely new device in your hand.
Make your device run at higher speed by Overclocking
With this you can make your CPU run at higher frequency than normal to achieve faster response and processing time.
3. Increase your phone's RAM and so that your device runs fast and smooth
4. Play HD Games on your unsupported mobile phone
5. Increase your Phone's internal memory and use it for your personal use
6.Deleting Bloatwares
Bumble dating app for android is trending these days. Read more about bumble dating app android . You can also try other app like Megabox hd . if you are searching for a bluestacks alternative then try this android emulator droid4x
Bloatwares are some softwares that are installed by the manufacturer and cannot be removed by user with root. Well these softwares can slow your device or take your internal memory even though it's of no use to you.
7. Installing some really cool apps on your phone that turns your imagination into reality. There are lots of thing that can be done after rooting buy to know more about it you have to read how next post about
20 Really Cool things that can be done after rooting.
 Some Cons of Rooting?
Every good thing has some cons with it, same is with Rooting. Some important issues after rooting are:
You loose your Manufacturer's warranty:
Definitely no body want that but you can again have it after unrooting your device. It entire depends on you what you want. Unrooting can be tricky and might not be available for every device so beware of it.
Privacy Concerns and Security Issues:
You might experience some problems that might be caused by some application as now there are no restrictions any command runs whether it's good or bad . So some viruses or worms or Trojans may take your device some really big problems. Some software  such as keyloggers can also monitor your all phone activities such as calls , sms and your browsing history and send it to some person therefore your privacy may be ruined.
Risk of Bricking your Phone
It's the worst problem that can happen after rooting. Bricking will not start your phone as it will stuck after your company's logo appears while booting your device. Making your phone useless, but don't worry if you are experienced and use trusted softwares there are very less chance of your phone getting Bricked.
Simple process of Rooting ..
Rooting starts by unlocking the BootLoader,BootLoader is a lowest level program in your device that decides which programs will run as soon as your device starts. It's by default locked by the manufacturer and unlocking it will ruin your warranty of your device.
Install the softwares required for rooting your device .
There are different methods of root for different manufacturers, so can easily find the process of rooting your device by searching it on google.
My Opinion ?
Well guys I hope by now you might have understood what's rooting but you might be confused about
Should you root your device or not ?
Well Rooting will not harm your device when you download the softwares from trusted sources such as Google Play. But the problem comes when you download apps from some untrusted sites. Yes you know internet is full of bads and goods, so trusting some unknown sites can be dangerous.
Tip after Rooting: Always download softwares after rooting from trusted sources such as Google Play.
Otherwise it's always risk and anything can happen, especially with ROMS , you get them from websites that cannot be fully trusted . Once I bricked my phone after install some ROM on my device (it means that it was not able to open after that ), so I send it to company where they flashed it and then it worked again.
Some Download and install custom ROMS on your device at your own risk after rooting.
If you want to explore more from your device then you should definitely root your device.
But if you are satisfied with the your phone and doesn't want anything more from it then you should not root your phone.