Get AVG Internet Security 2015 absolutely free for 1 year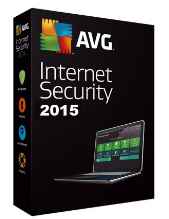 AVG is offering AVG Internet Security 2015 free for 1 year, although its worth 55$(3300 rs). Its a limited time offer so grab it fast.
Whats are AVG Internet Security 2015 features ?
Antivirus

It helps stop, remove and prevent your PC from viruses, worms, and trojans. If you update it regularly then there is no chance of getting any viruses, worms or trojans in  you PC.

Anti-Malware

AVG Internet Security protects your PC from malware and kills it if immediately found on your Pendrive or any other external source.

Email Scanner

AVG detects infected or rogue attachments that comes in your mail so they can't damage your PC.We know most of the viruses are spread through e-mail attachments so it sorks as a plug-in for email applications such as Microsoft Outlook or as a scanner for POP3, SMTP and IMAP accounts.

Social Networking Protection

AVG Internet Security scans the links that get shared when you're on social networks such as Facebook, Twitter, Orkut, GooglePlus etc. to help keep you keep safe from harmful links.

Protective Cloud Technology

It protects your files in your cloud by scanning it regularly via updated antivirus software.

AVG Community  Protection Network

Any new threat or bug encountered by any member of AVG community then every AVG user is protected from that threat by releasing appropriate update in the antivirus software.

AVG LinkScanner Surf-Shield

Cool thing about this features is that whenever you are surfing internet then you will automatically be prevented from hitting infected or criminal sites.It actively checks every web page just before you click and scans for threats and stops you if it detects anything suspicious. Now surfing internet is safe than before.

Anti-Spam

It check for spams in your email and informs you about all the scams before you open any of them.

Enhanced Firewall

It blocks hackers who are attempting to access the data stored on your PC.Works on wired and wireless networks so that no hacker can penetrate into your PC and perform any illegal activities.

WiFi Guardx

Helps you avoid the rogue WiFi access points used by hackers by alerting you when your PC tries to access an unknown WiFi network.
and many more.
Where to get the offer ?
Go to this link.
1. Enter your information being asked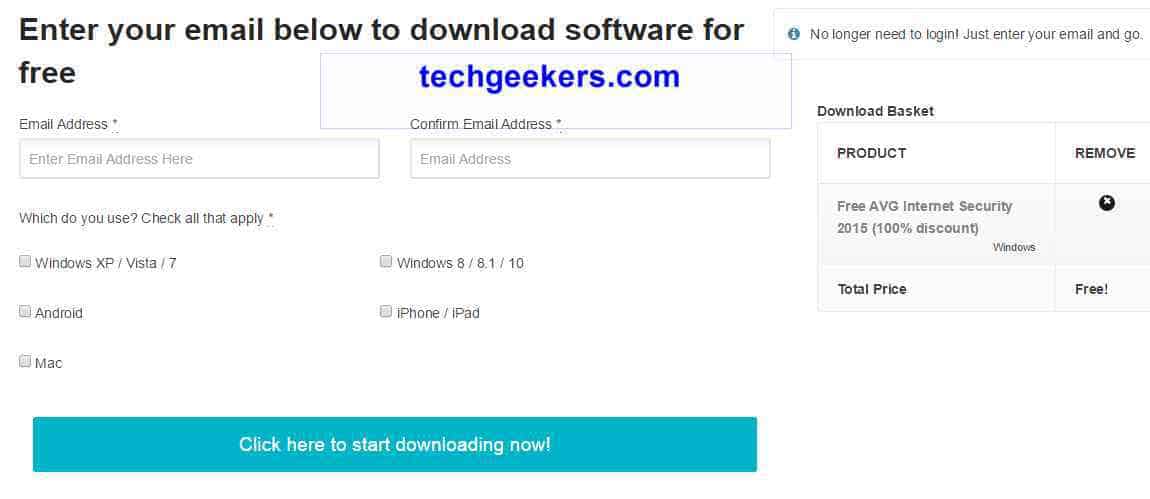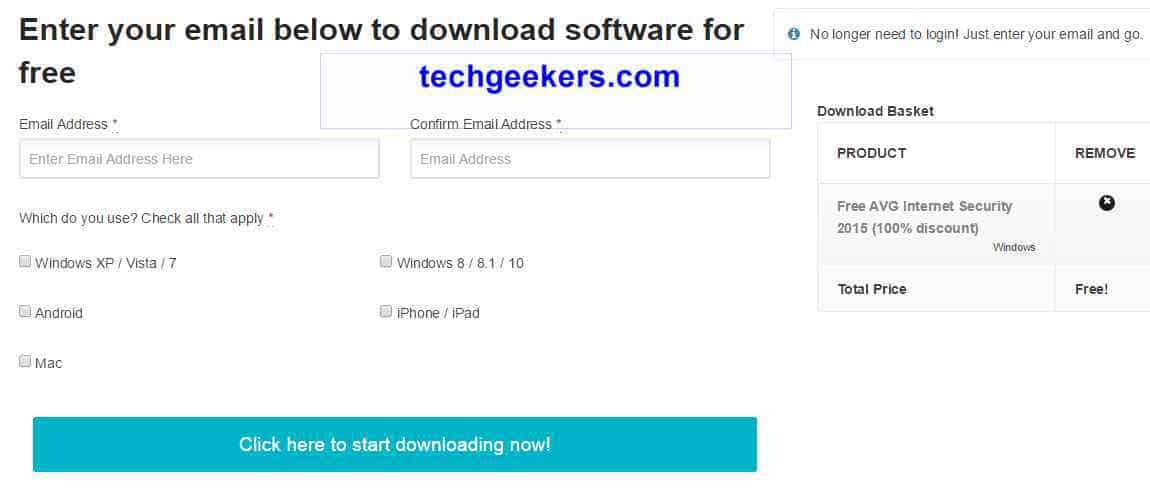 2. Download AVG Internet Security 2015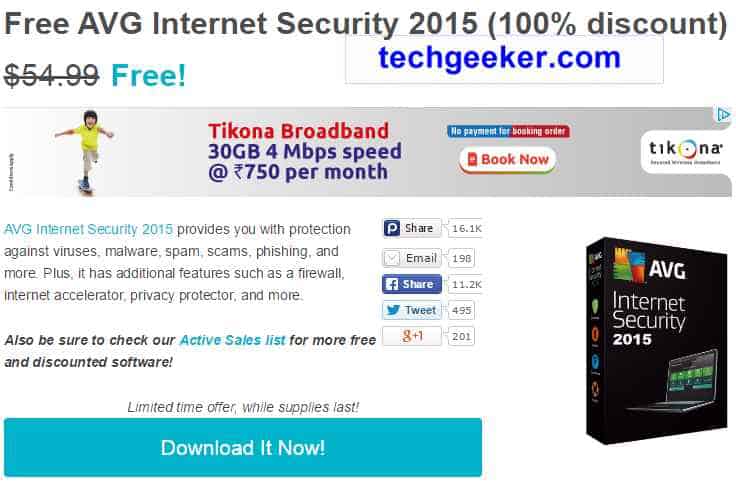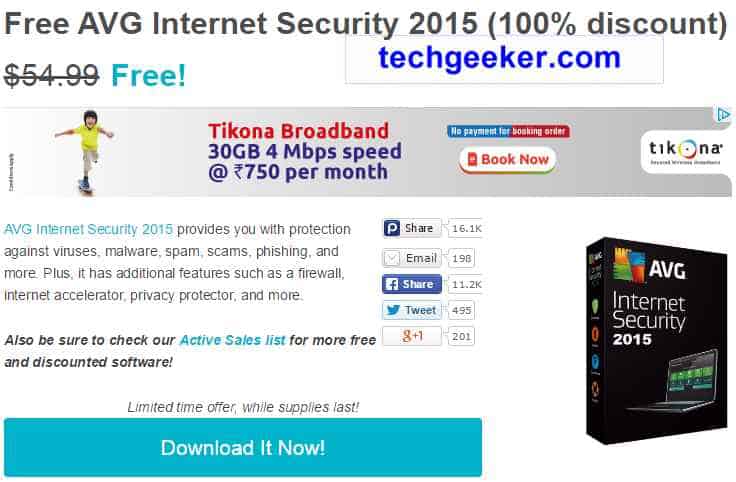 I hope you liked this freebie,
Comment below if you have any doubts,
Cheers,
Aman Bisht