Get free recharge of 20 rs by signing up at Signup at Pincodetv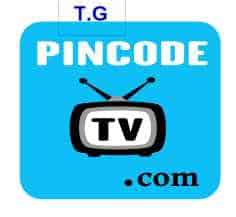 Now Pincodetv is offering 20 rs free recharge for just signing up.
Pincodetv is a website for people of India which helps them discover local stores and other useful places in their neighbourhood.
How to sign up ?
Go to Pincodetv here.
Scroll down the website and click on Get Rs.100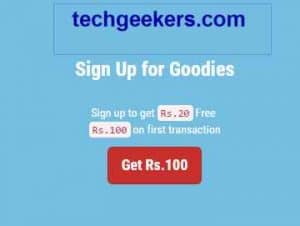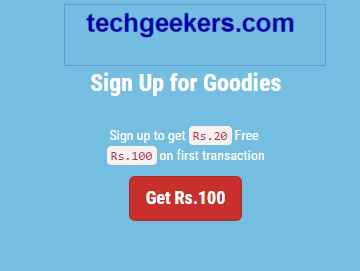 Sign up by filling the signup form, you may enter referral code "96059" and after filling click continue.
If you want to get daily updates about online giveaways then do checkout Giveaways.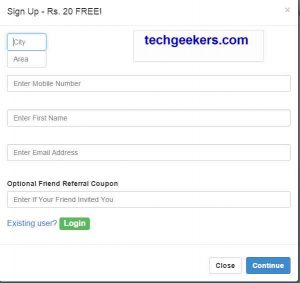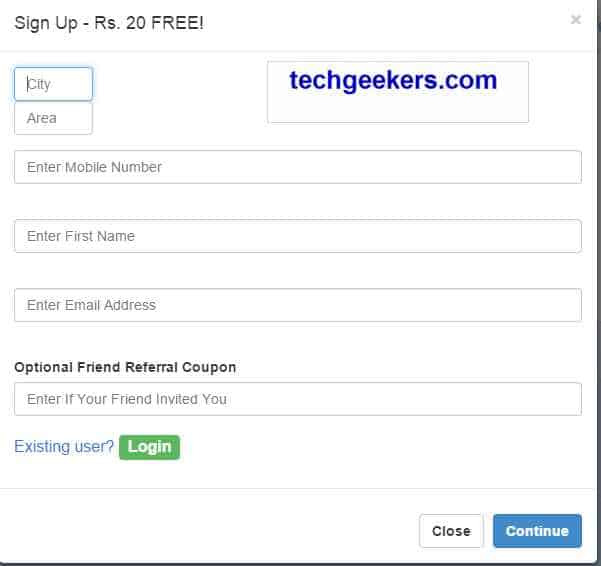 Now you have to verify your phone number, just type the verification code and click verify.After successfull verification you will recieve following message: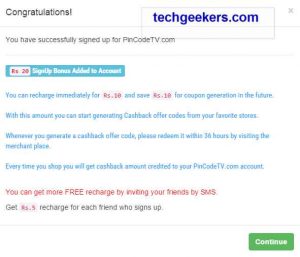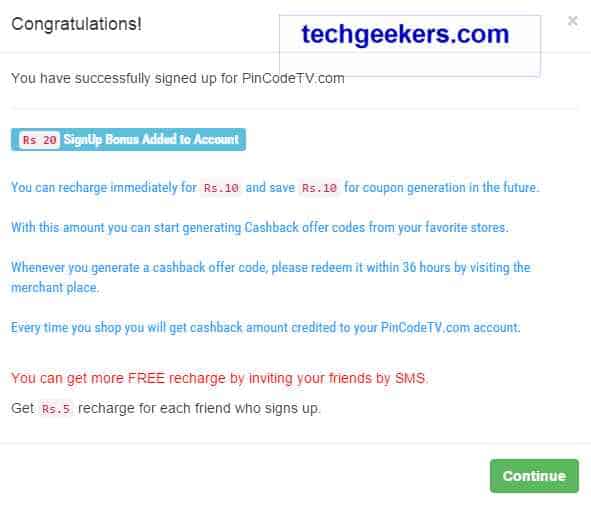 To get free recharge just select your plan and select operator and click continue.
You will get free recharge of 20 rs on your number.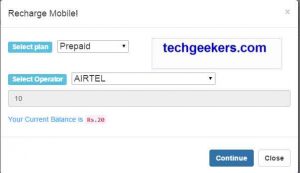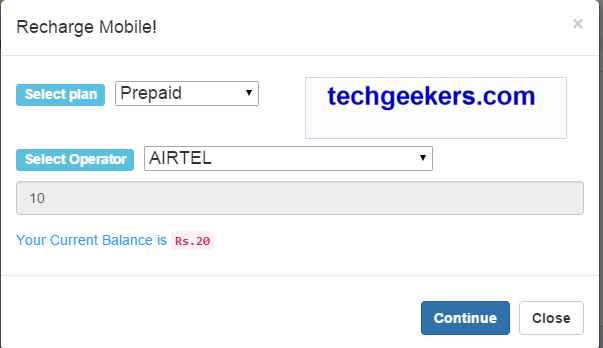 Want to earn more ?
Earn more by using sending invites to your friends and get 5 rs for every friend who signs up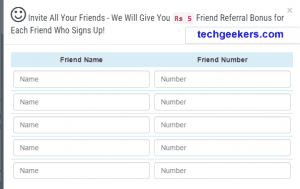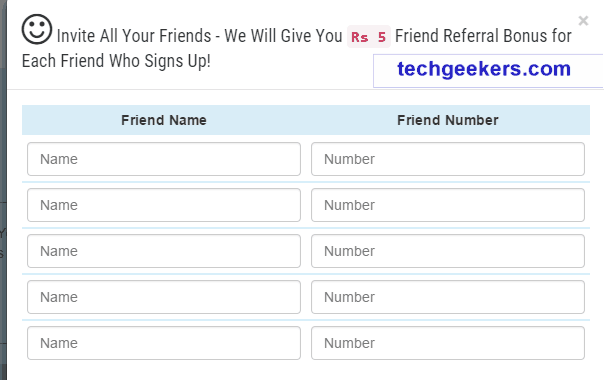 Site may be slow due to high traffic, so please be patient.
Enjoy free recharge.
[wysija_form id="4″]
If you have any doubts then post comments below,
Cheers,
Aman Bisht