Get 50rs per refferal at PayUMoney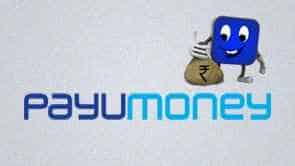 PayUMoney is online payment gateway through which you can pay money online to shopping websites such as Snapdeal, Ebay, ShopClues and many more. PayUMoney is also exciting because it offers 5% discount on its every transaction and maximum of 50rs discount is given.
PayUMoney Refferal Program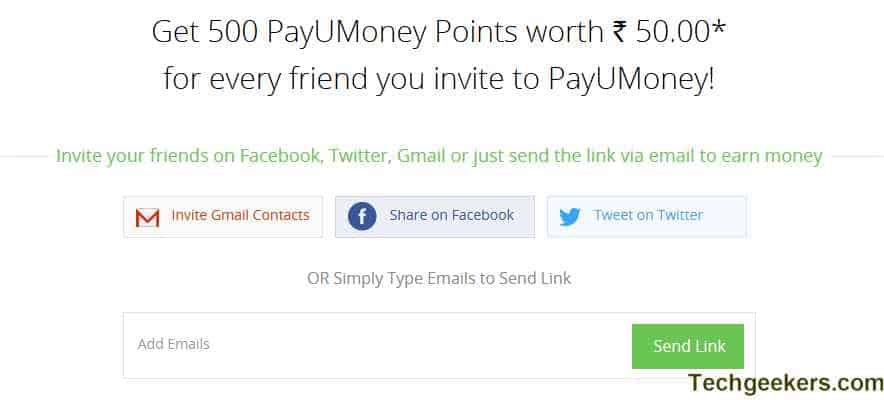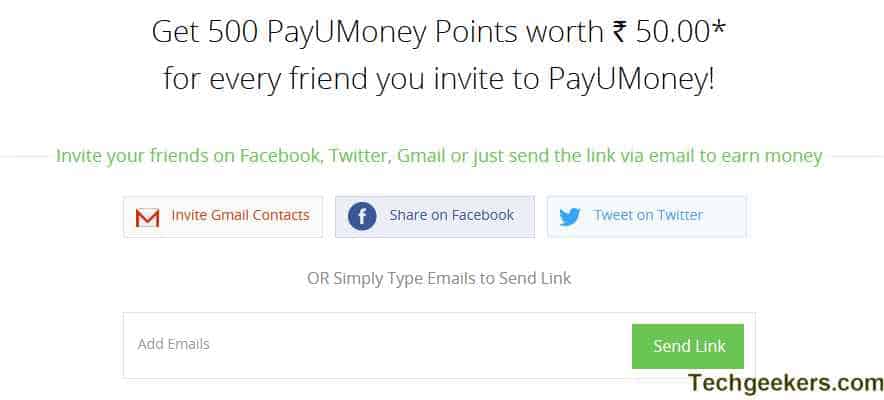 PayUMoney is running its refferal program under which it gives 500 points which are worth 50rs for every new friend that join up by you refferal link.
Good News: There is no limit to number of customers you invite that means there is no limit on Credits that can be earned.
How to invite your friends to PayUMoney ?
Step 1: Click here if your have already registered, or click here if you haven't registered at PayUMoney.
Step 2: After logging in, in the top left bar click refferal program.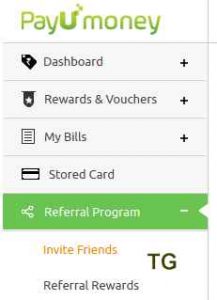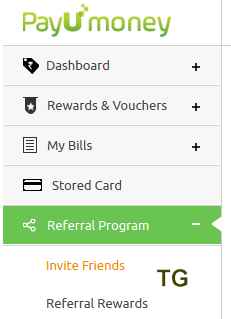 Step 3: Now you can invite you friends on PayUMoney via Facebook, Twitter or Gmail.
You can also use your refferal link to signup your friends and earn benifit.
Important Info regarding offer:
1. Your friends needs to make minimum of 250rs transaction, then only you get the reward.
2. Offer not applicable for recharge transactions such as Mobile, DTH and Data Card recharge.
Thanks,
Cheers,
Aman Bisht