How to Remove iTunes DRM with Tuneskit DRM Media Converter?
We all love to watch movies, drama shows, musical videos, news, listening to music etc. Sometimes if we like any music or movies then we just want to save these things into our devices for watching them again and again.
I even love to share these things with my friends and colleagues who also love to watch these thee type of stuff, and being an android and window operating system user, its easy for me to do. But, if you are an "apple device" (MacOS) users, it feels kind of sorry to be unable to do so. Just due to DRM restriction.
Apple iTunes Store has one of the biggest digital collection and you can buy or rent stuff from here in HD and SD quality. After buying from the iTune store, you have the freedom to watch it anytime and any number of times, till you get bored of it. But, you are restricted to use the device and the Apple Id used to purchase the media "movies, songs". If you try to copy the movie to another device or any other multimedia player, it never works. Fairplay DRM technology of apple stops you from doing so.
Well, when there is a problem, there is a solution in most of the cases. There are tools to crack the DRM protection on such movies and other stuffs and one such tool is "TunesKit DRM media converter" which is available for both MacOS and Windows operating systems.
Highlights:
Tuneskit DRM converter uses an advanced algorithm for conversion. The advanced conversion mechanism is able to speed up the process by 30x than the video duration.
The compressed TV shows and iTunes media files are loss-lessly converted formats compatible with non-Apple devices.
Fastest M4V to MP4 converter.
It can convert both video and audio files.
Provides a lot of options and formats to convert your file into. It can convert DRM-ED Audios to MP3, AAC, WAV, M4V, M4B, and FLAC.
It can convert large audio files to many small segments.
Very easy to use and has a simple user interface.
Installing TunesKit DRM media converter
Search for Tuneskit official website (TunesKit.com) in your net browser and you can download the installation file from it, it might take a few minutes depending upon your net connection In case you don't want to hassle then here is a link for DRM Audio Converter for Mac.
After installation, you need to enter the activation key provided with the installation package for your TunesKit DRM converter.
A yellow-colored "key button" is present on the top right corner of the app, click the key button and enter your key.
You can even use the trial version but its use is restricted only to converting first 5 minutes of the actual media, which is not always good.
NOTE: We need to buy the activation key; it's not available for free
How it works and what it does
Now, once we are inside the TunesKit DRM Converter we are free to remove DRM restriction from the movies and videos stored in our iTunes library. The app will automatically show everything stored in your iTunes library or you just have to drag and drop the file you wish to convert.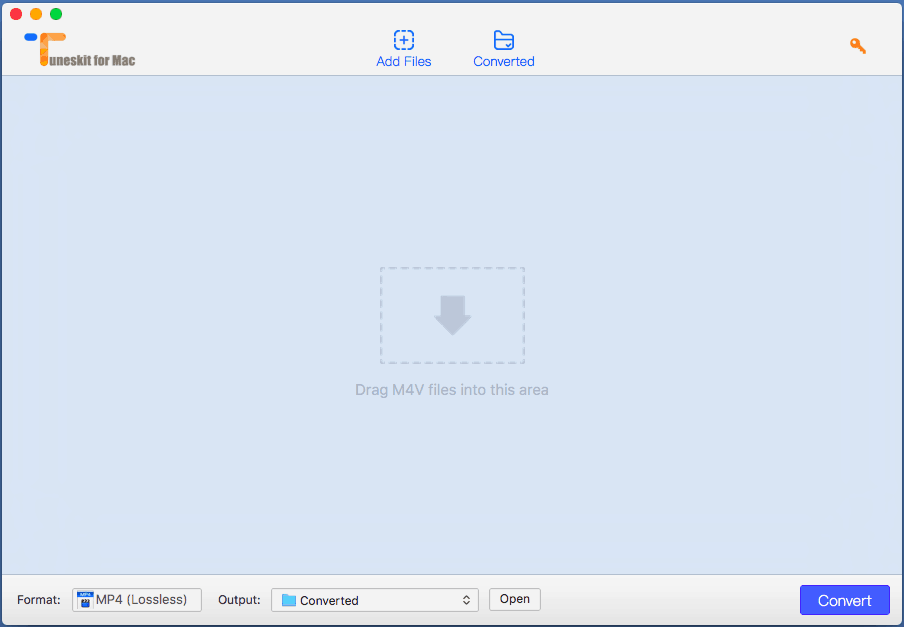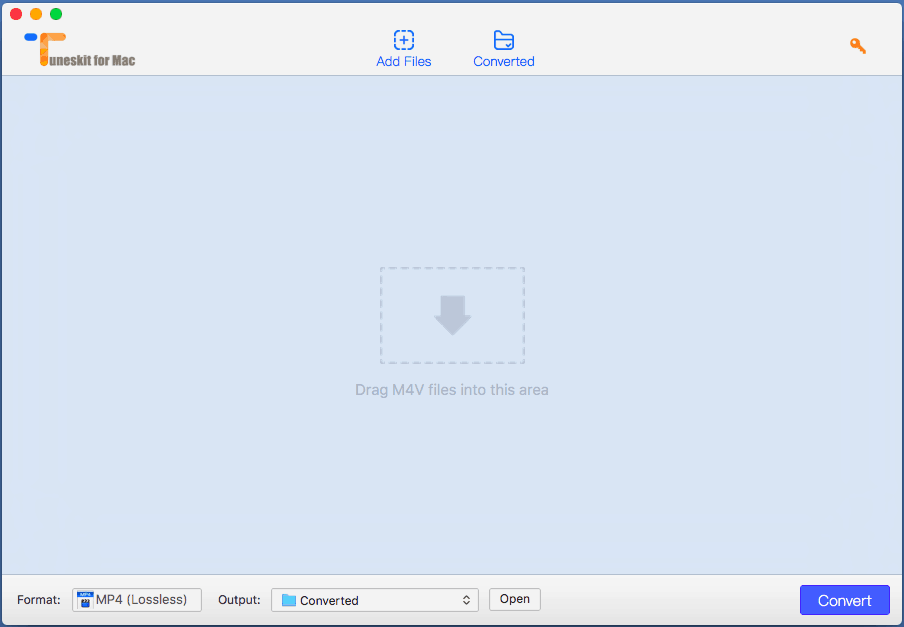 TunesKit converter can convert videos to popular video formats like MP4, MOV, AVI, FLV, MKV, etc. It also allows high and low-quality output profiles for various devices including iPhone, iPad, XBox, Playstation, Galaxy devices, etc. It can also provide the output as 4K videos and if you want, you can edit these pre-configured profiles by selecting them and clicking the gear button. You can also change the location for the output file.
To start the process of conversion
Include all the files using the Add Files option or just drag and drop the files.
Now select the output format you want.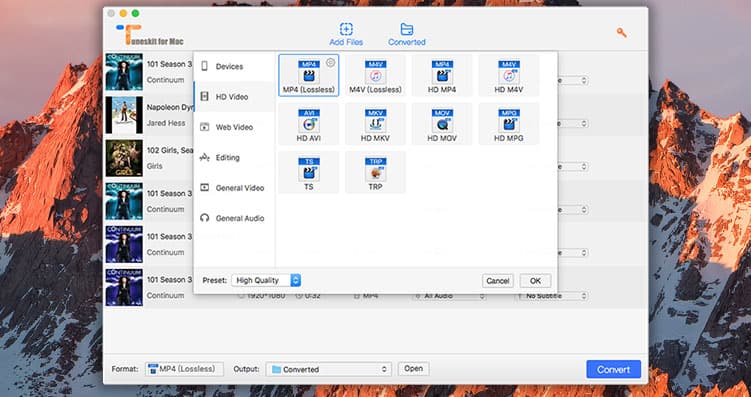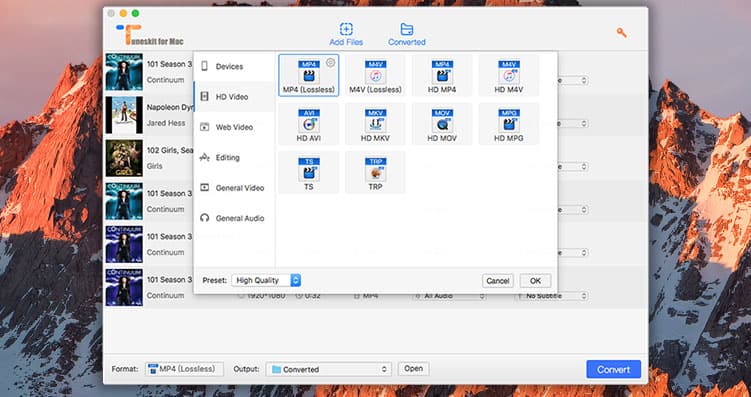 Click the Convert button.
It will take a few minutes depending on the length and number of videos you have added and your files are converted easily.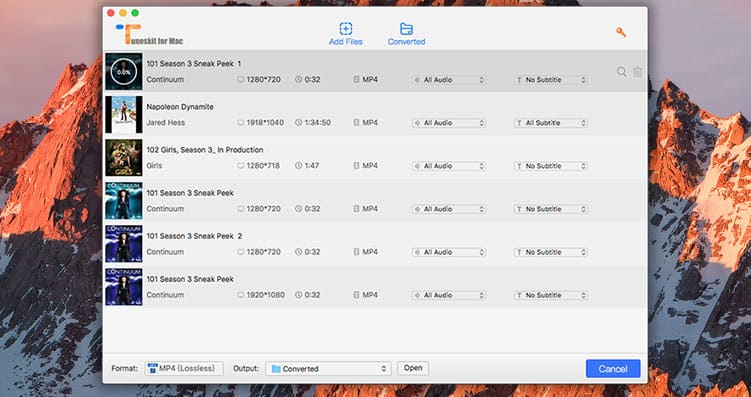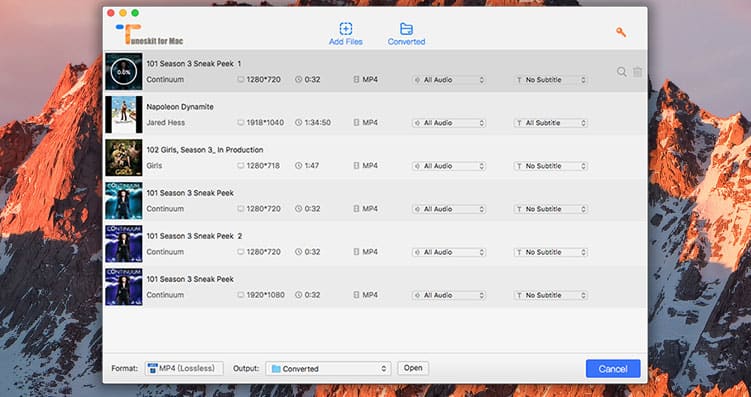 Note: If you wish to covert regular files I will suggest you to use any simple convertor, as TunesKit DRM converter is made specially for the purpose of removing DRM restriction from your files and it is not free. So just go for any other media convertor available freely.
Conclusion
Tuneskit DRM converter is really a great converter for audio files. If you want to enjoy your purchases on non apple device this is the must have software for you. It is capable of converting in most of the popular media formats. The conversion speed is blazing fast too.
If you have any question related to this software, you can put them in the comments below.