Spyzie- a Parental Control App Review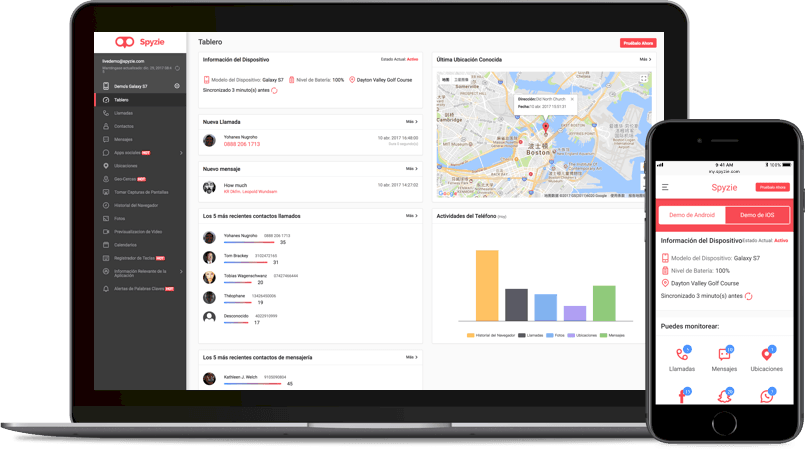 Spyzie is a Parental Control App where parents can control their child after fulfilling their wish. Because nowadays childrenare not ready to listen to what parents say. So, this app is very helpful for them. What they are doing, what is their current location everything parents can come to know and they can be tension free.
The installation process of Spyzie: This Spyzie Parental control App installation process is discussed below:
First, need to visit Spyzie official website and read the instruction, then complete sign up process. It will do registration through the individual's email id and set the desired password. After that, an individual can start accessing the app.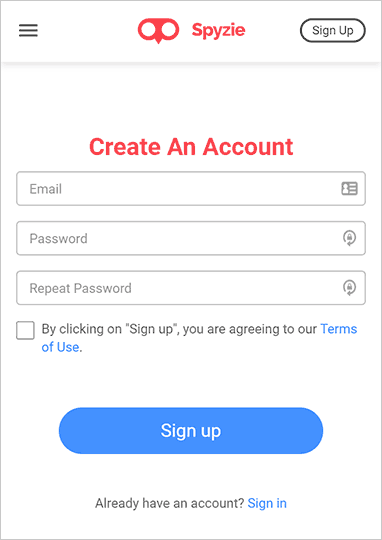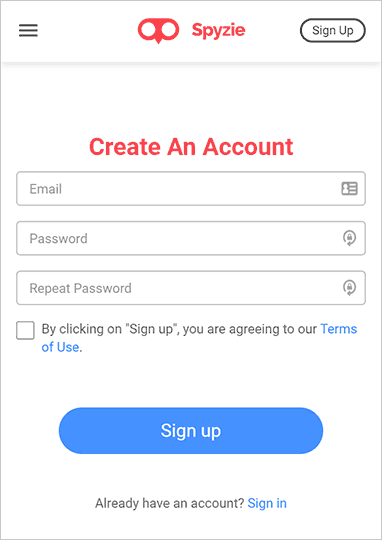 After sign in Spyzie website will start to set up process on the target device. The website will guide how to proceed further and even one layman can do the same. It is a very easy method.
An individual has to set the target device owner name and age, need to choose the operating system of the targeted phone which is Android or iOS. Click next to reach the next level.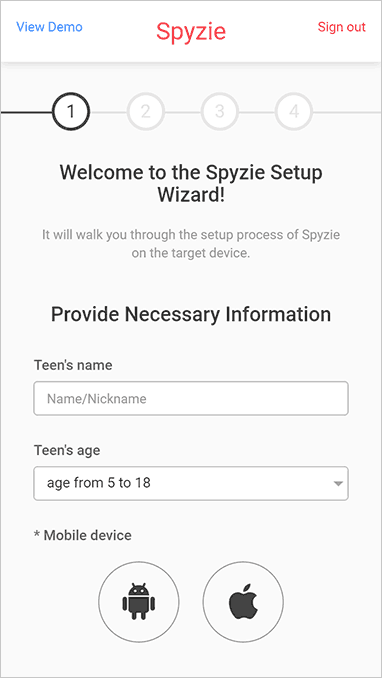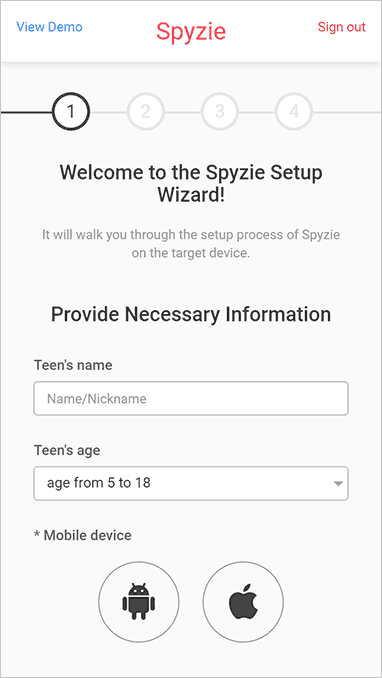 After getting the target device needs to enable the app and start downloading from unknown sources (Settings > Security > Toggle Unknown Sources toon) and from Google Play (Settings > Google > Security > Google Play Protect > Toggle 'Scan device for security threats' to OFF).
Now completed all the process and phone can start to be a monitor, an individual can get the link for download on the targeted device. Need to follow the instruction and it will get downloaded easily.
After installing, sign in with already created spyzie account details.
Now need to click on Grant option and it will accept permission request. After that, it will help to track it.
After accepting all permission request, device administrator has to get activated, so need to click on the Active button.
In this individual will get an option to hide the Spyzie app on the targeted device. After selecting that key individual can start monitoring. Every data of the target device will sync automatically.
An individual can go to the website and click the Complete button. The website will check all its setup in the targeted device and if its found fine and can be completed all the process then they will show the successful message. After this, the individual can click on Start Monitoring.
After completion of the installation process of Spyzie, it will take some time to Sync the data. For that,the internet must be active and depending on data it takes time to load. After thatIndividual can easily track everything from his Spyzie account like Call Logs, Contacts, messages, photos, etc.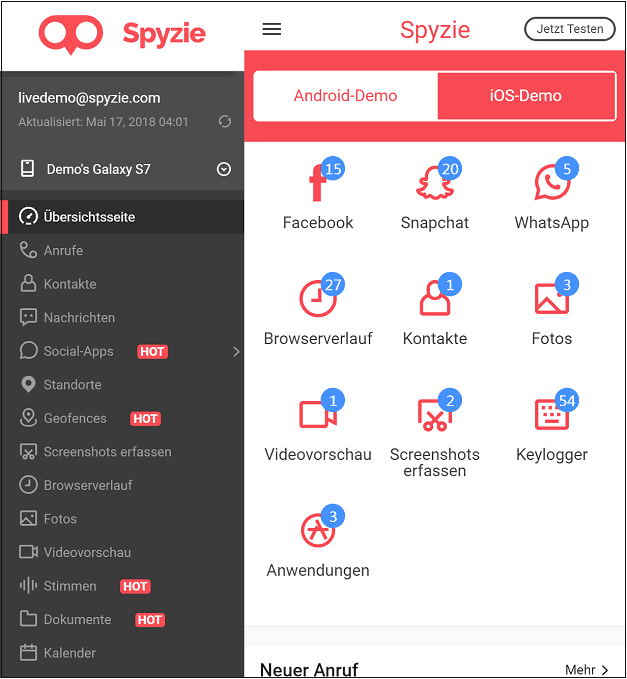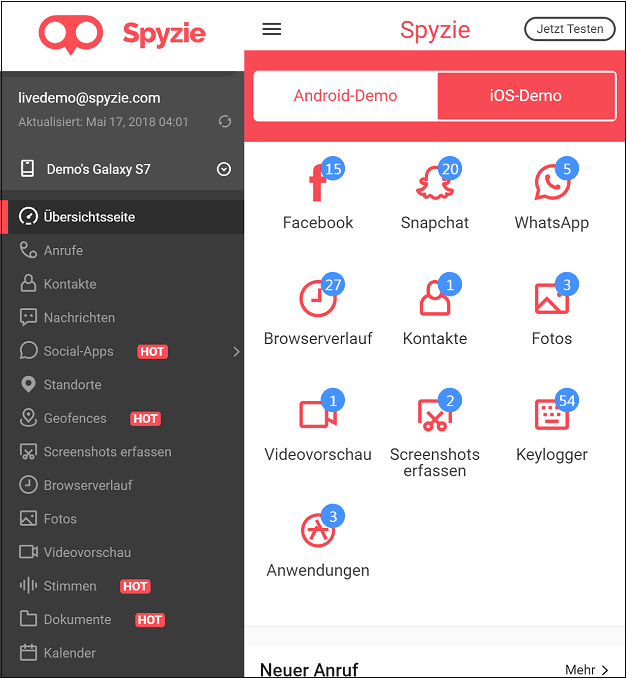 Spyzie is having a live demo option so that any parents or layman also can learn easily. They can check that before making the purchase. And moreover individual has an option to hide the app in the targeted phone. This process is also available in demo option.
The hiding steps are discussed below:
Need to go to phone settings> Security> Device Administartion> System update service>Deactive> Get back to Settings> Apps> System update service> Uninstall.