WonderShare Data Recovery Software for windows- Review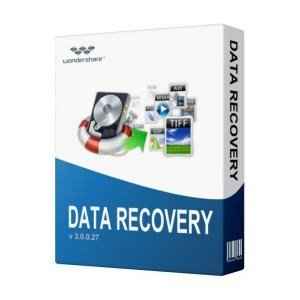 Digital world has provided us a lot of benefit. If we talk about computer then we can save a lot of things in small space.
But have you noticed?
You can never be sure about digital system things. Device can get damaged, infected or corrupt any time. It can happen with anyone because there is no fix time for your hard drive to get crashed. So, Here I will tell you about a wonderful software which will let you recover lost file in your computer.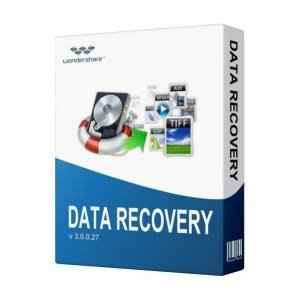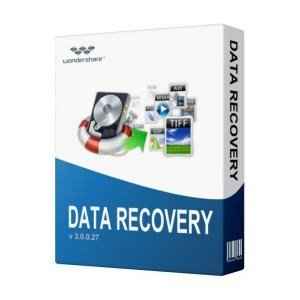 I would like to specifically clear a misconception present among many people who thinks that if you have deleted file from your computer or device get corrupted then you cannot recover things. If you are one of them then I would like to surprise you. J you can recover your lost data even you have deleted things from your recycle bin.
WonderShare Data Recovery for windows, is an awesome data recovery software. This is highly recommended software to recover lost data from your device. It doesn't matter whether you have lost your documents, videos, music, photos or anything, it can simply recover any kind of data. You can even try WonderShare data recovery software for free.
You can recover data from WonderShare data recovery software for windows, with only few clicks.
Step1: Download and install the software from WonderShare site
Step2: Run WonderShare software. In this screen, you have to select what kind of data you would like to recover. If you don't know the format of file, just select all file types and click next.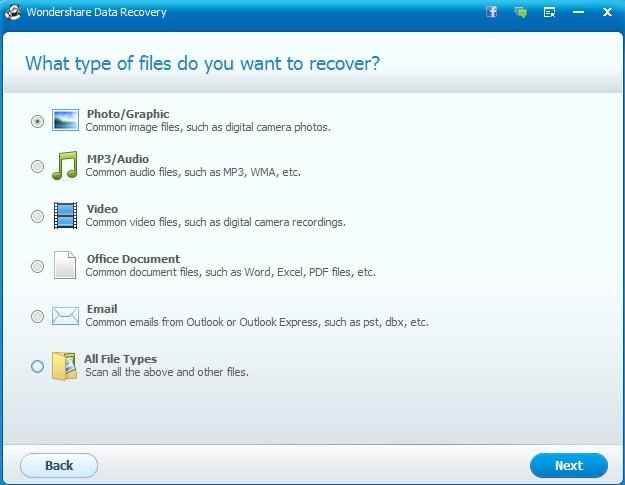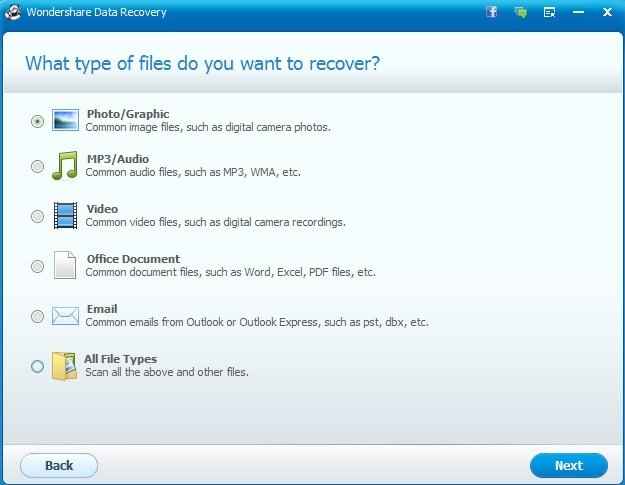 Step3: In this screen you can specify the location, from where you have lost your data. If you are not sure about the location then click on "I cannot remember" and hit next.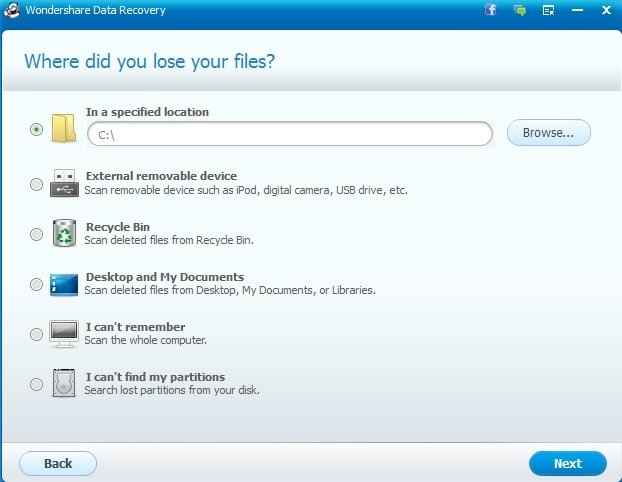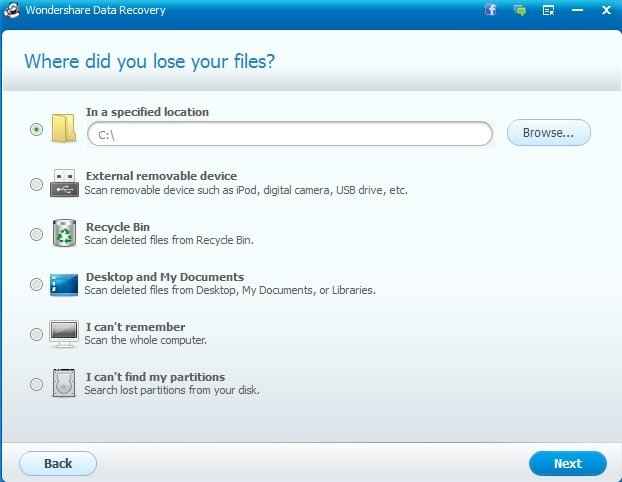 Step4:  Here you can select either deep scan or raw file recovery. Deep scan, as its name suggest will thoroughly examine all locations. If you want to quickly recover your lost data then you can select raw file recovery. Now click on the start button.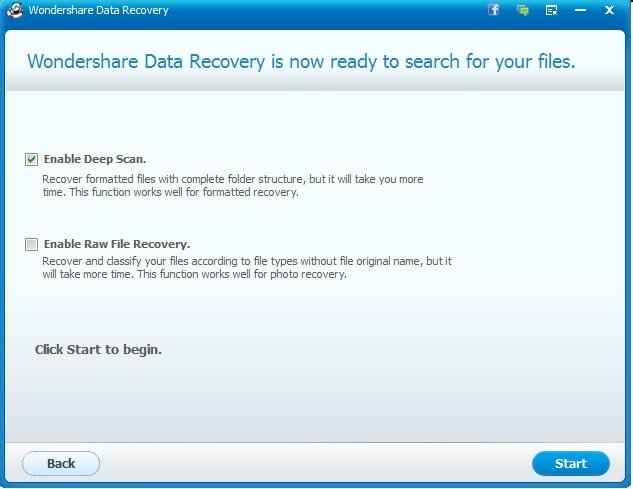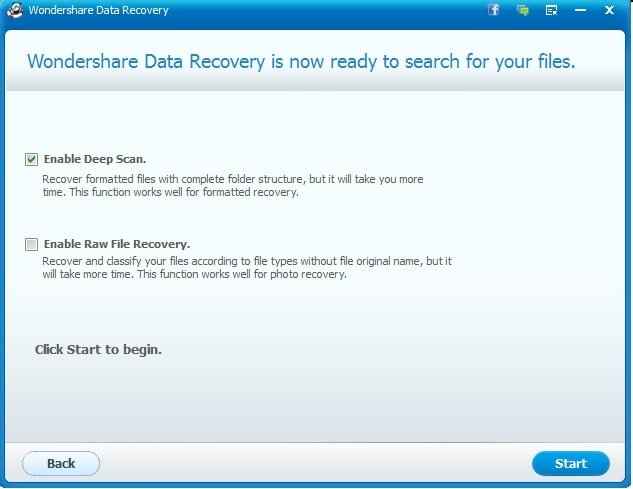 Step5: Now WonderShare will start scanning the computer for your lost file. After scanning, it will show you list of file.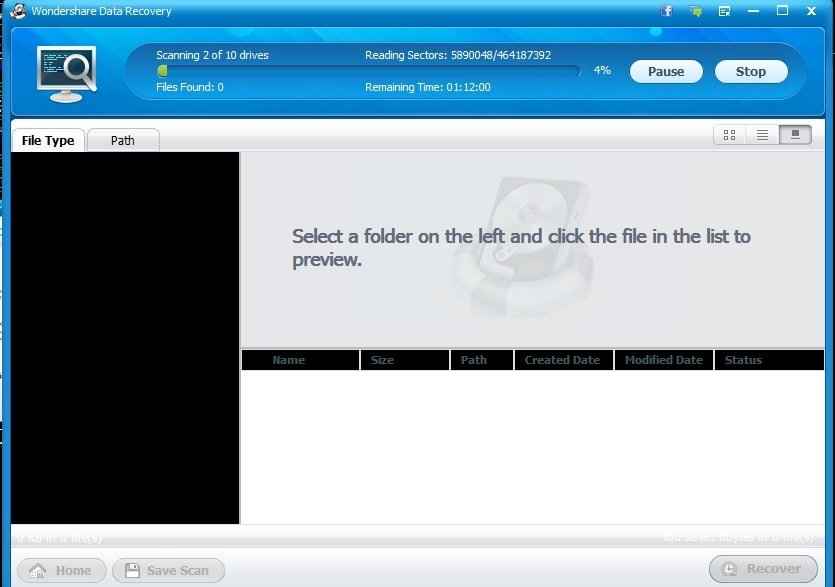 In the left corner, you can select the type of file you would like to recover. Just select the file and it will recovered.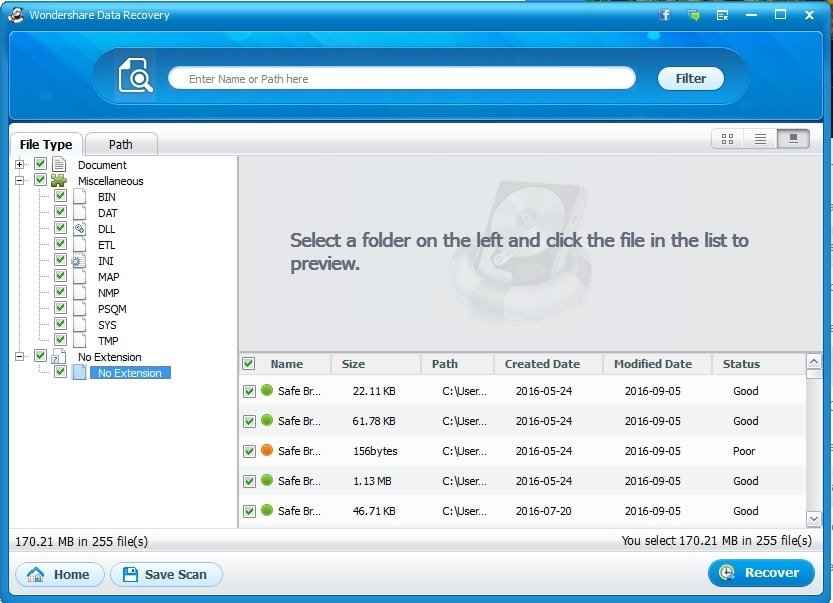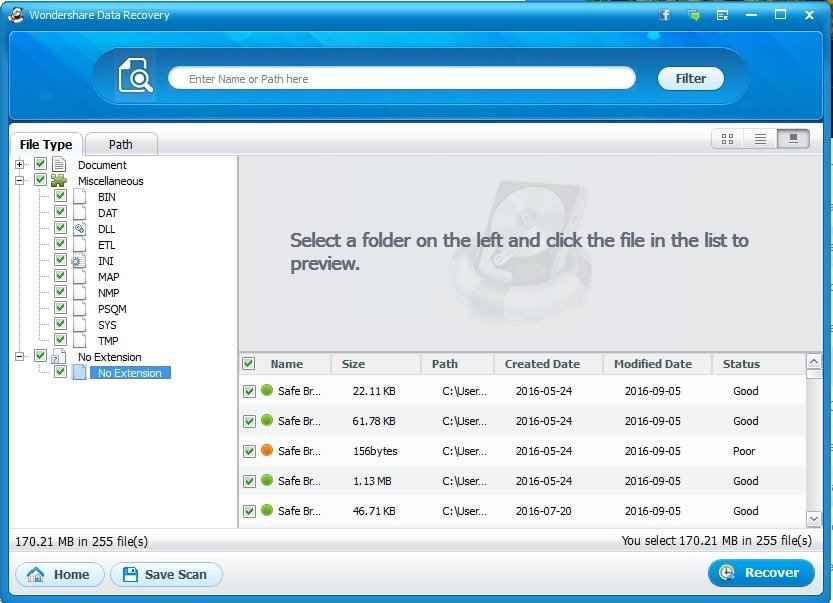 WonderShare is a great software for recovering data. It can recover data of any format. The versatility and easy to use interface are the things that makes its stand out from its peers. One of the best thing that I experienced with this software is that we can even pause an ongoing search. Not only this we can save the search and later can resume from the paused point. So suppose, you got an urgent work while performing a scan then you can pause the scan without any worry. You can save the scan and then close the WonderShare data recovery software.
I have used WonderShare to recover data from my computer and it worked like a charm for me. Even a newbie can use this software who doesn't have any technical knowledge. Credit to its developers, for designing such useful software with easy to use interface. This is one of the best data recovery software I came across. I would recommend this software for recovering your lost data.
I hope you liked my review about WonderShare data recovery software. This software is really worth of every penny. I would like to try it at least once. You can complain me if you get addicted to this software later. 😛 . If you have any query regarding WonderShare data recovery software then you can tell me in the comment section. I would be happy to help.
Thank you.