SlideHunter Review: Uplift your Presentation Level with Free Editable PowerPoint Templates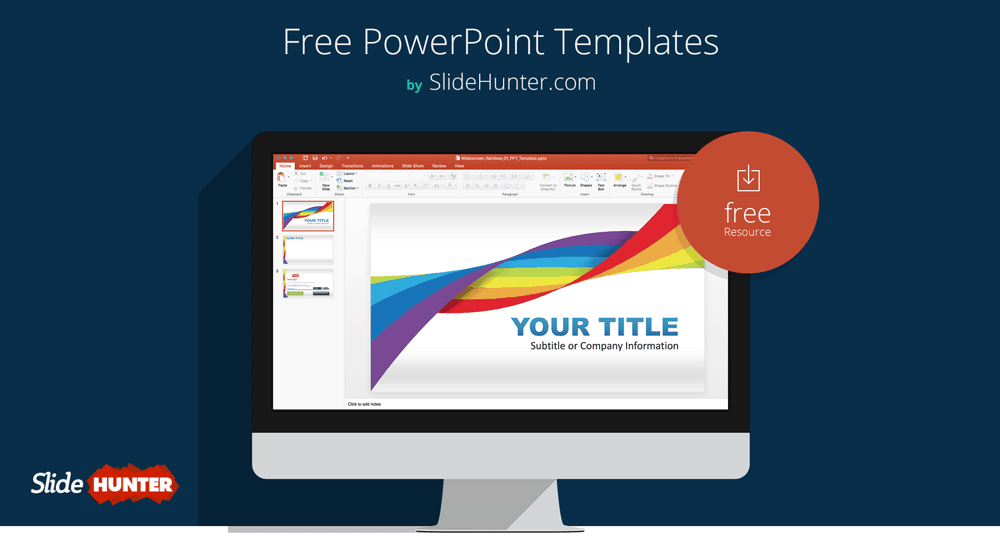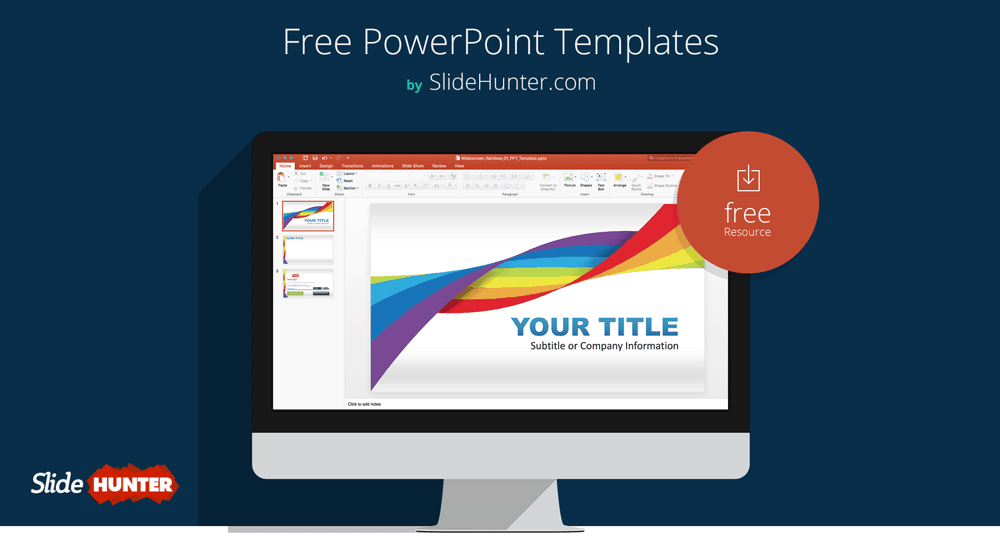 SlideHunter is a free online solution for PowerPoint presentation slides. A well-maintained presentation can help you close new deals, get contracts, present new projects or ideas or explain an important topic or concept.
But just think if your presentation doesn't match the level of the consignment then how would you tackle with the loss of the project?
Well, everybody is aware of it that a presentation is an important aspect of any business. People see what your show them so don't go with a bad presentation and stop making excuses for not getting good free editable PowerPoint templates for your failure. Promote your product with a high level of presentation skills. A platform that offers a wide variety of templates for PowerPoint on various fields such as Corporate Strategy, Logistics, Design, Education, Health and Medical services, Industry, Lifestyle, Entertainment etc.
Professional Presentation Designs
Several software programs provide built-in templates for you to create worksheets, documents, presentations, school or college projects with a standard guide. However, you can find something lacking in them, probably due to limited variety. Those who have a job of making presentations for several businesses then it's obvious that he would need professionally well-designed templates, easy to use with highly customizable free PowerPoint themes since you can't purchase plenty of templates to maintain the uniqueness.
Don't Start from Scratch
Intellectual people always appreciated the value of time. "Don't waste your time with explanations: People only hear what they want to hear" quoted by Paulo Coelho. So you know how precious your time is. Time management plays a crucial role in our work system so when it comes to PowerPoint templates how can anyone waste hours in making presentation again and again because of the unprofessional and old design. Therefore, you better switch to an amazing platform of PowerPoint templates that is SlideHunter.com. Well, no doubt, you can find many options for your presentation, which are essential. And the most amazing is that all the templates are free; yes, isn't this awesome?
Usually getting this much variety in free doesn't happen.
In order to create a polished and professional looking presentation, you just need to click on the template then add your images and sound with relative content. Here is a sample of the free Investors Pitch Deck PowerPoint template showing the text placeholders and visually appealing data charts.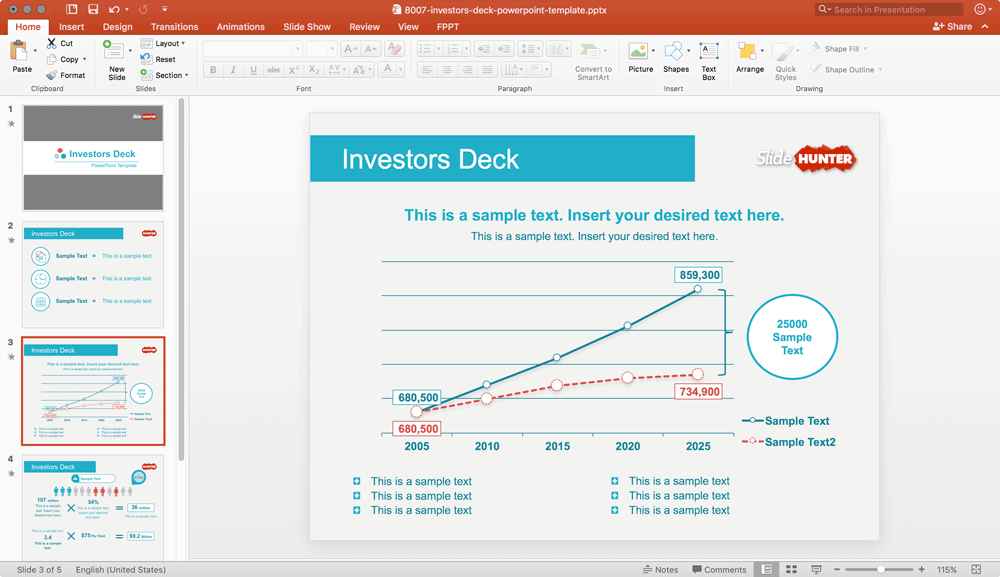 These themes are attention catchers; your audience would love it. Being fed up with old templates of PowerPoint and by observing the scarcity of good quality themes for PowerPoint, SlideHunter.com was founded.
Presentation Diagrams, Illustrations and More
Get the free template for every purpose from SlideHunter's collection, whether it is for personal, professional, school use. From the simplest to most modern, artistic templates are available on a single website. An ideal starting point is to get free editable templates for creating a perfect powerful PowerPoint slide, presentations or you can even download professional resumes templates that fits well on a single page, like shown in the sample below.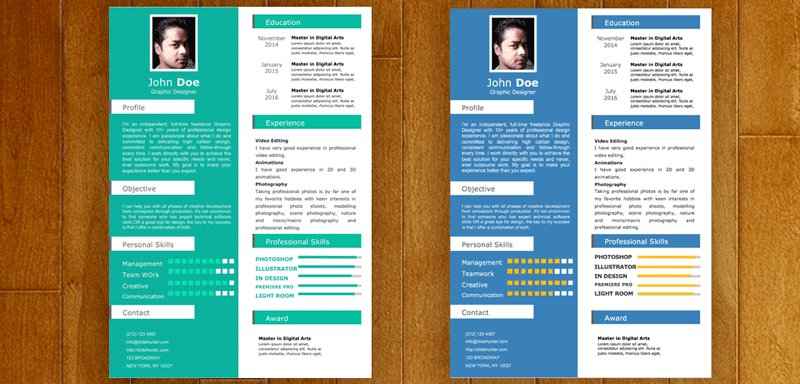 Free PowerPoint Themes with Exclusive Features
A huge collection of free PowerPoint templates can be downloaded from the SlideHunter.com. The themes are can meet your demand as these are accessible on any topic, for any type of audience and purpose. If you are a school kid then you can create your school project easily with handy, editable, simple theme. Create work-related reports by using SlideHunter template. You can save your time with SlideHunter templates as the designs already have a professional look, so you would not need to waste your time on the design of the presentation.
Features like diagrams, animated text option, images, videos, and hierarchies are common on the SlideHunter themes. Such pre-designed slides cut your time and allow you to add some interesting and useful points for your slideshow. Those who are drained by figuring out the layout and animations for the design of the presentation, SlideHunter is really a good relief for them.
These PowerPoint templates, despite being free of cost, offer some exclusive features such as the utility to edit the elements of the slide. Moreover, you can insert sample diagrams by using the drag and drop object and recolor them to match your requirements.
Multiple Range of Slide Decks
Get some complete slideshow templates for official presentations. These slideshows are for those who requires it on regular basis. It's a convenient and quick way to make presentations. From product proposals to financial reports, college course curriculums to personal events presentations, there's a PowerPoint slideshow template.
SlideHunter is proficient in making available polished and well-designed PowerPoint themes. You can get supreme quality templates with defined formatting and color scheme so that you can quickly give a finished look to your presentation. With these templates, you should follow the guides and placeholders. You have permission to rearrange the slides, remove or duplicate the slide. Meanwhile, you can prevent creating slides with lengthy and redundant content. Thus, this way you save your energy and time.
Complex and Comprehensive Array Designs
Professionally designed presentation themes are unveiled at SlideHunter.com, where a complex and comprehensive array of designs which have a great finishing and unique look are found. The themes are built with great compatibility with all versions of PowerPoint so that you don't need to download any other software to run your template. Make your PowerPoint presentation clear and more vivid SlideHunter themes and presentation backgrounds.
The themes offered by SlideHunter are earnest to be used in presentations created with Microsoft Office. You can download microsoft office from here. Although, the free PowerPoint themes are compatible with most of the versions of Microsoft PowerPoint tool along with Keynote and OpenOffice. Furthermore, the themes are highly customizable and can be edited by manipulating the PowerPoint shapes. Download the slides conveniently and personalize them with your branding, logo, and color scheme.  
In a nutshell with these featured PowerPoint templates can definitely save your time and you will be able to make a perfect presentation for any purpose within an hour. Don't reinvent the wheel, SlideHunter is a stunning platform with a wide variety of PPT themes for all categories. Slides, charts, diagrams with uniqueness are also made available online. So let's begin creating a presentation.
Visit: http://slidehunter.com