How To Check If The Pendrive is Real or Fake?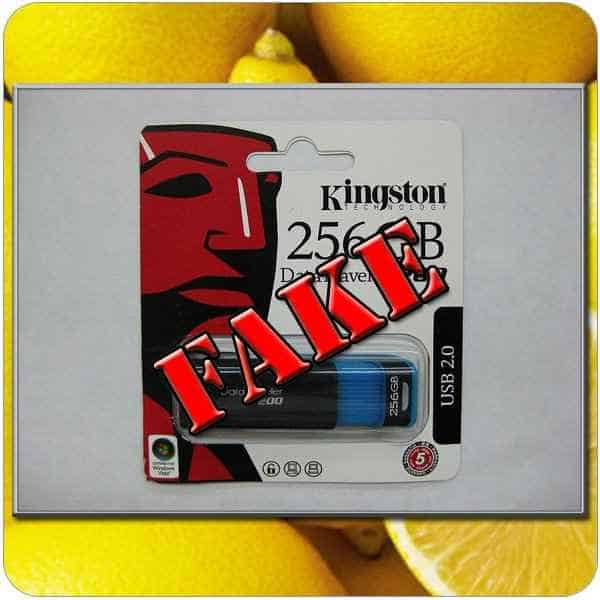 Hello friends,
Here in this article I will explain you the way to check if the pen drive is real or fake?
Because of the fact that these devices are highly useful in transferring of the data from one place to another, also portability, good transfer speed, multipurpose uses makes these devices very useful. It's almost impossible for a person to detect and validate the USB devices for its genuinity only by seeing it.
e.g. These days fakes of Kingston Technologie's USB flash drives can be mostly seen.
One of my friends purchased a 16 GB pen drive from a road site market only for 150 R.S. But when he came to home and used it. He found that the transfer speed of the pendrive is below than 1MB even for the large files. After the 2 or 3 more transfer the pendrive become unusable.
So this type of fraudness can happen everywhere.
So now comes the question, how we can check the pendrive for its originality??
Here comes a tool called H2testw.zip. It can be used to check all type of USB devices also with the internal and external hard drives and even with network volumes. It can also run on Linux if the wine is installed. But it willn't run on Macintosh.
After downloading the above tool, follow the simple steps given below.
Steps for checking the pendrive wheter it is original or not
Step1
Extract the downloaded zip file to get the executable file.

Step 2
Double click on the executable file. It doesn't require any installation and runs directly from the executable file. Administrator privileges are not required for running it.
Step 3
Note: Please make sure that your devices is already formatted before coming on this steps. It is not necessary but after this it will give more precise results.
Click on the Select Target button and select your device.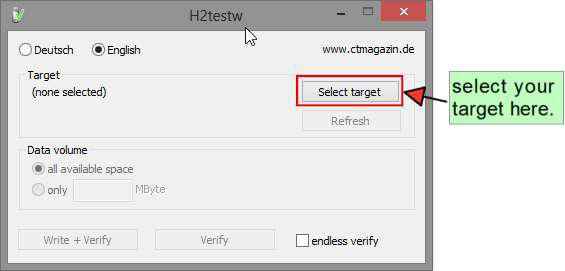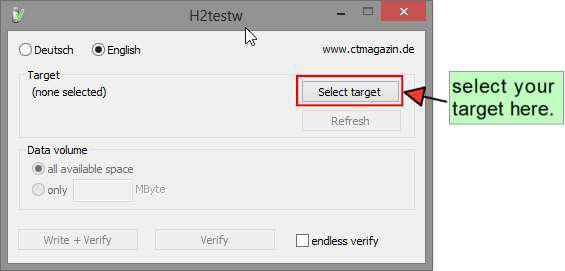 Step 4
Now you have to simply click on write+verify button and wait until it completes its process.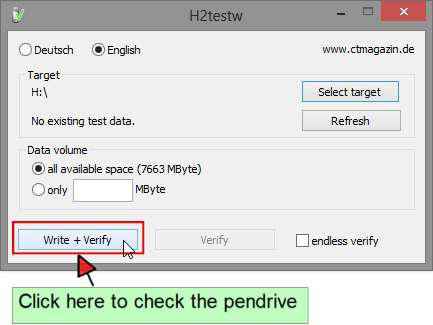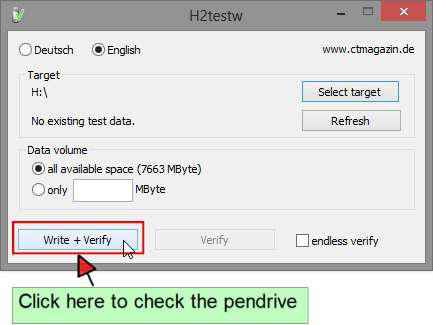 Step 5
If it is showing you a message that it completes without an error, than the pendrive or other device is genuine.
Or
If it shows you a message that it finds errors, than most probably it is fake.
How H2testw tool actually works?
The working of H2testw tool is very simple. Firstly It fills the chosen target directory with its test data. And secondly it reads it back and verifies it.
H2testw does not overwrite or erase any existing data. If there is already some amount of data present in the device, than this tool willn't be able to check the space occupied by the data. So we highly recommend to format the device before checking it with this tool.
H2testw doesn't do any system level tricks so administrator permissions are not necessary for running this tool. If your hardware is working properly H2testw will not harm any existing data.
Why estimation of hard drive is not accurate?
Hard drives are divided into sector and tracks for storing of data. These are slower on the inner tracks than on the outer tracks. So when testing a hard drive the estimate can be never precise.
So that's all.
I hope friends, this article will certainly help you in checking pen drive whether it is fake or real.
However if you have any problem, please feel free to comment your issue below.
Please like us on facebook and follow us on twitter to get our daily tech related updates.
Thank you.