Next Flipbook Maker Pro Review: Build Interactive Digital Flipbooks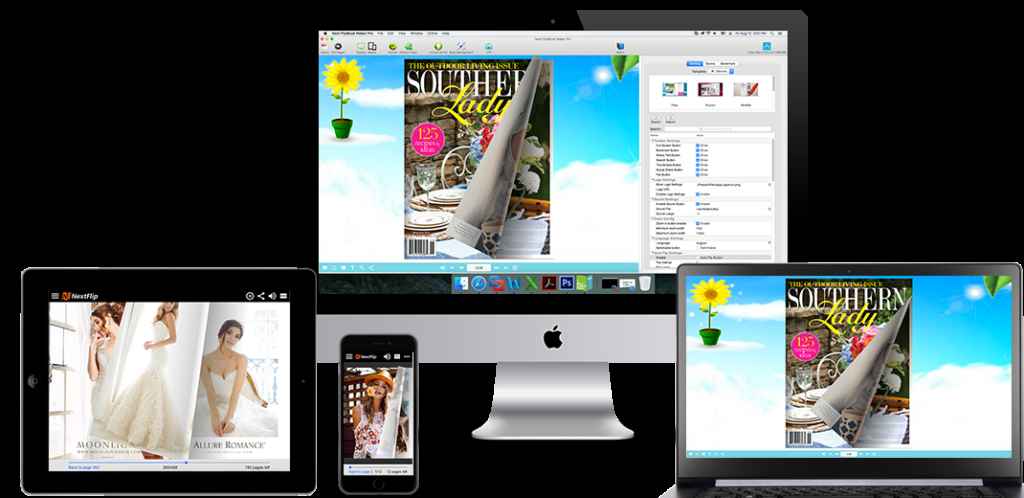 Content marketing has been the dominating strategies for any company in the past. But things are now changing. Content market is going saturated day by day.
You cannot just write and write without any attractive effects. I am not ignoring the importance of content marketing. It has been and still the one of the best strategy to market your product. What I am saying is that
if you are going to approach your customer with the same way other companies are doing then it's slightly less chance that customers will notice you.
So I decided to research about other effective ways to express products.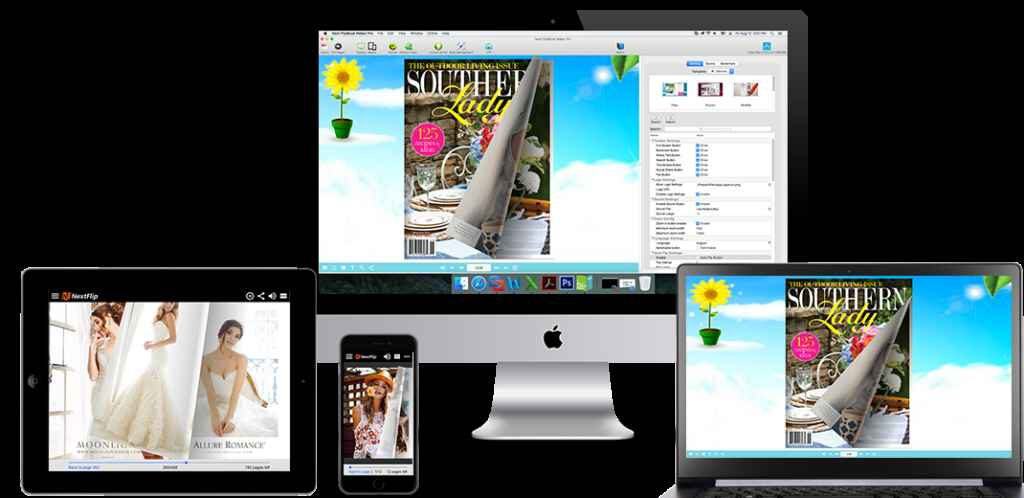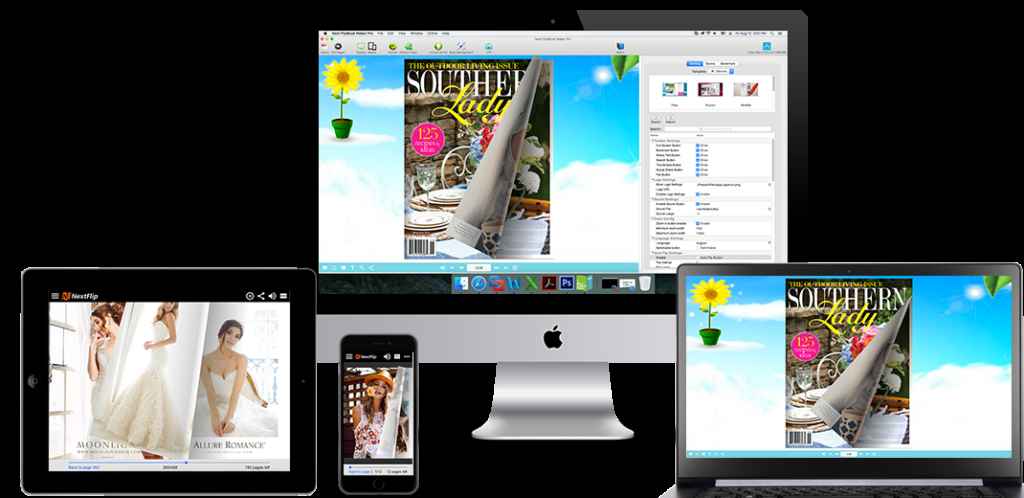 I came to know about Digital Flipbook maker for windows. I know, it's a not an old concept in the digital marketing world. But believe me, as early as you adopt this technique the more benefit you will get in future. Even in the present many companies are using this secret method of marketing and people are just in love with Flipbook.
See, I love this software so much that I just forget to tell what it does: 😛
Okay. Next Flipbook Maker Pro for Windows software will convert your boring looking pdf to an interactive flipbook which looks damn attractive.
You don't need to do anything in the flipbook. Just select the file and boom!!!.
You have a great flipbook to share with your audience.
What's So Special?
When I used to read PDF file in my PC, I used to get bored only after a short amount of time. I would like to tell you more about me. I used to read nobles a lot. When I got my PC then I started reading them in PDFs. But to be honest it really was not that good experience for me as I used to in offline.
And then came the Next FlipBook Maker Pro for Windows and Next FlipBook Maker Pro for Mac software.
And man!!!,
Really it has changed the whole scenario once again. I am again in love with my reading. I can flip the pages as I can do in the physical book.
So that was my personal point of benefit regarding next flipbook maker for windows.
I would now talk about the company benefits.
Interactivity is the first thing which every company wants from its customers. I mean if people come and simply go then how you are going to know more about your customers?
Flipbook maker software creates interactive flipbook design to which readers can interact in real time. The most attractive feature of flipbook is its ability to flip in 3D. Amazed? Yes it can flip the pdf pages in 3D. Just like the real world.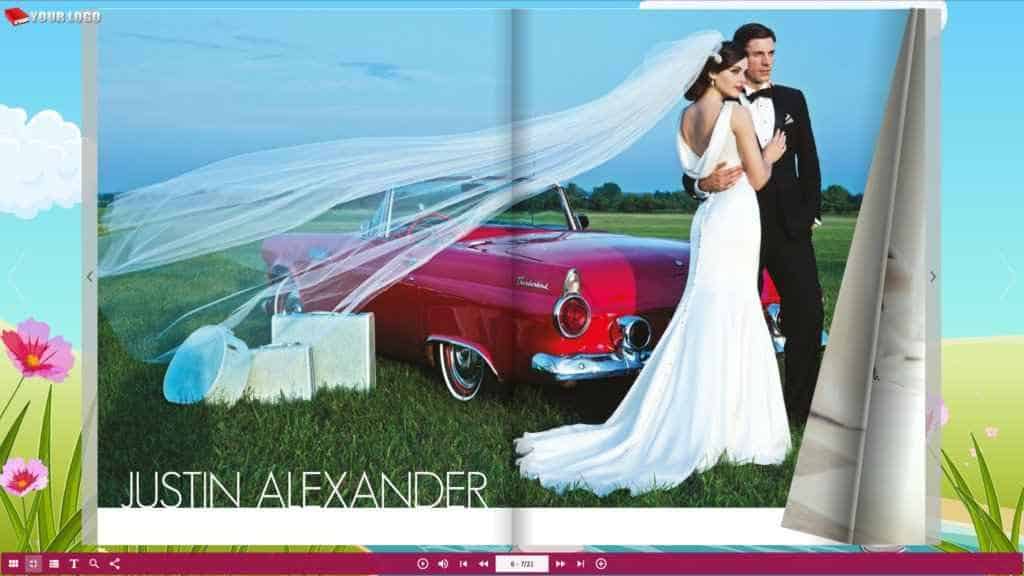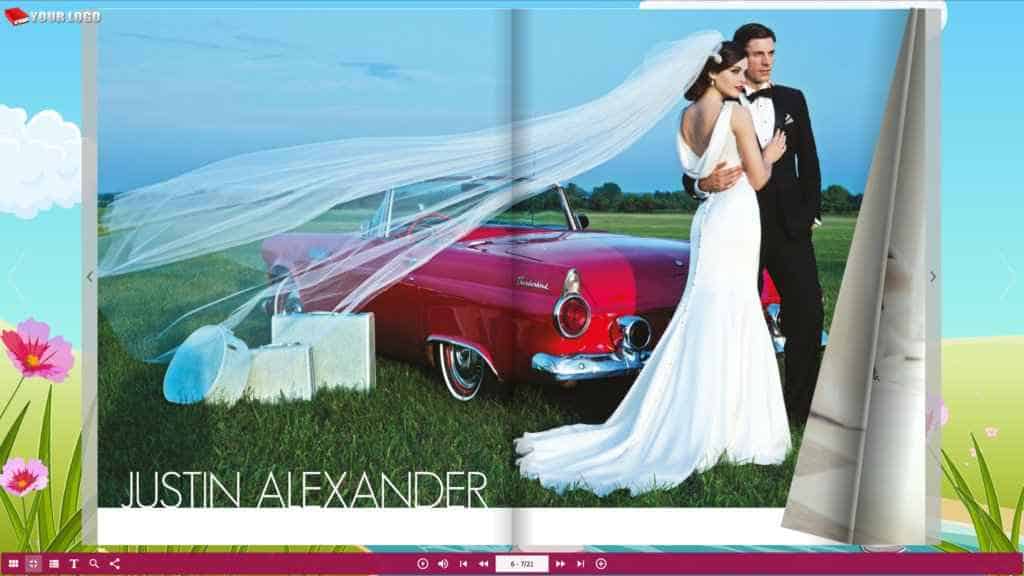 I will tell you why this software is going so popular. When I came to know about flipbook software, I thought I need to have some professional skill to use it. But my all assumption were proved wrong when I installed flipbook maker on my windows. It is so simple that any newbie can use it effectively.
Thanks to the team of next flipbook makers for windows and next flipbook maker pro for Mac, who has devoted hundreds of hours in bringing live this outstanding feature. Flipbook maker has a great user interface.
You can even integrate various multimedia item like
Images, GIFs
Local videos, YouTube videos
Charts
Buttons, Hyperlinks
Data Icons and many others.
I am sure if you are a content marketer for your company that you might be knowing the importance of these things in content marketing. So basic things for flipbook makers are also same but it is just a more effective way to engage and reach your readers.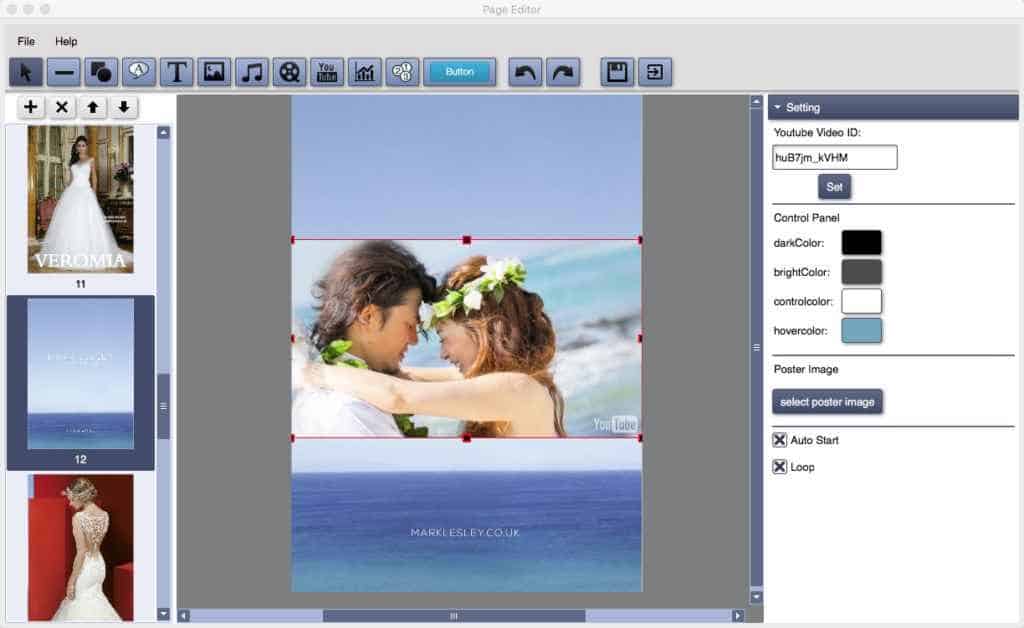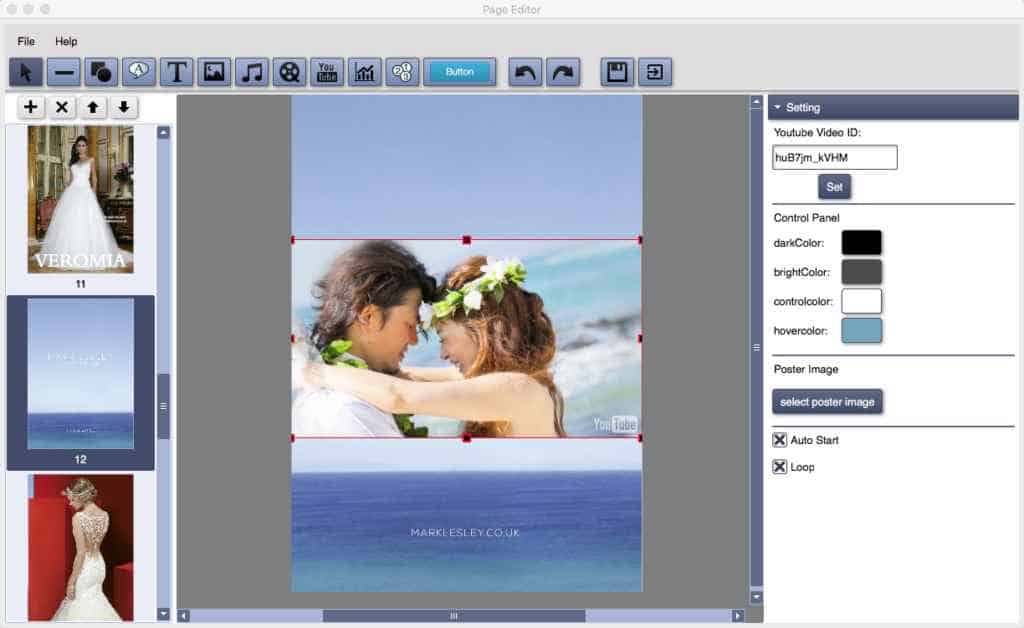 Inserting any multimedia element is quite easy. You just need to click on the appropriate button to insert. That is really good for people who don't want to mess with the coding.
Extra Privacy Layer
Flipbook Maker also keeps the security of flipbooks. It allows you to choose the audience you want to share your ebook with. This HTML5 Flipbook maker allows you to add extra layer of security to your flipbook. You can share the ebook to only those people who has paid for it.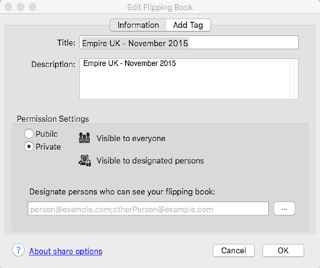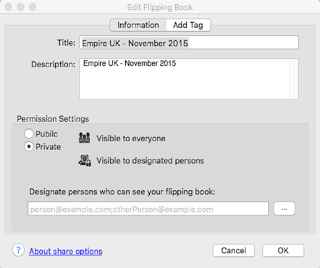 Flipbook provides three layers of advanced security to your eBook.
You can make your eBook public. That means it will be accessible to everyone.
You can assign a universal password. In this way, anyone who has access to the password can view.
You can assign the separate password for every person. In this way only he/ she will be access to view and read the flipbook.
Everything is so simple that you will never forget to share the ebook without making it with next flipbook maker pro for windows or next flipbook maker pro for Mac.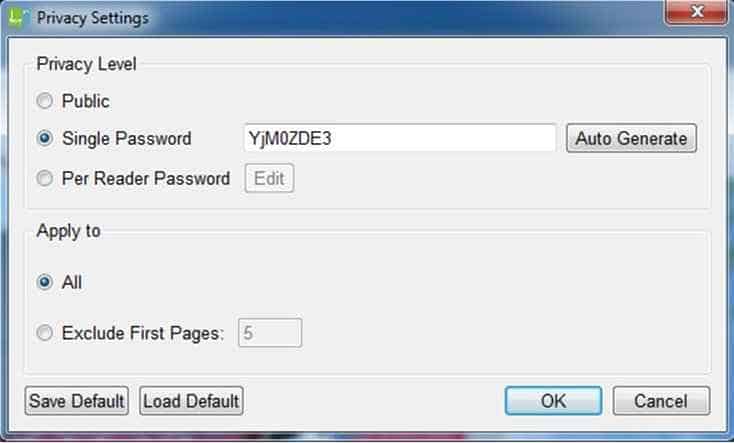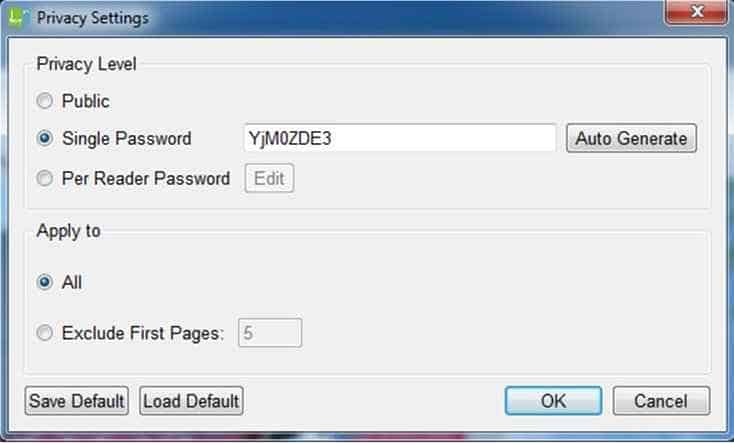 Pre-Made Templates
Flipbook Maker has prebuilt templates for you.
Visuals are the first thing when it comes to online marketing. If users don't find the look attractive then they are not going to read your content for sure. First thing for any websites comes the theme. So if your theme is attractive but you have placed text without doing any effort then all your hard work will go in vain.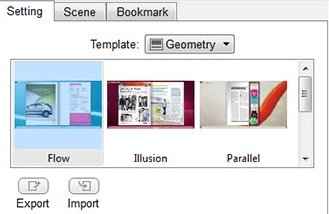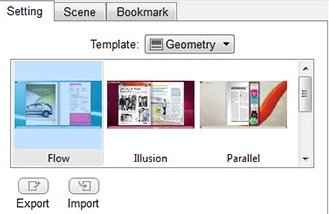 You don't have to select which is the right color for a particular option. Next Flipbook Maker Pro for Mac/Windows has pre-tested most converting templates for you. You just have to select the template from available ones.
That's how simple it is.
You can also customize things to a large extent. The Flip effect to background color to everything else, everything is just one click away. You can enhance the look and functionality of the templates if you want to have too specific settings for you.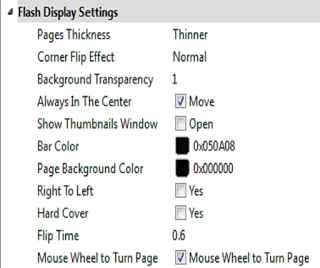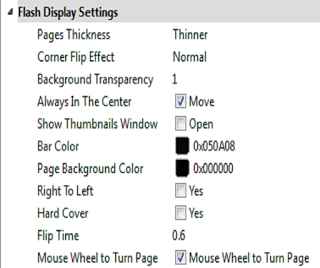 Other Advanced Features
There are tons of features in Flipbook maker. I am describing some of them below.
Another highly effective feature is flipbook advanced event manager.
You might have seen some websites using this feature. They only load the content or effect when user reach that area or on a particular event. Next FlipBook Maker Pro for Windows and Next FlipBook Maker Pro for Mac provide all facility to manage and control everything with the flipbook. You can selectively load content as you want.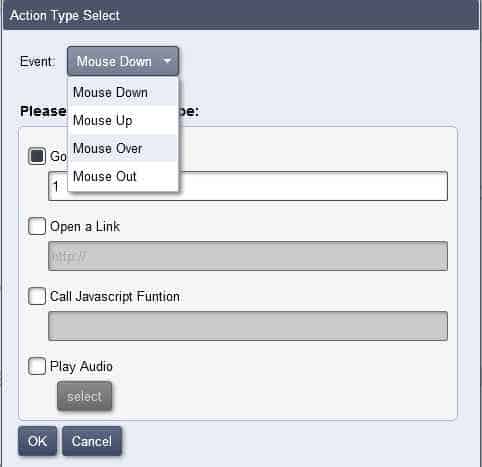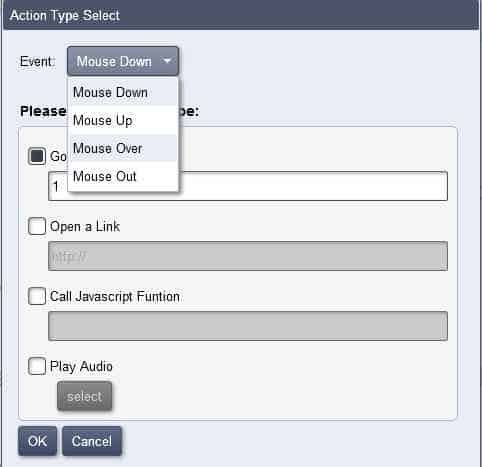 It is very good to convert or connect with the readers. For example, if you want an image to come up when a user is about to leave then you can do it. If you want a video to come up on a certain event. It can be done in few steps too.
So instead of showing lot of contents on user load, you can selectively load content. Later you can increase engagement with loading or showing other relevant content. This is proven fact that conversion works better if it is done on by an event.
In-page Search Option
You can even provide the search facility inside the flipbook maker. It is really good for readers if they want to search a previously read word. Just type the word in the search box and go.
It will then show you an appropriate place where the word is present in the next flipbook maker pro for windows and next flipbook maker pro for Mac.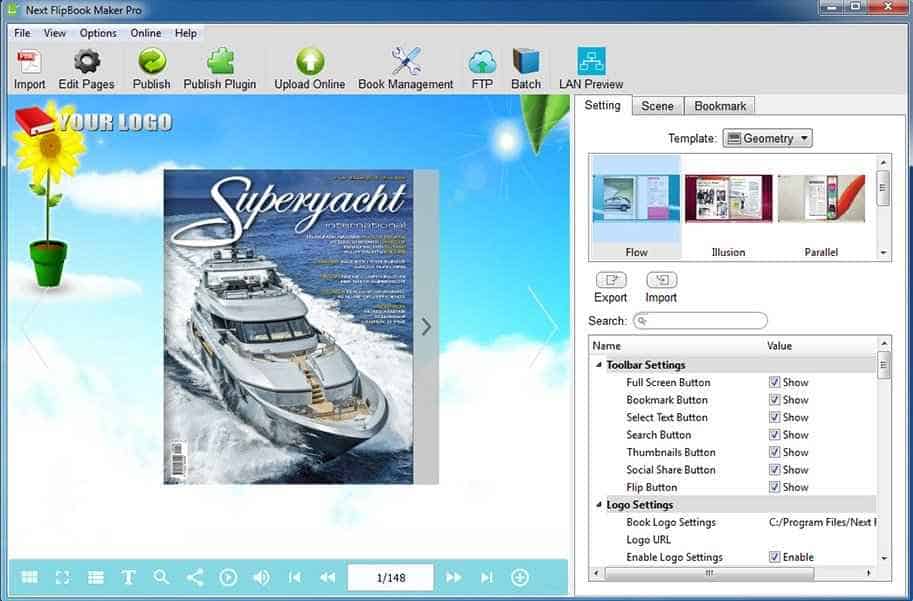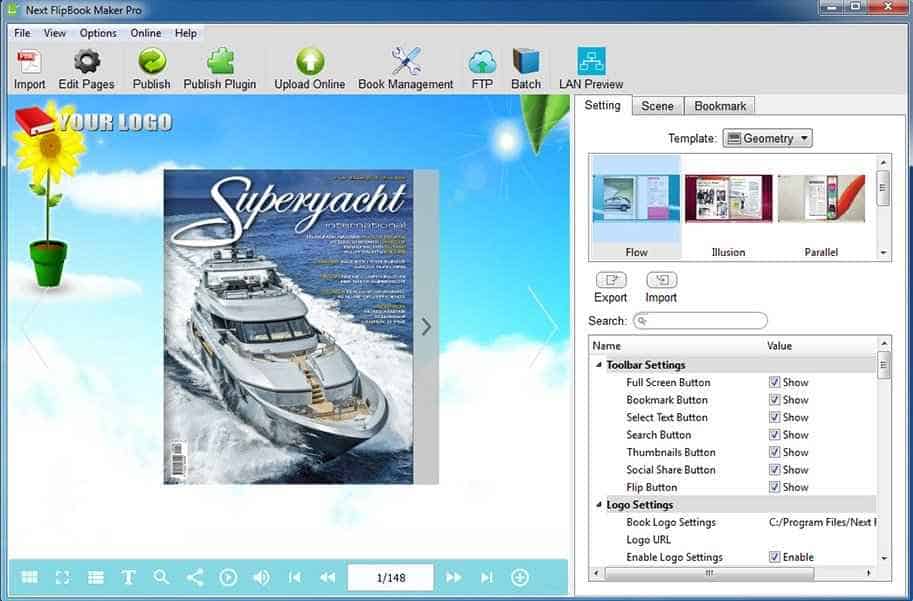 Google Analytic Integration
You can also integrate Google Analytics in your flipbook. It is really a top notch feature by Next Flipbook Maker.
You have launched an ebook in flipbook form.
Now how to track the performance of your flipbook?
That time Google Analytics feature works like a charm.
In simple words, it lets you keep a detailed track of the performance, hits, and insights of your FlipBook. Well yeah, you can integrate Google Analytics too! (That's pretty advanced huh?)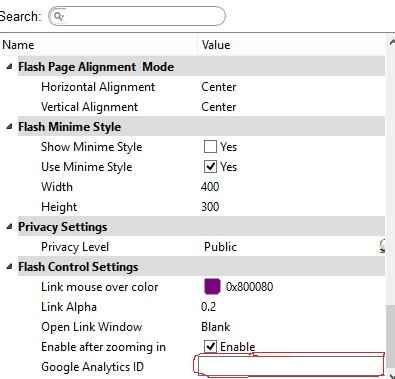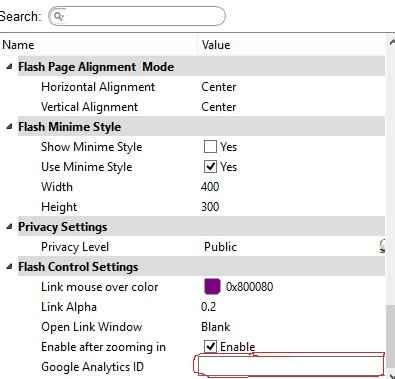 Responsive Design Mode
Now with the help of Next FlipBook Maker Pro for Mac you can also make your flipbook mobile responsive. In this way, your mobile reader will get the equal good experience as your desktop users.
With Responsive Design Mode, you can easily customize HTML5 flipbook and preview how HTML5 flipbook will appear on the mobile device simply by switching from portrait (one page) to landscape (double pages) perspective.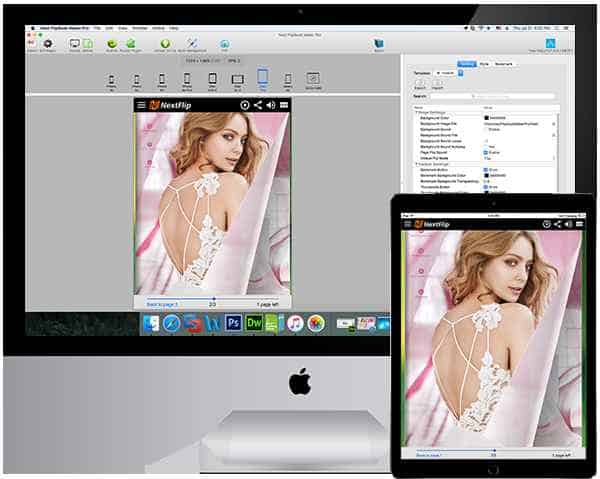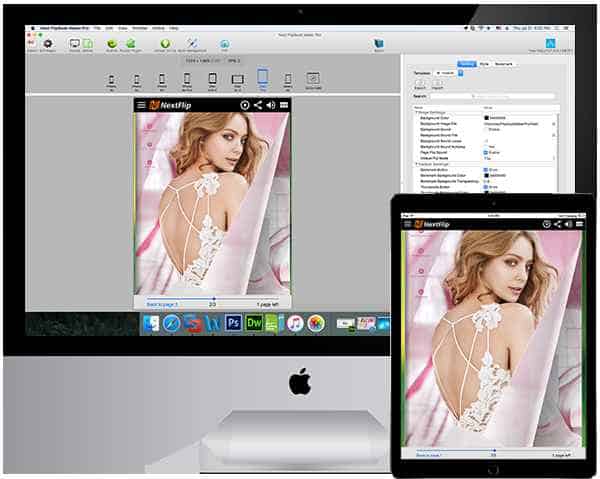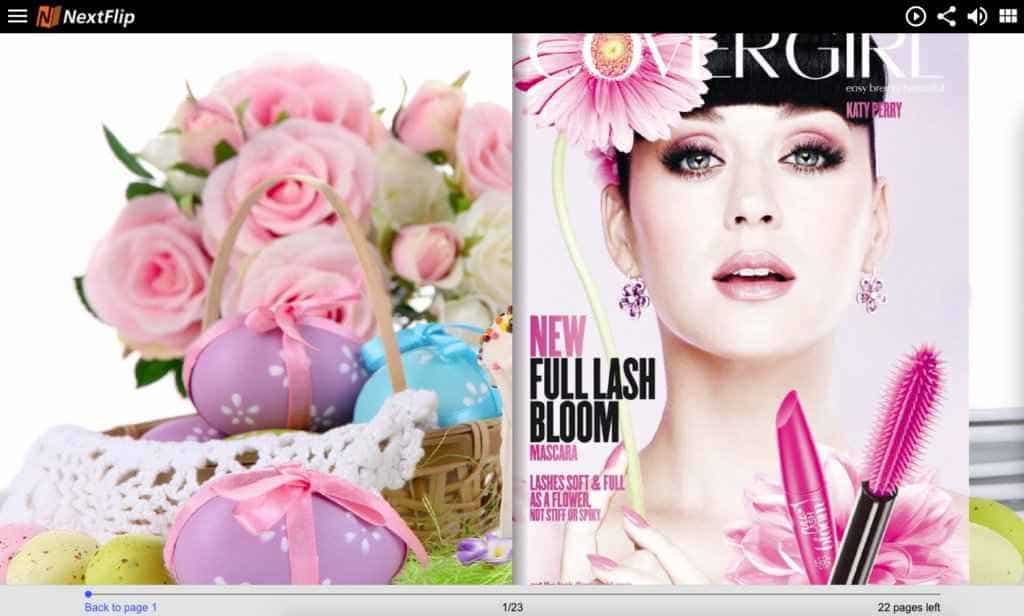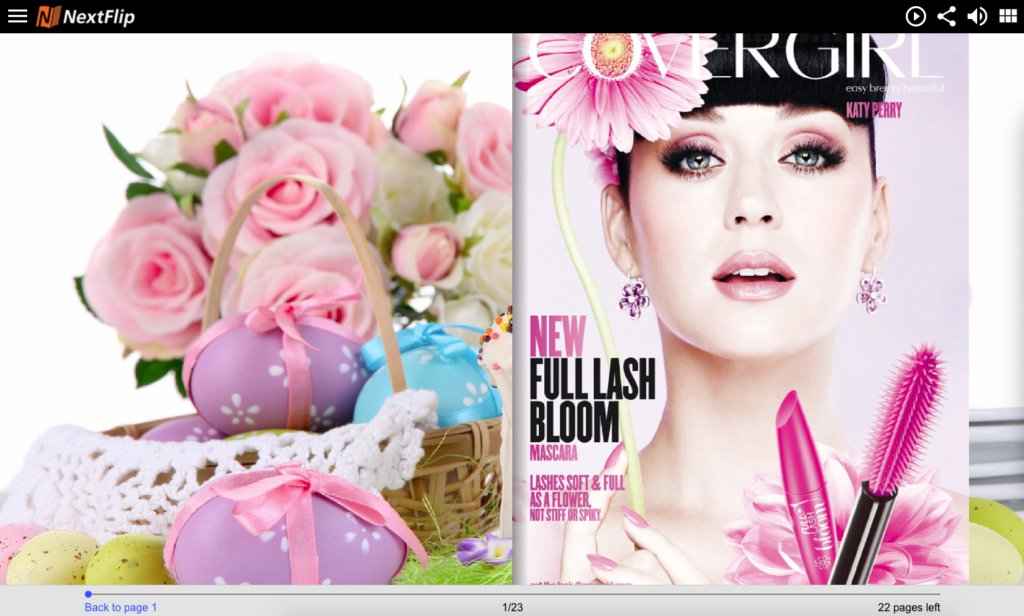 Multiple output options
Next FlipBook Maker Pro for Mac supports creating Flash-HTML5, pure HTML5 and pure flash flipbooks. This is really great and advanced feature because many users don't like the flash. Also,  many browsers don't support flash. Like if you are on a mobile device then opera mini is a browser which doesn't support flash. So your users will not able to view the flipbook as intended on a mobile device.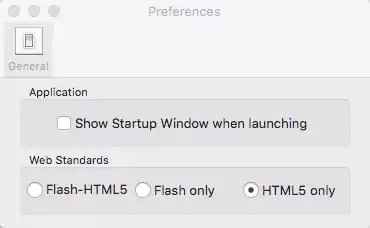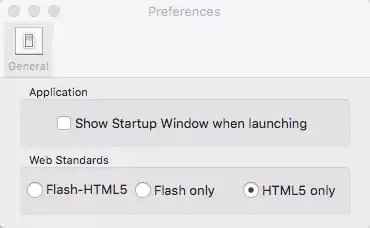 So to avoid the bad effect you can opt for pure HTML5 Which is supported by all new browsers.
You can also opt for page turning effect for your flipbook either slide or flip.
How to publish your flipbook?
Next flipbook maker pro for windows and next flipbook maker pro for Mac has done a remarkable job in making this software simple and more beneficial at the same time. Next Flipbook maker pro for windows and Next flipbook maker pro for Mac provides several publish options to their users.
It has following publish options.
Html
Zip
App
Exe
This thing, I have also shown in the below picture.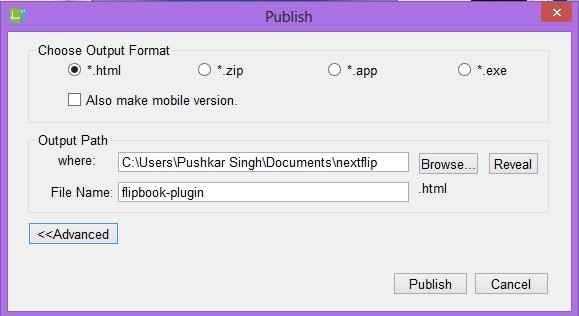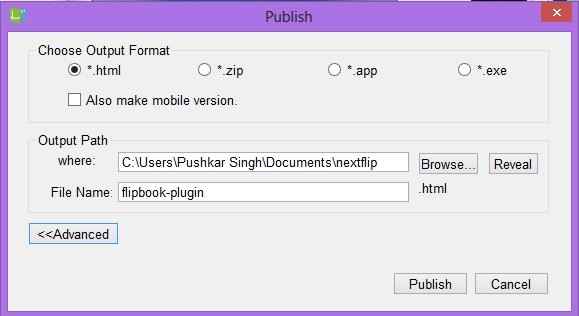 You can choose the appropriate options for you.
I am showing here how the HTML format output of Next FlipBook Maker Pro for Windows and Next FlipBook Maker Pro for Mac looks like.
Sometimes it may possible that you want to publish your flipbook as a WordPress plugin. Then also you can do this in Next FlipBook Maker Pro for Windows and Next FlipBook Maker Pro for Mac. Here is the screenshot from the digital flipbook software.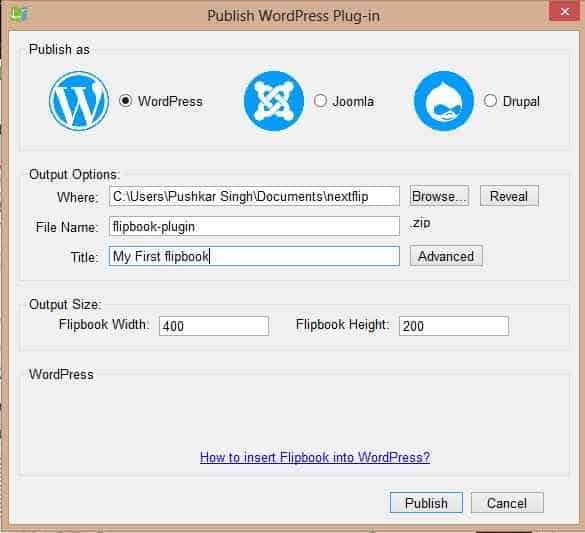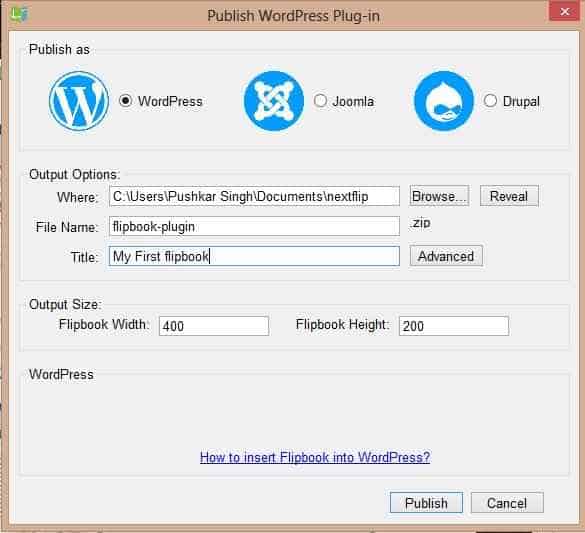 You have three options
WordPress
Joomla
Drupal
So irrespective of the platform you are in you can always make use of Next FlipBook Maker Pro for Windows or Next Flipbook Maker Pro for Mac.
I will now talk about one other format of publishing your flipbook. Whether you own a website or not, Next FlipBook Maker Pro for Windows or Next FlipBook Maker Pro for Mac has taken care both of them.
Flipbook maker provides uploading of flipbook directly to your website through FTP.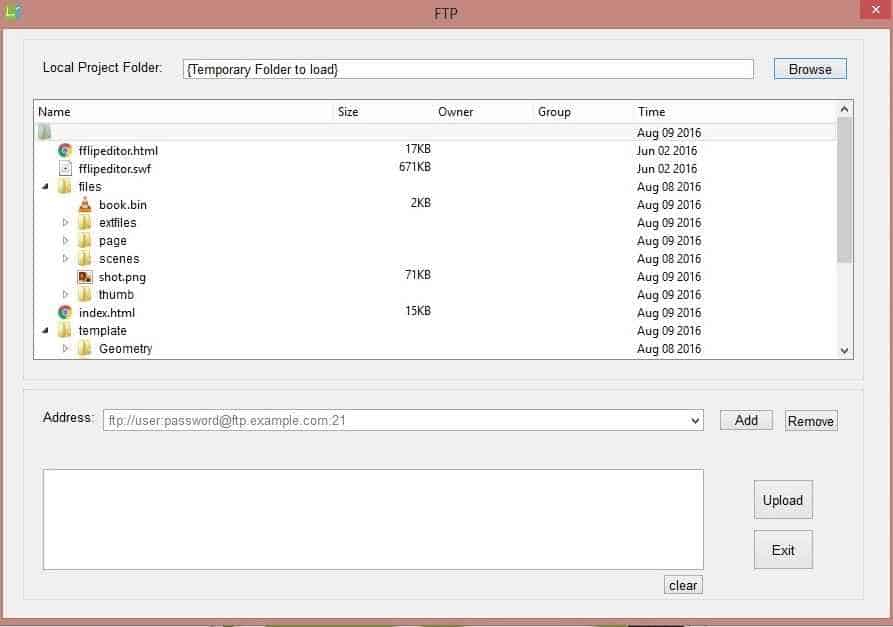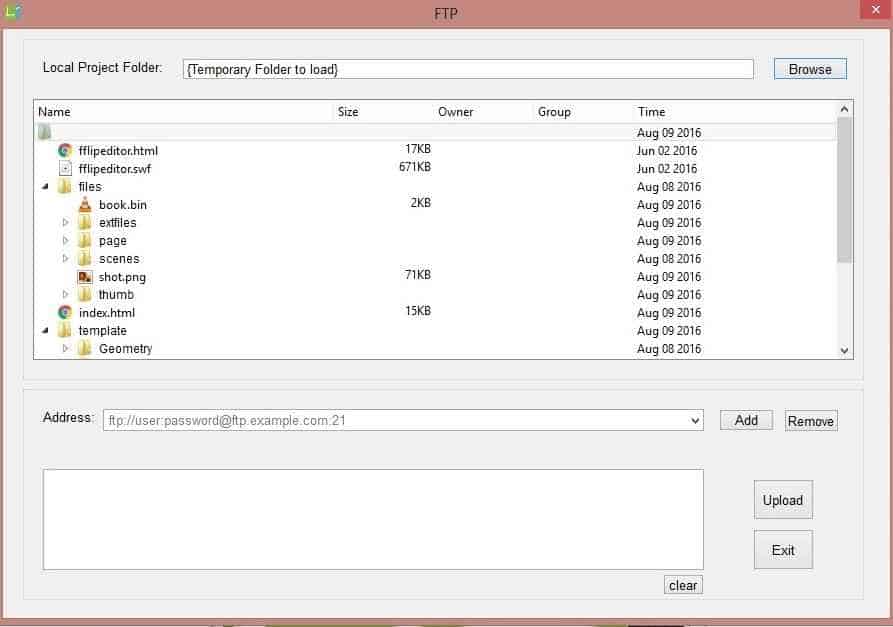 If you don't own a website then also you don't have to worry about it. Next FlipBook Maker Pro for Windows and Next FlipBook Maker Pro for Mac provide the cloud-uploading facility. So just sign up for next flipbook cloud and upload your flipbook there.
Plans & Pricing
Next FlipBook Maker Pro believes in providing the quality. So it provides trial version before actually using it.
No credit card required for using it.
However, don't blame me if you fall in love with it. Because this is so addictive and useful that you will not mind the money. Flipbook maker provides worth of its price. Next Flipbook Maker pro comes with a price tag of $299.
You can also check the demos of flipbooks
Tech Geekers Conclusion on Flipbook Maker Pro
Next FlipBook Maker Pro for Mac and Next FlipBook Maker Pro for Windows provide flipbook making at a very affordable price. It is topmost software for making a flipbook.  I would recommend you to try this HTML5 Flipbook Software for making your content marketing strategies more effective.
So what are you waiting for?
Just give it a try and make interactive flipbook with just a few clicks.