Make Amazing PowerPoint Presentations With SlideModel.com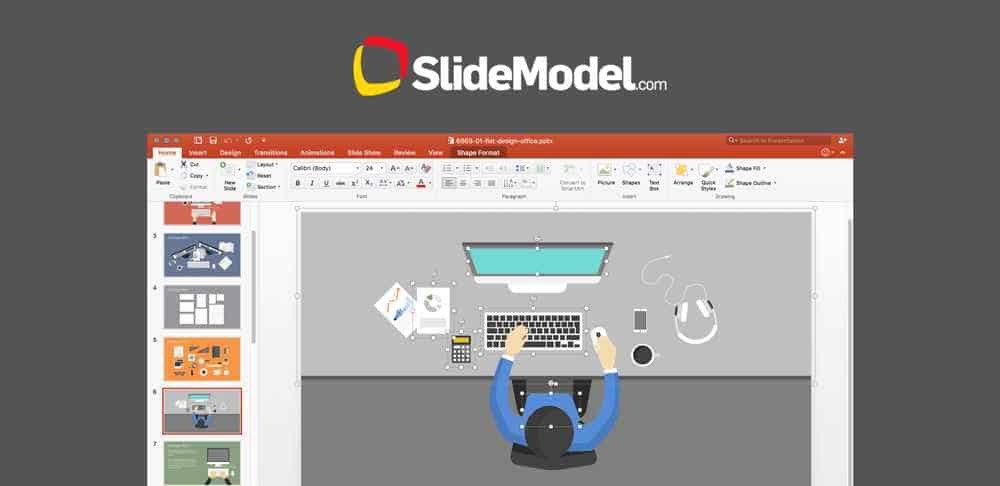 Making a presentation look good requires slides which have a design that can be visually attention grabbing or at least, easy on the eyes. Flashy animations and dark colors can be distracting and might become an eyesore for your audience. A professional graphic designer has the required knowledge to ensure the high-quality of graphics and to make content visually appealing. This is why professionally designed PowerPoint templates can be a blessing for presenters.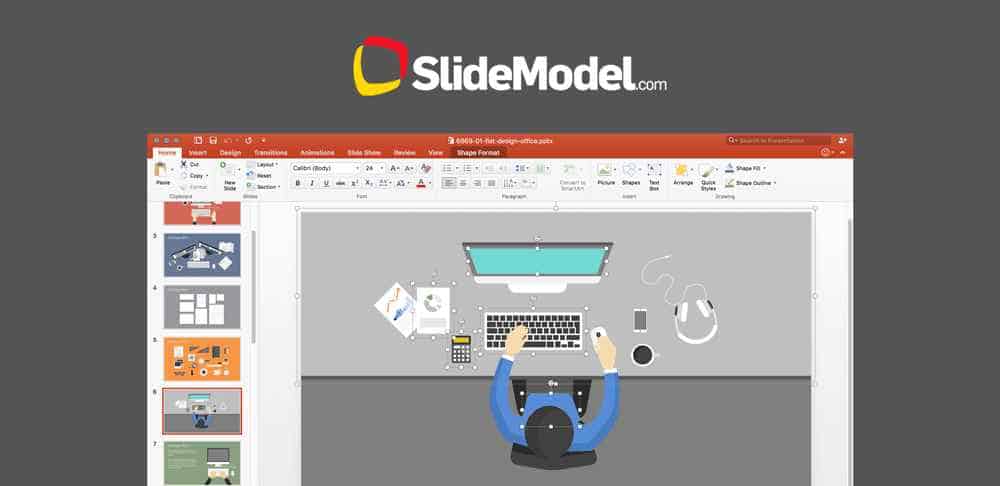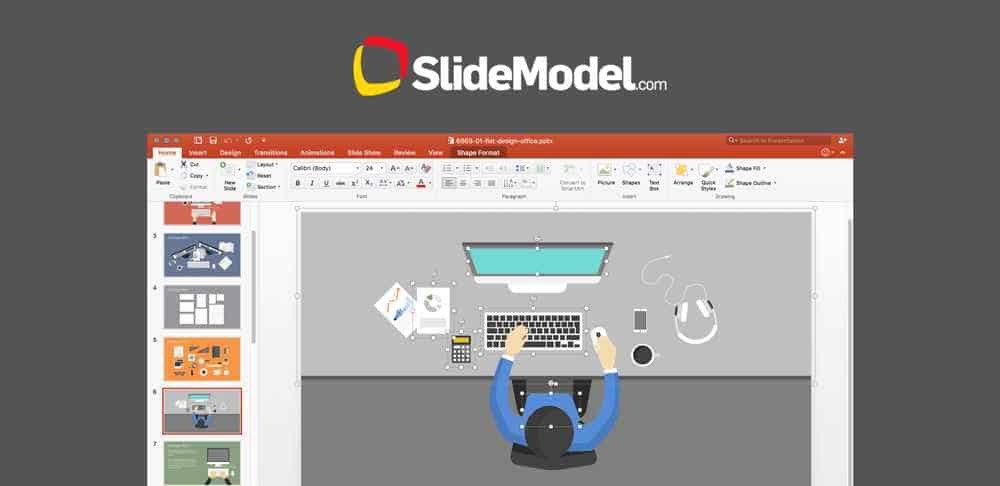 Amazing PowerPoint Templates with Editable Slide Objects
SlideModel.com is a website for premium PowerPoint templates which provides attractive PowerPoint templates that not only come with well-matched color tones but have editable slide objects. What Makes SlideModel templates really worth using are the attractive graphics and the highly customizable slide decks offered by the developer. The level of customization is so extensive that you can perfectly gel your content within sample slides within minutes.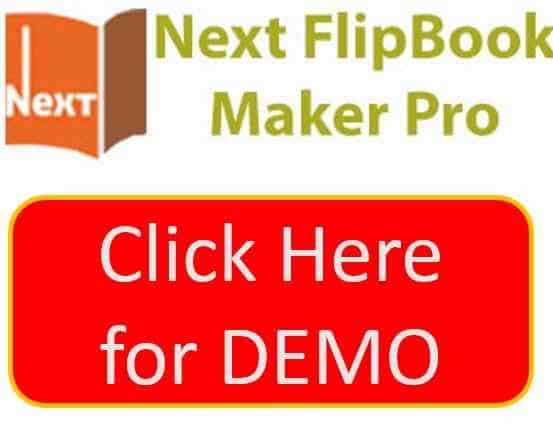 The Yes or No Grass Pathway PowerPoint Template shown below provides an example of how you can create visually appealing presentations with the aid of easy to edit presentation templates. By editing the given placeholders in this template you can create a simple slide deck representing two different choices. Since the templates are scalable, with generic layouts, you can always mold them according to your specific topic.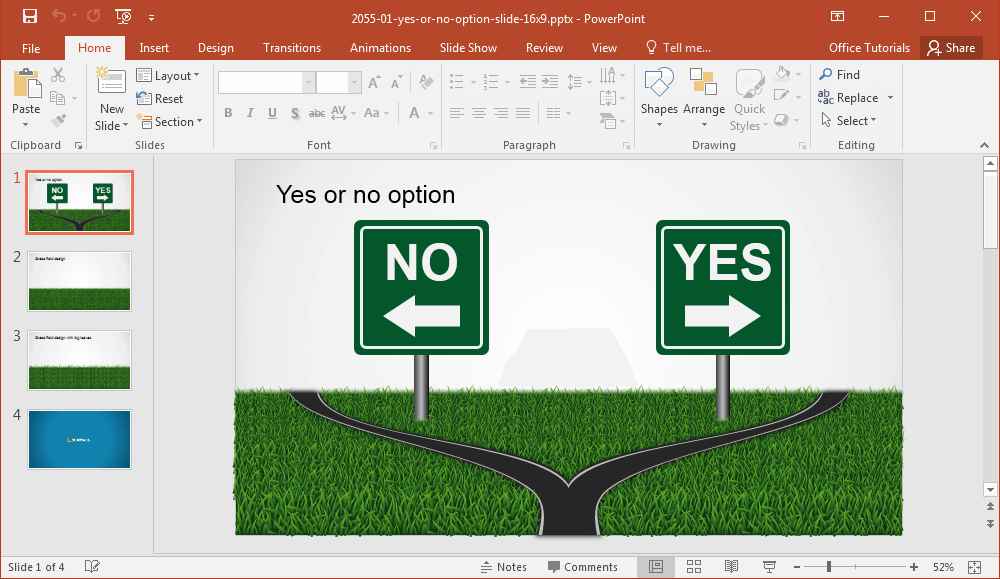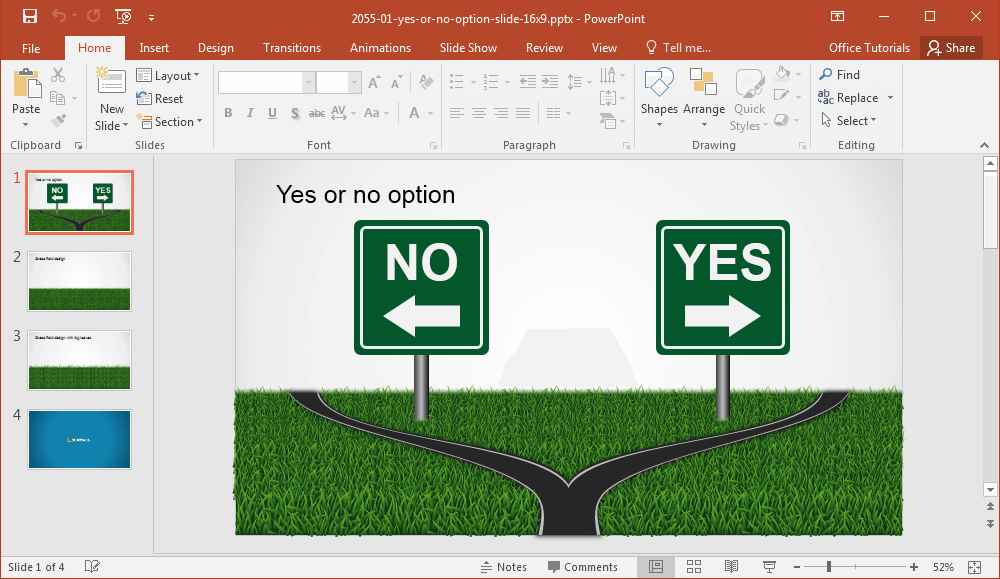 Award Winning PowerPoint Templates
SlideModel's PowerPoint templates have helped presenters create impressive slide decks at the most elite events. Back in 2014 a team of students from the University of California, Berkeley, won the US Department Of Energy Award using SlideModel's presentation templates. The students went on to acknowledge the role SlideModel played in their success and thanked the SlideModel developer for his support.
This Company Profile PowerPoint Template was one of the templates that were used by the University of California, Berkely students to create an award-winning presentation. This template gives a set of more than a dozen sample slides for making comprehensive company profiles and you can even create entire project proposals using the sample content in this template; since it also comes with editable charts, timelines, and column slides.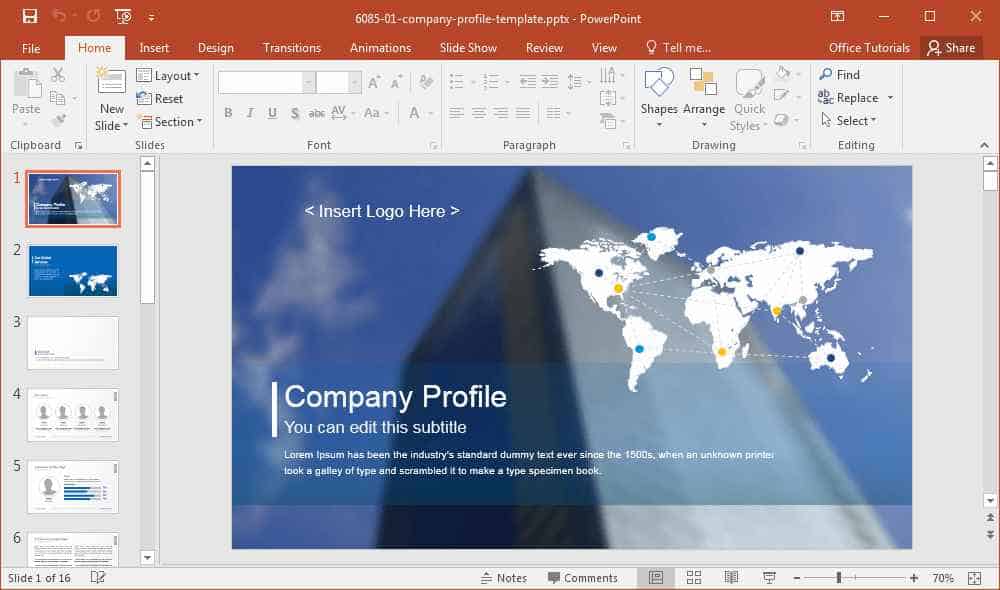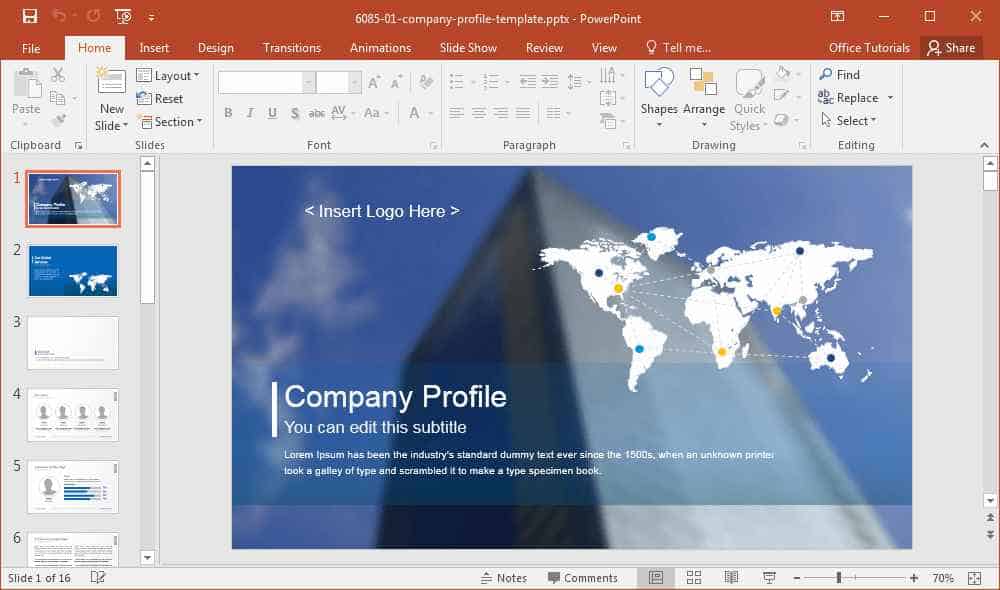 High-Quality PowerPoint Templates with Cross-Platform Compatibility
Not only are the quality of templates at SlideModel top notch but they also come with compatibility for other platforms like Keynote and Google Slides. This provides the convenience of seamlessly managing your slide decks across multiple platforms without the loss of slide quality.
Below is an image of the Gear Shapes PowerPoint Template, which is a beautiful abstract template made from PowerPoint shapes. There are a number of interesting templates, like this one at SlideModel, which have been designed with clever use of shapes in PowerPoint.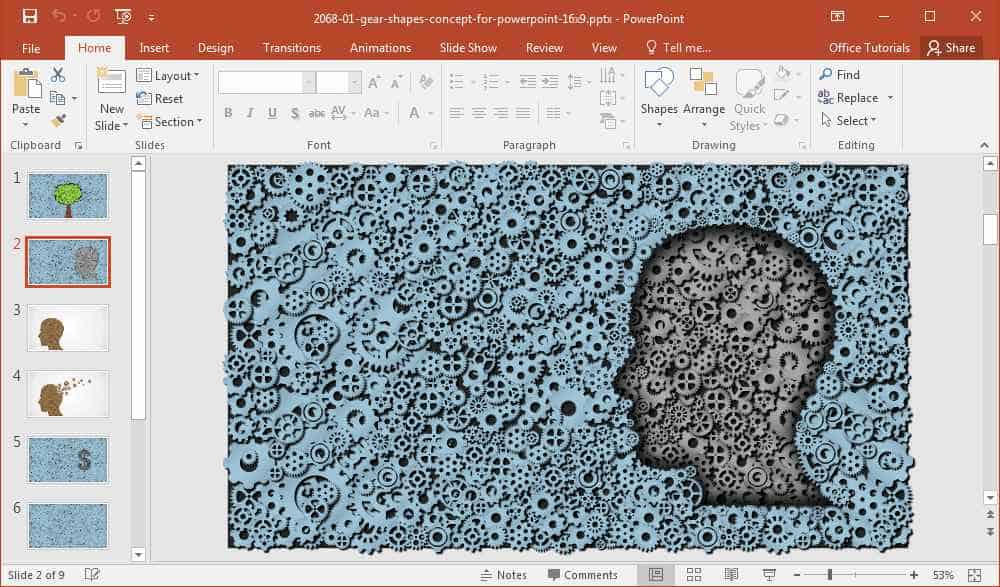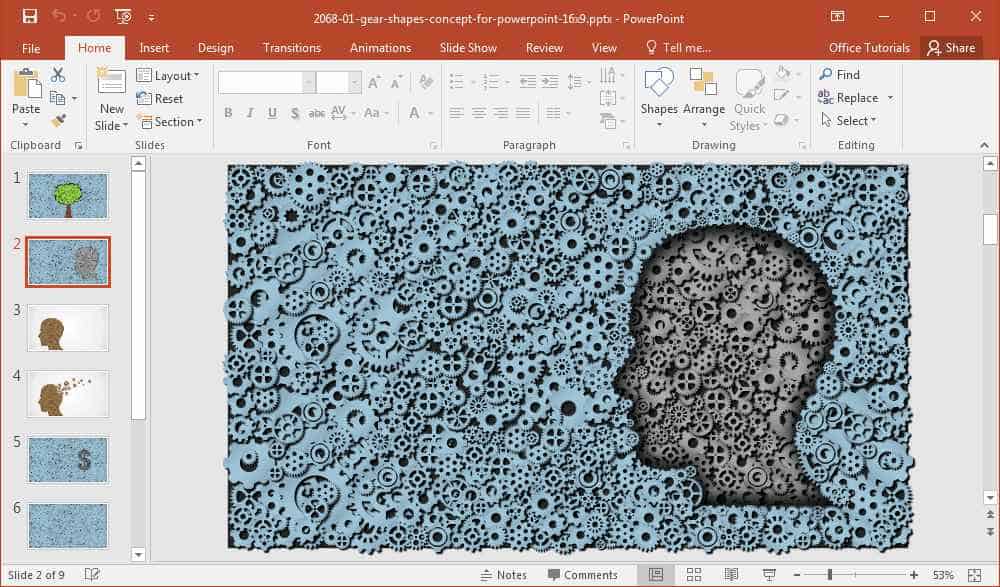 Editable Business Diagrams for All Kinds of Concepts & Theories
SlideModel's PowerPoint templates are available for a wide range of business concepts and theories. Whether you need to create an accurate demand & supply diagram, a SWOT analysis, Boston Matrix, funnel diagram, tree diagram, segmented diagram, organizational chart or any other type of diagram based on a theory, concept or corporate requirement, you can find a template for it at SlideModel.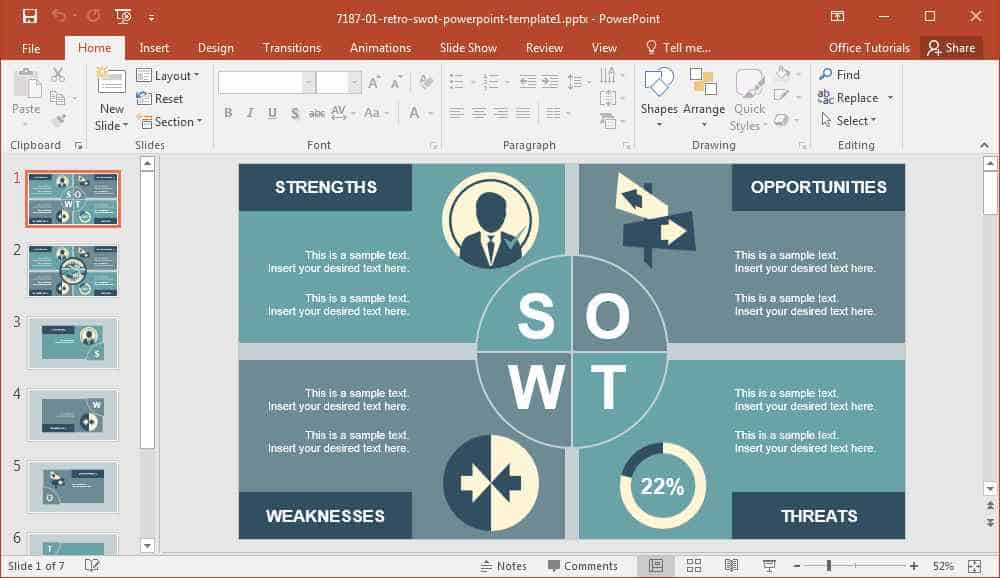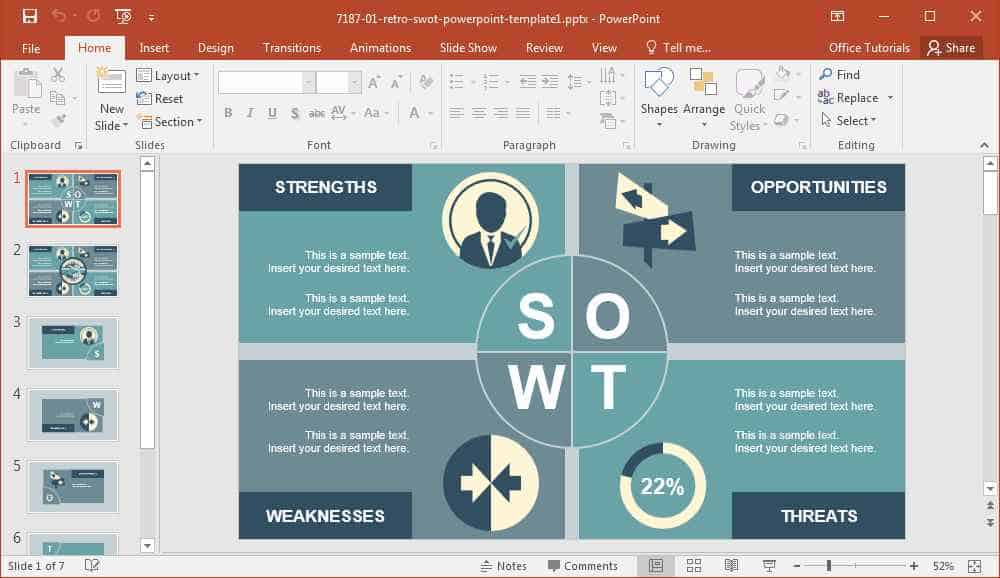 With the diagram templates at SlideModel, you can create the most basic to complex diagrams with ease, using fully-editable slide decks. To search for templates, you can use the search bar at the website or follow the categories via the top menu.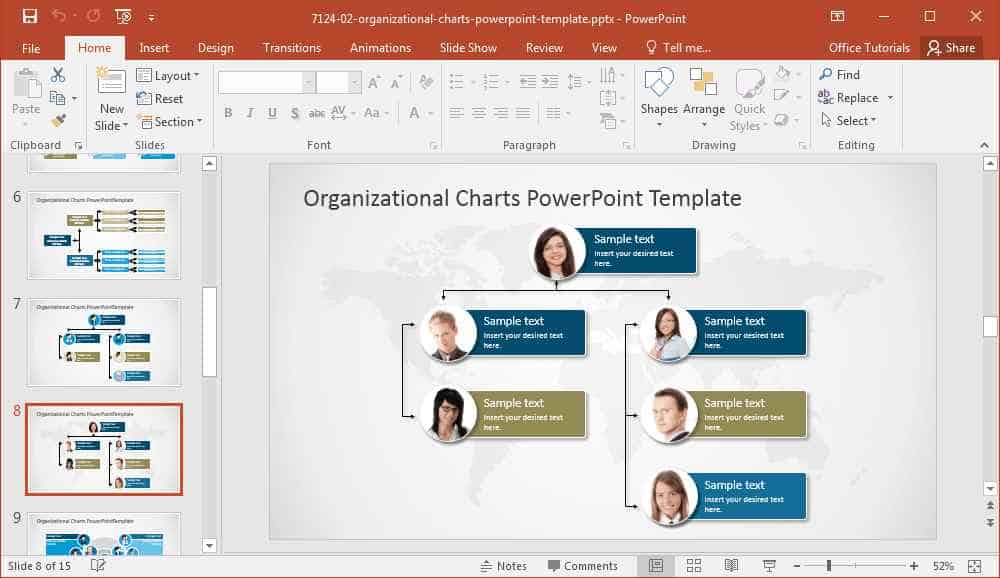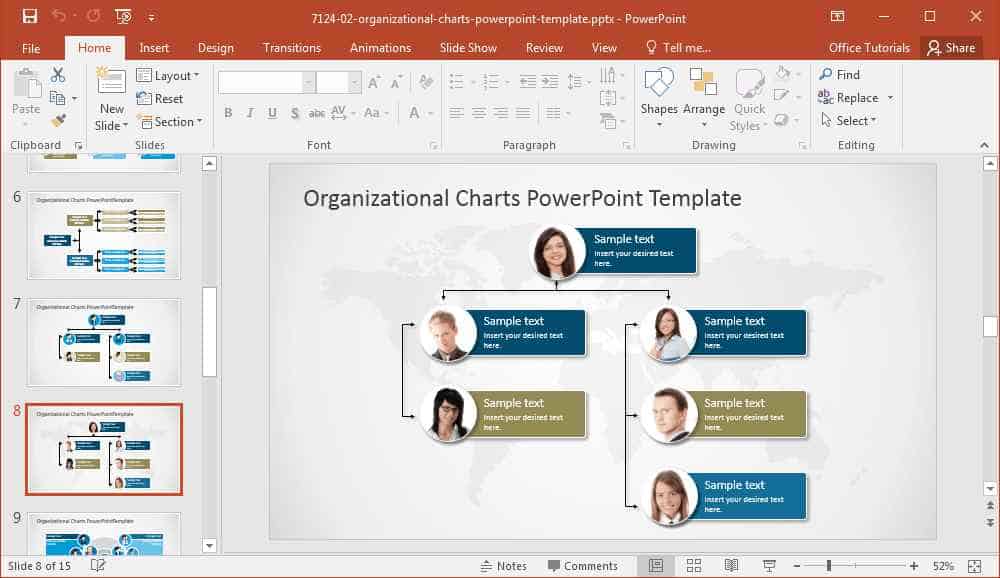 Infographic Templates with Modern Layouts
SlideModel has a vast archive of some very impressive modern design templates. Modern design presentation templates make use of solid colors and lightweight themes which are visually appealing and help presenters run slideshows without any hiccups.
There are a number of infographic templates with modern designs at SlideModel, which provide complete toolkits for making your infographics. Some of these templates give sample infographic objects, while others give comprehensive layouts that you can use for making infographics by simply adding text to them. Needless to say, these templates are 100% editable, with the utility to change colors, shapes and sizes of slide objects.
You can also download an all-in-one slide deck with 65 professionally designed business slides from SlideBundle. If you need to make presentations at work quite regularly, this might be the only bundle you may need.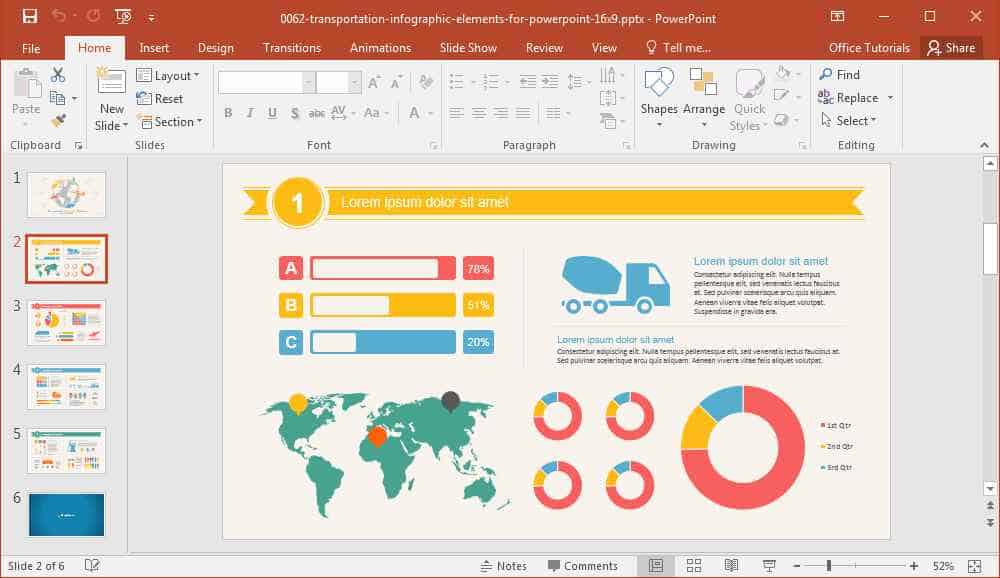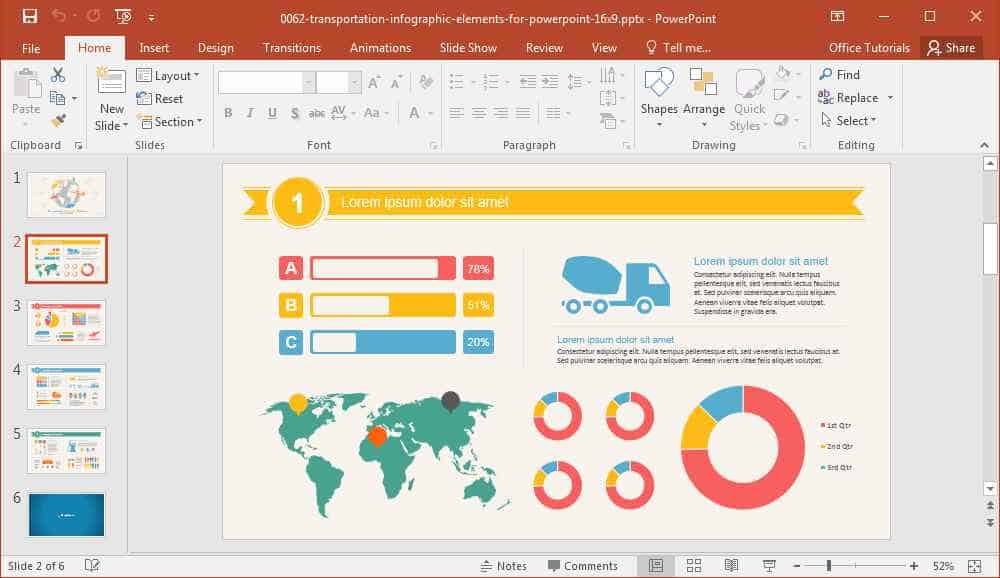 Scalable Dashboards, Tables & Chart Templates for PowerPoint
Tables and charts serve as an important method for showing data and trends in PowerPoint. SlideModel gives a wide range of editable templates with PowerPoint charts and tables. These high-quality charts and tables can be fully customized and like other SlideModel templates, you can even change their colors and rearrange content using drag and drop.
SlideModel provides the most elegant dashboard templates, which can be perfect for accommodating large chunks of data within small spaces on a single slide. This can help you efficiently present your trends and data side by side.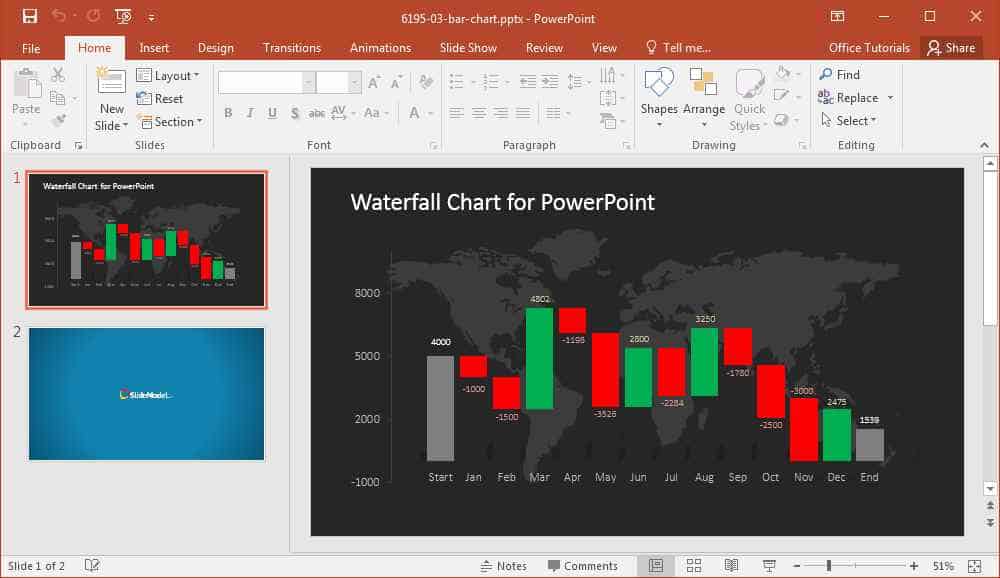 Maps with Editable Regions
When it comes to PowerPoint maps, many templates simply give a static image as a background with little or no customization features. This is where SlideModel is the exception!
Never have I seen PowerPoint maps as detailed as the ones available at SlideModel.
Interestingly, SlideModel provides individual templates with PowerPoint maps for different countries, continents and regions. Furthermore, you can extract states and provinces, highlight them or mark them individually from the main map. These map templates give fully customizable maps, which makes it possible to create presentations where you can highlight any part of a country or region using customization options like Drawing Tools.
Here is a look at the US Map PowerPoint Template which comes with editable states. You can not only separate any state of USA from the main map by using drag and drop but even resize the state to make it stand out or even recolor submaps according to need. Similar templates can be found for many other countries and the World Map and Continent templates too are quite impressive.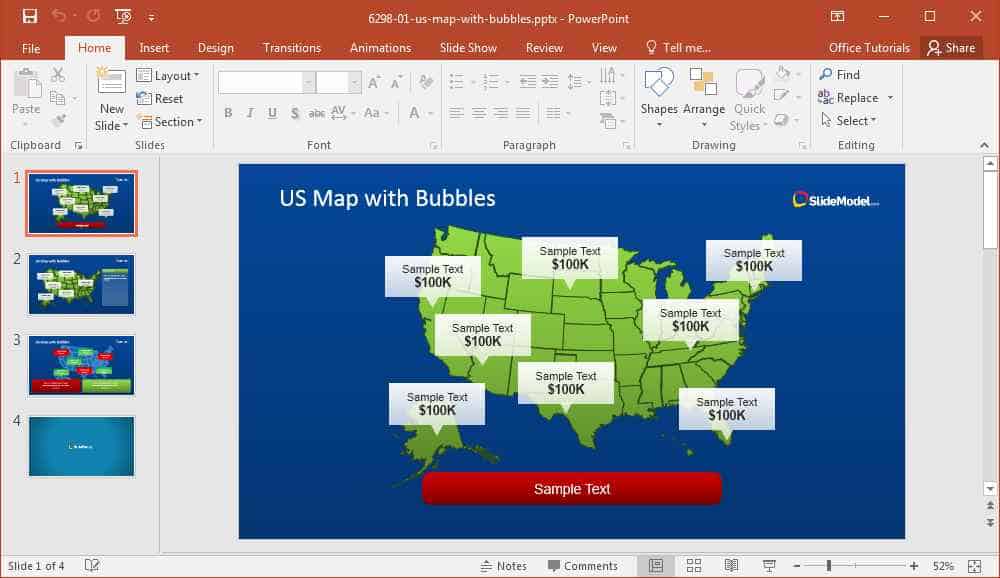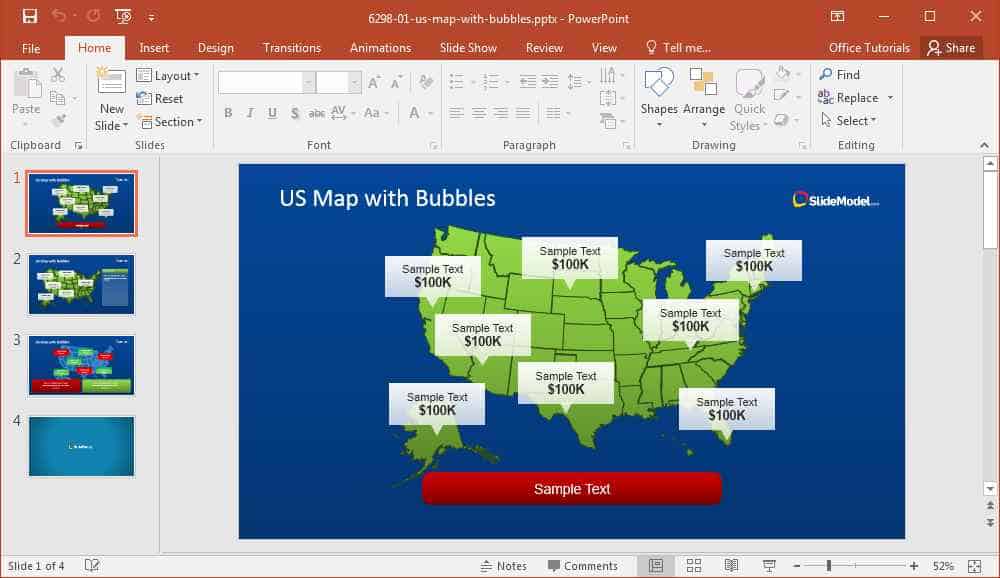 Subscribe to Get Access to Thousands of Premium PowerPoint Templates
SlideModel.com has an affordable subscription based model where you  can get access to more than 10,000 premium quality PowerPoint templates from their catalog with unlimited downloads. These templates can help you create the most amazing slide decks within minutes and the slide designs have been crafted by expert professionals who have extensive experience in making presentation decks that can be used to meet the needs of the most demanding presentations.
Whether you need to make a presentation to impress potential investors, your boss or want to make a presentation that can help get instant sales, SlideModel.com can provide you with a template that's just right for you.