In general PDF is a document format that has a lot of advantages, which is why it is so widely used to store and distribute documents. Its main benefit is the fact that PDF documents can be viewed on any device or platform, and will always look exactly the same without any of the formatting or layout issues that are often present in other document formats.
While it is easy to find PDF readers that you can use to view PDF documents, the same doesn't hold true if you want to edit them. The fact of the matter is that good PDF editors are a scarcity, and many of the options that you come across will likely be expensive and complicated, or free but with limited features.
Assuming you want a PDF editor that is somewhere in between all those options – try Movavi PDF Editor . Although relatively new it has grown steadily in popularity due to the fact that it stands apart from other PDF editors and provides a very different experience.
Simple and Straightforward User Interface
One of the main areas in which Movavi PDF Editor sets itself apart is its user interface that is simple and clean. It has a tab-based structure that makes it slightly resemble a browser, and will let you switch between documents quickly when you're editing them.
When a PDF document is being viewed a page navigation will appear that lists all the pages and allows you to quickly browse through the contents of the PDF or right-click to access options to edit the pages. All the other features in Movavi PDF Editor can be accessed easily as well, and are located in plain sight so you don't have to go digging for them.
Due to its simple and straightforward approach, you won't need prior experience to take advantage of the features that Movavi PDF Editor has to offer. In fact even if it is your first time editing PDF documents you should be able to quickly familiarize yourself with its features and apply them to make the changes you require.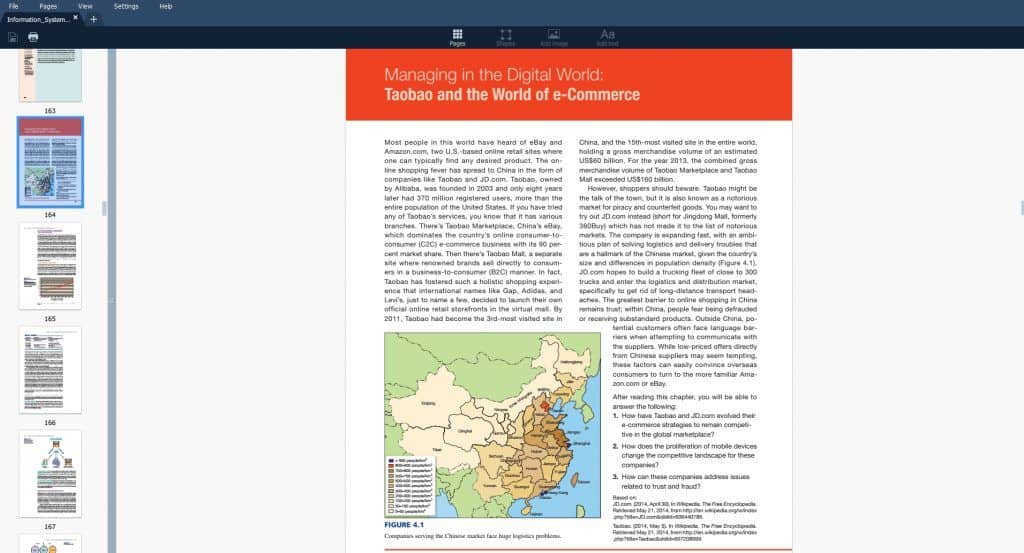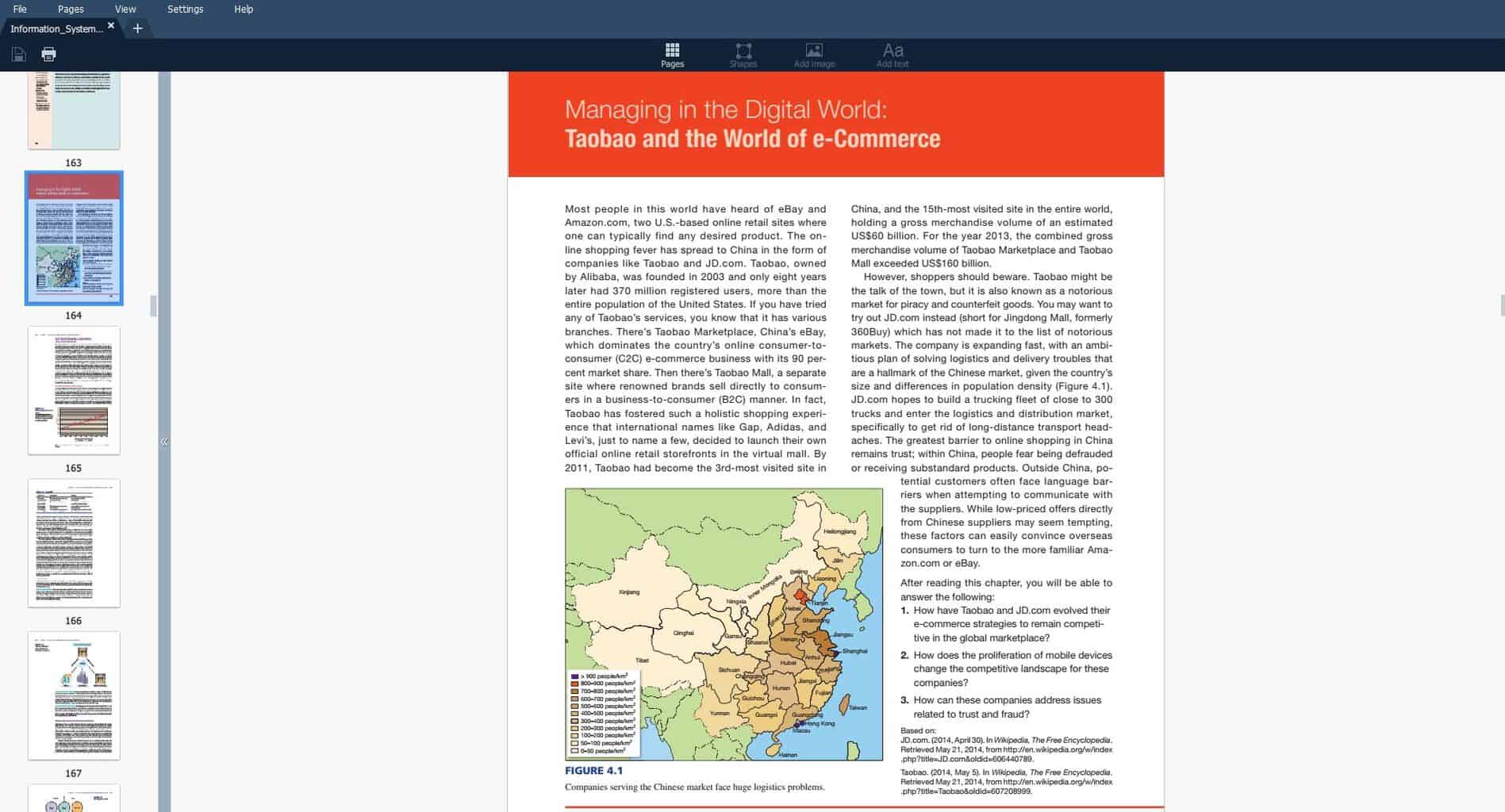 Essential Features
In contrast to some PDF editors that are loaded with features that you will probably never use, Movavi PDF Editor is focused on providing the most essential features that are necessary to alter PDF documents. As such you will be able to:
Open up any standard PDF documents as well as images in JPG or PNG format.

Add, delete and rearrange the order of pages in PDF documents.

Extract specific pages from a PDF document and save it as a separate PDF file.

Merge two or more PDF documents together.

Insert JPG or PNG images into existing PDF documents and adjust their position and size.

Save pages from PDF documents as JPG or PNG images, or save JPG and PNG images as PDF documents.
While those features may seem thin, you'll be surprised how versatile they truly are. Not only will you be able to effectively manage your PDF documents using Movavi PDF Editor, but you could export content from AutoCAD, Word, Excel, or other software as PDF files and merge them to your documents. Additionally because you can add images to PDFs you'll be able to insert signatures, stamps, charts, or other graphics.
Keep in mind Movavi PDF Editor is still relatively new and features are being added to it constantly. Already it is a useful tool if you need to alter and manage your PDF documents, and in the future its capabilities are only likely to improve further as additional features are incorporated to it.