How to Completely Optimizing Google My Business (GMB)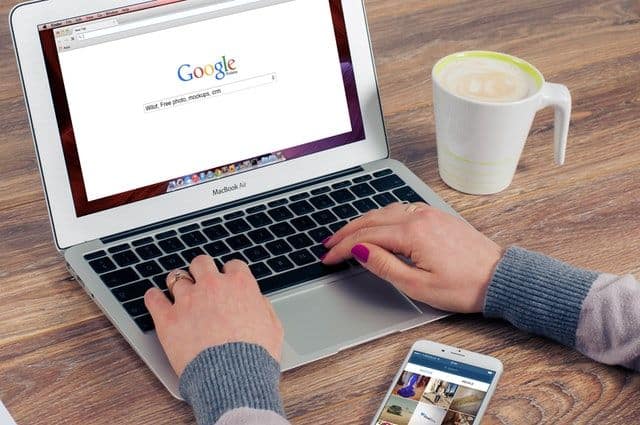 Google My Business is a free application that enables businesses and organizations to manage information to share with the online world. All information ranging from location, maps, and any relevant story can be accessed by all who are interested. The application creates a link for businesses/organization to interact with their online visitors either through web application forms or newsletter sign-ups.
Google is among the greatest search engines utilized by internet users to get information. Anyone looking forward to rank at the top in this search engine is better placed if they consider Google My Business Optimization.
It is no longer useful to stuff keywords on websites for a higher rank; clients will look at the information availed as well as links to websites and social profiles given at Google My Business. The application is user-friendly and optimizing it is even easier with the help of SEO optimization experts.
Benefits of Optimizing
Unlike common websites, Google My Business is a free application which opens equal opportunities to big and small businesses, organizations or companies. The following are reasons why optimizing it will be beneficial to a business.
It's Free to Use
This free to use application can give a business a golden opportunity to rank high on search engines. Users should invest in completing and optimizing the information as there is more to just having a listing. There is an opportunity of generating more revenue if a business gets to the top of the local listing results.
Getting an expert to help in optimizing the application is the little a company can do if gaining online exposure is a priority. The fact that the application is free is enough to propel companies to make use of it and benefit in the long-run.
Prospective Clients Can Easily Get the Physical Location
Clients can get the exact location and address on the map which is accessible from the application. The fact that the search engine highlights the local companies among the top searches gives an opportunity for local businesses to win clients. It is also easy for a local client to locate a business from the given map.
Display of Useful Information
Searchers can access the most important business updates from the application. Getting an SEO professional is an assurance that useful information about the company is always up-to-date. Information which includes directions, operating time, photos and a calling button are available to the application user.
Google is well aware that most people either use phones or tablets to access the application; thus the reason it has made it compatible with these gadgets. Keeping the GMB application optimized gives an opportunity of capturing the phones and tablets users too.
An Opportunity to Hang Out with Prospective Clients
At this era, technology has enabled easier communication channels, and GMB has not been left out. It is possible to hangout with a maximum of 15 clients on the application by just a click. The GMB dashboard has a hangout feature where clients pressing questions can be answered.
Personal websites have no feature where clients can engage in a one on one hangout with a business owner. An SEO expert is well informed in keeping the GMB up-to-date and can also train on the useful features that can improve customer care services.
Gain Customer Insight
It is possible to understand the client's needs with the use of analytical tools availed by the application. The application is user-friendly and customizing it to user standards is something that an SEO expert can do. Clients' status analysis can be presented in the form of a chart for easier comparison with the insights.
It is easier to use the application to monitor visitors' likes, comments and even the number of views. Optimizing the GMB application will open up a platform to interact with clients and understand their reactions towards the goods or services being offered. It is from the application that you can be able to see the client's needs and even get other business ideas and opportunities.
Get Information and Details Together
Unlike a normal website where information can vary as per the website, GMB has a centralized dashboard with easily accessible tools to use. Businesses take advantage of the free tools which are easier for prospective clients to use. Optimizing a GMB account is free to access to some clients who believe in the application.
Managing the online presence can't be any other way easier than it is with GMB. Ranking at the top of the local list is an easier way of getting to serve local clients who find it easier using the application and search for suppliers. Necessary online tools which include; AdWords, Google+, maps, insights, and search, are closely tied together by GMB.
Easier Access to Reviews
GMB has made it simpler for the application users to leave and view reviews. Whether a client's review is negative or positive, it impacts the business in a better way. It is a good thing to get to understand the client's view towards a certain good or product.
With a higher rating on the local listing, a business will be viewed more by prospective clients and possibilities of being rated are higher. The ratings are what other prospective clients rely on to decide between buying or not buying from the said company.
The reviews are what make a business know of its strengths and weaknesses. It is advisable to encourage clients to leave reviews either through email requests or links, as this is what attracts more clients.
Conclusion
GMB is the cheapest option of creating an online presence since it's free to use application. Investing a little in an SEO expert to optimize the GMB application will increase chances of being found on Google search engine. It is an added advantage that local businesses appear at the top of the listing when locally searched.
Businesses with a greater vision of monopolizing in their localities invest in optimizing the free application to rank high locally. Consumers have turned to search engines to look for goods and services in their localities as it is an easier way of getting to a genuine supplier. GMB optimization increases chances of getting hold of these clients and an increase in sales in the long-run.
Contact us to learn more about our search engine optimization and lead generation services to increase your business ranking on SERPs.