Akon 2018: Could Akon's New Crypto City Help African Nations?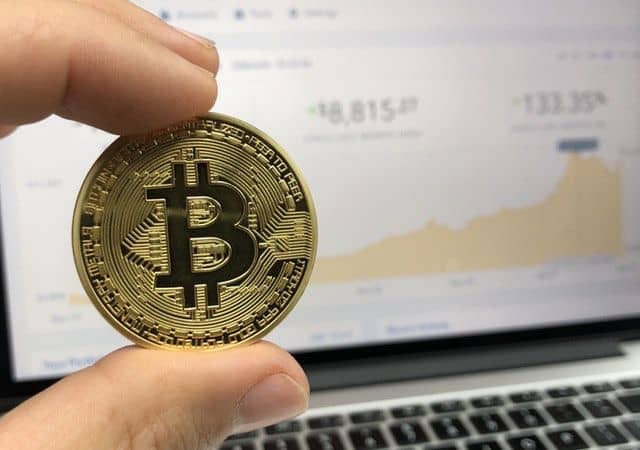 A new cutting-edge city is in the near future for Senegal, and it is going to be based 100 percent on its very own cryptocurrency. The man behind this vision is a businessman and popular musician Akon, whose entrepreneurial projects have shown a long-time commitment to advancing African nations. Now, he sees blockchain as the way to a brighter future for people in Africa.
AKON: WHAT TO KNOW
A man of many skills and trades, Akon is a prominent businessman, social entrepreneur, philanthropist, producer, and Grammy-nominated, multi-platinum selling artist. His most recent venture has been Akon Lighting Africa: a program that provides scaled solar power solutions throughout 18 countries in Africa. Now, Akon has just announced plans to launch a new initiative to improve conditions in Africa.
Although he was born in St. Louis, Missouri, Akon spent the majority of his life as a child in Senegal. In fact, Akon has been known to express that he considers Senegal his home. He is recognized as one of the most powerful voices across Africa and the Diaspora and named to the Forbes Celebrity 100 & 40 Most Powerful Celebrities in Africa lists. Eager to elevate the lives of the Senegalese people, Akon is focusing on the potential of blockchain and digital currencies to return security into the currency system, remove citizens' dependency on their governments, and bring power back to the people. That's why he founded AKoin, a new digital currency and the foundation of the AKoin Ecosystem.
AKOIN: THE DETAILS
The AKoin Ecosystem is described as "a unique global project that offers an abundance of digital and in-real-life platforms and experiences that create opportunity and inclusion for youth entrepreneurs by allowing consumers to buy, hold, and spend cryptocurrency right from their smartphone through a suite of blockchain-powered apps." It is intended to be an "exclusive suite of sustainability and growth-building crypto-based apps" that offer instant and ongoing opportunities for generating revenue to stimulate micro-exchanges and financial stability.
In other words, it appears to be a system of blockchain-based smartphone applications that enable people to trade the AKoin digital currency with ease.
But that is not all. Akon plans to create a new futuristic city in Senegal that will be completely based on the AKoin cryptocurrency; it will be called Akon Crypto City. The President of Senegal has gifted the rapper with two thousand acres of land precisely for this purpose. The to-be city is planned to be like a real-life Wakanda — a reference to the recent "Black Panther" movie, which features a highly advanced fictitious African nation.
Akon Crypto City is planned to be within a 5-minute drive of the new international airport as well as a short drive from Dakar, the capital city of Senegal, and it will be close to the coast.
Additionally, according to the AKoin website, the AKoin ecosystem has a custom Partner Accelerator program, which offers continuity and opportunity for brands to interact with new consumers based on a proven track record in 18+ countries; established relationships with public sector, NGOs and media; crypto-stability and blockchain-based transparency; and, a masterful negotiations team, comfortable and recognized at the highest levels of public complexity.
Why an entire city is needed to go along with the AKoin currency is unclear. However, it is possible that this is an effective way to micro-test a much grander idea: a future world that runs entirely on digital currencies based on blockchain technology. As Akon had explained, this will be "the first 100% crypto-based city with AKoin at the center of transactional life." If things go well with Akon Crypto City, who knows what may be next?
WHY AKOIN?
Generating youth entrepreneurship, economic stability, and growth across Africa and the world seem to be the primary drivers behind the AKoin Ecosystem. Barriers to entrepreneurship and brand entry into the continent have hampered sustained development. Many still face limited access to global innovation and opportunities. As AKoin's website describes, "Currency instability and inflation and a lack of banking services are at the heart of the African entrepreneur's dilemma. Challenges in trade and movement of money hamper growth and the need for access to high-quality education and revenue-generating opportunities is massive."
To this day, African governments continue to tightly control banking and access to the internet. Cryptocurrencies could be a means of achieving financial independence for the people and present revenue-generating opportunities — both in Africa and across the world. It is a means to evade the economic struggles burdening the continent.
Akon explained on a panel at Cannes Lions International Festival of Creativity: "I think that blockchain and crypto could be the saviour for Africa in many ways because it brings the power back to the people and brings the security back into the currency system. It also allows the people to utilize it in ways where they can advance themselves and not allow the government to do those things that are keeping them down."
Additionally, adoption of banking has been very minimal throughout Africa, which could be largely due to the fees charged for transactions. According to Tricia Martinez, CEO of zero-fee money app WALA, nearly 94% of transactions throughout the African continent continue to be cash-based. Martinez argues that we need a zero-fee system to achieve financial inclusion for all. It is possible that the shortcomings of Africa's banks have created gaps that blockchain can fill. According to Campbell in a CNN article, "The future is transactional. Blockchain will do for payments what the internet has done for information."
Through the "Akoin Ecosystem," people will be able to buy, hold and spend cryptocurrency directly from their smartphones. While Akon does not have the technical expertise to build out his vision himself, he is sure to find the right team to make it happen. As Akon expressed, "I come with the concepts and let the geeks figure it out." In the short future, Akon hopes to have the app "on every mobile phone" by December.
ADOPTION OF AKOIN
While governments may first oppose Akon Crypto City and the AKoin, some African governments are already taking steps to embrace blockchain technologies. Investment in cryptocurrency has been growing throughout Africa. According to data from CryptoCompare, South Africans and Nigerians are the highest ranked African nations with the largest volume of cryptocurrency transactions. Meanwhile, the land registry in Ghana is deploying cryptocurrency to fight fraud. Additionally, blockchain technology is being used in Kenya to increase the number of remittances, and in South Africa for identity verification.
FINAL THOUGHTS
How people will receive the AKoin is a question of its own. Some Africans have been wary after Ponzi schemes and unfortunate online investment ventures that resulted in a loss of savings. Regaining their trust will be a crucial obstacle that AKoin will need to overcome. If successful, it will set an interesting precedent for pathways forward for other nations.