Protect Your Online Identity with Hide All IP
Falling prey to internet scams can be quite catastrophic, particularly if the scammer just hijacked your identification and committed hideous internet offenses over the web.
In this situation, You can't even prove that it was the scammer who performed the crime.
One of the best ways to avoid online theft, a scam is to get a good VPN like hiding All IP. This VPN service will allow you to use the web without getting hacked.
You will be able to surf the web anonymously and in a protected way. Your identity will be kept and your personal data will be kept away from unauthorized use.
No one will be able to hack into your personal data or steal your identity and monitor what web pages you visit online.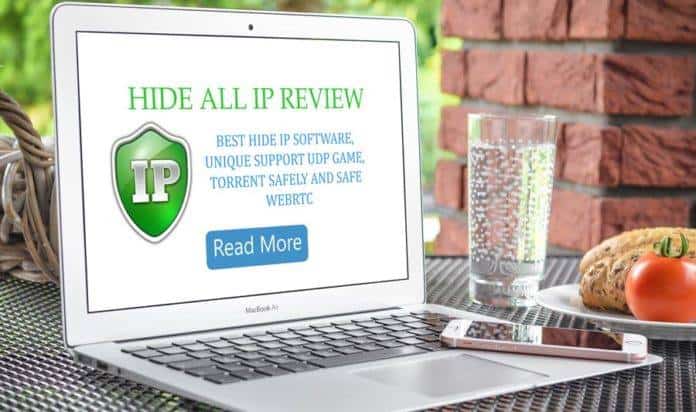 Another benefit of using a good VPN is that you will be able to browse restricted web content easily, bypass all the malware, viruses, and government censorships using it. Apart from this NordVPN is currently offering 7 day free trial of NordVPN. Feel free to check out.
You might be having some second thoughts on it so we have listed all questions you have regarding this VPN and whether you should buy this VPN or not.
Is Hide All IP the best VPN available on the web?
There are quite a few VPN providers available, but only a handful of them can be trusted. If you are searching for a trusted VPN provider then Hide ALL IP VPN should be your choice. Allow us to explore the most crucial aspects of this VPN in our Hide All IP review.
Why should one use Hide All IP VPN?
They are honest and reliable, providing their customers with top-notch service, transparency, and encryption for a great price. Our Hide All IP review will examine the details of their VPN, whether you should purchase it, and answer your questions regarding this VPN.
Best Features of Hide All IP VPN
Hide All IP has an elite range of features.
Dynamic IP Address
When you click on connect a random IP will be assigned to your network from different geolocation. Any hacker/scammer trying to get into your system will solely see the IP displayed by Hide All IP VPN.
Change your Location
Hide All IP offers different locations IP. As their data centers are spread across the world you will be able to choose IP based on Location. With the help of this facility, you will be able to browse restricted content.
Remote DNS Lookups
This technology prevents tracing of your DNS and Your DNS will stay away from leaking onto the web.
Access TV Internet
Access all major TV providers like Hulu, BBC, Netflix easily.
All Apps & Games Supported
This VPN supports all web browsers, messaging applications, instant video players, games, and a lot more.
No Logs Policy
This feature is provided by very few VPN's and it is a very important feature. Basically, this will avoid any VPN from using your data.
Torrent Support
If you're one of the torrent lovers, we suggest a VPN right away. This VPN prevents the leaking of your IP to torrent networks.
Portable
Hide All IP is totally portable. You can even install it on CD, USB drive, or simply on your desktop.
Pricing
For buying this ultimate VPN, you will need to make a reasonable payment of just $29 to opt for the constant services from Hide All IP VPN for a full year.
After you have completed the payment procedure, you will receive a key to begin the tool. To examine the services first before purchasing, you can download the tool and use it for free for 3 days.
Conclusion
Well, we analyzed this VPN thoroughly and find out it is one of the best VPN available in the market. If you're one of the few who takes your privacy very seriously.
If you want to stay anonymous then look no more.