A Comprehensive Review on Hosting24.com Web Hosting Services.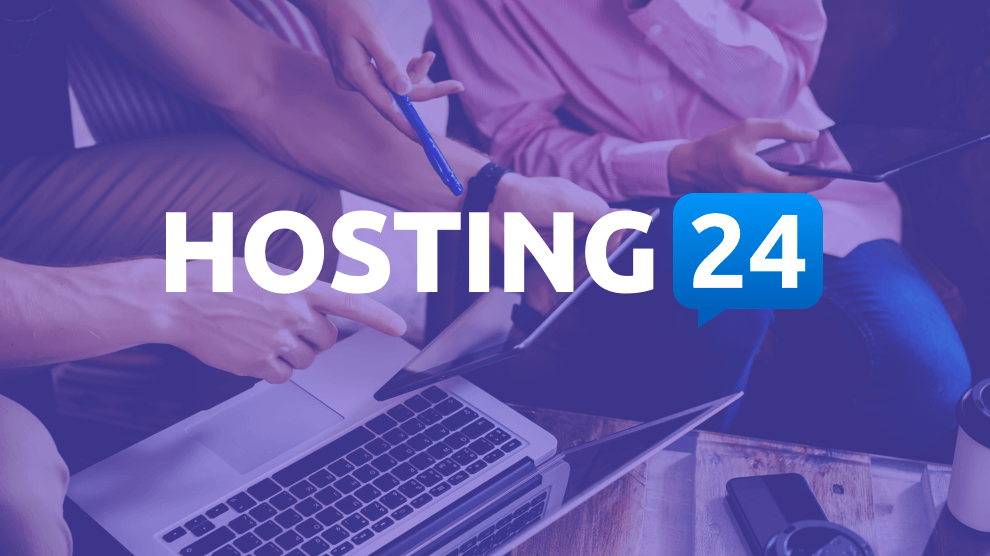 Our minds go cranky whenever we ponder upon the question – Which is the best web hosting provider for your website?
Well, there are a couple of factors you need to focus on to choose the best web hosting for your website. There are numerous hosting companies on the internet which are promising the reliability and security.
But the web hosting can turn your internet business into a nightmare if you have chosen the wrong hosting company. Choosing the right web host is not an easy task. It's one of the age-old dilemmas in webmaster communities.
The three most important factors you need to consider while choosing the web host are security, speed, and support. There is just a handful of hosting companies which are good at all three of them.
Hosting 24 is one of the few webs hosting companies which is offering the best services at an affordable price. You'll also get a free domian when you sign up for hosting account at Hosting 24. You can register your favorite domain name with their awesome domain checker tool. We're surprised to see their solid features and spellbound by their customer-centric support. Here's the comprehensive review of Hosting 24 and examine if it has got everything to be named as the best web hosting company.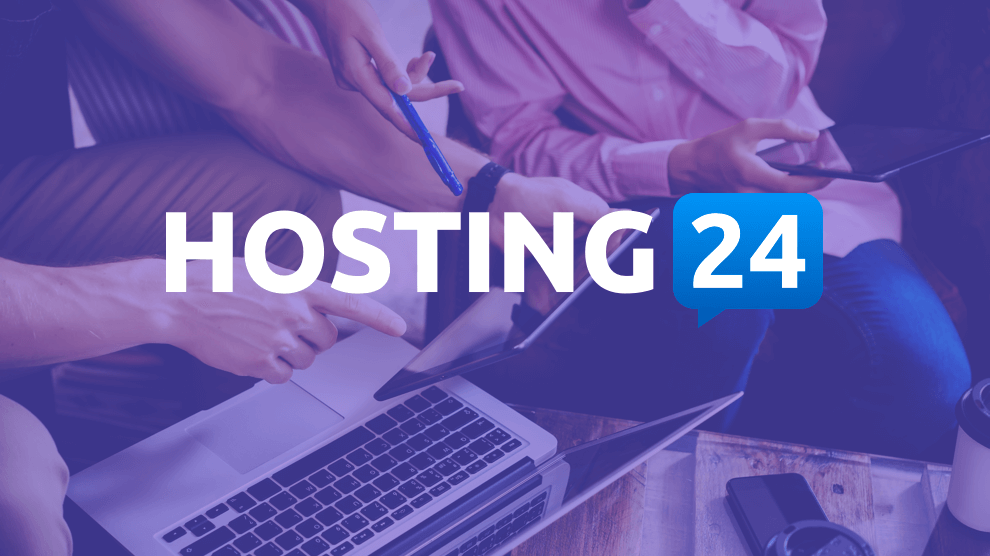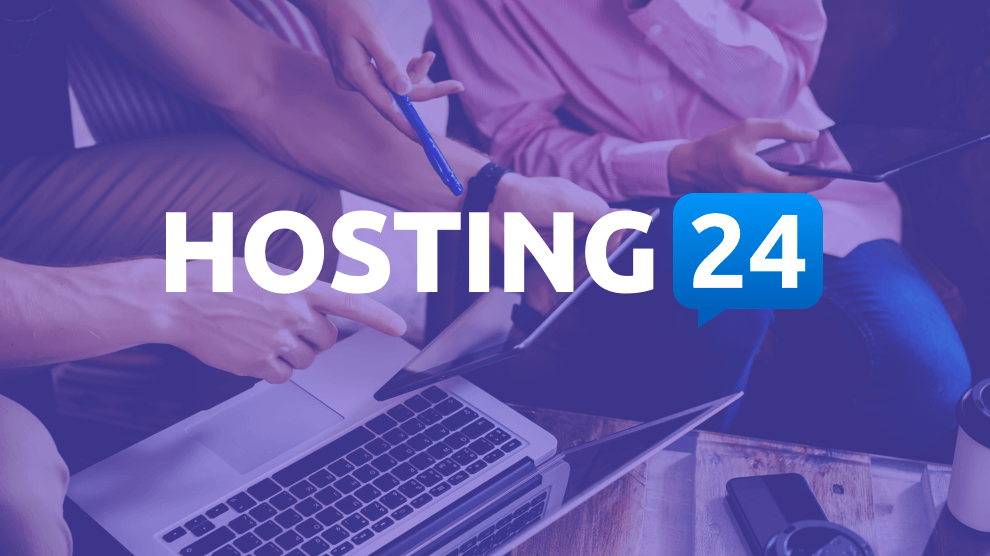 Hosting 24 has been in the hosting industry for more than 10 years. Though it is not popular as so-called "best hosts", it has been offering relatively stable services to their loyal customers. It's based in Cyprus and offers VPS hosting and Shared hosting at comparatively lower prices. They are providing the premium web hosting services to almost 30 million customers in nearly 180 countries. Now, it is a part of Hostinger family.
Shared Hosting at Hosting 24 is basically categorized into two plans.
Gold plans and silver plans.
The gold plan offers unlimited bandwidth and space.
Silver plans can just host a single domain whereas you can add domains to Gold plan.
Now they have changed the names of Silver Plan to Single Web Hosting and Gold Plan to Premium Web Hosting.
In Single Web Hosting package you get 100 GB bandwidth and 10 GB disk space which is fairly sufficient for a starter website. You'll also get a MySQL database which helps you to install WordPress on your domain. Like most of the hosts, Hosting 24 also offers a free domain when you sign up for their hosting. Hosting 24 is offering Reseller Web Hosting at the cheapest price when compared to the competitors. You'll get the WHM and cPanel powered reseller hosting for just $35.99 per month which is cool. It has got the coolest cPanel hosting which is beginner friendly and sophisticated at the same time.
Customer Support
Unlike many hosting companies, Hosting 24 takes no time to connect you to their chat support. Their support executives are very good at understanding the problem and offer the right detailed solutions. They do not provide the telephone support at the moment which is little disappointing. But, their chat support is excellent. They also use their Facebook page as a customer support channel and they are responding to the concerns pretty quickly.
Newbie-friendly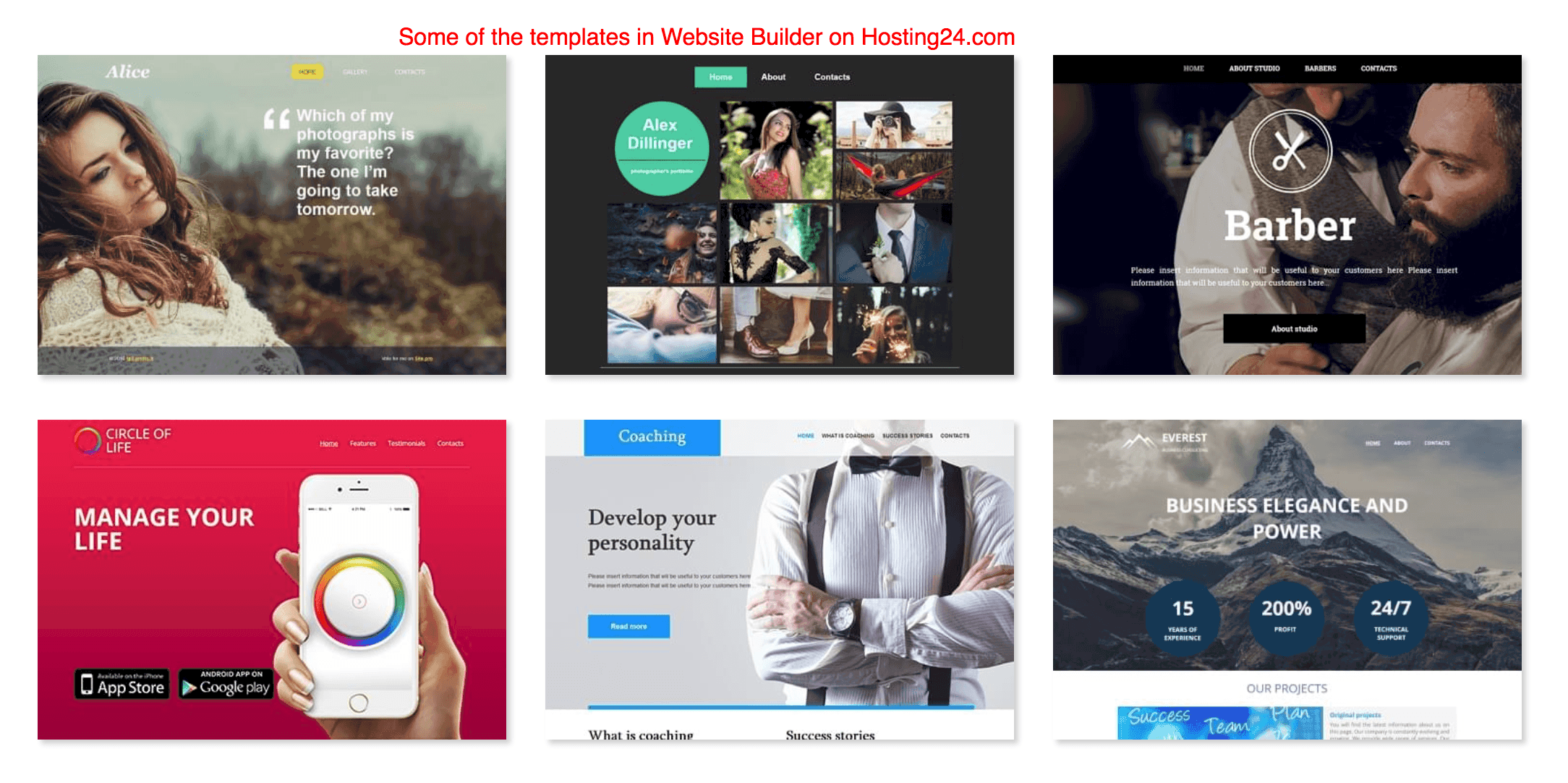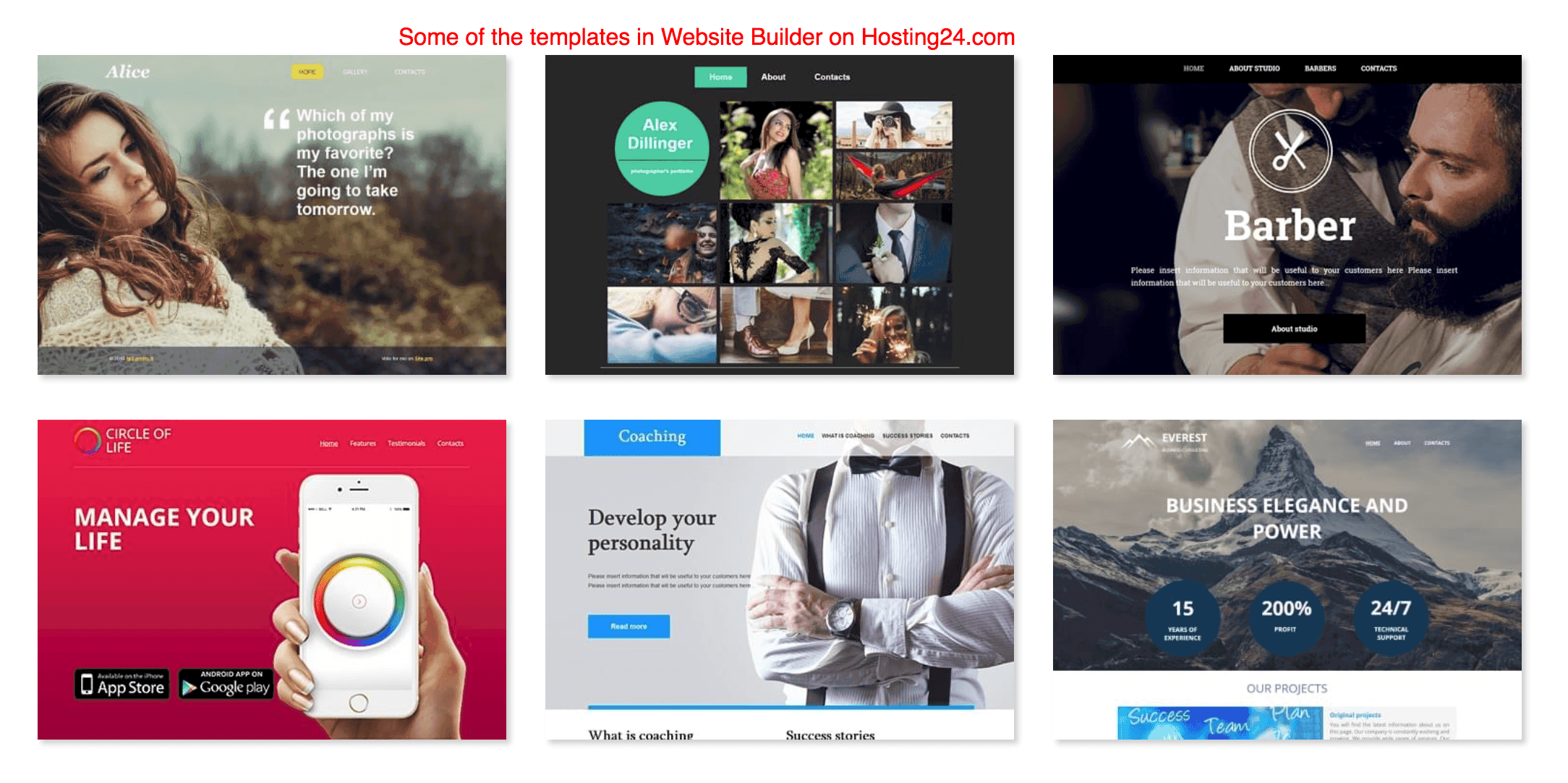 Most of the web hosting interfaces are not beginner friendly. Users tend to get confused and overwhelmed when they look at those messy cPanels. Hosting 24 has chosen a simple and minimalistic interface which is helpful for the newbies. You can build the beautiful websites in minutes without any programming knowledge with the help of their website builder tool. Website Builder tool at Hosting 24 has got tons of templates which help you to create responsive and search engine optimized websites without any hassles. You can install CMSs like WordPress and Joomla with one click.


Excellent Uptime
Don't be misled by their modest customer base. Hosting 24 is providing one of the best uptime in the industry. They claim 99.9% uptime which is excellent. Their uptime and customer support must be the primary reasons for the loyal fanbase over the years. You can also choose the server locations if you sign up for Hosting 24 VPS hosting. Majority of their servers are located in North America and Europe.
Pricing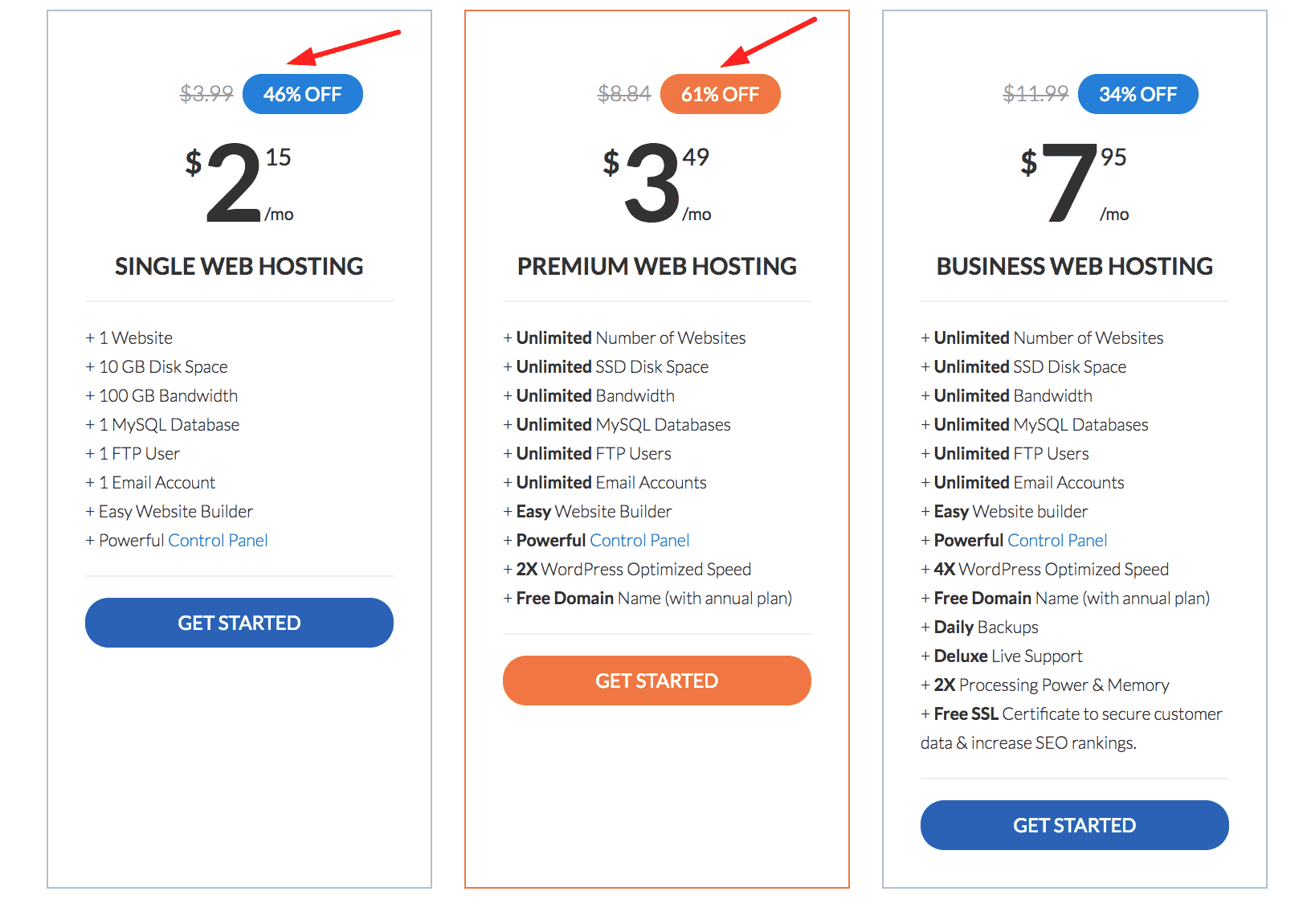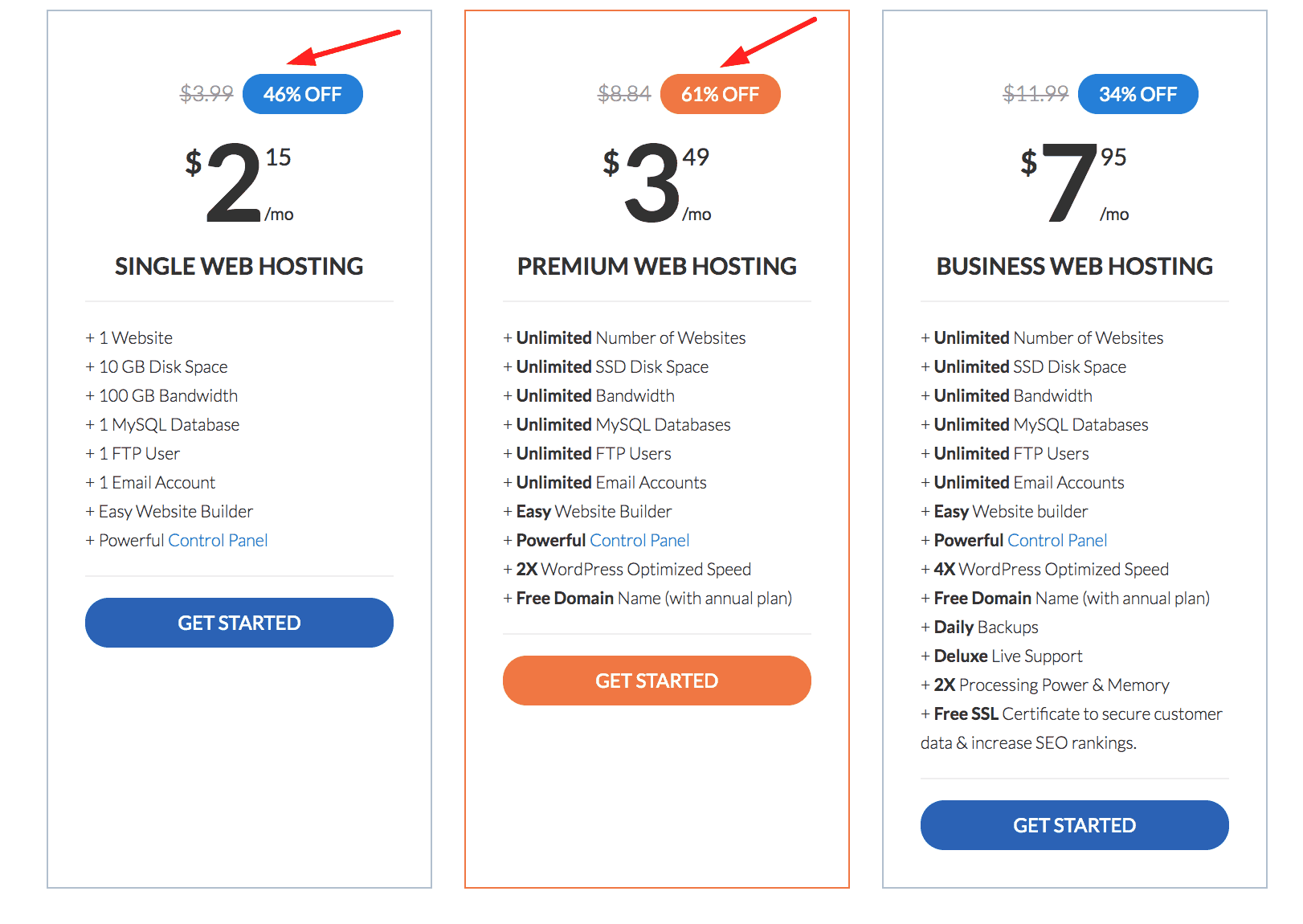 You need not break your bank to get the best hosting for your website. Of course, there are many web hosts which are providing the hosting services at an affordable price.
But still Hosting 24 manages to offer the best service at a much cheaper price. The starting hosting package at Hosting 24 costs you $4 per month. Their business hosting plan costs you $8 per month. There is a 30-day money back guarantee if you are not satisfied with their web hosting.
Overall their prices seem to be fair and encouraging for the beginner webmasters. They accept payments from Credit Cards, PayPal and Cryptocurrentcy like Bitcoin, Ehereum, LiteCoin, Dash etc. The payment process is incredibly simple and you'll get your hosting account in a minute or two.
Hosting 24 runs the flamboyant promotional sales on their Facebook page. You'll strike the gold mine deal if you follow their Facebook page.
They offer the first-month web hosting for just 1 cent. If you are lucky you may find a deal which offers 50% off for the first year! By the way, you can get the Silver Plan for $2 per month if you sign up now. They are also trustworthy when it comes to a 30-day money back guarantee.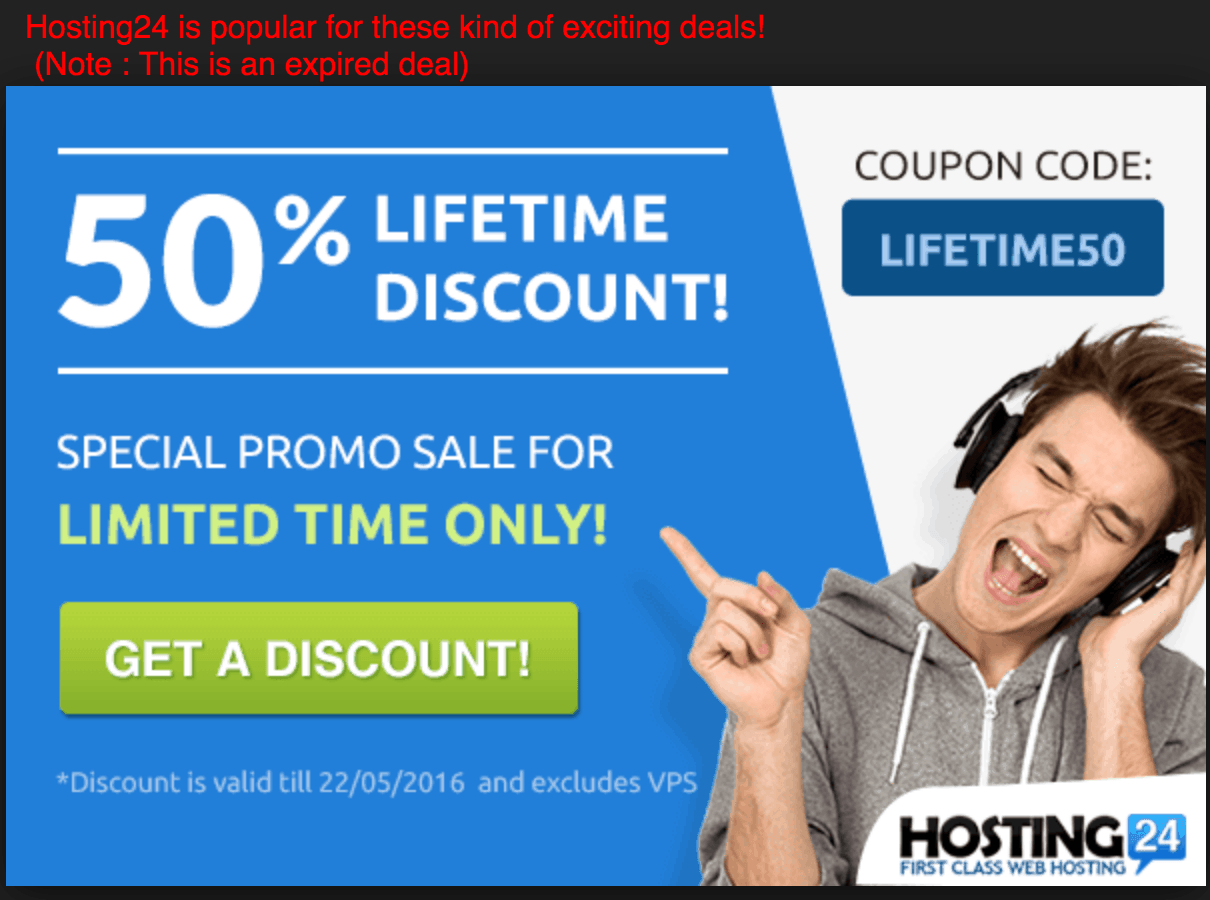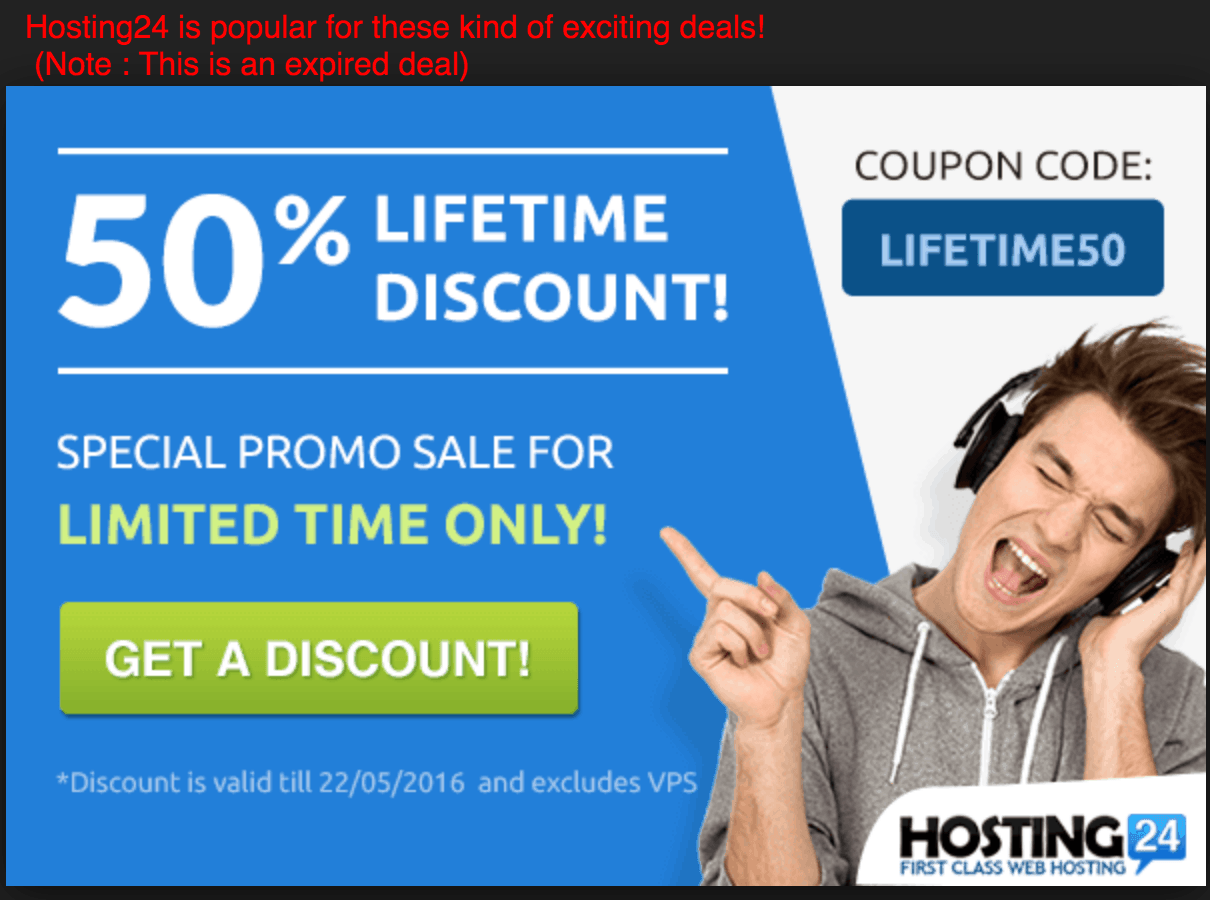 Security
Security is one of the most important factors you need to check in your web hosting provider as we mentioned above. Hosting 24 provides the solid security with DDOS protection from CloudFlare.
Antivirus scanner from ClamAV always ensures that your site is virus free. You can rest assured and need not worry about any data loss. Hosting 24 backups your website data every week and it is free. There are very few hosts who provide the weekly backups for free on the market today. Overall we can say Hosting 24 has put the special attention on the security aspect of their service. Hosting 24 also offers free website transfer service which is now being offered by many of the hosts in the market.
What are cons of Hosting 24 web hosting?
No Telephone Support
Thought Hosting 24 provides one of the best 24/7 chat supports in the market today, they are still lagging behind because of no telephone support. Telephone support is the best way to offer instant support to the customers. Chat tickets usually take 1 or 2 hours to get the solutions. Telephone support can really raise the bar and makes the Hosting 24 more customer-centric than ever.
Backups
Hosting 24 offers weekly backups for all its customers. But they offer daily backups for only the Business Plan customers. Many customers are disappointed as Hosting 24 resists to backup if the data is larger than 2 GigaByte. We think they must increase data limit and start offering daily backups for all the plans. At the moment, it is recommended to have your own backup plan instead of relying on weekly backups.
Unnoticed site removal
Few customers reported that their site is removed from the servers without any notice. Though this has happened to just a few customers it is not considered as a reliable service if this repeats again in the future.
The Verdict
After thoroughly examining all the features offered by Hosting 24, we would love to recommend it to anyone who is searching for the reliable web hosting solution. It has excelled in security, speed, and support. It is even affordable when compared to its competitors.
However, it is not a perfect web hosting company. There is lots of scope for improvement especially in the areas of backups and customer support. Each and every hosting company in the market has got their own pros and cons. Hosting 24 is one of the companies which is striving hard to improve their service consistently. But only few can strike the perfect balance and Hosting 24 is definitely one of them.
Go for it especially if you are a beginner. You'll fall in love with their interface and website builder. Look out for the deals on their Facebook page.
You may find a lifetime deal if you are lucky. If you are already hosting your website somewhere, don't worry as Hosting 24 help you to transfer your website for free.
In a nutshell, whether you are looking to host your blog or a fat e-commerce store, Hosting 24 is an excellent choice which can surely reach your expectations.
We hope this review helped you to get an idea about the Hosting 24 web hosting services. If you have any more questions don't hesitate to post in the comments. Try to connect the chat support of Hosting 24, they may assist you in a better way to choose the suitable hosting plan for your website.