Which Are The Best Android VPN Apps?

How often have you given your security on the internet a serious thought?
How much time and money are you willing to spend to keep your devices and your personal information secure from security breaches and an infinite number of threats that just keep multiplying on the World Wide Web?
There is a common misconception going around that you need a good amount of money if you want to keep your privacy on an acceptable level, but this truly isn't the case anymore. Virtual private networks (VPN) are still the best that you can get to safeguard your devices, and there are some providers, who actually offer their services at quite an affordable rate. However, it's important to realize that you should protect all of your devices, which includes phones, tablets, and even game consoles.
We will keep our attention on the best Android VPN apps that money can buy, as well as on what they have to offer to their users and how they improve your safety on different levels.
1. Express VPN


In the last couple of years, Express VPN has made its way through the sea of companies of the same niche and can now be found on practically any "best of VPN" list on the internet. The fact they very much care about their customers and are constantly working on improving their VPN performance is what made their name and their excellent reputation.
Most of the top VPN apps are quite expensive while the free ones have more ads than the number of web pages you visit.
Before making a choice you should ready carefully the VPN Reviews performed by Anonymster as they carefully review each VPN provider available on the market.
Once you've picked out this VPN provider for your Android device, in their standard package you'll get 256-bit encryption paired up with SSL-secured network, which is a very solid combination for the protection from intruders. You can tell a lot from the number of servers a company has, and Express VPN has them in 70+ countries all over the world, which insures you to have a great and uninterrupted internet connection whenever you're using a VPN. An enticing detail to mention is that you get both unlimited bandwidth and speed when you pay for their services, and the average speed is 7mbps, which is not too shabby at all. One other important note to give is that Express VPN doesn't keep logs of your activities, which should be one of your criteria for finding a suitable VPN for yourself.
2. VYPR VPN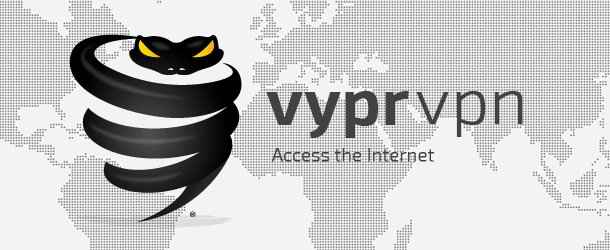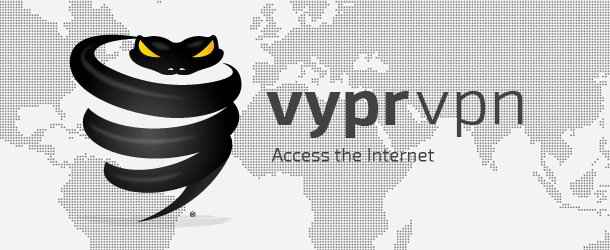 Coming as a close second, VYPR is a provider that won't disappoint with what it has to offer to its users. Just like Express VPN, VYPR boasts with highly secure 256-bit encryption, which is one of the best any provider can offer. Also, they have at their disposal a significant number of servers – more than 700.
What your VPN should do best is mask your IP address, so that your location is never compromised. The more IP addresses VPN has to offer, the better, and VYPR has an enviable 200,000 IPs. Among their satisfied customers is Reddit, which tells a lot about the quality of their service.
3. Pure VPN


This is a company that hasn't been around as long as the first two, but what they lack in experience they counteract with competence and great customer service support. Unlike many other providers, with Pure VPN you can get a dedicated IP address to protect you, meaning that you're the only person allowed to use a particular IP. With over 400 servers worldwide and very good purevpn review, this provider is with good reason making a reputation for itself, both with PC and Android users. Also, you'll have about 80,000 IP addresses to keep your location safe at all times and many more useful features for a fee that isn't too hard to swallow.
4. Fast Secure VPN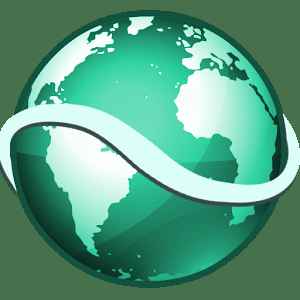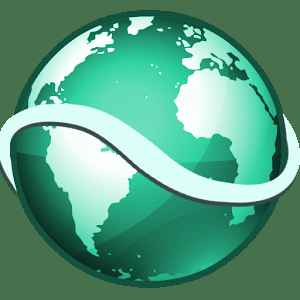 We're getting into the realm of VPNs that maybe aren't as colorful and full of features, though they still do their job very much on point. If you are interested in using your VPN to get around different restrictions that disable you from reaching desired content on certain websites (Spotify, Netflix, Hulu just to name a few), then Fast Secure VPN is a good choice for solving your problems. Truth be told, with an interface that's a bit outdated and other features that could definitely be better, this VPN provider would probably be your best choice exclusively for dodging geo-blocking.
5. F-Secure Freedome VPN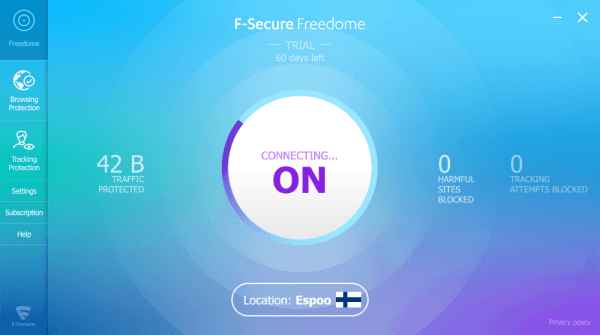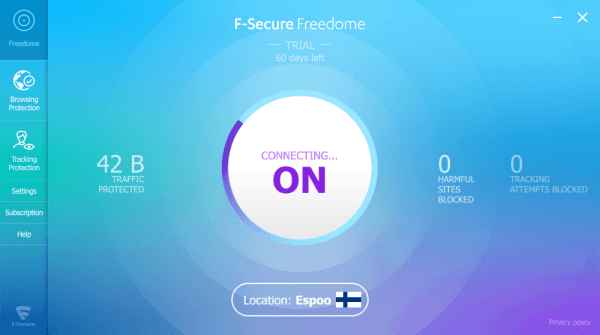 Even though it's last on our list, this company doesn't fall behind all others with its service quality. One of F-Secure VPN strong suits is its interface, which was carefully made to be intuitive and comprehensible even to VPN novices. You can also know about psiphon 3 on the link. A special shout out goes to the fact they have an antivirus program coming with their VPN, which is a winning combination to keep your security on a high level against malware and prying eyes. Android app is just as good as its PC predecessor, and it got some very positive reviews from users all over the world. – By Adam Ferraresi.

Adam loves his job in web development and it shows from his articulate and informing articles published on wefollowtech.com. He lives in Dallas, loves his job, his friends and all the food in the world. Adam is 23, but still loves to play basketball like when he was 16.