Top 7 iOS Emulators[Working] for Windows 2018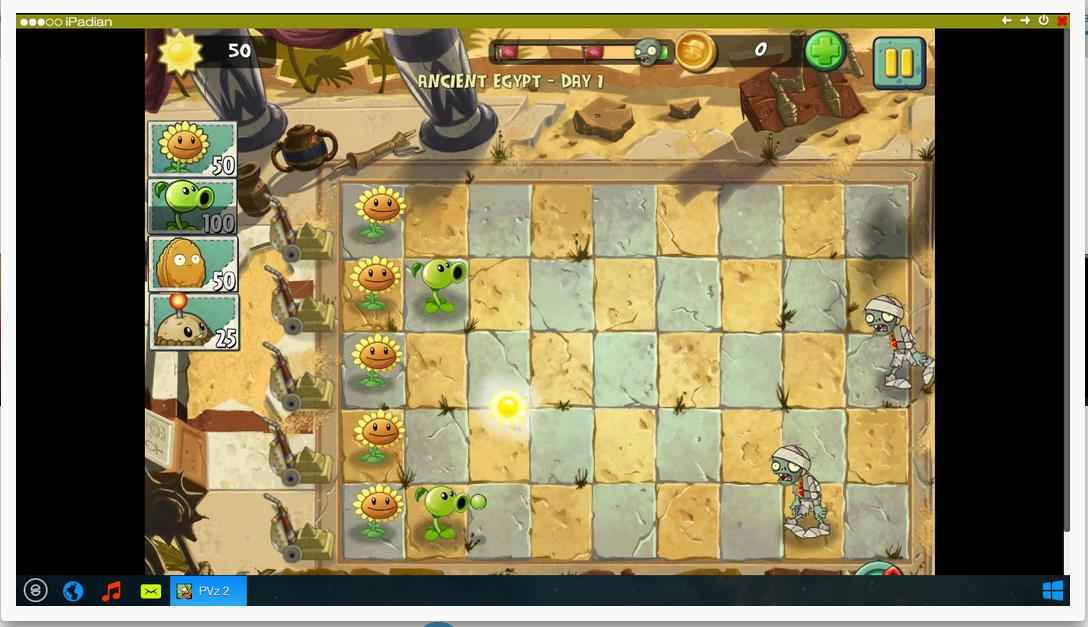 iOS devices are known for their design and quality of apps they have.
But it is indeed a great deal to own an iPhone.
Is not it?
Actually not for everybody but not for all.
If you want to play ios apps then you need to have a ios device.
But what if you don't own a one.
Well in that case ios/iphone emulators is the best thing you can go for.
Many of you might not be knowing what an emulator is?
If I say in simple words then it will help you to play ios apps on your pc.
It emulates the environment of ios software and lets you run ios apps on pc.
Earlier I have discussed about best android emulator like droid4x and bluestacks. Now in this article I will introduce you with the best iOS emulators and simulators for the window 7/8/8.1. I will go into this topic later first I will tell you more about what an emulator is?
An emulator for iOS is a software which enables your pc to act like other device. It is not done actually but it simulates all the things present in an ios device. Therefore it act like a virtual machine. Ios emulator does all things which an ios device is capable of. In general emulator can run only one os but you can make emulators to support multiple os. Emulators are heavily used while testing the developed apps or software.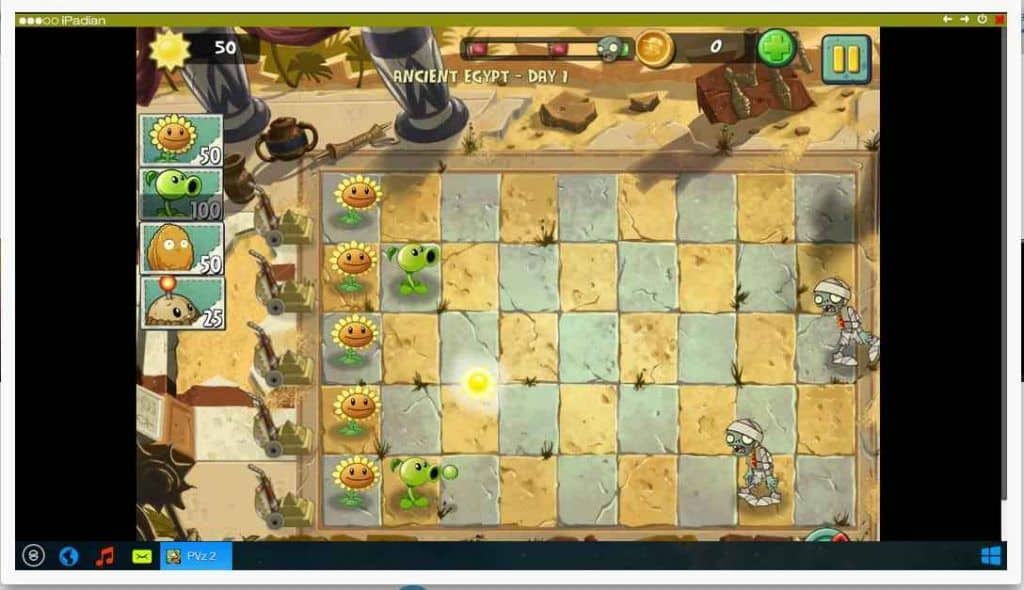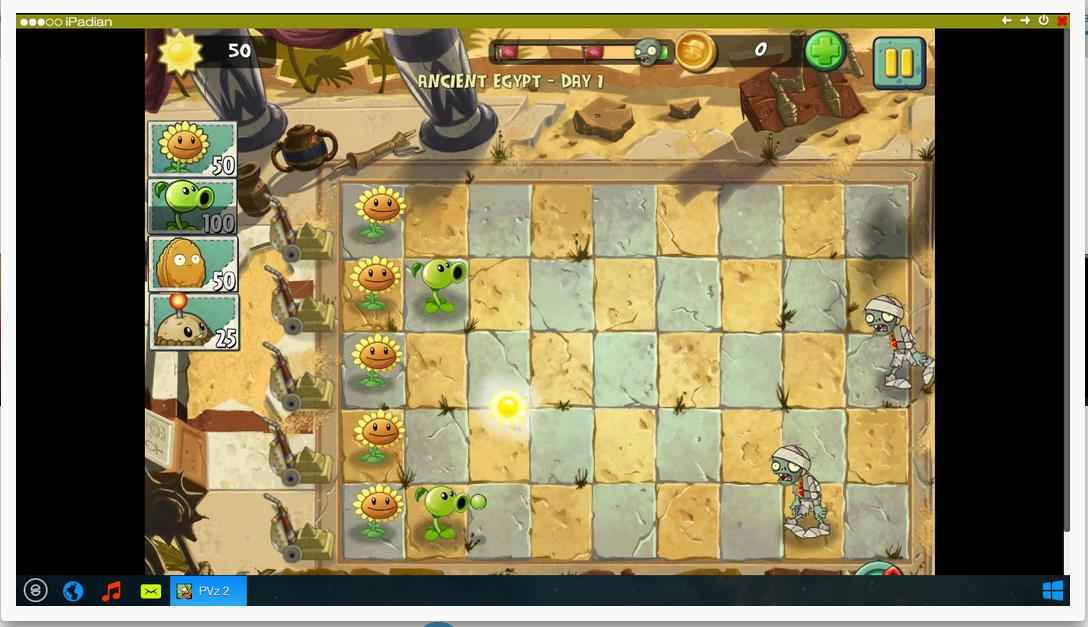 What is iOS emulator?
A software which helps windows operating system to run ios/iphone/ipad apps(all) in your laptop/pc etc. you can use all the apps from ios store even can use more too. A good emulator is powerful enough to run the apps smoothly without any glitch. Other application of emulators is in testing in app development.
Check solution for iphone alarm clock not working
Uses of iOS simulator
Emulator are mainly designed to play apps and games. But with the help of these emulators like ios emulator you can also do much more things. Some of them are
Testing of apps. Ios apps can be tested during the development process.
Some simulation software also provide you the facility of selecting the device you want to emulate.

You can run your app on various devices although you don't own a single one

.
If something goes wrong in testing with you app then you can always find out. You can again code and test your app.
Ios emulator provides many tool under developer. These tools comes only in simulators.
Advantages of using an emulator
for the developers emulator are the must have things. Emulators provides many advantages to developers. Like the below ones.
Almost all emulator comes as a free software. You can select the SDK you need.
Thus with the help of simulators you can see how your apps runs on various devices.
Installation of emulators is quite easy. Even a newbie in tech field can install and run it.
Simulator for os provides high coding efficiency.
What is the Differences between an Emulator and a Simulator?
In today's world both the terms are used as a synonymous to another but there is some different in them.
If we talk about an emulator then it is a substitution of the real device. It is basically a software program in which you can play and run apps of different OS. It can run all application as they are. The exciting thing is that it cannot even differentiate between the actual one and the real one.
And if we talk about simulators then we can say a simulator also creates same environment as the real device but hardware environment is not replicated. It may or may not run a particular application. If you see the banefit of simulator over emulator then we can say a simulator is quite faster compare to an emulator. Also a simulator launches within the seconds.
So we generally go for an emulator rather then going for simulators.
Best iOS emulator for Windows
The first emulator I ever used was the iPadian. I came to know about it by my friend. iPadian can easily run all your apps or game of ios on your device. It also supports the latest operating system released by apple for iOS. The main thing I liked about iPadian is that it makes me feel that I am on iPad itself. The user interface is highly inspired from the iPad design. Everything you see here resembles with iDevice. This is the most preferred iOS emulator. In short I can say that it is just awesome.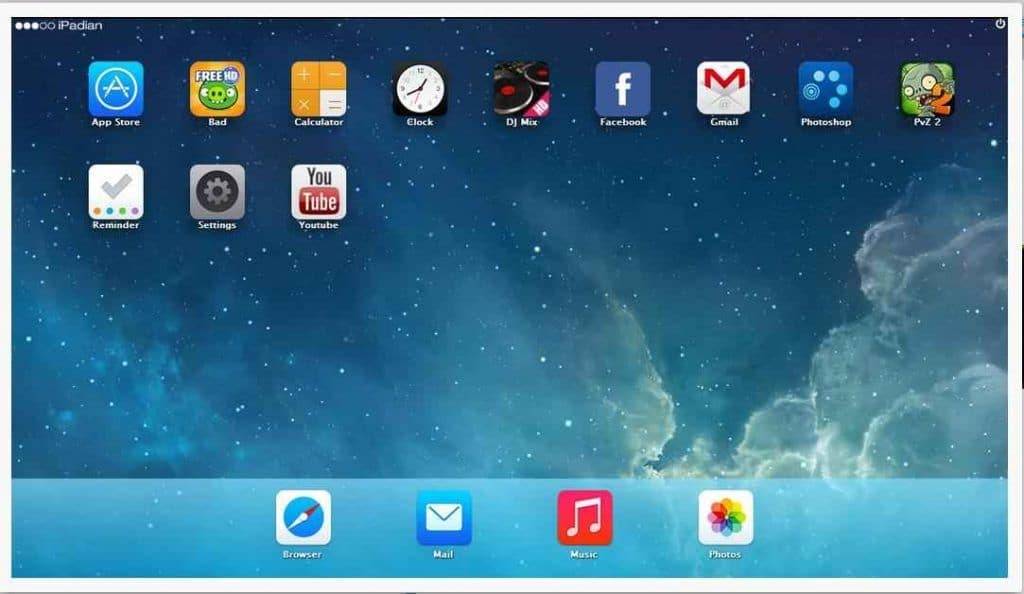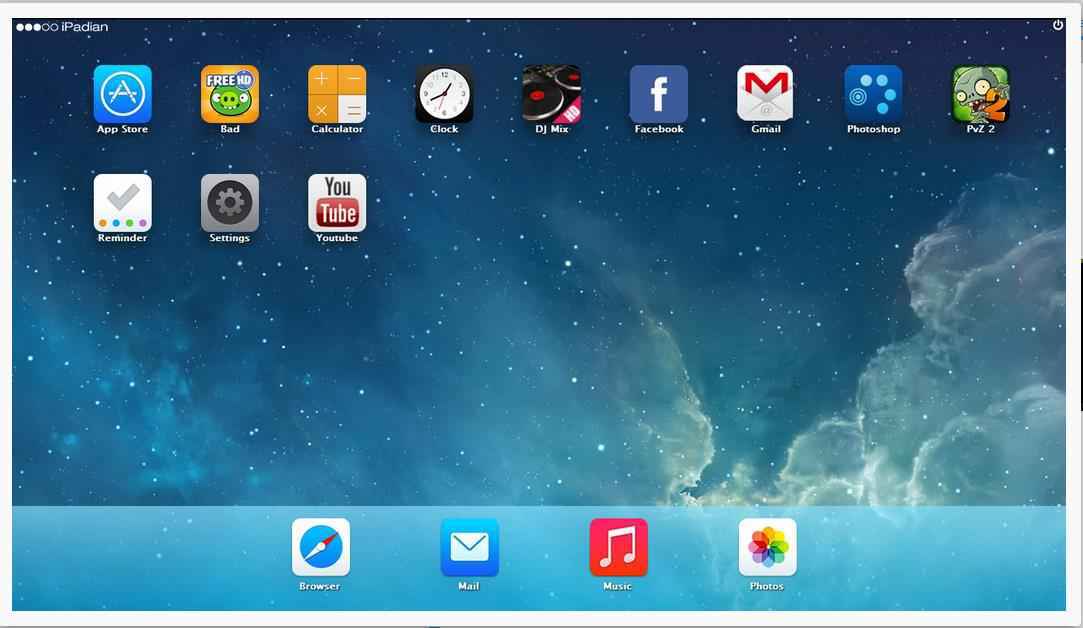 How to install and run an iPadian (iPhone emulator) on Windows PC?
Now we know about the advantages of having an emulator and a bit about emulator itself. Now we need to know about how you can install it in your computer. Installation process of iPadian is quite simple. I am going to mention all the steps you need to follow for installing iPadian ios emulator on your computer.
First of all you need to download the setup of iPadian simulator (.exe).
Right click on the setup file and run it as administrator.
Installation of ipadian ios emulator takes sometime. Once it gets installed you can start using iPadian.
You can search for your favourite apps and games from search. iPadian app store interface is really cool.
Click on the game you want to play. It will first get installed on iPadian then you can start using it.
I must say it it is one of the best emulator for ios devices. It helps you to play and run apps of iOS on window device. This simulator can also be used as a testing platform for developer. iPhone devices are really high in price. So iPhone simulator has a solution. If you have Iphone ios simulator then you can say you have a virtual iphone or say ipad without spending a penny. IPhone simulator has high quality graphics. But the only limitation is that you cannot access an apple app store. Also some apps cannot be used.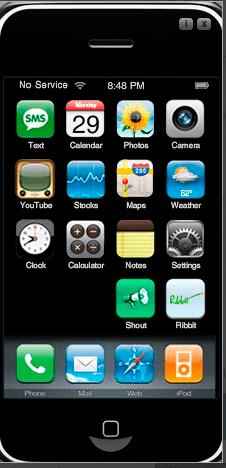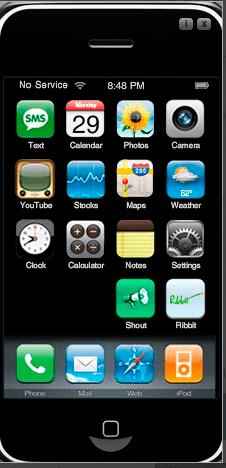 This ios emulator is not exactly an ios emulator but you can see it as a replacement to emulator for ios. Air iPhone emulator replicates the graphical user interface of iPhone. It is not recommended for developers but people who want to take a zeal of iOS they can surely use it. Air iPhone needs AIR framework for the application to program.
Smartface is also a popular ios emulator. It is used to develop cross plateform apps. It is highly recommended for developers because it consists a lots of developers feature in it. Development cost is highly reduced if we use smartface.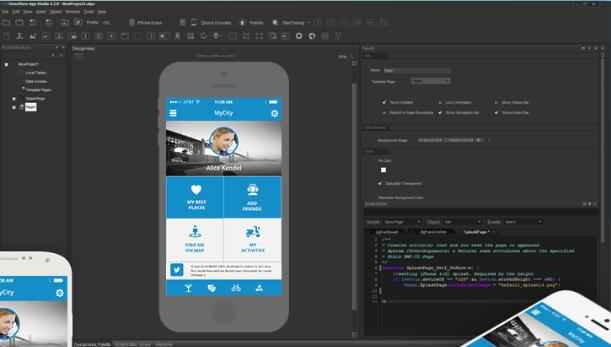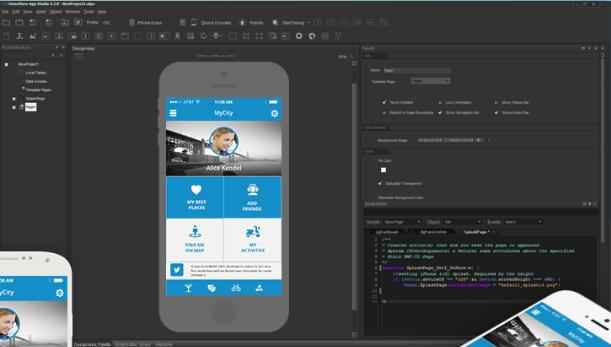 Lots of plugin for smarface app are available. You can use them for free or paid.
It has support of javascript library.
it can test apps and debugging facility is also available
its WYSIWYG Design editor is higly famous among the developers
High quality plugin to extend the functionality.
It is not an a usual simulation software as the previous ones. It is basically an extension in google chrome browser. It provides you cloud os facility in your browser itself. All interfaces in it are similar to I devices like iphone or ipad etc. you can avail the facility provided the iOS. Also if you are on the browser then you will be notified about any new things.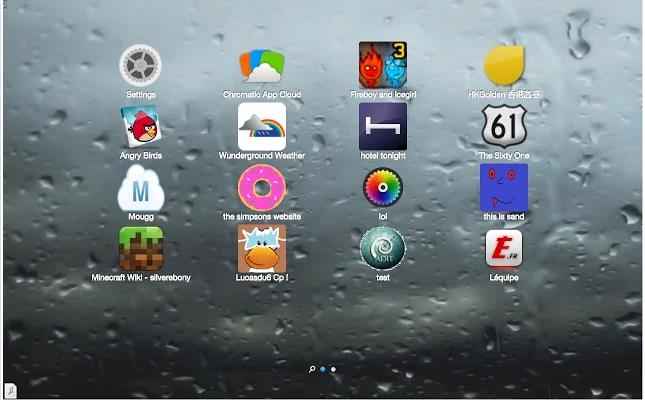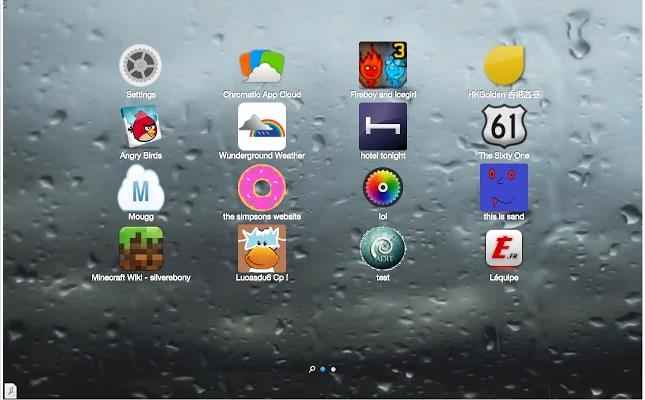 Features in cloud os of chrome extension
Siri facility is available
Search for anything on siri
Install apps
Highly interactive iPad user interface.
You can also avail multi tasking facility in cloud os
Additionaly you can use screen savers.
You will get all the functionaliy of ipad. Display is crystal clear too as the retina display.
Ios emulators really make you feel of iPhone/iPad/iPod and other iDevices. All emulators are generally supports lates realease of ios operating system. The support is also available for all devices like iPhone3s, iPhone4/ iPhone4s/iPhone5/ iPhone5S/iPhone6/ iPhone6S. All versions of iPad are also supported iPad 3 /iPad 4 iPad air, iPad mini.
So if you don't want to spend more money for buying these high quality apple devices then ios emulators and simulators are the ultimate solutions for you. These emulators for ios not only provides you facility of using all ios apps but also you can test your apps as a developers. Debugging facility is also provided in ios emulators.
All emulators comes as a freeware. So you can download and install it your system which supports windows vistat/7/8/8.1/10. I highly recommend you to try these emulators for ios even if you actually going to buy an iPhone/iPad etc. This will give you a feel of iOS world.
Tags
emulators for iOS