How to Unblock YouTube at School, Office and University
Blocked YouTube problem is faced by many students at school, employee at office and by many others. YouTube is blocked in certain countries like Pakistan. I will reveal many tricks by which you will know how to Unblock YouTube video at school, office or university.
YouTube is most popular video web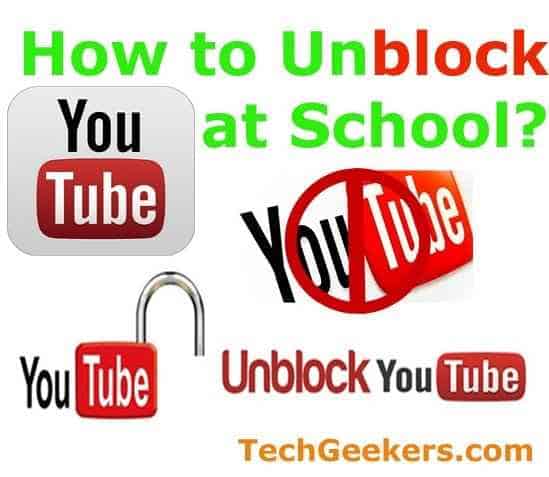 site at present. It provides entertainment, funny videos, informative and many others  which greatly reduces pressure from our mind. But surprisingly many schools , Universities or offices have permanently blocked YouTube on their premises. These officials see YouTube as a distraction or say waste of time. That's the main reason why most students of the school , employee of the offices don't get access to YouTube. Blocked YouTube can be very frustrating sometimes. Colleges, offices and Universities apply various methods to block YouTube at their offices. You will  surprised to know that even after the restriction imposed, YouTube is the 3rd most searched or viewed website in the world.
If your office, school or universities have blocked YouTube access and You don't know how to unblock YouTube videos then you are at the right place. In this YouTube unblock trick, I will reveal many ways to unblock YouTube videos at school, universities and colleges. If video not available in your country then you can follow the link.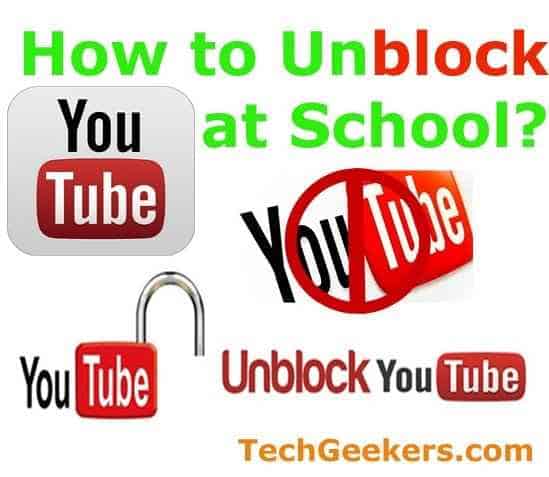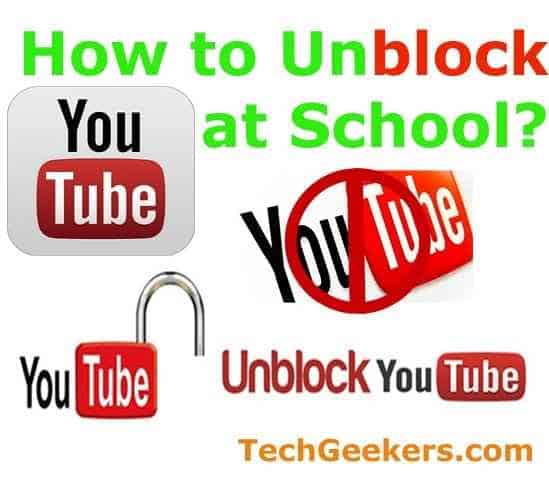 Do you Want to know how to unblock YouTube?
Follow the below tricks to Unblock YouTube at School, Offices and Universities
In this section I will reveal the trick for how to unblock YouTube videos.
Please note that all method presented here are tested by me and working at that moment. However it might be possible that some of them don't get work for you. It is because some universities, school, offices explicitly block these services. But believe me most of them will work for you to unblock YouTube videos everytime. 🙂
Here I am going to show you many methods for unblocking YouTube videos. Both are genuine tricks.
Read:
Use Virtual Private Networks to Unblock blocked YouTube (Using VPN Service)
VPN stands for "virtual private network". First you need to understand what VPN is all about? Then I will tell how to use VPN to unblock YouTube videos.
VPNs are mainly global private network. If you use VPN then you will be passed through their secure private tunnel. So to the web server your identity will be different. There is no way to know your real IP address. You computer will use VPN to send and receive data. VPN service comes as both paid and free.
So after knowing the virtual private network I will reveal the most popular VPN of the world to unblock YouTube at school, college and universities.
1. Use Air VPN
Download Air VPN from HERE
Read:
Download Hotspot sheild from HERE
Just download and activate. You can browse the blocked sites freely YouTube included.
2. Use Surf Again
Click Here for Surf again. The method for surfing remains the same as in the previous method.
Must Read:
3. Use Proxify
Click HERE to use Proxify online proxy website to unblock your favourite site. i.e. youtube.com
4.  Use HotSpot shield
HotSpot shield is the most popular VPN service in the world. HotSpot shield is also free. You can also use it in your smartphone both android and iOS.
Use online Proxy sites/servers (YouTube Proxies) to unblock youtube
When you are blocked from accessing any particular site like YouTube, Online proxy server don't directly connect you to that site. Instead these proxy sites will connect you to their proxy server first then to your requested site. If you use this method then you can easily get access to blocked YouTube, Facebook and other popular sites in every cases.
In every proxy sites you will have to enter the address of your favorite blocked site in the inbox. Remember this you have to type the address inside the webpage of proxy sites not on the usual browser address bar. In this case it is Youtube.com  When you will hit enter then you can easily connect to your favorite sites. Remember the webpage will be shown inside proxy server website. No need to worry about this. Use it as you ususally do. If you follow these tricks you will certainly browse the blocked websites.
Below I have collected best online proxy website list to open YouTube or other blocked sites.
5.
Use Express VPN
Download Express VPN from HERE
6. Use Kproxy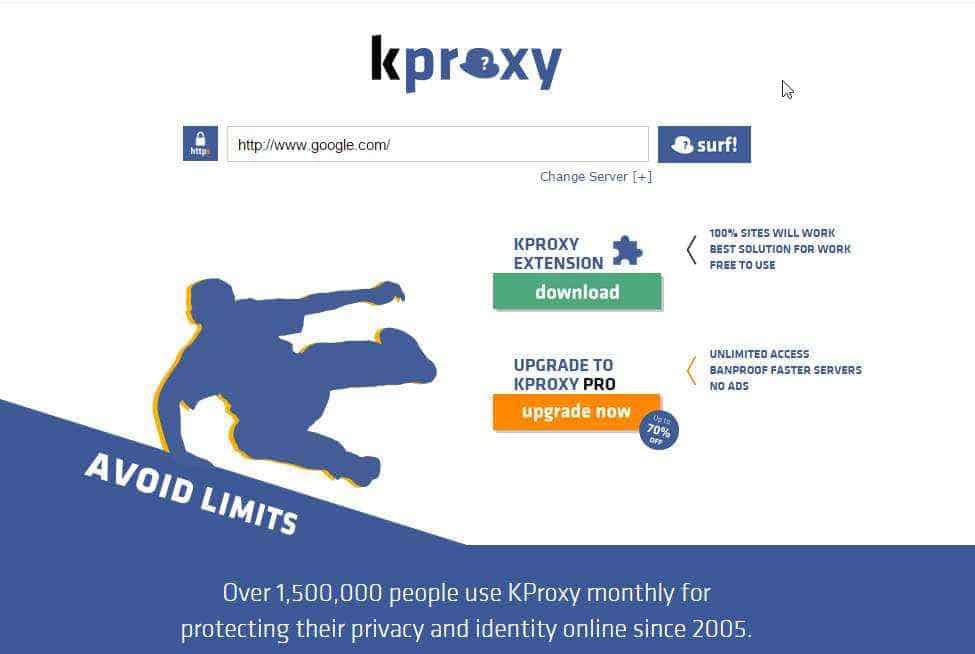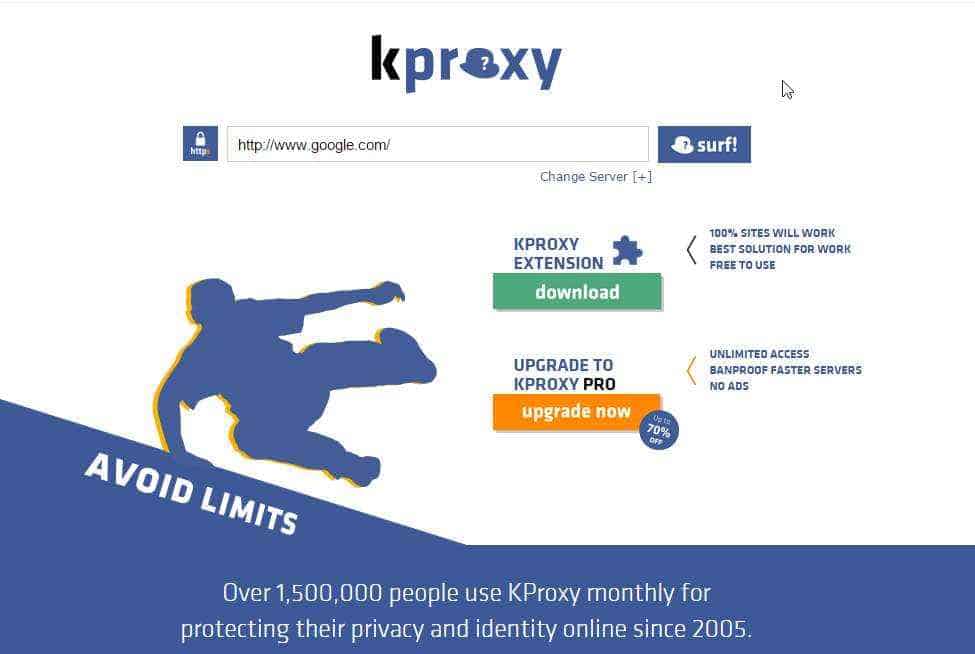 Click HERE for Kproxy.com.
I have provided you one example screenshot above. In the input box provided type youtube.com and after that click on the surf button. Kproxy online server will first pass you through their server. It will give you a new identity which will get you access to youtube.com
7. Use Private Tunnel to unblock youtube
Download Private Tunnel from HERE
8. Use Mega Proxy
Go to Mega Proxy home page
So these are the mainly proxy based sites to get access to blocked youtube and other sites. Below trick dont need any proxy sites to unblock youtube videos.
9. Use Hola Browser extension
Hola browser extension is the easiest method available to browser blocked site such as YouTube. There is no restriction for using hola browser extension. You can use it anywhere like school, college or at office.
Just download and install Hola browser extension for your brwoser. You can freely use youtube.com for anything at anytime. Hola browser extension redirects to that website through Hola secured private servers. There is no need to go to any proxy sites. Just install this plugin and browse everything you need at your fingertips.
I recommend hola extension to use. The best thing about this Hola extension is it also available for smartphone. Just download from the application store of your browser and tun on Unblocked option in the app. Below I have given you direct link to hola unblocker. Just refer to your particular link and enjoy watching blocked site YouTube on your smartphone. :)Download Hola Browser extension for Chrome from HERE 
Download Hola Browser extension for firefox from HERE
Download Hola for Android from HERE 
Download Hola for iOS HERE
10. Using Https connection for unblocking Youtube
Change  "Http" connection to "Https". Many of the time it has been seen that school, offices, colleges block youtube just by using some blocking software. It might be possible that these officials have blocked youtube only for http://www.youtube.com not for https://www.youtube.com . So change the connection to secure connection. This trick has a few chances of getting success. In my case it worked at my college. You can also give it a try to unblock YouTube at school, college or university. There is no harm in trying 🙂
11.  Use Tor Browser
Tor browser is basically used to surf the web anonymously.
You can download the tor from HERE .
Tor browser is basically a combination of Mozilla Firefox and proxy server. It uses Mozilla to surf the web anonymously and proxy sites to hide your real identity. You can access any sites(including blocked such as YouTube). However you need to have admin permission for installing this software. This can be said as the only drawback. But if you have the permission to install software on your account then go for tor browser to unblock the YouTube at school, office or university. You can type Youtube.com or some other website address in the address bar. No need of going into any  proxy sites. It will unblock YouTube or other website implicitly.
12. Browsing through a proxy web address
You can use online proxy sites to unblock blocked site youtube.com . But in this case there can be an option of submitting the website URL everytime you visit it. Its quite hectic task if you browse these blocked site quite often. In this trick I will reveal the trick how you can make things easy for you. Using this trick you will able to surf youtube.com or any other blocked site from any tab.
 Click here to get list of Proxy IP addresses
 In Mozilla Firefox browser settings OPTIONS > ADVANCED >  CONNECTIONS > SETTINGS
Click on MANUAL PROXY SETTINGS and enter Proxy IP address selected from the above list,  port number to 8080 . finally click OK to save the changed settings.
For accessing any site(in this case youtube.com). Type the URL in the address bar of the new tab. Holla! It works.
Now no need for repeatedly going to these online proxy sites.
Recommended Articles for you:
I hope you have successfully unblocked YouTube in school, college or universities. If the above method doesn't work you can try it from different IP's from the list. I am damn sure that these thing should work for you.
So friends these are the most popular method how you can unblock YouTube using different ways at school,college or universities. You have some problem in surfing blocked sites. You can let us know in comment.
If this post to unblock YouTube at school, college or universities has helped you please do share this article in your social circle. 🙂