Improving Alexa Ranking with Rank boost up tool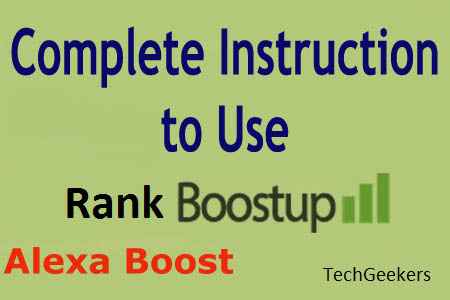 Being in blogging improving Alexa rank for any blogger is his/her first priority. I have already written articles on how Alexa works and how to improve your alexa rank quickly. You can check these article if you are new to blogging world and want to improve your Alexa rank of your blog quickly.
I recommend you to check these article first if you are really serious about your blog Alexa rank. It will give you answer to the questions like what is Alexa rank, is it necessary for your blog etc. .
In short Alexa count visits which goes through their system. This process can be automated using a freely available tool in the market known as rank boost. This method was previously known as Alexa boost up tool.
[sponsored link] How to Increase Alexa Rank
Follow the above link for quickly improving alexa ranking of your blog.
What is rank boost up tool?


Rank boost up tool completely automates the process of surfing. In other way it offers a traffic exchange program. You visits other sites and they visits yours as simple as that. The bonus point of this site is that it offers you to purchase minute in case you don't want waste your time while surfing other site. If you don't want purchase you can also go for the free option.
How to use Alexa rank boost up tool.
Step 1: Visit alexa rank boost up tool and sign up for a free account. Check Alexa rank boost up now
RankBoostup – Free Website Traffic Exchange

Step 2: Validate your email address.
Step 3: You need to make sure that you have Alexa extension installed on your browser.
Step 4: Allow pop up for rank boost up tool.
Step 5: Enter your site for which you want to improve your Alexa rank.
Step 6: Go to dashboard and launch free surfing.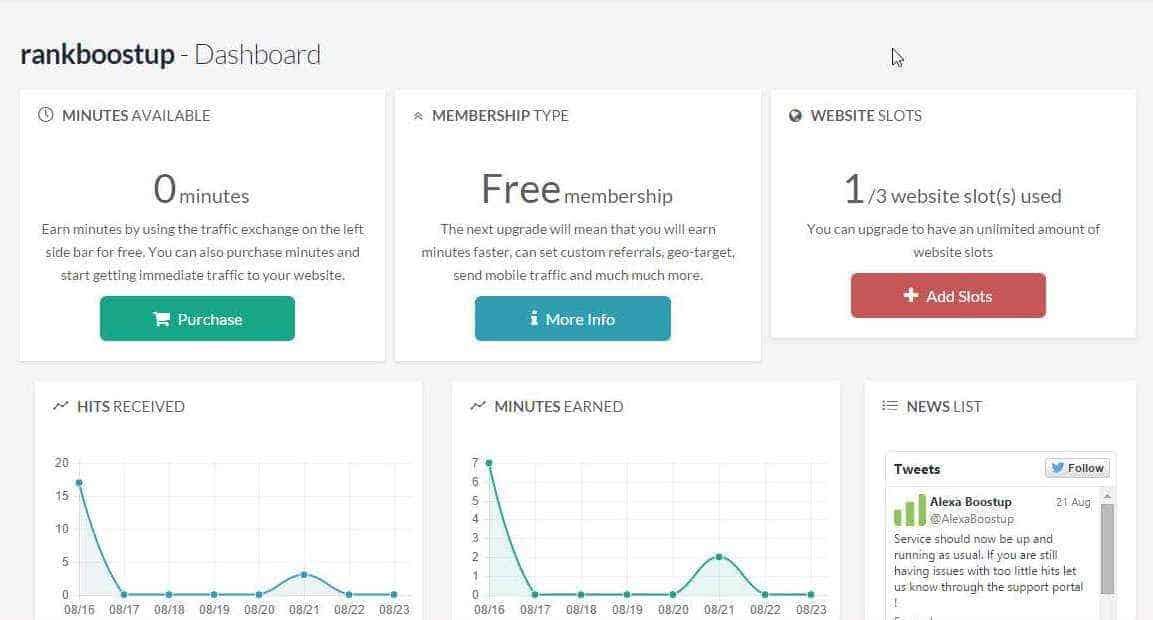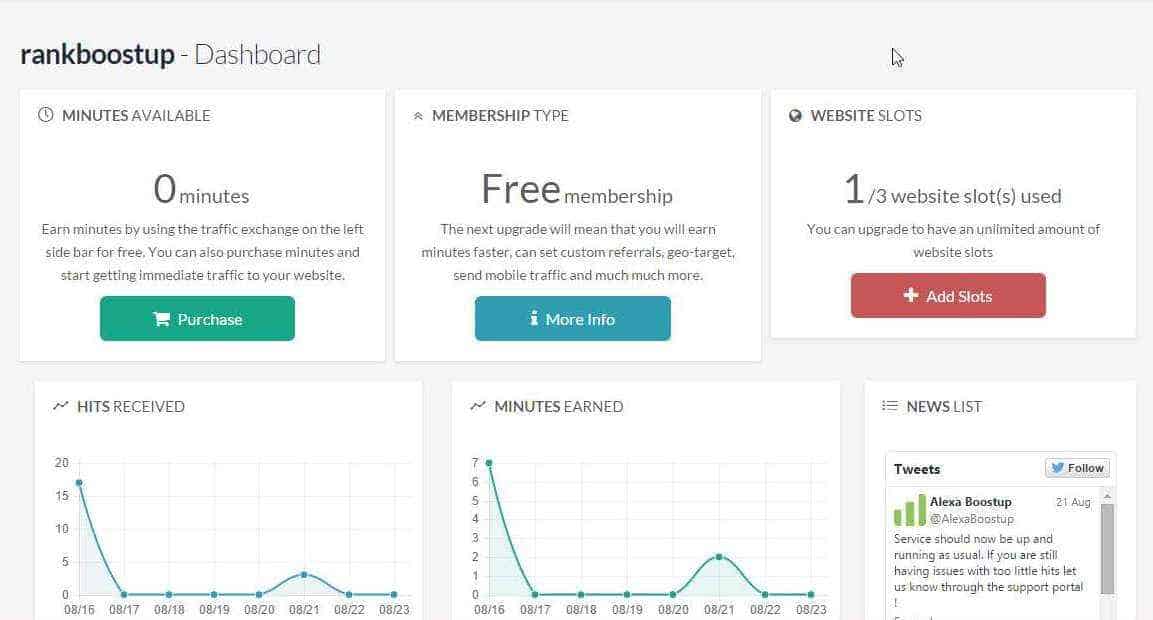 Don't close the tab until it kills itself after sometime. You will not get any minute if you close tab manually.
How Alexa rank boost up tool improves your Alexa rank?
Basically in this program every user of this tool has Alexa tool installed in their browser. So same process they will do in their browser.


You can also counts how many hits you received from this tool right from the dashboard.
 Have I tested this website?
Yes I have tested this website. In my case it was beneficial for me.
Is it really works in improving Alexa rank?
In my case it has shown improvement in my Alexa rank. However I am not sure how long they will continue to give free service. Currently it is free.
These are some additional way for How to improve alexa rank quickly.
How to use rank boost up tool safely?
Simply send visitor to the page in which google Adsense code is not present.
Why rank boost up is better than other program?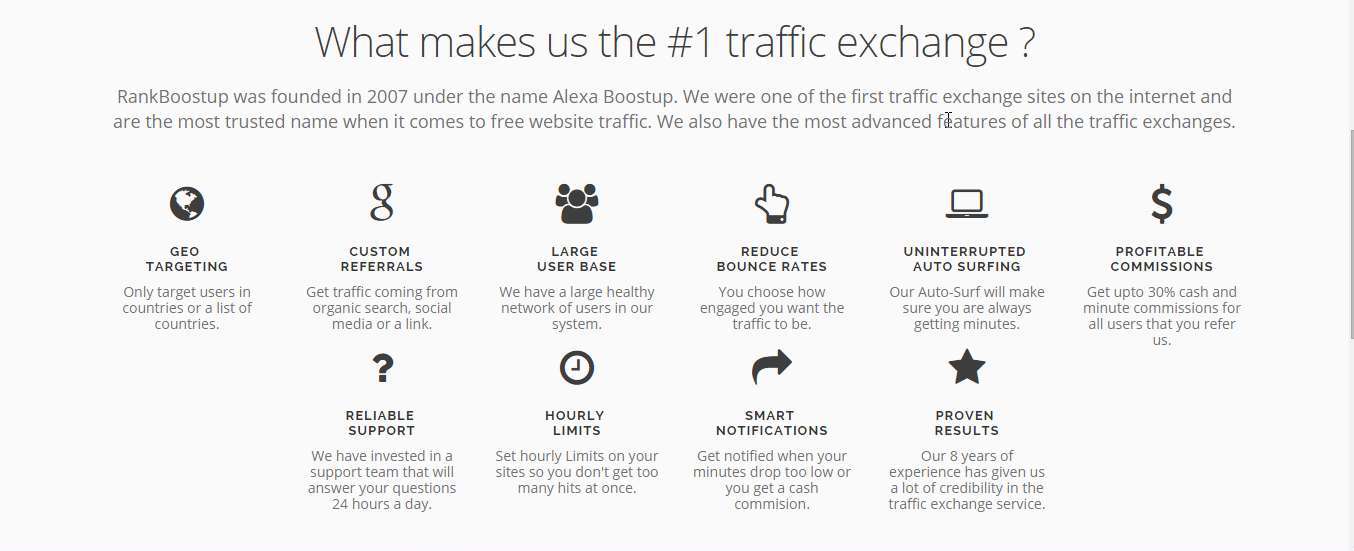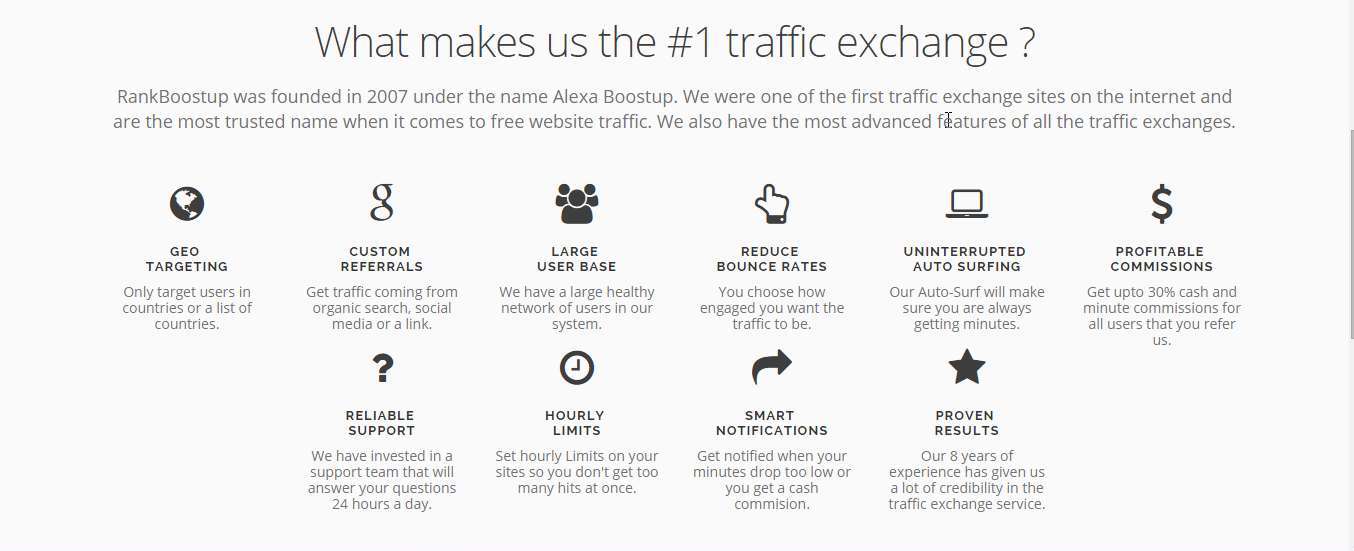 Hide referral:
you can hide referral in google analytical if you don't want show rank boost in your referral traffic. They will then come from what to search engine.
Limit points:
if you have earn many points. It may be possible that this autosurf program immediately send huge amount of traffic to your blog. So google can make an eye to your blog. You can easily avoid such things. They have quite advanced feature for improving Alexa rank. Simply put a limit on how much traffic you want at maximum in an hour. Cool na.
Suggestions for using rank boost up tool:
For saving your bandwidth disable image on Firefox to save bandwidth.
Conclusion for Alexa rank boost up tool.
In my opinion it is the best program for newbie blogger. Alexa will soon rank their site at better position than ever very quickly.
Just go to this tool and start improving your Alexa rank.