What's Alexa and How it works ?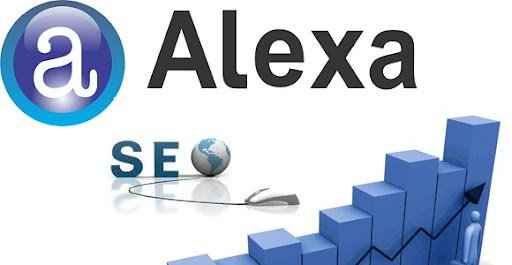 Hello TechGeekers,
Alexa is site which ranks all the websites on the internet based on various factors such as popularity, view and many other. I hope most of you know it but still most of us are unaware of How Alexa works and produce site ranking.
Knowing about Alexa, can help you improve you Alexa Site ranking but can also let know it's impact on SEO(Search Engine Optimization) on you website.
[sponsored link] How to Increase Alexa Rank
Follow the above link for quickly improving alexa ranking of your blog.
How Alexa Works ?
What are page views ?
Page views are the url requests for a website's page by users. If a user views a page multiple times in a day then that page view is counted as 1.
Page views are counted through Alexa Toolbar
Alexa collects data about websites through it's Alexa Toolbar plugin for web browsers. The rank of a website is mainly based on 3 months of collected data about website by Alexa Toolbar plugin. So the rank of a website is based on the average of 3 months total pageviews and daily page views does not decide the Alexa Rank of a website.It also counts the number of unique visitors and page views of all the sites on Internet.
Why is Google ranked number 1 ?
It has highest unique visitors and page views for period of 3 months. Everyone dreams to get that rank, yes you can get it but you have to get better idea than facebook or google, your website should make people addicted to use it(you can share your idea in comment).
Is Alexa Rank correct measure of website's traffic ?
NO, as traffic data is mainly collected through Alexa Toolbar which is installed on website by its owner.That means if a website hasn't installed Alexa Toolbar on their website then their pageview aren't counted accurately therefore we can say that Alexa Rank is not a 100 percent to compare traffic among various sites. Alexa toolbars are mainly installed by those website owners who wants to improve their Alexa ranking.
NO, absolutely not ,as you know that Google ranks websites on the basis of maximum backlinks. If you have good Alexa rank that doesn't mean that your google SEO is very good as you know Alexa only measures traffic through it's Alexa Toolbar. It's just a myth.
I hope you might have got an insight of how Alexa works,
Thanks for reading
🙂 Enjoy
We encourage to comment on this post if you found it useful and interesting.Thanks for commenting in advance