How to increase Alexa rank Fast ?[Most Effective Working Hacks]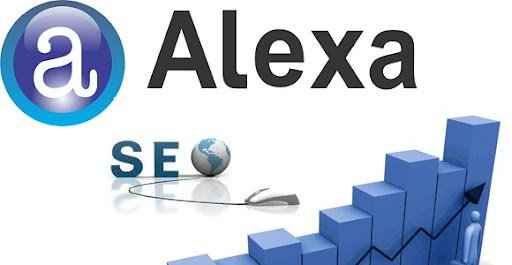 Alexa rank is the first thing which every advertiser sees now days to advertise about their product. So it is therefore good to have a good alexa rank of your website. In this article I am going to share with you most effective way of boosting your alexa rank, the tricks, hacks which are working in 2016.  Just follow these steps which I am mentioning and boost your alexa rank for free.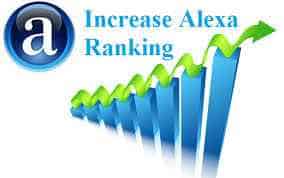 Most Effective hacks for Improving your alexa rank in 2016
Alexa verification: Well this might be the old but this is still the most effective way to fasten your journey for a good alexa rank. So remember the first hack verify your site. If you want to see more fast improvement in your alexa rank then go for alexa premium plan.
Alexa extension: I am first mentioning the necessary steps to improve alexa rank. Later in the coming points I will tell some advanced and hardly known alexa rank trick. So bear with me if you already this trick. Well you just need to put alexa extension in your browser. Every time you visit your blog then that information will be send to the alexa server which will further increase your alexa rank.
Attention from Blogger community: you will be surprised to know the fact that alexa only counts the traffic which goes through its server. So if you attract bloggers community to your blog then you will likely to get good alexa rank. Most blogger have alexa extension on their browser so you will get the traffic which is needed to boost your alexa ranking.
Niche traffic: Blogging the niche you which is loved by alexa. So if you are a blogging niche then you can get good alexa rank in no time.
Some Advanced Hacks to improve alexa rank
—>>>> Organize a contest in most active bloggers community: If you organize contest on most effective blogging group then it will dramatically boost your alexa rank. You can opt for facebook blogs. One of such blog is IFTISEO. This is the most effective blog I have found on the facebook. Furthermore the quality of matter is damn high. So what you can do just organize a contest or giveway. The giveaway should be worth enough to attract more visitors. You can go for domain giveway, free hosting, secret ebook or any tool you have. Promote your give way to grab more attention. If you get enough entry then not only you will boost your brand but also you will get worth visitors. This is an effective way to boost your traffic and alexa stats.
—->>> It is found from various case study that bloggers who update their blog frequently have good alexa rank compare to non updating blogs. So keep updating your blog post and add continuously good value to them. Also maintain the posting frequency. If you have enough time to write then don't post that posts immediately just follow the post frequency rate and save the draft for later. So that in case you fail to write later you can post the blogs post later.
—>>> Target the traffic from the USA: This is another thing found from various research and case study. Blogs which are getting traffic from USA, have good alexa rank compare to similar blogs which are getting traffic from other countries. So it is good to go for USA traffic. Other thing is that you should promote your blog posts. Because if no one knows about you then who is going to read your post. So if you continuously promote your blog posts among fellow bloggers or bloggers community then you will likely to get more worthy visitors.
—>>> The last hack is do link building. You can be surprised to know this. But this really works. I will tell you the concept behind it. The main aim is to improve the alexa rank. So if you want to improve your alexa rank then try to build links from blogging niche blog. If you provide good content then they will likely to return to your blog. And these visitors are having alexa extension installed in their browser (Most of the time). So they will help you to boost your alexa rank.
–>> You can also go for some premium service like Alexa Traffic Rank to boost your traffic. It is best for those who want an instant hit in alexa rank.
So these were some pro hacks to improve your alexa rank. So implement them in you blog. I hope this will help you to boost your alexa rank.
If you further want to read about some other tips then you can follow this article: