5 Ways for Making Exciting Intros & Outros!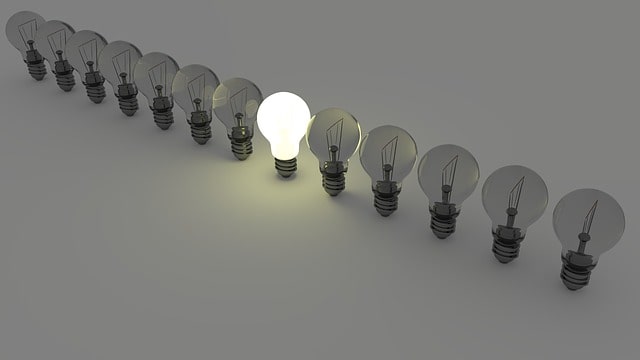 Popular vloggers are known not just by their content, amazing personality or theatrics but also for their intros and outros. It's because they create exciting intros and outros, which helps them letting the audience know what they are going to get and how they can connect with the channel for furthermore exciting content.
There are a number of videos creating applications and software like InVideo, which helps in creating and rendering videos with impressive effects and features. It can also help in making some exciting intros and outros, which helps in gaining more followers, views, and likes in the long run.
Here are five smart ways to get the same done.
1. Keep intros short and precise
No one would like to watch an intro that goes on beyond five seconds.
InVideo technical experts state that the best intros are the ones which last just 'a few second'.
People are known to lose patience and get bored when watching lengthy intros. They tend to fast forward it or move away from watching the video if intros are lengthy.
In this binge-watching age, people get bored with the intros and opening credits of their favorite after just two or three episodes. The same is true for the YouTube videos; therefore, make the intros short and precise.
Whatever you wish to put across to the target audience, do it within three seconds for a better impact. There should be a splash screen followed by a quick montage though it can be tinkered with as per your video genre.
2. Shed some light on your brand name
Everyone is making a video in order to get some recognition and fame which might come in the way later on.
To get that, one has to create a brand for itself and let everyone know what it stands for with a catchy tagline.
While creating intros focus on pushing your name, and tagline as the brand, so a greater number of people can see it and connect with it. Brand building is a difficult task wherein you have to ensure that all your intros feature the same brand name and tagline without amiss.
Video creators state that one should set up a brand identity by choosing the appropriate brand name and tagline.
Secondly, do not change either your intro or outros too frequently as people will find it difficult to associate with you by viewing two different video contents with varying intros of the brand.
As you start uploading videos on various social media channels and websites, people start recognizing you with the brand name. There is no problem in changing the outlook, content and messaging of the outros but even there try to keep your brand name and tagline consistent.
3. Let everyone know your 'schedule.'
Who wouldn't like to know when the next video of their favorite video content creator is coming?
People love to engage with their favorite vloggers and YouTubers, and the best way to keep them engaged is to notify them about your schedule.
Video content creators can make use of the outros for highlighting the uploading schedule or what video would be coming up next and when.
It has become a universal fact that everyone is busy with their lives, and video creators can get a slice of it by keeping the subscribers and fans informed.
When a viewer knows about the schedule, then it helps in boosting the views on the video and can even result in trending it if the content happens to be 'trendy'. It is also regarded as the best way to increase the overall viewership in a short span.
4. Make outro with a goal insight
Video outro is also known as the "end screen" of the video wherein creators incorporate a call to action.
Video outro also happens to be the most challenging part of the video, which most of the creators fail to utilize properly.
The outro should have a specific goal attached to it either it should be about the channel as a whole or a series of videos. Goals can be set like getting more views on similar videos or diverting viewers to something new and exciting in another video.
The goal can also be focused on getting more subscribers for the channel or driving some valuable traffic towards an external website. Video creators should always choose such CTAs which make proper sense to the viewers.
Video creators can link the different individual videos in their outro or add a subscribe link or link it to a different channel. Always keep the video outro clean and straightforward without any unwanted distractions in place.
5. Ensure more 'whitespace' in the outros
There is a place where you shouldn't get too creative and that place is your video outro. Going with multiple elements, too much animation and graphics stacked right above one another isn't a wise choice. This will be an overwhelming experience for the viewer, and they are more likely to miss out on the call to action or video to watch next.
Therefore, video creators should make it a habit of using more whitespaces while creating video outros. This will allow viewers to quickly locate the next video to watch or call to action button without any distractions.
By whitespace here isn't meant that the video should be kept in a single solid color rather background should be such that it doesn't take away the focus from the foreground. Secondly, soothing music should be chosen for the intro with a dignified commentary to point out the viewers what they should be doing next.
Content creators should always remember that their viewers aren't getting to watch their videos right from the beginning. They can begin from anywhere, and therefore it becomes the responsibility of the creator to ensure that they educate the viewers about its videos.
Good intros will let the viewers know what to expect from the video while good outros will keep them excited about the next video.