Visme.Co Review – The Best Web-Based Presentation Tool
The 21st century is the era of technology, only smart people survives here. Infographic is the best way of developing your presentation in a suitable manner to make it interesting and unique.
Who doesn't love creativity?
We, all humans have this mind of understanding creativity, expressing views through art has been a part of our lives since ancient time.
Well-maintained presentations are always appreciated at the school level, college level and at your workplace as well. Presentations, banners, web content plays a crucial role in increasing the growth of your business and reputation of your product.
As we all know it that in recent years, data visualization in the form of digital presentations , banner ads, infographics have attained a status of vogue. Marketers, bloggers and some of the biggest companies on the earth are using these visual mediums in order to simply the information, to target huge audience, and drive home facts and stats.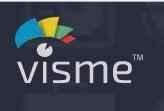 Visme is a simple but powerful web-based tool that assists you to translate your precious ideas into engaging content in the form of presentations, web content, reports, infographics, product presentations, and wireframes. However, there are plenty of online graphic designing tools or services often specialized in a single category but there hasn't been any single platform where you can create reports, web content, infographics along with presentations and wireframes. Visme.co is the only the web tool where you can create banners, presentations, infographics, reports with a wide variety of templates and objects. The templates are completely editable, easy to use, simple but attractive look.
Infographics at Visme.co:
Infographic is a visual representation of any data, information, content through charts or diagrams. Infographics save our words, as a good infographic is worth a thousand words. Suppose you have a subject on Women Domestic Violence, it may take a thousand words to explain the situation of Women who goes through daily domestic violence but well-designed infographic makes it very easy to simplify the complicated topic. Well, it also turns the boring subject into an interesting stuff to read. Infographic is a great tool to teach your students in a very easy way. In fact, the truth about humans is that forty percent of people respond better to visual information than text, perhaps this is the reason that why YouTube is becoming a big platform for education and entertainment than books or boring classes. Infographics can be used in videos, papers, magazines, reports, presentations, anywhere, wherever it is required.
You would need to register at Visme.co to use the Infographic option, you can either fill the short form for registration or log in through your existing Facebook account details.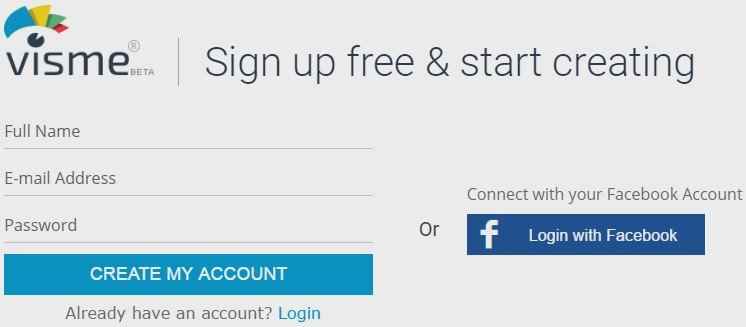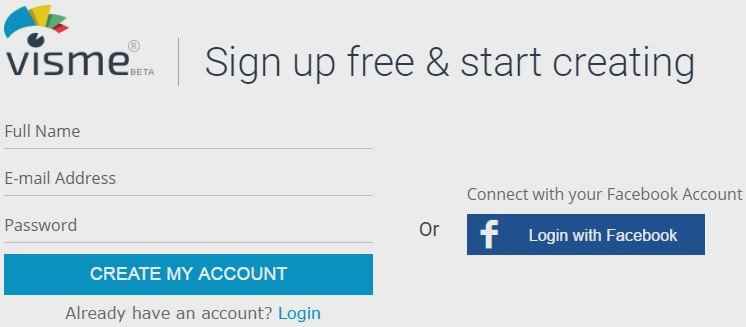 Once you are done with the login procedure, you would need to click on 'Create New Visme' option to begin the work. Name your project then continue it. Click on the second option of Infographic and select any one template from the given varieties. It has around 15 themes which are free to use and other templates are the premium for which you would need to pay. It has several templates on all topics such as health, resume, market share, company history, social media report, content marketer, a historical timeline, gift list for business clients, food chart, annual report of any company, SEO related, templates for NGOs, science project's presentation, start up presentation related templates etc. You can save the changes once you are done with the content and infographic work at your template and download it.
Presentations and Variety of Themes:
Fully customizable templates are provided by Visme.co. There is no limitation in the variety, it has a huge collection of beautiful, useful, attractive, tempting themes for professional and personal usage. Either it is the happy birthday of your best friend or a big business deal,you can impress both of them through your skills to use right elements in the inbuilt, fully customizable theme available at Visme.co.


Despite being unskilled in developing or creating high-quality templates, you can still influence people by editing and adding your content to the highly professional themes managed online. You can also edit your content, icons, images if you aren't satisfied with the previous content, you can do this thing anytime, from anywhere in the world.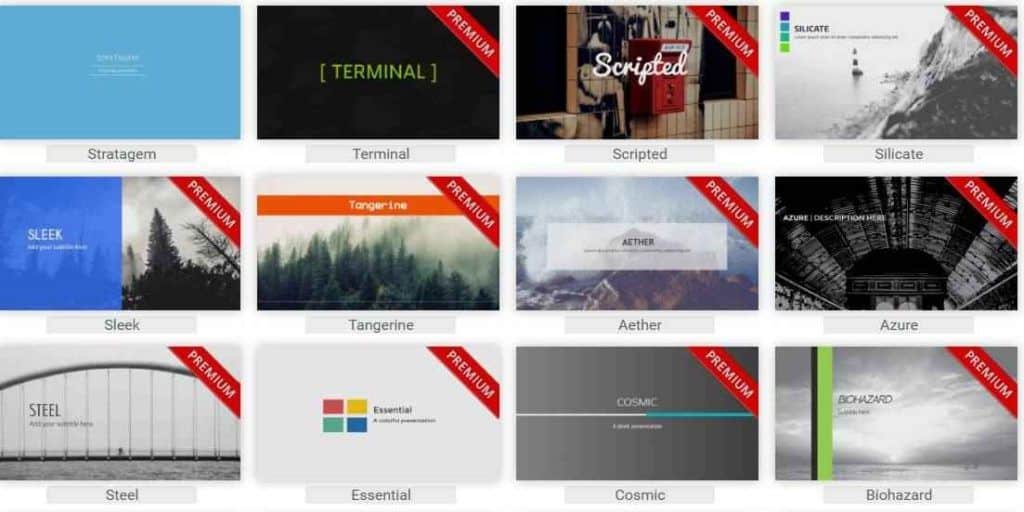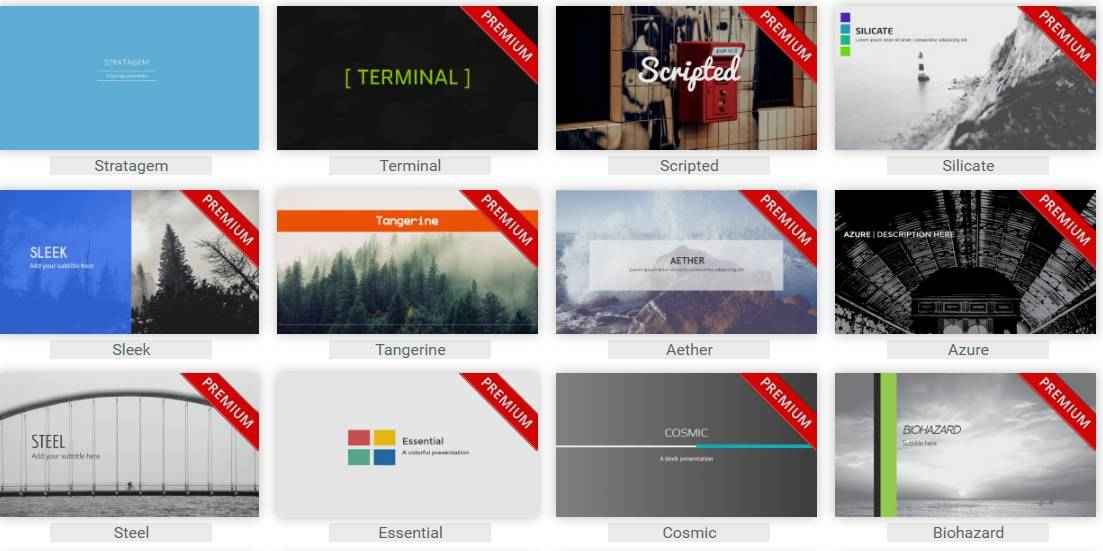 It's easy super-fast tool. Once you have finalized your presentation, click on the download button and make it ready to present. So, get ready to grab lots of compliments in your pockets by appearing your presentation before clients or your best friend.
Millions of Free Images & Quality Icons:
Yes, you heard right. You can get millions of free images and quality icons for your report, presentation, thesis report, infographics, wireframes and banners at Visme.co. Categories including Shapes, Lines, Arrows, Business, Web Icons, Banners, People, Science & technology, Health & Medical, Decorative Elements, Gestures, Buttons, Talking bubbles, Buildings & Landmarks, Geography, Food, Infographics, Logos, Animals, Entertainment, Transportation, Interior Design, and Weather. So, you have seen these are categories from which you can get a different kind of icons and images to meet your requirement. It is one of the best web-based presentation tool available online.
Privacy Control at Visme.co Account:
It offers a high level of privacy control, no other can see or download your projects, it will be safe with Visme.co. You can completely rely on this web-based presentation tool. For top-level of privacy, you would need to upgrade your plan to 'Complete plan'.
Socialize your Content:
You can share your resume, presentation, project, report, thesis with your friends or family via social media platforms. Visme.co has offered this option for people to socialize their content, project with their loved ones. Suppose if there is a client and who is asking for a live presentation of your projects via Facebook then how can you do it? Because you can't attach the HTML, PDF file through the Facebook and it won't be a live presentation if you pass it in JPG or PNG format, therefore, you have this option to send a link to your presentation or embed in your website, which will play live online. Well, but for this feature, you would need to upgrade from the plan from basic one to standard. Since this facility is not available for basic plan users.
Online Tutorials:
At YouTube, Visme.co has created its official page from where you can watch the tutorials. Learn how to use Visme through the videos available online on YouTube, you can also download the videos on YouTube and then watch them later, whenever you have time. Visme.co has uploaded several videos to help newbies so that they can learn how to use Visme features and make interactive visual presentations, resumes, reports, banners etc. Unemployment can be seen everywhere in the world, sometimes you lose a job because of poor presentation of your resume. When you send your resume to any company via email and they go through a huge number of resumes, if your resume isn't much attractive to gain their attention then you won't be called for the interview that's why we recommend you to try Visme and create a visual interactive resume online. You can increase the chances of getting a job through the best presentation of your skills and knowledge. Get videos on Info-graphic usage, and easily make the professional infographics as Visme.co has a perfect Infographic creator with hundreds of themes.
Plans of Visme.co:
There are three plans available at Visme.co including Basic, Standard and Complete. Every plan has different features and value isn't the same of all. Basic Plan is for all the people who can't pay online to use the services of Visme.co. In the Basic Plan users can get 3 number of projects and 100 MB of storage with the facility to download your online created projects in JPG format; you also get charts, info graph widgets but with limited items.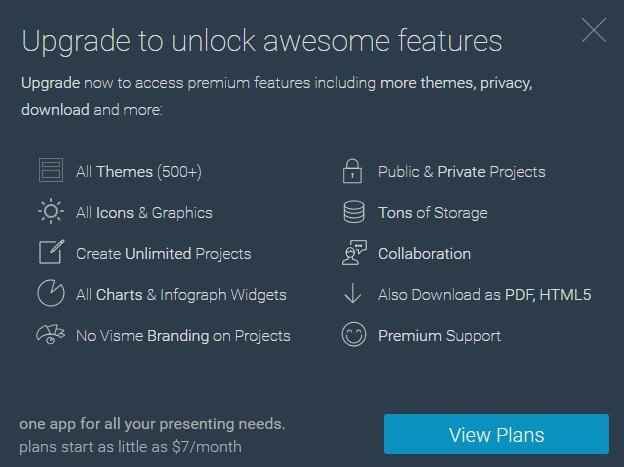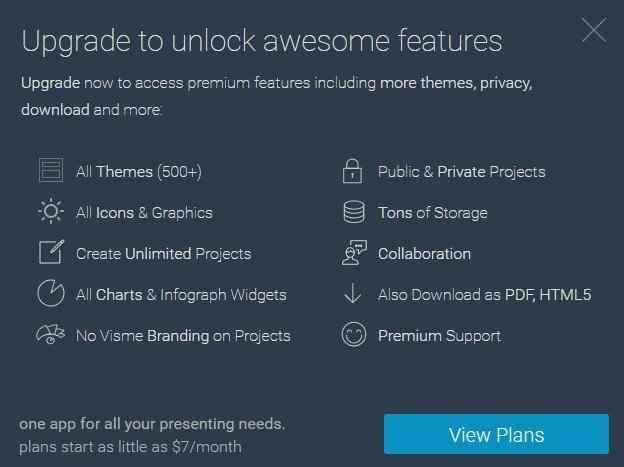 Whereas Standard Plan has features like 15 number of projects with 250 MB storage, download project in JPG, PNG, PDF files, no Visme brand on your project, charts & info-graph widgets with no limitation, access to premium assets and templates at $7 monthly (for an annual plan). And finally, let's come to the third plan named as 'Complete' which begins from $16 per month (for an annual system). It has complete access to all the features of Visme.
As you get unlimited number of projects, unlimited storage, you can download the projects into JPG, PNG, PDF, HTML5 format, unabridged exposure to charts & info-graphs widgets, you can add your own brand on projects and remove Visme brand, full access to premium assets & templates, you can utter privacy, collaborate option, analytics feature to track traffic, import files from PowerPoint/Keynote, Organize with Folders, Absolute premium support,
Wrapping Up:
Visme is a handy web-based presentation tool for marketing arsenal and for personal usage as well. It serves a wide range of free icons, images, fonts, infographics and so forth. It's easy to use and access all the features of Presentation, banners, reports etc. Publish polished content presentation for your clients and projects without any hassle. Editing facility makes it effortless, trouble-free work to create infographics, presentation, or any banner.
The design process is profoundly uncomplicated, quite enjoyable to use at times. You can drag and drop the elements across the canvas and customize the colors, effects, sizes, animation etc. A final remark on Visme is that it has tons of assets available online and straightforward drag and drop editor, beginning on the template without any own assets won't affect your presentation decoration. You can still develop a great quality report, banner, presentation, and infographics.