Develop High Quality Products with the Right C++ Software Development Service
Whether you are planning to develop a new game, mobile app, or a new operation system, you would need to implement the C++ language. It's one of the most popular programming languages and is heavily used in the software development niche. But, this is one skill that needs to be learnt, and so, if you are running company or a project based on C++ you will need help.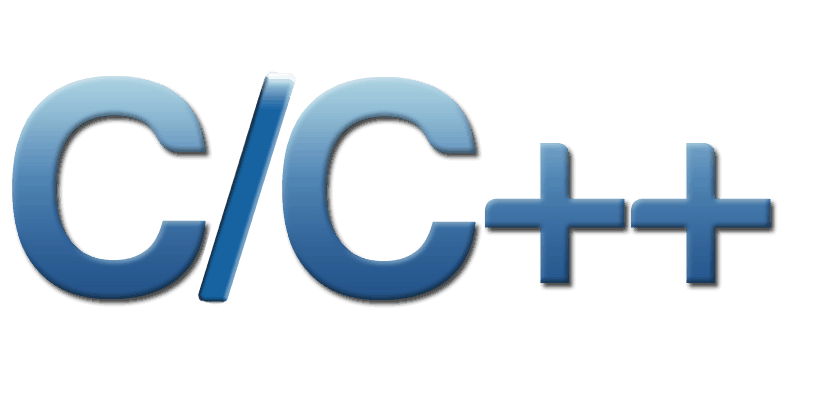 Hiring a C++ software development service at this point can be fruitful for your endeavour, but choosing the right company should be the priority. You must keep a check on the software development service you are hiring for the next few days, months, years, or till the time you use their services. With many hits and misses, you will finally know which company offers the best service in your software development requirement. While there are many known software development companies that are doing good by providing excellent service, vironIT is one of the emerging and fast-growing company in C++ software development.
Before we get into how to find the best C++ software development company, let's see where is C++ used in the real world.
Operating systems
Most of the operating system these days incorporate C++ as the programming language. The list includes names like Apple OS X and different MS Windows versions. C++ also formed the Symbian mobile OS once upon a time.
Games
The complications of the 3D games are altered with the application of C++. It is also known to maximize the resource management, and offers support for multiplayer option with networking.
Web browsers
Although the usage of C++ is restricted for the scripting of web applications and websites, a section of Google's back-end and scripts for web browsers like Mozilla Firefox and the Mozilla Thunderbird (the email client) use C++ as the programming language.
GUI based applications
Some of the popular applications like photoshop, Adobe Premier, Illustrator, or the Image Ready are known to use C++ scripts.
Compilers
C++ is known to be integrated in the scripting of a wide range of compilers viz., Clang C++, Bloodshed Dev-C++, MINGW, and the Apple C++.
Database software
From the widely known database management software like MySQL, to the established names like Google, YouTube, or Yahoo, C++ supports various such database backed enterprises.
Enterprise software
Yes, C++ has also found its way in the applications used in banking and trading sectors for example, in Reuters and Bloomberg. Radar processing, or flight simulators are also some areas where C++ is used in the creation of state-of-the-art software.
Medical/Engineering applications
From advanced medical equipments like the MRI machines to the CAD/CAM systems for engineering, C++ has a far reach in the software scripting.
Leading computations and graphics
If you have used Maya 3D software for animation and visual effects in 3D, you would know that it's coded in C++. Therefore, C++ facilitates a medium for developing applications that work on real-time simulations, etc.
Now that we know where exactly is C++ is applied, let's discuss a few points that would help you find the best C++ software development service for your business.
Establish your requirements
It's important to know what you want before even you start looking for software development company for your needs. Check what exactly does your business need in terms of software development, speak to your employees and find out where do you need to employ the C++ language, check for any problems and accordingly find out a solution.
Focus on integration and communication
The company should be known for emphasizing on continuous improvement in the development process and should pay importance to reflective meetings. They should be able to clearly express what they want from you, and what you want from them on day one. Working in SCRUM, and using the right tools must be a prerequisite for these companies.
Analyse the experience and the technical expertise of the company
The company you are about to shortlist must have a team of experts who are technically skilled and knowledgeable in the latest technologies in the similar domain. They must be experienced enough to handle projects in the specific niche, and are well capable of offering the right solution at one chance.
Check how straightforward they are
If they say "Yes" to everything, then there is a potential risk in aligning with such a service because that's too good to be true. They must be straight-forward enough to say a "No" where they disagree, or if they don't offer a particular service.
Find out the company reputation
Check for customer reviews online, on social networking sites, or forums, or check with people who have used the services earlier. This will help you get an idea on the company reputation and their performance in the past.
Do they understand the business?
If you are dealing in multiple software development processes using C++, for example, developing mobile apps, e-commerce, or B2B platforms, then the company you choose must be able to relate to your business pattern, understand the products, challenge any shortcomings, or offer suggestions, as and when required.
Choose a company of the same size
Choosing the company of the same size as yours will make sure that you become their privilege customer as opposed to the bigger software development companies than yours where you will be just another client in their list. This will help you get the of service from them and on priority.
What's the budget?
Check if there is an ROI and how much is it because the budget of the project is all that matters when you are starting off with a new software development service. The project should fall into your budget and you do not get looted in the broad daylight in return to peanuts.
Check the size of the software project
The size of your project is a crucial aspect because based on this many companies accept projects. If your project is small to medium (which is usually the scenario) you can deal with a company that handles such projects effectively with a sustained growth over a certain period.
Find out how passionate they are
If the company you choose share the same depth of passion as yours, that should be worth a try.
Refuse the cheapest quotes
The cheapest quotes should be rejected right away, as there would be either some kind of catch, or they are still trying to get a foothold in the market. This may even end you up paying more at the end of the project. This may be due to poor communication, no ownership of source code, or offer poorly written codes, etc. Therefore, finding the cost-effective solution should be your priority.
If you are a company that uses C++ for scripting different software you develop, vironIT can be a great option for you. While they help you develop various software and applications seamlessly with their service, they also offer software integration, maintenance, and support of the software applications effectively. So, identify your requirements today and get going in the hunt of the best C++ software development service.