Don't buy Mobility Scooter if You are Blind ! Here is How to Buy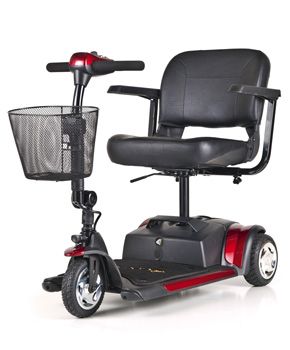 Disability is the condition in which a person can't act like a normal one and he/she have to be dependent on others for their daily tasks. If any part of your body is damaged or can't function properly then mostly disable person use a wheelchair for moving but they can't move with it independently.
They have to take help of another person to be moved. Mobility Scooters is a revolutionary invention over the wheelchair. Mobility scooters are the modified version of a wheelchair but look like a motor scooter.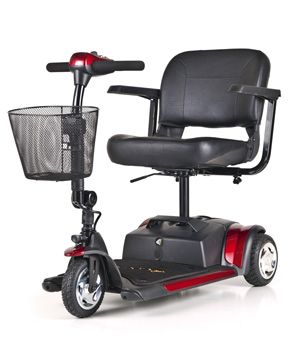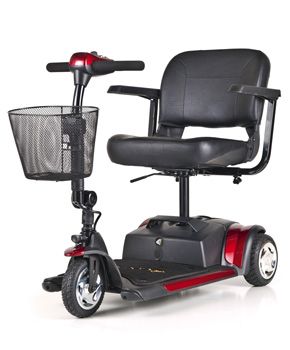 It is pretty tough to choose a right mobility scooter for you. Before buying it we have to look after many factors. Here I will provide you the best tips you must consider before purchasing a mobility scooter for you.
Never neglect these factors While buying A Mobility Scooter
After a deep research, I made a list of top most factors to be considered before buying a mobility scooter so take a look below to know about:
1)Take a ride before buy
Mobility Scooter plays a major role in the life of a disabled person so before buying this important equipment you must make sure that you can sit on it comfortably. It should have enough proper space for stretching your legs. Easy reach to control.
2)Choose a reputed scooter seller
If you are purchasing your mobility equipment online then you must buy it from a reputed and authentic seller. If a company has all these qualities, you can believe on it:
Supplies mobility equipment straight to the customers
Has the authority to sell the product
Clearly mention its price, warranty and return policy
Provide easy reach to manuals and booklet
Solves the queries of customers throughout business hours
If you live in Australia, We recommend you to try the fastest growing mobility scooter company https://activescooters.com.au/ and the best part of this company is "You can get 7 days free trial to these mobility scooters and then take the decision whether to buy it or not" and if you live outside Australia, there are so many companies you can try.
3) Pick the right category of scooter
There are two categories of mobility scooters, Class 2 and class 3. Class 2 is for short distance driving up to 4 mph on the footpath. These scooters are light and of reasonable. On the other hand, class 3 scooters are big and heavy and they are specially designed for long distance. You can drive then up to 8 mph on roads.
So be sure which type of scooter will suit you.
4) Convenience of scooter
In case you have to transport your scooter in your car then you must choose the folding scooter which are lightweight and you can fold them. Before buying ensure that you easily fold it and can pick it up and down. You must try to adjust it into your car.
5) Weight capacity
Firstly analyse your weight then choose the scooter according to your weight. There are a variety of mobility scooter in terms of weight capacity. Some are for lightweight people and some for a heavy one.
6) Take the professional recommendation
A mobility scooter is considered as a medical equipment so before purchasing the right one for you please get the help of mobility shopkeeper or a therapist.
7) Ensure the guarantee and after sale service
All the mobility scooters comes with one year guarantee period. In case you buy an old one, take a sight on maintenance cost, service and insurance etc.
8) Where it will be used
For competing for your routine tasks and to make your life easy, you buy a mobility scooter. First, you must be sure that where you will use it. You will use it inside the home or for outside areas.
If you are buying it for driving on the stony and rough surface then you should choose a 4 wheeled scooter. On the other hand, if you will use it indoor areas, you should pick a 3 wheeled scooter.
9) Elasticity of arms and seat
If you use your scooter on daily basis then it should more easy to get on and off. The arms of the scooter should rotate for your ease.
10) Battery life
Most considerable factor of an equipment is the battery life. Normally a good quality battery lasts up to 3 hours after charging. Choose the equipment with a quality battery.
11) Analyse the time you spend on your scooter
Consideration of time factor is also important before buying a scooter. If you spend most of your time on your scooter then you should go for a best quality and durable scooter with lastingness. If you will use this for a short time like weekly or a couple of hours daily then you should buy a Bobcat scooter.
Guys, it's not very easy to pick an ideal mobility scooter for you but after applying these tips, It would be easy to purchase the best mobility scooter as per our need.
Still have any query regarding a mobility scooter, comment below.