4 Gadgets You Should Always Have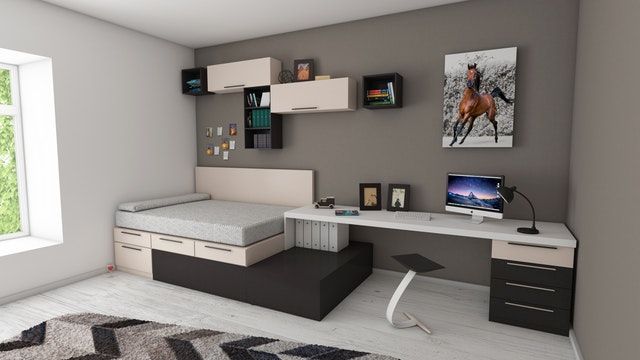 You might be able to spend all of your money on different kinds of gadgets such as high-tech cameras, Bluetooth-enabled toothbrushes, etc. But there are only a few tech accessories that a person can't live without it. It becomes an extension of yourself that you always carry no matter what you do and wherever you go.
Technology makes our lives easier. It can break or make a person because it has a lot of advantages, as well as disadvantages. People use gadgets as a means of communication, entertainment, education, and even helping others. Here is the list of devices you should always have.
Smartphone
It is the most common gadget that a lot of people can't live without it. A smartphone is a handy piece of technology that every individual should have. You can use it as a way to communicate with people, which makes it very handy if you are a businessman. This little device is capable of doing a lot of things and makes a big difference in our lives.
You can do photography if you have the latest phone with a high megapixel camera that allows you to take high-quality photos. You can also play games through your smartphone, which makes it very entertaining to have. Businesses can also be done if you have the necessary apps and tools. To sum it up, a smartphone is an essential gadget to have.
Smartwatch
If you don't own a watch yet, you should consider getting a smartwatch. There a lot of luxury watches in the market like the Speedmaster, but owning a smartwatch is a game-changer in your daily life. Just like a smartphone, this device is also capable of doing a lot of things. It can receive messages and calls, which makes it very convenient. You can also receive social media notifications in a smartwatch.
If you want to be more healthy and be fit, getting a smartwatch is a wise choice. It can monitor your heart rate and activities. It records your steps, sleeping time, and it acts as your fitness buddy or coach. It is also capable of downloading fitness apps that will you achieve your fitness goals. A smartwatch doesn't only tell time, but it is capable of a lot more.
Power Bank
Power banks exist because of the gadgets that people use a lot every day. When you start your day, all of us use our smartphones nearly the entire day. It is a useful piece of technology because you can carry it anywhere you go, and you can charge your portable gadgets quickly. There is no need for you to find a source of power, bring your power bank, and you are good to go.
If you have plans to travel somewhere that has no power source or electricity, bringing a power bank is a no-brainer. It is effortless to get a grip, and you can take it anywhere with you. There are also power banks that use a Quick Charge feature, which is mainly for phones that have Quick Charge compatibility. You can charge your device faster than the normal ones, and it's very crucial if you are on-the-go.
Portable Bluetooth Speaker
Bluetooth enables you to share files or music through your phone without using any wires. If you have a smartphone, you should probably own a Bluetooth speaker too. This device is very light and small, which makes it a space saver, and you can bring it wherever you are. Aside from portability, One of the advantages is that it consumes deficient power, and a lot of popular models use AA batteries.
You don't need an installation in this one. You can automatically connect the speaker to devices such as a smartphone, laptops, tablets, etc. It is also no hassle to bring this gadget because it doesn't have a wire, and you will never have to deal with adapters and cables. If you want to go camping or spend time with your friends, this is the perfect device that you need to bring with you.
Takeaway
These gadgets are now part of everyone's lives and become a need for our everyday activities. Everything from entertainment to cooking, we use electronics, gadgets, or devices in some way. The gadgets that we use for communication has the most significant impact on our lives. Technology also increases our efficiency, and we can do things without spending a lot of energy.
Today, there are a lot of gadgets in the market that are unnecessary and expensive. We should only pick the things that can help us achieve our daily goals. From the moment that we wake up, we use our phone right away. We use a washing machine to do our laundry, vacuum to pick up the dust, and use coffee maker to kick start the morning. These are the things that can help us and help us with our daily tasks.