Amazon Basics : Products You Should buy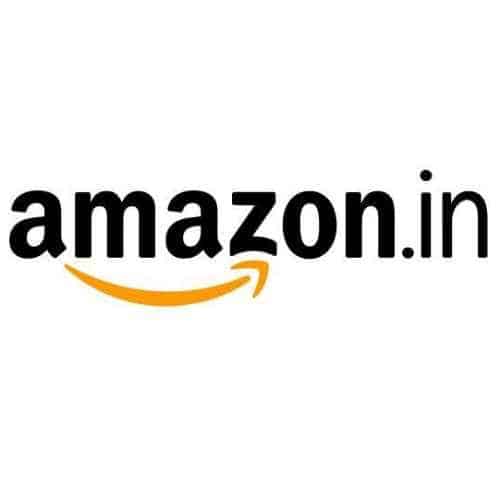 Amazon has, since its beginning, been a brand totally associated with e-commerce. It is considered to be the most trusted and most widely used e-commerce website in the world. Facts state that it comes in the list of world's top three e-commerce websites. The variety of products that are available over Amazon are just immense and the list keeps on growing.
Since the past few years, Amazon has tried to widen its reach and started several other departments too. They have started the Amazon grocery store, they have their own Amazon home speaker line up with the name Echo which is incorporated by Alexia, which is their in-house system.
Amazon Basics are the products that are manufactured by Amazon itself and are only available for purchase over Amazon. The main reason behind this step of Amazon was to provide all the essential products at a very reasonable price for the customers. The various Amazon Basics products are luggage, Headphones, automobile accessories and many more.
Let's discuss some of the Amazon Basic products.
Amazon Basics Portable Bluetooth Speakers
We all like to listen to music and enjoy our multimedia consumption. But the mobile speakers or the laptop speakers are not loud and clear enough to provide that expected surrounding. The best solution to this are Portable speakers. The competition in speakers is very huge between brands like Sony, JBL, Phillips but the main drawback was the high pricing of these speakers.
Here comes Amazon with its budget speakers that give you the experience of your life. The Amazon Portable speaker is the great piece of technology with a range of 35 feet. The battery in this speaker is great, it can give you a playtime of 8 hours. There is also a 3.5 mm jack to get the output using the aux cable.
This product is originally priced at RS. 1,995 but Amazon is giving away 50% discount over them and is available for RS. 999 only in Amazon Sale. This is available in two colors, red and blue.
Amazon Basics On-Ear Headphones
Music is an important part of life and for someone like me and the last thing that I want is a pair of crappy headphones that don't provide me with the experience that I want. The best feeling in the world is to enjoy music like there is nothing else in the world and there are many brands that promise to provide so but actually very less are able to do so.
Amazon is a new addition in the headphones department and it continues to show its quality of product with its new range of headphones. This is a company that provides you with the music experience which you just can't miss. With clear acoustics and power packed bass, Amazon Basics headphones are just worth every rupee you pay.
These are available for RS. 1,299 after a discount of 23% over the MRP of RS. 1,699. To avail this offer, use Amazon promo code and get this offer.
Amazon Basics Car Charger
The main problem that we face during traveling is the draining the battery of our smartphones and electronic gadgets. But Amazon has brought us the perfect solution to this problem, the Amazon Basics Car Charger. Now you don't have to worry anymore about the low battery of your device while traveling.
The Amazon Basic Car Charger has two output ports that can give you a charge of 2 amperes per port for a device of 5-volt rating. So now you can easily charge your Android or Apple device in your car itself. Just plug in into your car's cigarette lighter and a LED will indicate its perfect positioning.
Originally priced at RS. 1275, it is available on Amazon for RS. 499 after a discount of 61%.
Amazon Basics USB A to Lightning Cable
Amazon is a brand that has gained our trust in the years of its trade and we trust over its quality. Here comes Amazon with their specially designed USB A to Lightning cable for iPhone that will last for years without any damage.
The problem that every iPhone user faces is that their cable breaks or fails very soon and a new set of cable is very costly. To solve this problem, Amazon brought in there own manufactured lightning cable that is specially manufactured using Nylon which does not break easily. The length of this cable is 6 feet which are way longer than normally available cable.
Amazon is giving away a discount of 28% over this product and is now available for RS. 999 instead of RS. 1395.
Amazon Basics 21 ltrs Classic Backpack
It's a struggle to carry your laptop around easily and there are not many good quality laptop bags out there. So Amazon brings in there own produced laptop bag which can carry a lot more than just your laptop.
The capacity of this laptop bad is 21 litres which is enough to carry your laptop and its accessories with some extra stuff too. It I available in two vibrant colors red and blue. It is made up of polyester so it is really strong as well as waterproof.
It is available on Amazon for RS. 745 after a discount of 24%.