How to turn On/Off Google Voice typing in iPhone for GBoard Keyboard
Google has one of the world's best voice recognition that is being used in Google Voice Search. This voice recognition is currently being used for Speech to text that means one can write messages by speaking but not by typing it. Gboard App has become no.1 third party keyboard for IOS and is currently best third party keyboard for iPhone, iPad and iPod touch.
Gboard app is compatible with IOS 9 and above IOS versions. This keyboard is included with Voice typing or Speech dictation that allows converting Speech to Text. This keyboard uses iPhone's inbuilt Microphone for taking Voice input and then sends it to Google transcription to get correct and best results for our Voice input. Let's see step by step how to do Voice typing on iPhone using GBoard Keyboard.
[toc]
Step 1: Install GBoard App from IOS App Store (will be available for IOS 9 and above). Click here to download it from iTunes.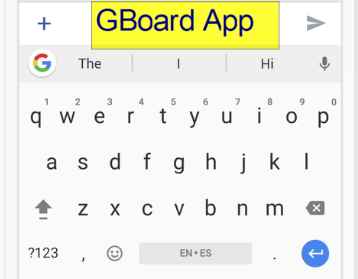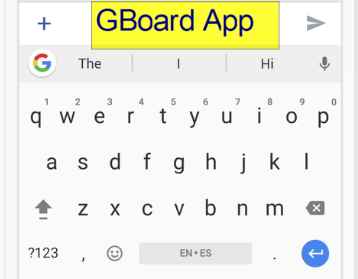 Step2: Selecting GBoard as Default keyboard for taking input
Go to Settings app from you Home
Tab onto General->Keyboard
Go to Keyboards at the top
Select "Add New Keyboard"
Under Third Party keyboards, select GBoard Keyboard
Now GBoard will be your default keyboard
Step 2: Enabling Speech to Text in GBoard
When you are using GBoard Keyboard then on bottom-left side on the keyboard, tab and hold the Globe icon.
Then tab onto Settings.
Inside Settings, tab onto Gboard App Setting on the Screen.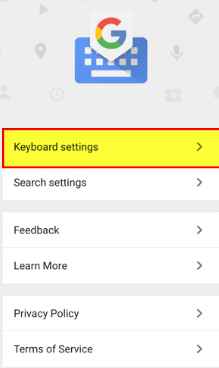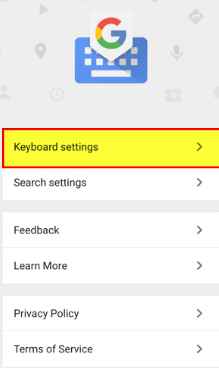 4. And then select Keyboard Settings, then turn on Voice-Input by tabbing onto it.
5. Voila, you have enabled voice typing on iPhone.
Step 3: Using Voice Input on GBoard
Also check out solution for iphone alarm clock not working .
As you have enabled Google voice typing, there will be microphone icon on Space bar.
Just tab and hold on Space bar and new pop will come containing Microphone.
Speak whatever message you to convert to text and then accurate results will be displayed on the screen.
Where this feature is very useful?
This feature is very useful for providing small input during Facebook or WhatsApp chat, where for small input also you need to type the message again. But with this feature just say the message and it will send as text on your messenger. Also check out TechFlout for more tech tricks. However, if you are comfortable with keyboard input and don't need Voice typing, then you can easily disable it by following Steps. This is really a great motivative & productive for people. You can really save alot of time.
Disable Voice typing in GBoard Keyboard App on your iPhone
Steps to follow:
On your GBoard Keyboard App, just tab and Globe icon which is on bottom left side on the keyboard.
Then on the following menu that appears, tab onto Settings option. It would take you to Gboard App settings menu.
Then select the option Keyboard Settings by tapping onto it, and then tab on Voice-input to turn it off.
Now your Voice typing option in Gboard keyboard would not appear, which means that you have disabled Voice typing in your Keyboard on iPhone.
If you face any problem Enabling/Disabling Gboard Keyboard then
You must ensure that there are no restrictions for third-party apps for allowing access
You must have enabled Microphone for Gboard App available on GBoard App settings.
We hope you find this article helpful for Enabling or Disabling Voice typing on your iPhone. If you want more tech tips then support us on Social Media by liking our page.
You can post your reviews, suggestions or any problem you face in our comments section below.