Top Speakers for great Jam Sessions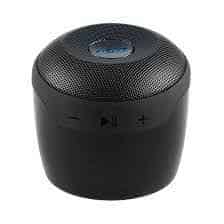 Having the best internal components to a PC will only get you as far as to say that you are able to run the latest games and the latest rendering programs like Ableton Live or Photoshop. However, in order to truly have a complete PC setup, you must make sure that you are prepared on in every sense and that all your computer's components are classy and of great quality. This is where the speaker setup comes into play, as audio is a very important part of your computer. Regardless of whether you're watching a movie or playing a game, the sound element will always play a deep role which will influence the immersion level of that specific piece of multimedia content.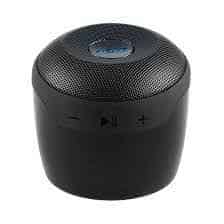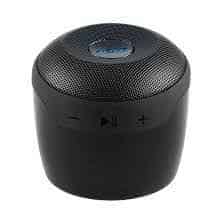 To make sure that you lose yourself in the game world next time or that you forget it's just a movie as you eagerly await the next scene, you have to invest in some good speakers. You can also check out best computer speakers under 100.  We also have a guide for you which will tell you what the best options for speakers at the moment are so that you can have a killer experience.
[toc]
Klipsch Heresy III
This is an option that you can't really go wrong with. It's an elegant setup that comes with a wood finish and features great power which will take your experience to the next level. It's an all around great buy even though the price tag is a little steep for some pockets. There is no category where you can say that these speakers aren't giving it their all, therefore it's really worth looking into the Lipsch Heresy III if you're in the market for speakers. Here are some specifications about the device:
It comes with a 99 dB sensitivity grade, which is pretty great
Low frequencies are enhanced by the existence of a 12 inch woofer which directly radiates the purest of tones
It comes with a design that allows the owner to safely and securely place it on the floor so that you don't necessarily need a desk to enjoy the sound
Not only do these speakers come with a great base design, but they also feature the option of seapping between multiple available designs upon purchase
It keeps distortion on the down low which is a good thing
Cerwin-Vega XLS-215 Dual 3-Way Home Audio Floor Tower Speaker
Speaking of putting speakers on the floor, that's exactly what this model wants you to do. Moreover, it's important to take into account that this is a big unit and definitely succeeds in looking intimidating. It's a big setup which is prone to produce a lot of audio "firepower" so that you and your guests will never complain about the music volume being too low, ever again. It's a tower-like designed speaker setup, hence the name, and features these tech qualities:
Comes with a frequency range set between 30Hz and 20 kHz
It comes with a limited warranty that lasts for 2 years which will protect the speakers from any unpredicted danger or accidents
It's a power hungry setup and it is able to keep up to 500 watts under control
Its RMS power depends on its 250 watts
It comes with its own fuse protection which will make sure that you don't lose your investment over a stupid rainstorm
The speakers come with a sensitivity of 95.3 dB
Infinity Primus Two-Way Bookshelf Speakers
This is another fine addition to the list, but it's not just "another" addition. It's more like "the addition" since it brings something so valuable to the table. What does it bring, you ask? Simple! It comes with a greatly enhanced audio quality which makes sound quality go off the charts. Sure, a great design and other functionalities are great to have, but this is what it all comes down to, specifically the sound and sound quality.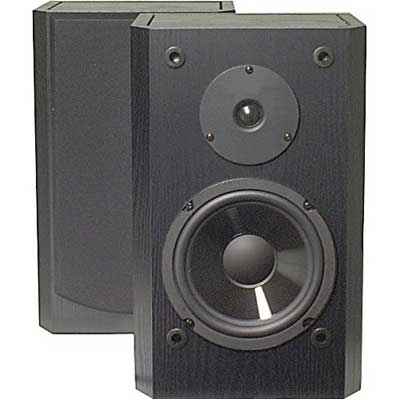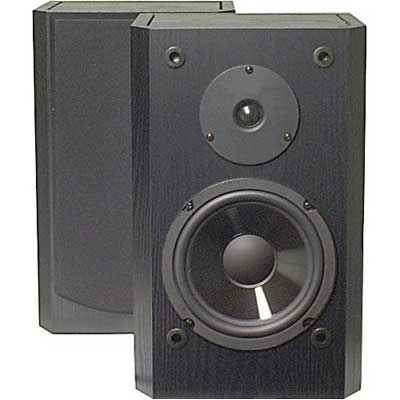 Those are things that you won't have to worry about with these speakers and neither will you have to worry about setting it up. The process is extremely simple and it follows the "plug and play" philosophy. Let's also take a look at some specs that come with this easy to install, powerful speaker solution.
It comes with a warranty that lasts 1 year, which is limited but offers great protection against threats that might ruin both your device and your experience.
It features an amazing frequency response, quality that is not easily seen in other models currently available on the market.
Music is reproduced accurately and sound stays true to the origin source as the speakers enhance the sound of low resonance enclosures.
It comes with Tweeter wave guides that allow for a frequency response based on the on and off axis.
Northridge N24AWII 2-Way Bookshelf Speakers
After seeing all the other models on this list, what could possibly surprise people about this last entry? Well ,there are a couple of things that these speakers excel at, and they would make a fine addition to any music loving home owner that wants to spice up their audio equipment repertoire. That being said, the Northridge N24AWII 2-Way Bookshelf speakers come with an excellent aesthetic design that combines rigid edges with a curved back. The result is a pair of speakers that are able to fit in a lot of places where other speakers can't reach. This allows you to micro manage your home's real estate and really make the best of every nook and cranny. This can be extremely helpful for people that live in tight apartments. Here are some interesting specs related facts about this model.
It comes with a warranty that lasts 5 years, which is considerably more that any other similar offer on the market
It features the capacity of handling 100 watts in terms of power
It comes with wall brackets which give it an edge over competitors
It's a weather resistant model meaning that you can even take them out camping or having a good time with friends without fearing the approach of bad rainy weather which might ruin them