Buying A Massage Chair – What Do You Need To Know?
With such busy schedules and hectic lifestyles, it comes as no surprise that less people find a balance between personal life and work life nowadays. Daily struggles, bills and incomes often steal from a person's daily energy and increases anxiety and stress. Add a poor diet and less to no physical effort and you will notice persons in their 30s looking much older and consumed. Unfortunately, most people do not realize how easy it is to improve their lifestyles without even needing much money. Simple life pleasures like reading a good book, eating a cheesecake, drinking a glass of wine or enjoying a relaxation massage are close to free and can be easily achieved with only good will and a splash of time.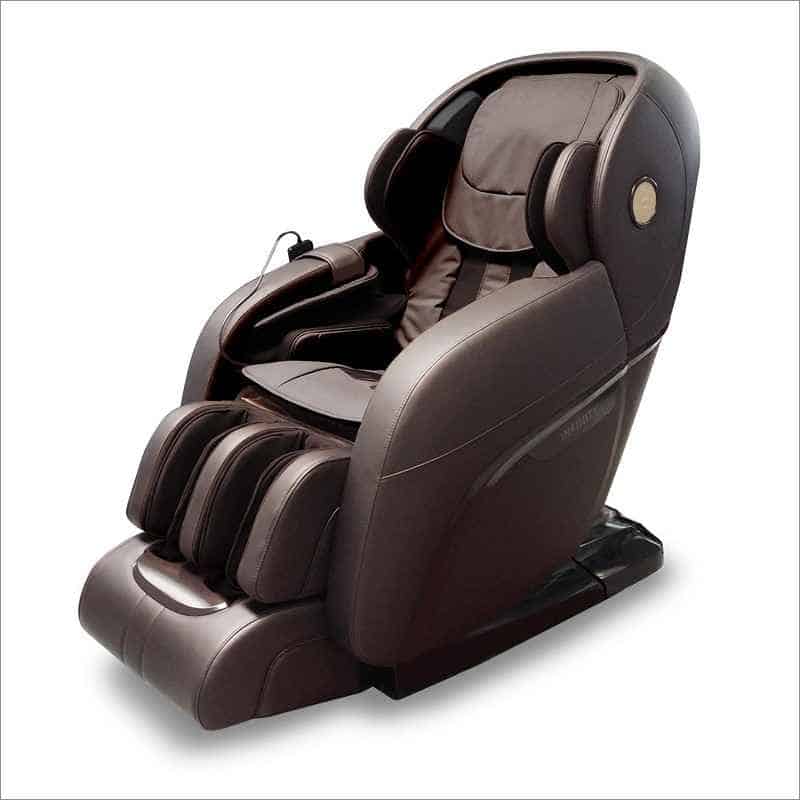 Relaxation is extremely important if you want to keep your body looking young, fresh and toned. And while sports and a healthy diet certainly add to achieving your goal body, looking after your muscles and bones should also be a priority. And what better way to do so if not often appeal to relaxation massages? Luckily, you don't have to spend hundreds of dollars a month going to fancy spas or sparing an entire day to treat yourself. You can now receive all the relaxation you need in the comfort of your own home by simply buying a massage chair.
The great advantage of massage chairs is that you do not require another person performing the massage on you. Moreover, you can enjoy a full body massage at once, without focusing on a certain area at a time. Relax your head muscles, your legs and your arms in the same time while your back receives a warm heat aiming to release tension and soreness from an aching body.
But with so many options on the market of top massage chairs, how can you make sure you did the right choice by purchasing a certain model? In order to make your search easier, we enclosed a list of aspects you should most definitely take into consideration to make the most out of your massage purchase:
Location
Forget about buying a massage chair if you are the owner of a crowded space with little to no storage place. Most massage chairs represent bulky pieces of furniture which require plenty of space in order to be efficient. You just can't stick a whole massage chair into a small living room or, even worse, into a tiny bedroom or a closet. You will require plenty of space to breathe and walk around your chair. However, large living rooms, spacey offices or roomy studios and bedrooms represent the perfect environments to welcome your own oasis of relaxation, free of guilt. But, apart from the original size of your massage chair, most of these devices also include head and foot recliners which will obviously require even more space in order to make yourself comfortable and fully relax at your massage session.
Again, it makes no sense storing your massage chair directly behind a wall because you will risk hitting your head on the wall often enough. Also, try not to place your massage chair near a small study with little to no space for resting your feet. Last but not least, think about the weight of such a massage chair. Most massage chairs are steady and heavy, thus you will have certain inconveniences if you try to move it around. Luckily, some more recent massage chairs do come with wheels so that you can easily move them around. We suggest you opt for these models.
Features
Obviously, the main thing you should take into consideration when purchasing a massage chair is the number of available features. Does your massage chair switch from heat massage to vibration massage? Shiatsu massage is one of the most popular types of massages targeting specific body areas and applying an intense pressure. There are also other massage chairs that provide a type of Swedish massage.
All in all, most massage chairs cater to different body parts. They mainly fixate on a certain body area in order to release tension, muscle soreness and heal small injuries. Also, you most probably won't even use all the features provided by your massage chair so you must take into consideration which body areas you will most likely want to be treated and massaged. Neck and shoulder pains should appeal to special massage chairs that incorporate a certain type of massage specific to these body areas. On the other side, if you mainly feel pain and tension in your feet you will have to orientate towards a body chair with specific foot massage options.
Budget
Buying a massage chair is quite an investment considering they should be reliable and functional devices that will last you a long time from now on. Do not exceed your body though and only focus on massage chairs you truly afford or actually need in your home or office.