Top 4 Best Selfie Camera Smartphones (2021)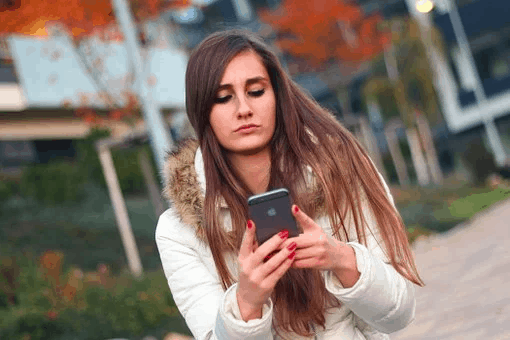 The existence of phones has no longer remained limited to calls.
People give prime importance to the cameras built in the phone to capture their memories easily.
There has been a trend of being updated in social Media by uploading pictures of whatever one is up to. It may be enjoying your vacations in beautiful locations and sharing the pictures of it, or may the pictures of delicious food cooked by you. It's just not about clicking any random pictures, but people always want top-level clarity to be in the race.
Selfies cameras play the role of prime importance as the generation is obsessed with taking selfies. Social influencers and content creators have made it a great career option while shooting their vlogs with selfie cameras.
There are so many smartphones in the market which creates confusion about which to buy. This article compared such smartphones and their camera specifications, which provide excellent features on a reasonable budget. Not only cameras but this smartphone provide other excellent specifications over the past few years.
vivo V21
The one which tops our list in the category of top selfie camera phones is vivo V21. The phone comes with a 44 MP OIS front camera and 800U Processor, and other specifications like a refresh rate of 90Hz. It has a sleek minimalist design with 7.29mm of thin body and a 6.44 inch E3 AMOLED display. The rear body looks classy with the AG Matte glass. The device is powered by the MediaTek Dimensity 800U Soc coupled with 8GB RAM and up to 256GB internal storage.
The phone also provides an extra 3GB of RAM, which makes 11 GB of internal storage. It runs on Android 11, supported by Fun touch OS. The phone is backed up with a 4,000 mAh battery, which supports 33W of fast charging. The phone also has some modern features like an accelerometer, ambient light sensor, proximity sensor, E-compass, fingerprint sensor, and a gyroscope. The connectivity options include features like a hybrid dual SIM slot, Bluetooth 5.1, USB Type-C, 2.4GHz WiFi, GPS, OTG, NFC, among others.
Coming to the camera, the phone has a triple rear camera with 64 MP of primary camera and 8MP of the ultra-wide-angle lens, and a 2MP macro shooter. It has features of 4k Video, Ultra-wide night mode, and art portrait video. The 44 MP of the front camera is paired with Electronic Image Stabilization (EIS), AI Extreme Night, autofocus, and a dual-LED light sensor. The device has a feature of extreme night mode to shoot the front and reduces noise with the help of AI algorithms.
Asus Zenfone 8 Flip
The second on our list is Asus Zenfone 8 Flip, known for its best selfie camera and front-facing shooter. While taking the selfie, it uses the rear cameras, which get flipped around by pointing towards the front and making the photos as good as those with back cameras. It consists of a 64MP Sony IMX686 f/1.8 primary camera, a Sony IMX363 12MP f/2.2 ultra-wide, and an 8MP 3x telephoto. The phone also consists of impressive specs, a massive battery, and a gorgeous 6.67 AMOLED screen.
Samsung Galaxy S21 series
The next is the Samsung Galaxy S21 series, which is similar to the other series of S21 Plus and Ultra. It has a 10MP selfie shooter and a 40 MP ultra bump. The software includes must-have features like wide selfie mode and options for choosing from numerous beauty modes. There have been excellent customer reviews of the phone but a little higher in the price range.
Google Pixel 5
Google Pixel 5, a phone which cannot be ignored when talking about selfie cameras. Having the best selfie cameras, the phone consists of just an 8MP front-facing camera, but the hardware is not everything to do. It has got some significant software optimizations to make it the best.
Conclusion
This was all about the top selfie cameras phone with good front cameras. If you are willing to buy one, you must choose to have the best within this article. Of your selfie and flaw them on Instagram!!