Must Have Gadgets for New HomeOwners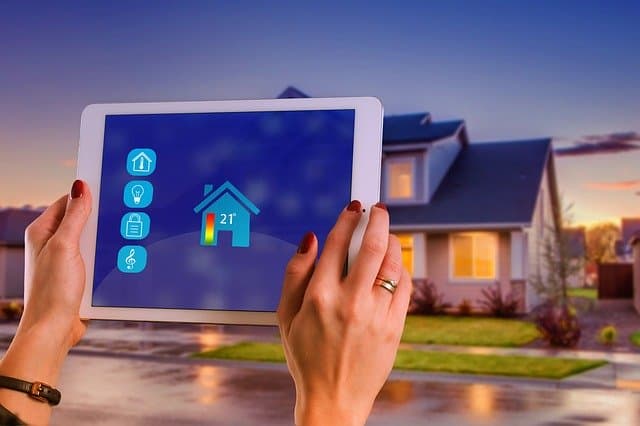 If you want to upgrade your home without spending a lot, nothing beats getting a couple of the high-tech gadgets available on the market. Today, product manufacturers are going an extra mile to ensure that homes are not only safe but also high-tech entertainment hubs.
Below are five tech gadgets that every homeowner will love.
LawnBott
Do you have natural grass lawns around your home? If so, you need the LawnBott. This battery-powered lawn mower will make it easy for you to keep your lawn well-manicured.
The LawnBott is a self-propelled robot mower that automatically recharges when power is depleted. The gadget uses a signal detector to ensure it stays within the boundaries of your yard. There is also a rain sensor, which will send the robot lawn bot back to its docking station in case it starts raining. Finally, you can limit the people who can control the gadget through a PIN code and using a GPS tracking system.
With the LawnBott, you can ensure that your lawn always stays manicured, even when you don't have time for manual work. All you have to do is schedule the robot to mow multiple times a week. The robot will leave the dock, mow your lawn, return to the dock, and then recharge without requiring any input from you.
Alexa
Alexa has become a must-have companion in today's tech-centric homes. Once you bring Alexa into your home, you'll be calling her name more often than anyone else's.
The Echo device has become the all-round companion that knows everything in the house.
Can't find your phone at home? Simply let Alexa call one of your contacts. Looking to buy a new home in a particular neighborhood? Alexa has you covered. What about the latest headlines from your state?
Alexa is there for you.
Alexa has more than 7,000 in-built skills, and more are being added almost every day. With the Amazon Echo gadget, there is literally no reason why you should be bored at home. You'll be talking to Alexa everyday like the best friend that you never had.
Carbon Monoxide Alarm Detector
In some states, homeowners are required to install both carbon monoxide and smoke detector alarms. However, having too many gadgets in the house can be a little off. So, why not combine these two alarms into a single gadget that offers even more functionality?
The Next Project offers both a carbon monoxide detector and smoke detector alarm in one gadget. Installing the gadget will immediately elevate the safety of your home. Not only will the alarm detector sound a warning when carbon monoxide levels are above the limit, but also when smoke is detected.
One of the features of the combo alarm is synchronization. Through the feature, you can make all Nest products in your home to sound an alarm when one of them detects carbon monoxide or smoke. Therefore, you will hear an alarm in the master bedroom when carbon monoxide is detected in the living room.
SodaStream Fountain Jet Soda Maker
The SodaStream Jet Sparkling Water Maker Starter Kit allows you to turn tap water into your favorite carbonated beverage with ease. The gadget has more than 60 flavors featuring healthier ingredients that you can choose from. The ingredients do not contain aspartame or high-fructose corn syrup.
The home soda maker is a great gadget that will be used regularly during game nights or other gatherings.
ecobee3 Smart Wi-Fi Thermostat
If you love tech gadgets and want to lower the carbon footprint in your home, check out the ecobee3 Smart WIFI Thermostat. This gadget has advanced features that allow you to do more than just turn up the heat. The device has a Remote Room Sensor, which helps to conserve energy and save money at home all year through.
The ecobee3 Wi-Fi thermostat works on complex algorithms to build your home's energy profile. The algorithm takes various data into account, including the outside temperature and how comfortable your home is to work out the energy to conserve.
The Remote Room Sensor feature of the gadget can sense whether a room is occupied to come up with an energy-saving plan. Through the Wi-Fi, you can monitor or schedule changes to the settings from a computer, tablet, or smartphone. This comes in handy in conserving energy while you are away from the house.
Other Gadgets
There are hundreds of other gadgets that are designed to make your home smarter and cleaner. It is easy to get overwhelmed with the variety of choices available on the market. Therefore, you should determine your end goal before looking for a house gadget.
Ideally, you want a gadget that will make your life worth it, be it through performing specific tasks, providing information, and so on.
The above are five must-have gadgets that should be in every home.