Home Cleaning Tip: Use Pool Cleaner Plus Other Gadgets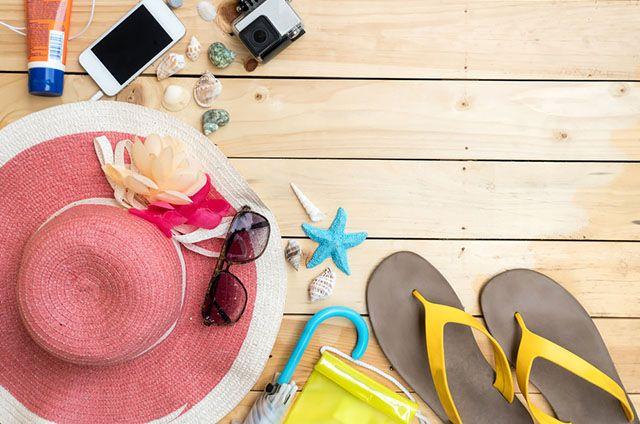 Some people love cleaning every corner of their house. If you're a fan of home improvement shows and you're following a lot of cleaning gurus on Instagram, that's great! But if you feel like cleaning takes away a lot of your productivity or spending quality time with your family, you need to do something.
Investing in home cleaning gadgets like pool cleaners, robot vacuums, and window cleaning robots can help you finish the task faster and stress-free. Most smart bots can work independently to give you time to do something else as it works. As long as you pick the right robot for the job, you are assured of a quality result faster than doing the tasks manually.
Top 3 Must-Have Cleaning Gadgets
The best thing about having home cleaning robots is that you can organize your house anytime you want. They are reliable tools to help you filter the debris from the pool, remove stinky stains and smell from the floor, and clear out dust from the glass window. When you need to clean your house a few hours before your special guests arrive, robot cleaners are the best handmaids to rely on.
Automatic Pool Cleaner
Let's start with your pool since it's one of the most visible parts of your house. Nothing is better than having clear, sparkling pool water to greet your guests. Since the pool is one of the best places to hang out with friends and family, it's crucial to maintain its cleanliness at all times. The most convenient way to do that is by using an automatic pool cleaner. If you don't know what it is and how it looks like, you can browse for the widest selection here.
A robotic pool cleaner picks up debris from the water, walls, floor, and even stairs. Buying one is a wise move since a pool cleaner brings many benefits. For one, you can save on an electric bill since the machine uses its own filter when it cleans, not the pool's filter system. All you have to do is plug it in, put it in the water, and let it do its job. That's how simple this device works.
An automatic pool cleaner goes around the pool and picks up dirt as it moves. It has brushes to loosen up the dirt and a vacuum to suck them. In robotic and pressure-side pool cleaners the debris goes into the filter, where it is trapped while the cleaned water is being pushed out. The signal light will tell you once the filter bag or built-in cartridge is full. In this case, you need to detach it from the device and take out debris with running water before using the device again.
Some robotic pool cleaners remove dirt as small as 2 microns to give you a spotless pool. It acts as a second filter that improves both the water quality and circulation. Although some models can cost you more, there are faster and cheaper options to choose from.
Robot Vacuum (Robovac)
A hybrid floor cleaner consisting of both vacuum and mop can remove dirt, light stains, and odor from your floor. No matter what type of floor you have, there is one robovac designed to wipe away debris. This device makes it possible to have a sparkling clean floor without lifting a finger.
When shopping for the best robovac, you need to consider several factors such as battery life, ease of use, floor type and size, floor and carpet sensors, and app integration. In general, all robovacs work the same. The machine squirts water onto the surface and the mop loosens up dirt and grime. Its vacuum then sucks up dirt which goes directly to its built-in trash bag.
Window Cleaning Robots
It's time to get rid of that foggy and blurred vision of the outdoors because of a dirty glass window. Getting crystal-clear windows is now easier with a window cleaning robot. However, note that this bot has a power cord so you have to make sure that you have a power outlet near the window or an extension cord. Most of these robots work on a large surface only to allow them to maneuver themselves with ease.
Using a robotic window cleaner helps in cleaning safely since it doesn't need you to climb high posts or ladders. It also saves you from the inconvenience of using a squeegee. Using a robot frees you up and makes window cleaning safer, especially if you live in a high-rise condominium building. It uses artificial intelligence to determine the best cleaning route and water spray system to loosen up the dirt.