Easy Ways to Track a Cell Phone Location Without The Owners Knowing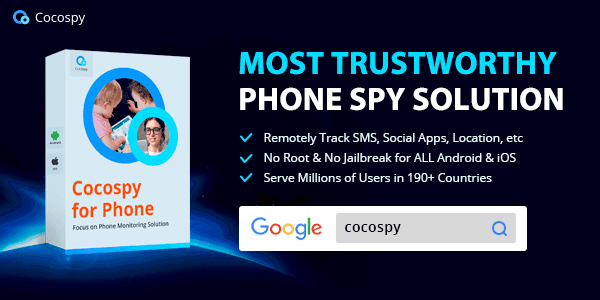 The need to track someone's cell phone is growing by the day. Be it parents trying to know where their kids are, a spouse spying on the other or employers trying to find out where the employees go to when he/she is not around.
But before you think of tracking someone's location, you first need to think of the best phone tracker to do this. Millions of people across the world are recommending Cocospy to easily track someone's location. In this post, we shall look at how to secretly track a cell phone location for free using Cocospy.
The invention of Cocospy has, to a large extent, millions of people. As we speak, this application commands respect among millions of users across the globe. It has been endorsed by major publishers like the PC World, New York Times, Top 10 Reviews, LifeHacker, Forbes, Android Authority, CNET, PCMag, TechRadar, Toms Guide, Digital trends as well as Life Wire.
How to start tracking using this application
Sign up for an account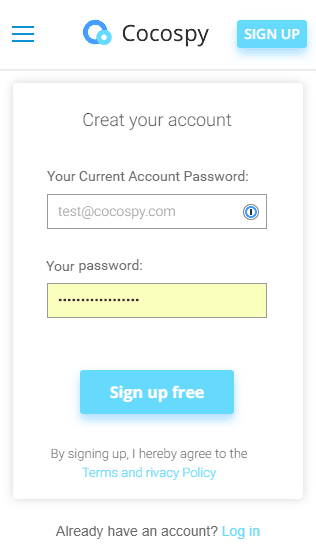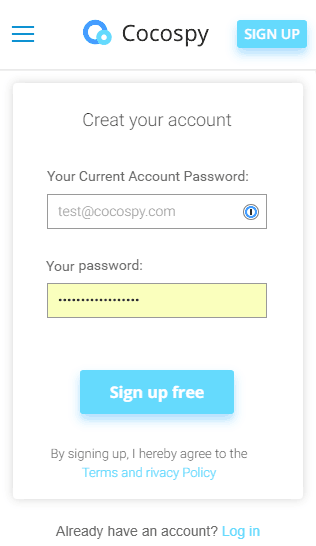 Before you start tracking the location of a given iPhone or android device, you first need to sign up for a free account on the Cocospy platform. Signing up for an account is easy, as all you need will be an email address and a password. The process should not take you more than five minutes.
Install the Cocospy software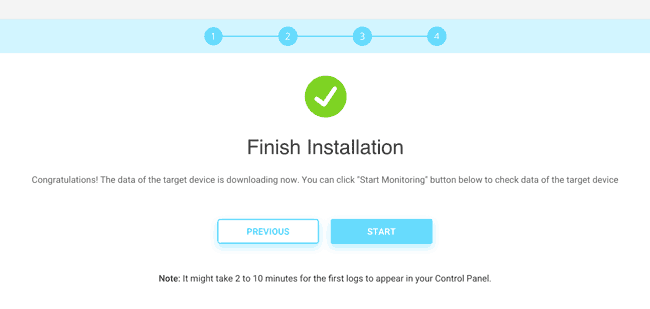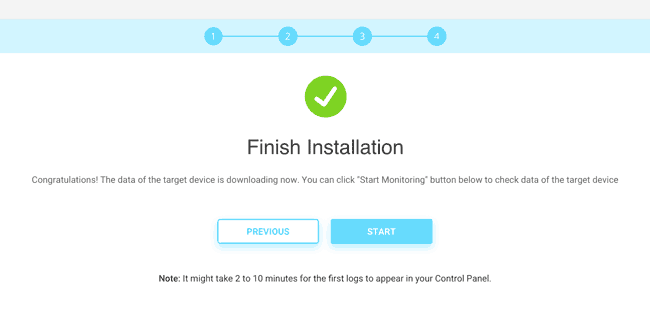 For you to easily track a target phone, you need its credentials. For those who want to track iPhones, then there is no need to install the Cocospy application, given that you can easily use the iPhone's iCloud credentials to track it. But if you want to track an iPhone, then you have to install the application onto the phone for you to track it.
Installation of the software is easy and straightforward. There are no complicated procedures required during the whole process.
After installing the software, it is advisable to remember to hide the app's icon. This way, it will be hard for the one being tracked to learn of it.
Start tracking
Once you have signed up for a free account and installed the software, the next thing is to start monitoring the movements of your target. This is made possible through the use of Cocospy mobile tracker feature, which enables a user to monitor the location of the target mobile device.
What makes Cocospy the best cell phone tracker app?
Cocospy is a leader when it comes to iPhone and android phone tracking. It has special features that make phone tracking easy.
Works quietly
One of the main reasons why millions of people are choosing Cocospy to track cell phone location is that it work quietly. You can easily hide the app's icon from the target phone after installing it.
Also, the application runs quietly in the background without consuming too much power. And at the same time, the application cannot slow down the phone being used.
Real-time updates
The Cocospy location tracking app provides an opportunity to monitor the whereabouts of an individual in real time. This has helped many users to utilize its geo-fencing feature to get alerts when the target phone goes outside the set range.
Other location tracking, what else makes Cocospy special?
As aforementioned, Cocospy is a leader in the world of spying. You can use it to know virtually anything about a target person/device. Here are other things you can do with Cocospy tracking app;
Social media monitoring
You want an app that will easily help you know what your kids or spouses are discussing on social media with others. Then you need Cocospy. This application will enable you access all the social media accounts and be able to read through the messages that he/she is chatting with other people.
Browser monitoring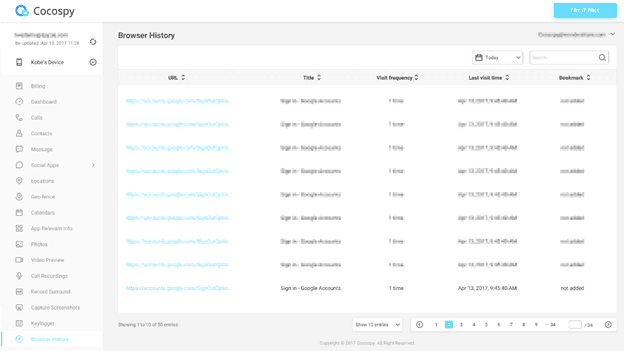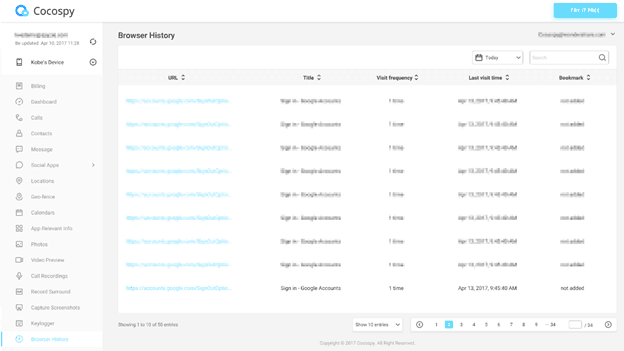 With Cocospy, you can easily monitor the sites that someone is browsing through. This is essential especially in the case of children, who are too eager to browse adult content like pornographic materials.
Access to other installed apps
Cocospy gives you the freedom to know all the apps that have been installed on the kid's iPhone. Note that some kids would install gaming apps on their phone, some of which are addictive. As a parent, you can use this application to access and then advice your child on why such apps are not good for them.
Conclusion
The best way to know what someone is hiding, or where someone is, is to spy on that person. Cocospy is the best tracking application that anyone can ever use to find the location of a given iPhone or android device. The fact that you have read to this end means that you can now comfortably track someone's cell phone using Cocospy.