How to Download Whatsapp on PC | Computer Step by Step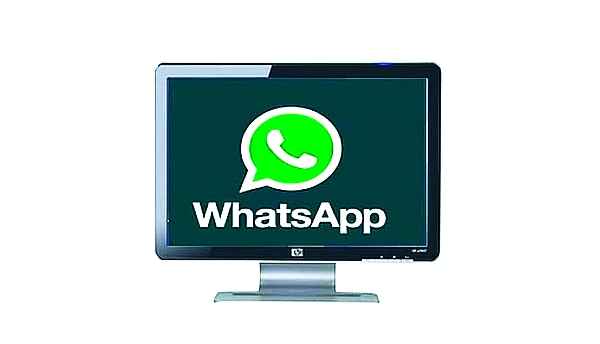 We all know that we can use whatsapp on our smartphone. But do you know that you can also use whatsapp on pc, computer and many other machine. In this post I will show you how to download whatsapp for pc and install it on your machine. Whatsapp for computer is has now become very old tricks. But I noticed that many of guys were facing problem while using whatsapp on pc. So I decided to write a complete post whatsapp on pc.
Read Also : Why do You must have GBWhatsapp App Apk ?
In the present instant messaging scenario whatsapp is one of the dominating IM among all the other messenger service provider. According the latest record whatsapp has (300) million users across the world and about (20+) million users alone in India. It is the first instant messenger app that is also developed for non-smartphone phones. It supports all the popular OS like android, iOS, windows phone OS, nokia asha plateform, blackberry etc. But the sad thing is whatsapp on pc is not available currently in any app store. Check out these WhatssApp Group names .
But here we are going to discuss a way by which we can also use whatsapp on pc too. Because whatsapp officially does not support its app for pc, here is an alternate way through which we can do it.
Also Read:
Note: please note that you should have a working internet connection to successfully install whatsapp. Because whatsapp is downloaded after the bluestacks download. So make sure you have it.
Method of using whatsapp on pc
This post will answer your query like
whatsapp on pc
download whatsapp for pc
whatsapp for computer
There are mainly two way by which whatsapp on pc can work for you. They are
By bluestacks
By wassapp
Note: it looks like that second method of wassapp is not working now. So here in this article we will only discuss the way by which we can really install whatsapp on pc.
There are also other software available in the market like youwave etc which can be used to install whatsapp on pc but bluestacks is the most popular way of doing it. So here we go.
by bluestacks
For downloading whatsapp on pc by bluestack just follow the below mentioned simple step. After following all steps you will have whatsapp on pc for sure. I will guide you through every step. Just follow these guides for installing
Step 1
First download the official bluestacks application for windows for using whatsapp on pc.
Step2
Install the application as we normally do with other by double clicking it.
Step 3
While installing bluestacks it does download the data from its server. So your internet connection should be working at this time otherwise installation process  for whatsapp on pc will not be completed.
Step4:
Download the whatspp APK file from searching in the bluestacks app.
Alternative: if you have whatspp apk file already, you can avoid this step. Simply open this file with bluestacks. Whatspp application will automatically began to install. Thus you can download whatsapp on pc.
Step5:
Now in bluestacks application click on my apps.
You will see whatsapp application icon there. Simply click on it.
Step 6
Now you are almost finishing things for whatsapp on pc. Follow the necessary step afterwards. Such clicking on accept and install, country code followed by your mobile number.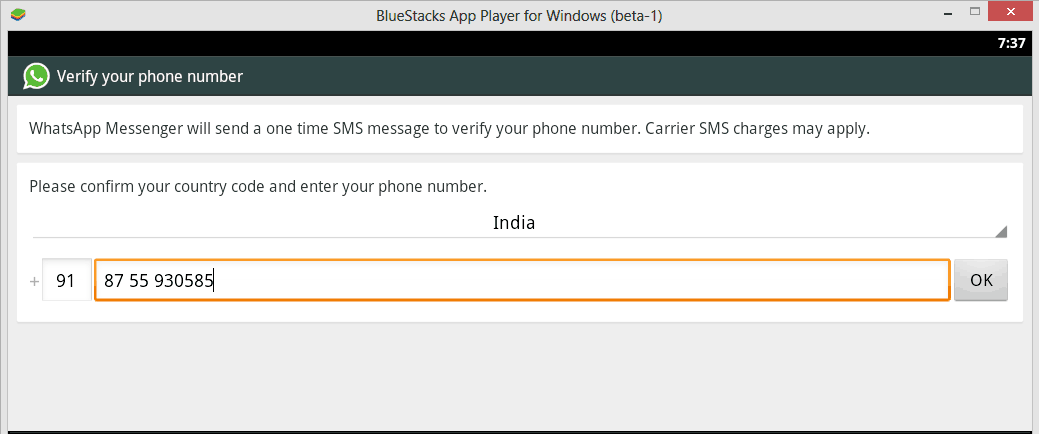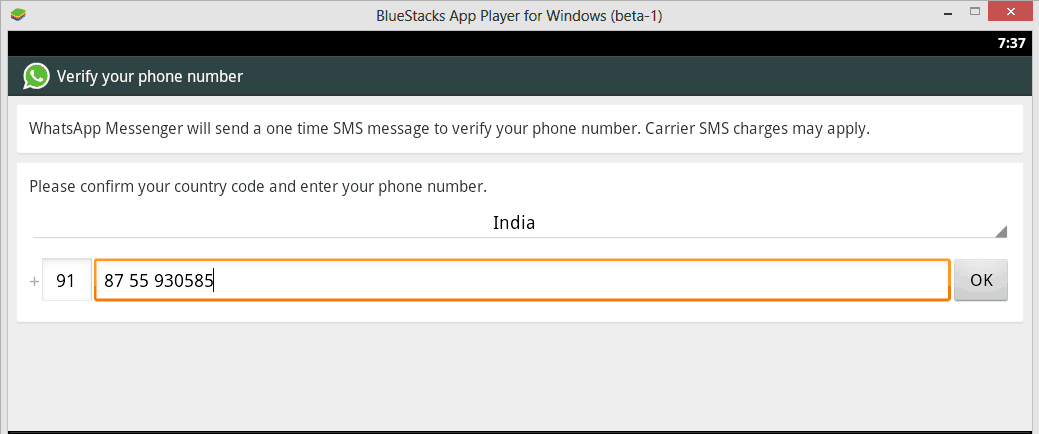 Step 7
Whatsapp will send a verification code to this number. Make sure you have access to this phone. Otherwise verification will not work. If sms verification fails try to use voice verification. And type the verification code given by whatsapp. This is the necessary step for using whatsapp on pc. Without this you will not able to use whatsapp on pc.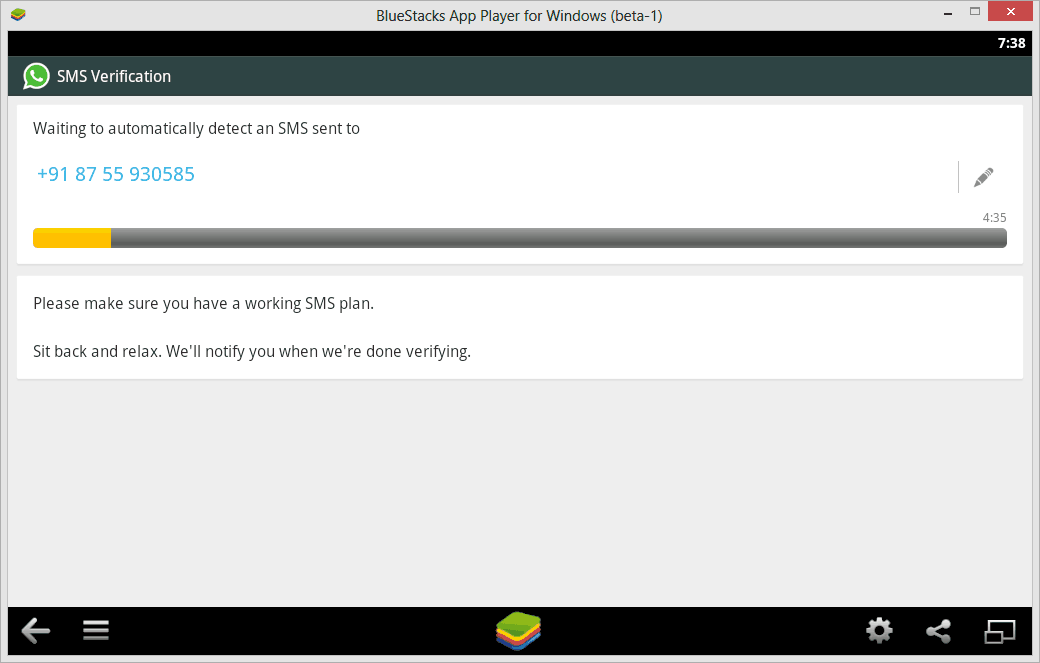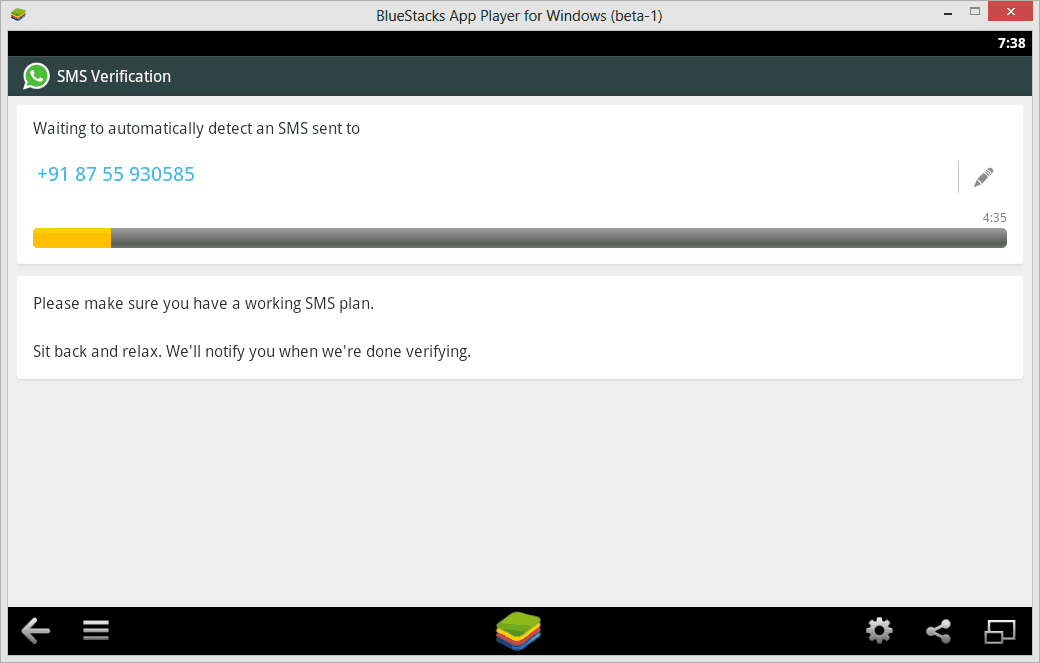 All done friends. Now you can use whatsapp on pc.
Whatsapp group names are trending these days. If you want to know about top tricks to make whatsapp group names then follow this link.
Adding contacts on whatsapp
I hope as of now you have successfully download whatsapp on pc. Now its time to add some contacts in whatsapp. As if we download whatsapp on pc by default it will not take any contacts from your phone. Whatsapp on pc will behave you as a different machine even for the same number.
For adding contacts on whatsapp follow the below written steps.
Step 1:
In whatsapp application click on the menu icon at the bottom of the bluestacks application.
Step 2:
Click on the contacts icon. Now again click on the menu icon.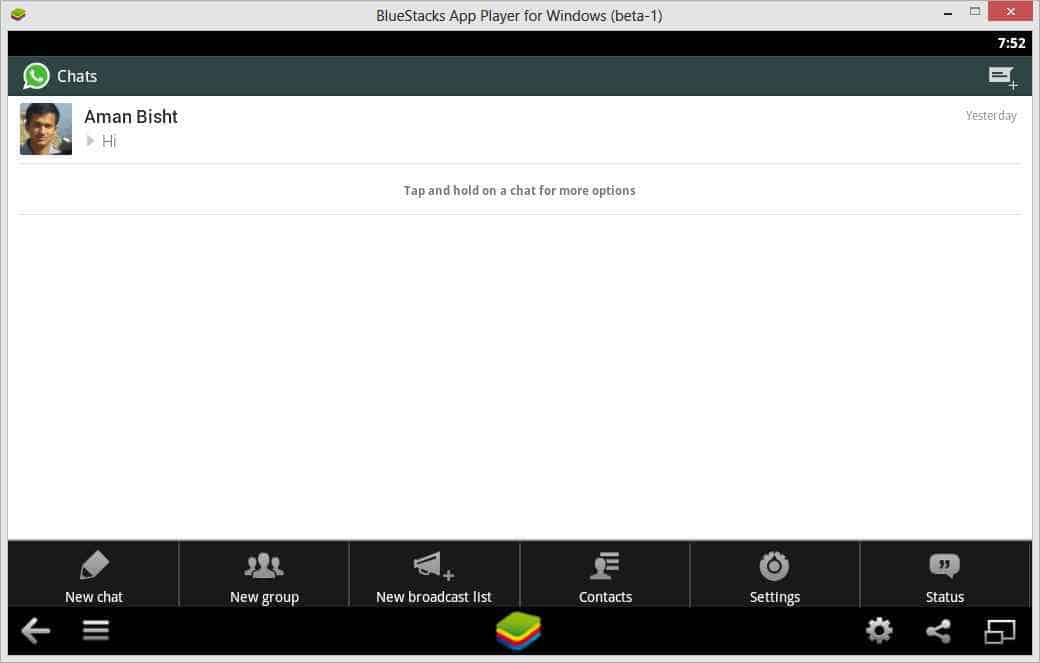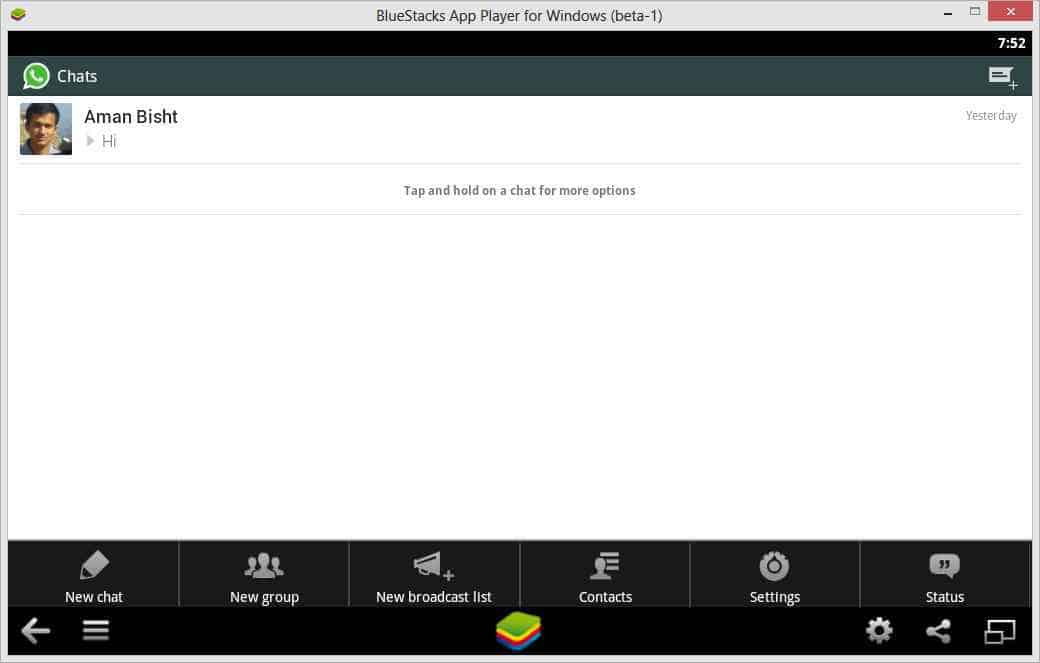 Step 3:
click on the add contact option.
Step 4:
fill the type the name and number in the corresponding field and click on done.
You can add more contacts by following the same steps and enjoy whatsapp on pc. I hope you are with me.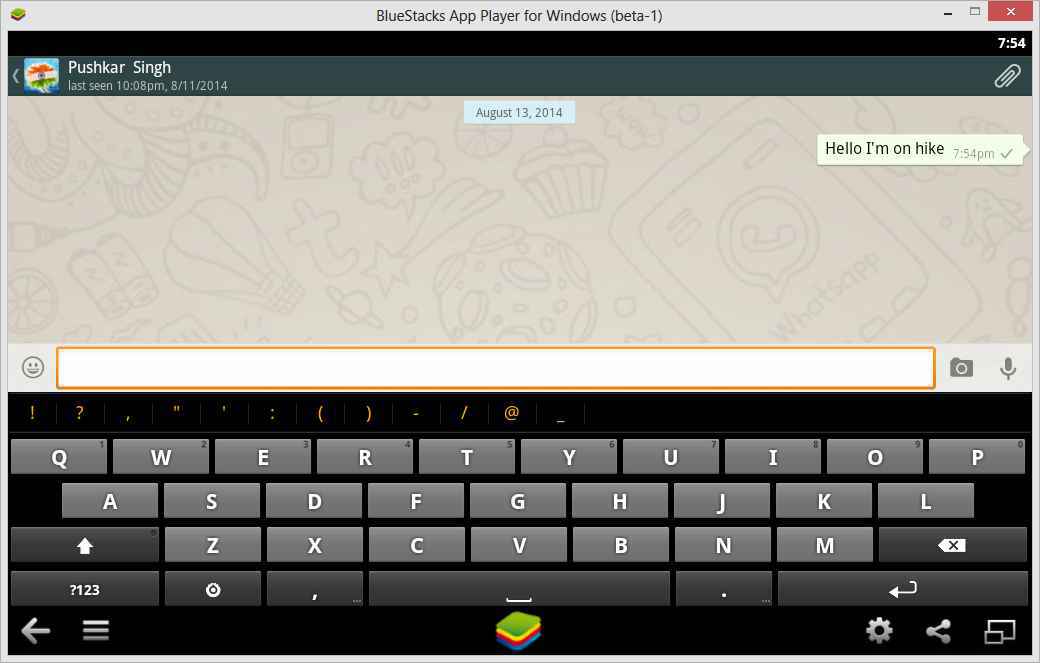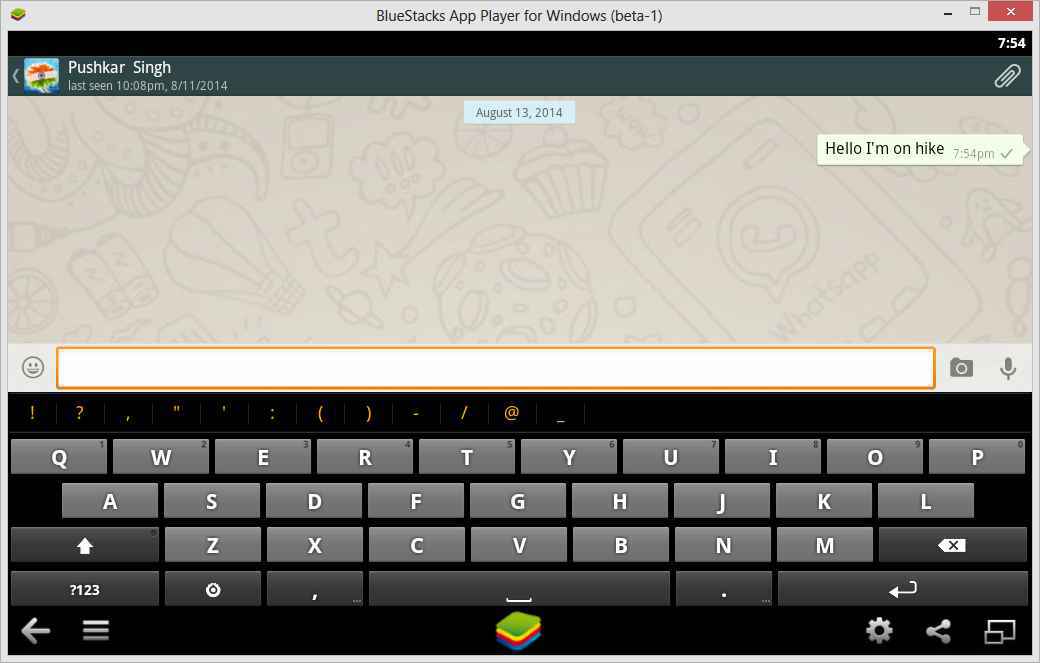 How bluestacks application works?
Whatsapp on pc works on a simple concept. Actually basic concept behind whatsapp on pc is that the bluestacks application is the virtualization technique. It provide a virtual android environment to android application. And whatsapp and other android application can be runned in the bluestacks because of the fact that bluestacks provides it actual android environment. So with the same setup of application which we use on our android smartphone, can be used in the bluestacks app. It simulate the behavior of android OS. That is the concept behinde whatsapp on pc. And it enables whatsapp on pc by this.
That's all friends. Now whatsapp in available right in your window laptop or desktop.
I hope you are with me, And successully downloaded whatsapp on pc. However if you have any problem regarding whatsapp on pc. you can simply put your problem in comment, we will reply your query as soon as possible. If you enjoyed this whatsapp on pc trick please do share it with your friends.
I have written a complete guide on hike vs whatsapp. Please check this article too. 🙂
Labels
# whatsapp on pc # download whatsapp for pc # whatsapp for computer