How we Increased Our Traffic Through HitTail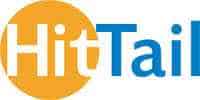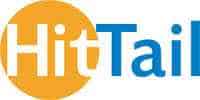 For a successful online marketing there comes a term which is very important that is Search Engine Marketing (SEO). In old times till end of 2010 there is no much importance of this term until Google totally changes their policy and algorithm on how the search result will appear in the search query of the user. Google panda and penguin updates totally ruined the world of many successful blogger at that time which are earning profit in about thousands of dollar.
So now everyone is searching a right way of increasing organic traffic to their site which will right in a way what Google will like from us. Sometime before writing this article we came to know that there comes a SEO related tool known as HitTail which is highly recommended on many popular website is very good on this. And after using this tool we notice a significant increase on the traffic we received from the search engine.
For understanding the theory and mechanism of HitTail tool we have to first understand the concept of Long Tail SEO.
Long Tail SEO
Long tail SEO basically refers to targeting those search queries which are generally 2 or more than it in length. Actually the world is going smarter and everybody will have to work according this to keep up with the world. Most users don't search for the keyword which are group related rather than, they search for the specific keywords. An example of this would be like this: user will search for the popular plugin for the wordpress rather than entering the wordpress or plugin in one keyword. The statistics result about search queries shows that more than 70% queries contain 2 or more than 2 words. Only 30% queries are specific terms. This % will surely going to decrease in the future world. If a user comes to your site than he will definitely have a purpose and looking for something special about his or her queries.
This results gets clear if you look at your site's analysis. These long-term SEO keyword are more likely to bring more traffic to your site because there is a less competition in these keywords. So long tail keywords should be in everybody's eye for optimizing the site.
HITTAIL
HitTail is basically a tracking software for search queries coming for your site. This tracks your search data for the long tail keywords already present in your site. It automatically runs without any trouble to admin and record all the search keyword and click came to your site. It analyzes all the keywords and make a list of all the keyword which actually getting more traffic for your site. It has its own algorithm for this purpose. You can alter your existing your earlier posts or can write a new article related to the keywords coming for your site.
SETUP HITTAIL ON YOUR SITE
For using the HitTail plugin you have to firstly make an account for this. So sign up for HitTail account. Basically it is paid service but it can be free for one year if you do want to write a review article about HitTail. This is their new scheme of HitTail which everybody would like to use. Otherwise the price scheme of HitTail starts with $9.95 per month. The pricing scheme of HitTail depends on amount of traffic you get. So if you have a larger site you have to pay large amount for using this. Although they have also a free trial period in which you can check HitTail on your site. If it really getting traffic to your site then I would recommend you should opt for their paid service. The trial period of HitTail is of 21 days.
As soon as you sign up for HitTail account you will be provided a tracking key which you will have to paste on your HitTail setting menu in admin area settings.
I am telling you how to use it in wordpress?
HitTail provides their own plugin for it. You can simply search for HitTail on add plugin option of your site. Install it and activate it by giving the site id which you were given in signup process in HitTail account.
Ok that's it. Click on the save changes button. It will have to need some time, before you will actually get long tail keywords suggestion for your site.
TWO WORDS FOR HITTAIL
In the world of competitive internet marketing, HitTail tool is more than awesome. The function provided by it are really useful and beneficial to increase organic search results in a short span of time. The keyword provided by it will definitely keep giving you new ideas.
Although it has more benefit than any other present on its field but there are also something which I don't like too much. One of them is their limitation about the keywords. The keywords are limited & now they are 15 per page. The user interface of HitTail is not so much attractive which really needs improvement in future. Other limitation includes that you can only add keywords from the suggestion tool to the to do list. You have to get all keywords to the suggestion tab for moving them to to do list.
FINAL WORDS
Hittail functionality is amazing and beats all its competitor in its field. Its advantage really helps it to overcome the user interface issue of it. You cannot wait to use it. If anyone wants to increase their organic search traffic, then they have to really focus on long-term SEO strategy. Users wants specific results for specific search queries.
If you really want to attract more traffic to your site you should really start using it.
Hope you liked this posts. If you have any query related to long-term SEO, please feel free to let us know your issue.