Top 5 Qualities of a Professional Blogger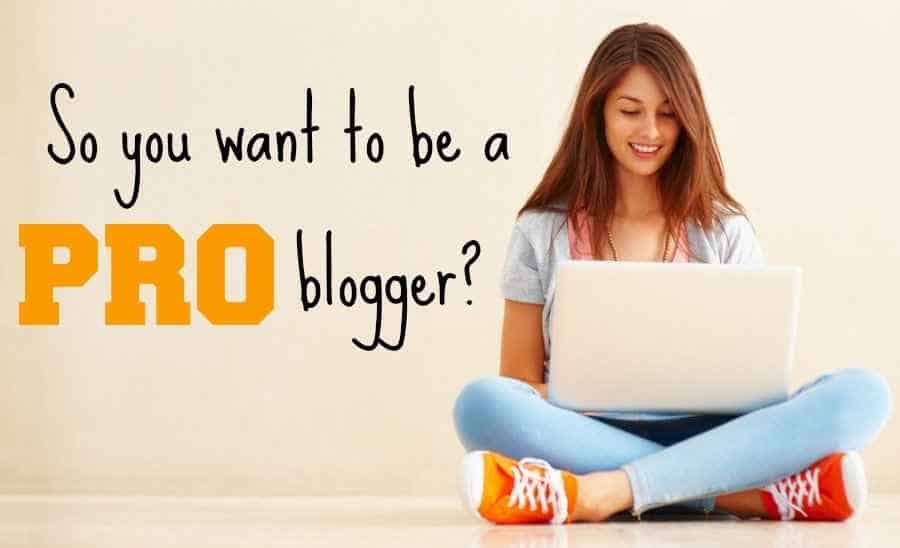 There are many people in the world, who had started blogging. Many of them have left blogging only because they didn't get the AdSense Approval. If you are thinking that blogging is a piece of cake to walk from, then certainly you need to change up your mind set soon. If you really want to be successful in the blogging world then you need to give it a dedication. There are lots of qualities in a professional successful blogger. I have mentioned some of the qualities below. Although these have collected and noticed in many blogger, it may be possible that some of people are not agree with them. The list is not ranked like in a merit list. But these are the qualities, I have seen mostly in the professional blogger and made them successful.
1. Smart Marketing Skills
Not only in the blogging world, Marketing is important in every field. Professional blogger have top marketing Skills. They know how to market their content to their visitors. They regularly take participate in the different forums and help other people for solving their problems. By helping others they are making a brand for themselves and proving that they are the expert in their field. They know the value of a single visitor and know how to care for them.
2. High Reachability Skills
In blogging contrast, Reachability means how much informative a particular webmaster for the content is. If there is something happens in the blogging world then they know it immediately. They subscribe for other top blogs in their niche. So if you want to become a professional blogger then you need to maintain this skill in yourself. You can make subscription for the top blogs to keep you informed. You can also subscribe for the top RSS feeds.
3. Great Analytical Skills
Well this is one of the topmost quality for a professional blogger. You should not only focus on producing the content but also focus on the traffic you are getting. If you only writing posts on your blog, but not optimizing them well then you will able to successful as much. Analyze the traffic you are getting from. Suppose if you are getting more traffic from social networks example from Facebook, then you need to extent the reachability of your Facebook content. More number of reachability you will find for your blog more number of visitors you will get. Also not to forget to investigate for other sources that might be useful for driving traffic to your blog.
4. Persistence and Consistency
There is a lot of competition in the blogging world. Your Alexa rank will move according to your daily traffic. So if you want to crack the boundary of 1 Million then you need to be patient and consistent about your blog. Success doesn't come overnight, remember that. And you should able to make yourself to live with it. Be patient/persistent about your applied strategy, it will take some time before giving you back the changes, then again go for the other decision. Also production of content on the blog should be in a consistent manner.
5. Visitors first
Professional bloggers optimize their content for their visitors. Visitors should be the first choice for any professional blogger and put the search engine at the second place. There shouldn't be any irrelevant content on your niche. Choose one field for yourself and stick with it. If you find your interest on some other topic too, start another blog for it.
I hope you liked this posts, and got some motivation from it for your blogging journey. If you some other field where you think a professional should be master at. You can tell us in comments.
By the way, Happy Blogging journey to all bloggers.
Like us on Facebook to get out daily updates.
[efb_likebox fanpage_url="techgeekersworld" box_width="800″ box_height="200″ colorscheme="light" locale="en_US" responsive="1″ show_faces="1″ show_header="1″ show_stream="0″ show_border="1″ ]