Sony Xperia Z3 Compact – Best phone for Photographers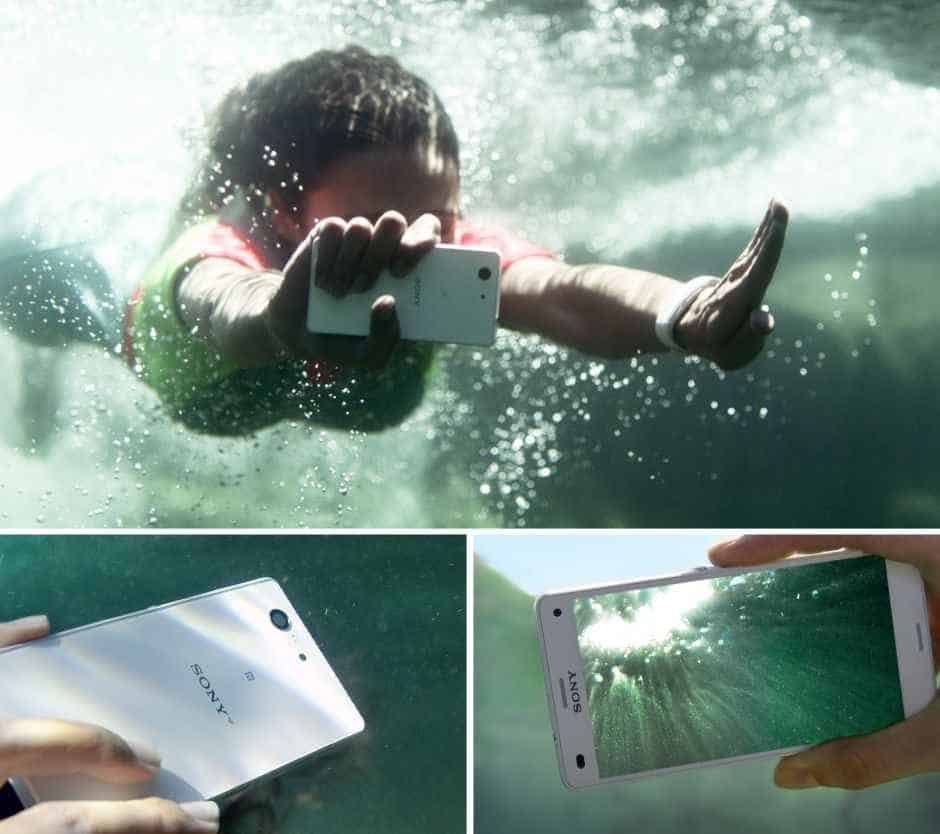 Sony electronic gadget king is ready to thrill it's lovers with it's best phone combined with best camera with the most advanced technology.
Here is some of the coolest feature of this phone:
1. No fear of water because it has Waterproof design
Xperia Z3 lets you use you phone in rain or take beautiful pictures in the rain or inside your pool. It has sleek body with rough and tough body that can any tough times. It
2. Take photographs at Night or Day- it doesn't matter now
Now don't be dependent on light to take photograph, with this phone you can take images in very dim light and capture perfect moment. It has some advance camera technology such as Cyper-shot and Handycam that let you best video recording. Biggest of all "take photographs underwater with every detailed captured inside your phone".
It's the sony's best smartphone camera yet, so enjoy you time taking Photographs in day or night as it doesn't matter anyway in Sony Xperia Z3 compact.
3. Music lovers – Feel more depth of music with Xperia Z3 compact
Now with advanced Hi-Res audio and Digital Noise-Cancelling support(for removing distractions)  sense every music with full vibrant beats that's meant to be felt. And access your PlayStation 4 console with PS4 Remote Play , and play your best games with remote in you hand  that' your phone.
Xperia Z3 Compact matches our brightest display with the latest in Sony audio technologies. Hear every beat as it was meant to be heard with Hi-Res audio, and block out distractions with Digital Noise-Cancelling support. Tap into the Movies App and watch a blockbuster on your balcony, or access your PlayStation®4 console via PS4™ Remote Play*. Because some nights are just too nice to stay in.
4. More Battery life gives you much time to take fun with your phone
with 2600 mAh , now charge your phone after days and make you phone your perfect servant and friend.
Some of the main features of Xperia Z3 are:
1.Light Weight 129 gm only
2.HD display with screen size 4.6″ HD (1280×720 pixels)
3. Snapdragon 2.5 GHz Qualcomm Quad Core processor and latest Android OS 4.4 Kitkat
4. 20.7 MP rear camera with auto focus and 2.2 MP front camera with ISO 12800
5. Long Battery life with 2600 mAh battery which gives
Talk time: up to 14 hours
Music listening time: Up to 110 hours
Video playback time: Up to 10 hours
6. Water Proof and Dust proof
Hope you enjoyed this post keep visiting for more tech updates.