How to enable Two Step Authentication For Your Google Account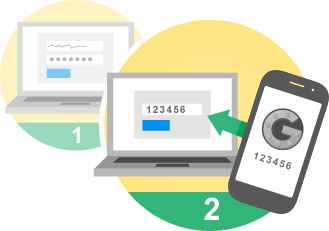 What is two-step authentication?
Two step authentication is another level of security provided to your account by Google. By adding this level of security to your account your account becomes less susceptible for hacking attacks for stealing your password.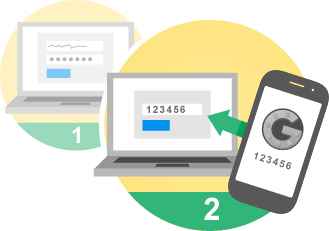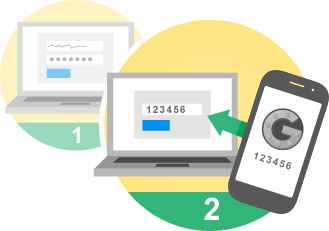 Concept behind two step authentication is simple. You need two password for login to your account when you are login from a new device. One is your account password and other is verification code provided by the Google for that time. You can either select your phone for getting the authentication code for your account login or can use the official Google Authenticator application for the same purpose. But remember when you are using Google Authenticator for authentication of your account you should make sure that your device has the same time as the standard time. The code provided in the Google authenticator are time dependent. So if your device has not correct time in it, it will lead to wrong authentication code. You can choose the option whether you want Google to ask you for the verification next time or not. In saved devices, Google will not ask for the verification code. So two step authentication adds another layer of security for your google account.
Why we need Two Step Authentication?
In my personal opinion, you must have two step authentication enabled on all your important accounts.Gmail is one of the most used email service provided by the Google. With increasing number of Gmail account in the world, hackers are putting their full effort for cracking your Google account. There are different indirect ways by which hackers can get access by stealing user's password. So much chances of falling in such traps like clicking on the link given in the email, which can lead you to a phishing site thus losing your password.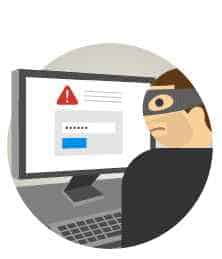 There are lots of disadvantage and unwanted results can happen if you lose access to your account such as
Hackers can check all your emails and can steal sensitive information from your account such as your bank account password if you have given this email account as your recovery email account.
You can also lose access to others accounts also if you have given this email id there.
Hackers can misuse your email account for some unauthorized purpose. Only you will be responsible for their act. Because you are the person associated with that account.
Hackers can send mail to your contacts by pretending to be you. This can leads to serious misunderstanding in some cases.
Stealing someone's password is now becoming easy because people don't restricts themselves in places such as public WI-fi. Also hacking software such key logger made the job again tougher for you. So in the present world everybody must enable two step authentication for their Google Account.
How to Setup Two-Step Authentication of Security to Your Account?
Click on the Setting icon on the right top corner of your g-mail inbox. Go to Accounts and import tab in your Google account. Click on the Other Google Account settings option shown below.
Select the security option. Here you might be asked to re-enter your account password. so in that case do the same. After that you will see a window like this. Click on the 2-step verification as shown in the below picture.
This will lead to the setup of two-step authentication. Click on the Start Setup.
Provide the backup number if you didn't have access to your backup codes provided by Google after turning on two step authentication. Complete the all steps.
Google will provide you a set of 10 backup codes. You can use these codes in a situation when you don't have access to your phone. One code can only be used once. You can generate another set of backup codes if you have used all or have lost them. Older codes will no longer work after new backup codes has been generated.
You can also add other numbers for your backup purpose. As you can see in the main account setting the 2-step verification is now enabled on your account.
That's all friends. Hope you have successfully enabled two-step verification on your Google account. You can tell us about this in comments. Now if someone has your password then also he or she will not able to get access to your phone. The reason behind it is simple they don't have verification password for getting access to your account. So clearly this facility of Google lessen the chances of hacking for your account.
But remember friends, don't rely casually about the security of your account. Nobody knows, when hacker will find the way to crack the two-step authentication of Google. Keep your password as strong as possible.
Hope you guys have successfully enabled two step authentication for your Google account. Tell us about your experience with it.