Bitdefender Antivirus Plus 2020: Best Antivirus for Windows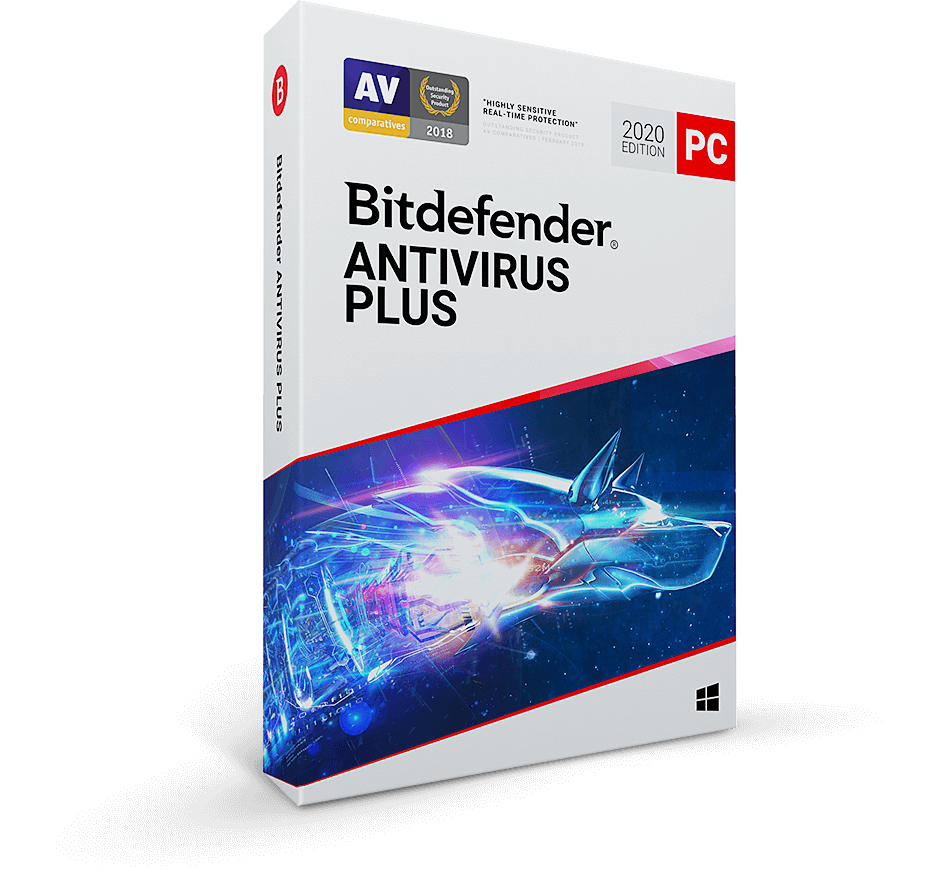 Bitdefender is one of the best antivirus solutions available on the web. It is packed with the next-gen cybersecurity features that won the "Outstanding Product" award from AV-Comparatives. It is one of the fastest programs at stopping the malware before it infects your system and does it without actually causing your system to slow down.
Bitdefender Antivirus Plus 2020 protects the Windows PCs against all types of online threats and includes the privacy tools such as VPN, password manager and SafePay.
Multi-Layer Ransomware Protection & Ransomware Remediation
The Plus 2020 offers multiple layer of protection against ransomware. It makes use of behavioral threat detection to prevent infections and protects your system files from ransomware encryption. Also, the Ransomware Remediation feature acts as a remediation layer protecting data such as documents, videos, pictures and music against all types of ransomware attacks.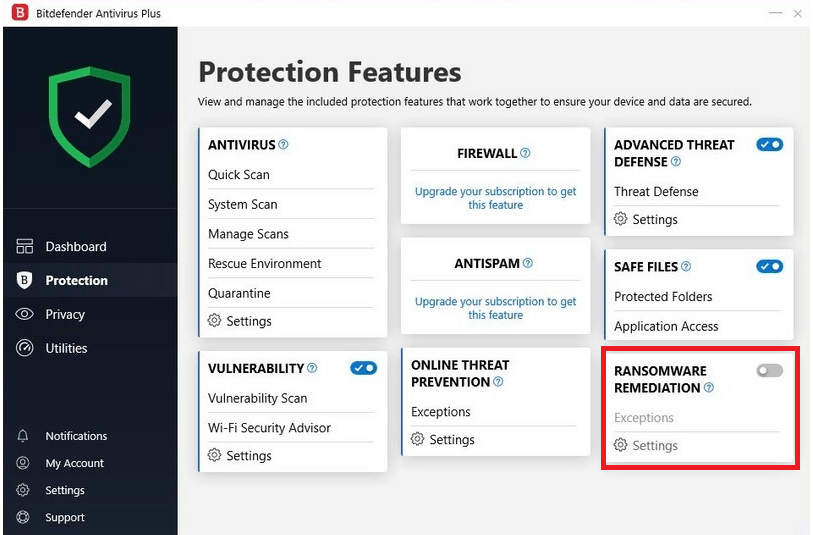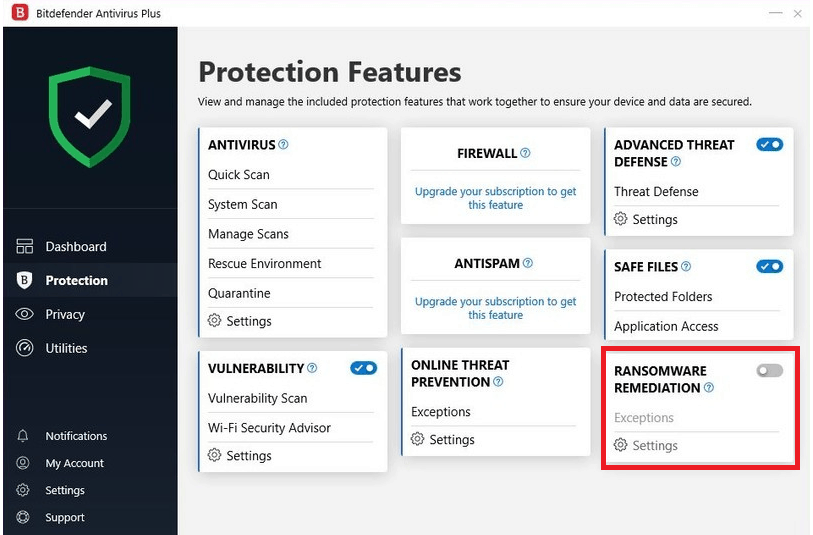 Network Threat Prevention
The latest version of security software brings major changes on how online threats are detected and repelled. The latest network-based adaptive layer of protection prevents the exploitation of vulnerabilities in your system while detecting and blocking brute-force attempts. It also stops botnet attacks from compromising your device and prevents the sending of sensitive information in unencrypted formats.
Real Time Data Protection
It claims to the best most effective anti-malware solution available today protecting your system against all the e-threats- from viruses, Trojans and worms to zero-day exploits, ransomware and spyware. It scans your system in real time and removes all threats.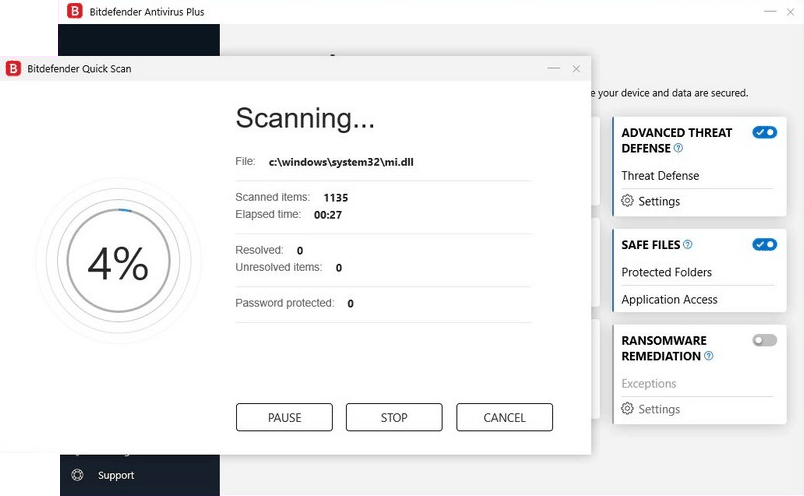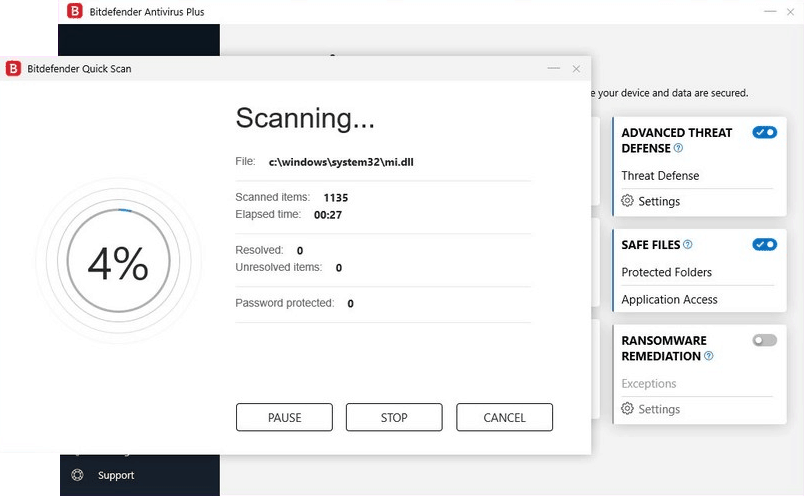 Advanced Threat Detection
The 2020 version of Bitdefender makes use of an advanced behavioral detection algorithm to monitor apps closely. The moment it detects anything suspicious, it takes quick actions to prevent any infections.
Web Security
Its web filtering technology makes sure that you never land on a harmful website. You can find out whether your searches are safe before you actually click on the link. It also blocks all unknown infected links. Apart from this, it also comes with anti-fraud and anti-phishing protection.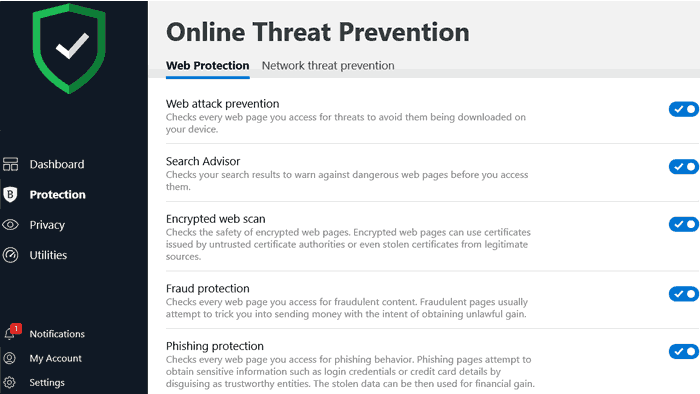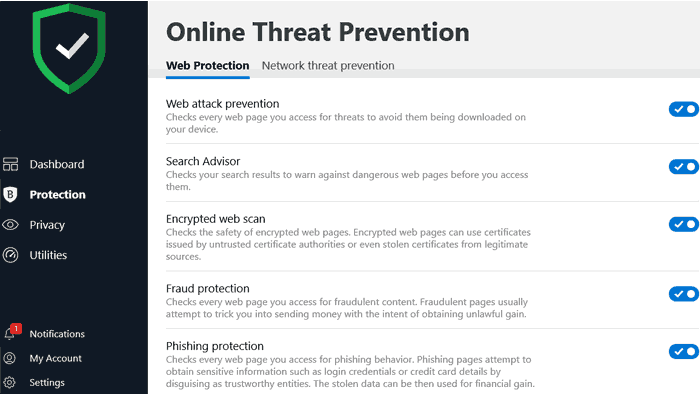 Performance
The Autopilot acts as your security advisor giving you deeper insights into your security status. It comes with Photon technology adapting to hardware and software configuration of your system, saving computer resources and improving speed.
Even the heaviest scans take place in cloud so that there is a zero impact on your local resources. The speed and performance of your system remains unaffected. Bitdefender also detects when you play games, watch movies or work, and blocks any unnecessary requests so that you can focus on what's important.
The battery mode is one of the most effective features to improve performance of your laptop and tablet. It temporarily tweaks the settings such as system cooling, display, system updates and Bluetooth connectivity.
Bitdefender VPN
This security software also offers a secure VPN service to protect your privacy on the web by encrypting the web traffic. It includes 200MB of daily encrypted traffic for your Windows devices. You can easily open the VPN with just a single click.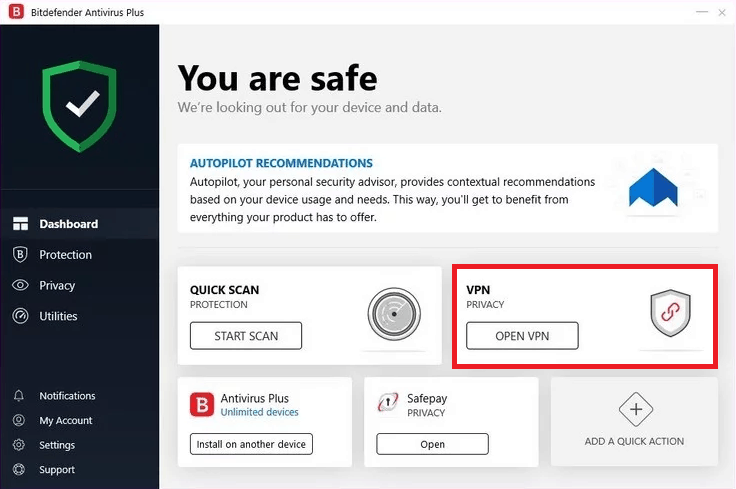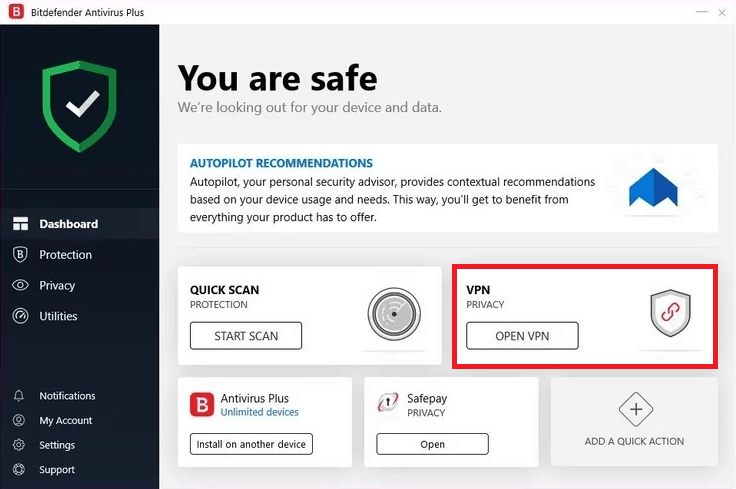 Other Features
Apart from all this, Bitdefender Antivirus 2020 comes with some other privacy features such as anti-tracker to keep your browsing data private, safe online banking, Wi-Fi security advisor, social network protection, password manager, file shredder and vulnerability assessment.
Pricing
New 2020 version will cost you $59.99 for a year and you can protect up to 3 devices using this software license. But if you buy it now, you can get it for $24 with the "Back to School" discount.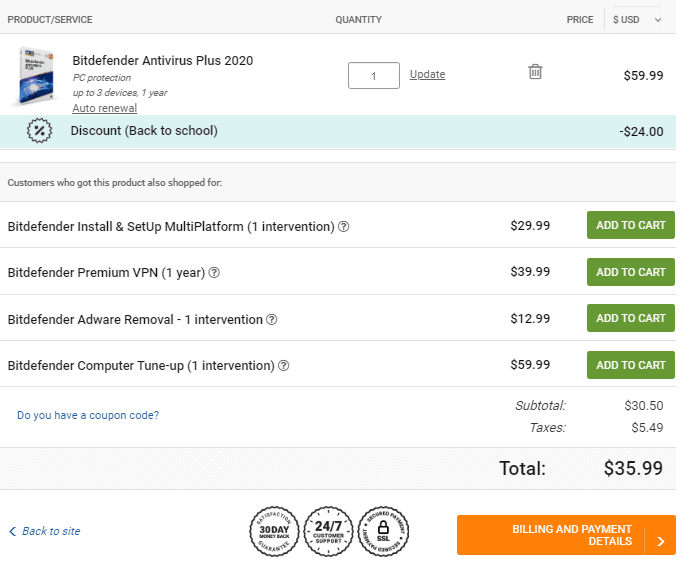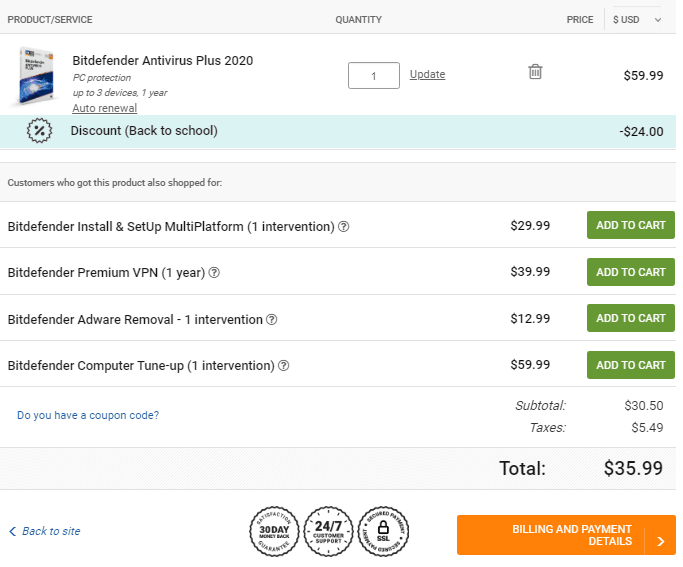 The Bottom Line
Bitdefender Antivirus Plus 2020 is one of the most advanced antivirus software that is recommended by most of the security companies around the globe. It not only protects your system against the most malicious infections and ransomware attacks, but also safeguards your browsing sessions, giving you a complete privacy. If you haven't tried it before, now's the time now.