Best to Choose in Solar Watches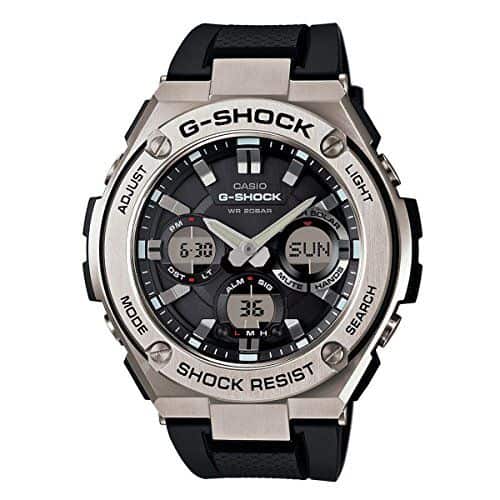 As we all know, today's modern world is becoming dependent on energy day by day. From our kitchen utensils to gigantic industries, everything is dependent on energy. Everything seems in search of an energy source.
You would be wondering why am I telling all this about energies and their resources. The reason is the Solar watch. We(humans) had been trying in the past to get rid of batteries and cells in the past. As technology evolved, humans learned and developed measures to use sun energy. When I had a wristwatch that would run on batteries, it would really irk me sometimes as the cell ran out sometimes.
If you are also facing the same and looking for an eternal solution, then wearing on a solar watch is a wonderful option. All you have to do is to talk to the sun and your watch will run consistently for months even the sun is out at night.
Solar watches run both on batteries and solar energy, thus giving maximum convenience. If you have jumped into this article to find some exquisite solar watches, then hold your nerves. You are going to explore the best solar watches to purchase and use.
1. Casio G-SHOCK G- STEEL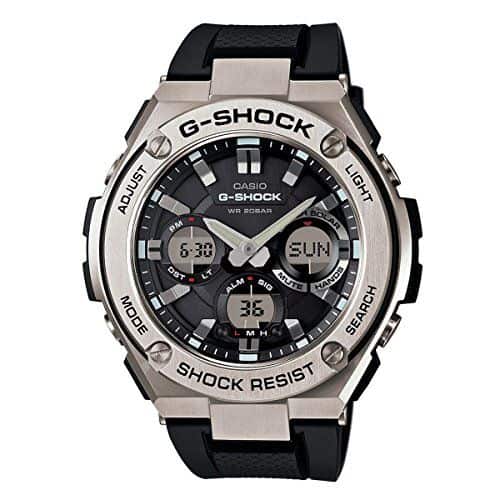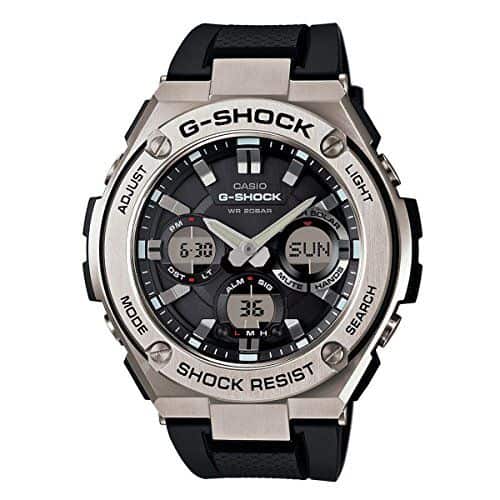 The first in the list is this magnificent watch. One of the first thing people always like to look for in a watch is its durability. To your surprise, it has a 3-fold stainless steel band that keeps the watch protected all the time. A tough leather band and 200m water resistance make it a wonderful choice.
In order to absorb the solar light to its maximum strength, it uses two LED lighting. If you are choosy about the color type and want to pick your desired color then you can pick a color of your own choice from a wide variety of colors.
An amalgamation of a digital and analog watch, G-shock can bear a lot of physical disturbance. You don't need to worry about your watch when you are out for adventures. If we talk about its three prime features, then these are; durability, exquisiteness and sleek look.
Do you know?
If fully charged, this amazing watch will keep giving time for 9 months even if there is no sun, Sound cool!
2. Seiko SSC017 Prospect-Solar Powered Chronograph Dive Watch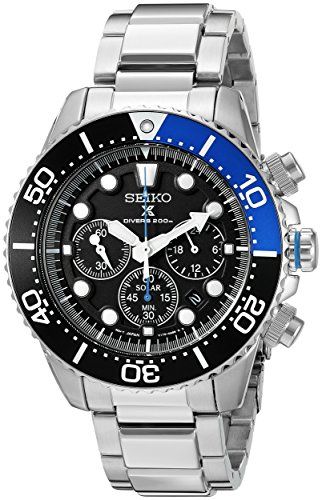 If you are looking for a watch that is lauded worldwide, then this Seiko solar watch will fascinate you for sure.
The question is why it is lauded? Well, you can dive deep down into the water without any damage to the watch(200m of water resistance). One one hand, there is stainless steel that gives it strength and power to cope with extreme conditions. On the other hand, it has a fine solar charging system that enables it to use solar energy efficiently.
Bezels will help you out to keep your watch upheld in a wonderful condition. If not giving the time in dark is the reason for not liking digital clocks, then I am sure you will like it. It gives good visibility in the dark. It is wonderful to see luminous hands in the dark. An in-built battery is always there to store energy and provide energy for 6 months of time.
3. Casio G-Shock GW – 9400 Rangeman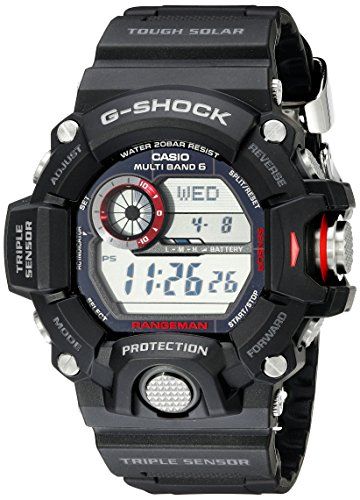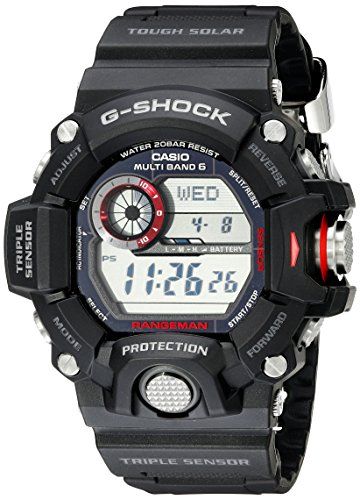 while going for a dive with a watch, it may time out. But in case of this Casio G-shock, it has a water resistance of 200m. The Rangeman has a might build which enables it to fight against all the bad weather conditions when you are out on an adventure.
If you are a person who is very busy and can't manage to do things on time. I believe, this watch will help you. You can easily set an alarm or multiple alarms to keep yourself prompt.
When people go for a picnic or an adventure, they come across with the problem of finding directions, a uniquely build a compass, an analog direction indicator, and a thermometer will help you get to the desired destinations without spending much time on locating ways.
Did I miss telling about battery life?
No, I didn't, 10 years of battery life. Really!
4. Casio Pathfinder PAG240-1CR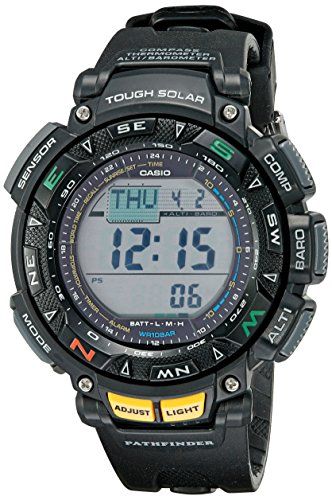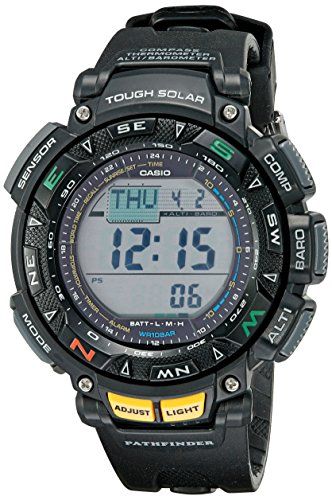 This watch is different in features from the rest of the watches I just described in the list.
Why?
If you are a person who is always out on exploring environment and other outdoor activities, then you must give it a try.
Apart from giving accurate timing, it has wonderful capabilities like a thermometer, barometer and the altimeter and much more. Who won't need this watch(there are very rare watches out there providing such functionalities)?
Pathfinder will prove itself a close companion to you. It will wake you up at sunrise. It will also inform you about the sunset. You can also put it on power saving mode to save battery. Furthermore, you can easily go from one region to others; as it has 30 different time zone.
5. Citizen Eco-Drive BM8180-03E Japanese Quartz Green Watch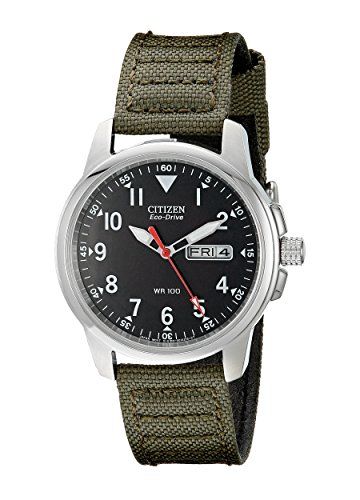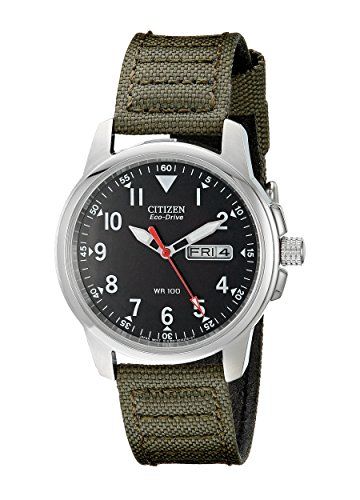 A rugged feeling, class and formal.
This is what this watch stands for. If you are a personality-driven person and care much about looking handsome, then I bet it will suit you. Just look at the design and style of this watch and you will realize that this watch is everything.
Now, let talk about the inner features of this watch. It is not only wonderful from outside but also has a fine inner structure. The Japanese quartz movement enables the watch to charge indoor light as well as when you are out in the sun.
The luminosity of the hands makes it quite easier to watch the time in the dark.
Not only this, but it can also bear water resistance up to 100 meters.
Conclusion:
Every watch in the list stands out. All you have to do is to find that perfect one for you. Check out the list thoroughly and I am sure you will find a wonderful piece in the end.