Best Selling Smartphone on Snapdeal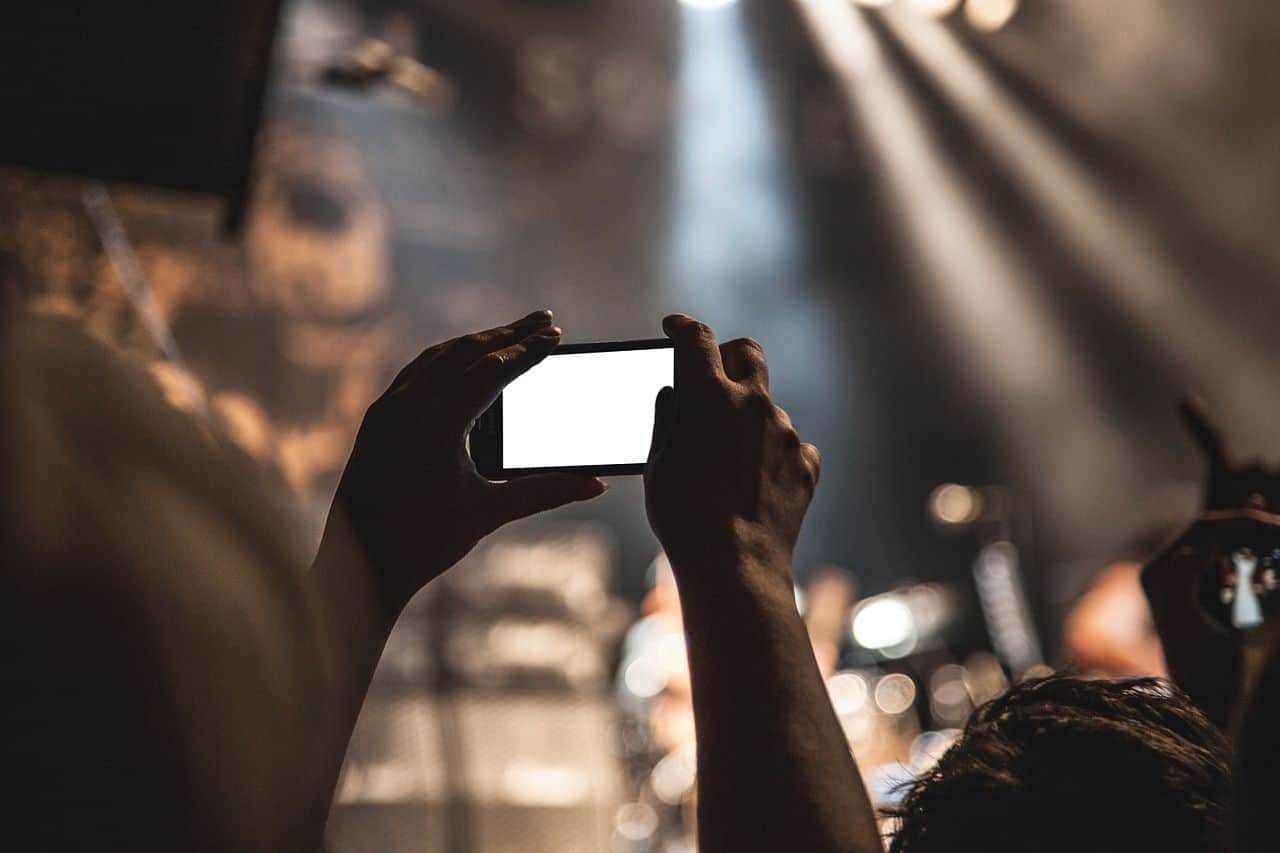 Smartphones in the 21st century are a must-have. Every second person we see owns a smartphone and an updated one. It's not difficult to buy one today as the prices are oh-so-affordable. And the truth is that we all cannot live without our smartphones anymore.
What makes everyone own an up-to-date smartphone? It's the exciting Snapdeal online shopping store which makes it so easy on the pocket. Snapdeal provides such amazing discounts that we can't resist but buy one.
What's the cherry on the cake? The Snapdeal coupons help one get even better discounts and offers that it becomes an unmissable deal.
If you are waiting to buy a new phone and looking for some great best-selling smartphones recommendations in the market then here is a list of few which should be purchased off Snapdeal because of its great prices and reviews. Check 'em out now!
MOTO E4 PLUS
Moto models are giving all smartphones a run for their money. Moto E4, a recent launch, and an amazing phone have taken over the marketplace. They have been selling like hot cakes on Snapdeal and it is definitely worth the price. Here's why one should invest in this phone-
This Moto phone comes with an exclusive camera of 13 MP and a 5MP rear camera with prime focus giving it a pro camera feel.
32 GB memory is a must have and it's just perfect for good storage and multiple application downloads.
It comes with a 5.5-inch screen size plus an HD view. It's just perfect for its size, isn't it?
Coming with a quad-core processor, it's extremely fast and smooth in function
Battery capacity runs up to 5000 (MAH) which lasts at least up to 12 hours with a decent usage per hour.
This phone is priced at an extremely reasonable rate of RS 10,500. Snapdeal offers an additional 10% discount on the net amount making it easy on the buyer's pocket.
REVIEWS-
–NDTV gadgets critics have reviewed it to be a worthy buy. According to them the biggest advantage of owning this phone is an elongated battery life. If you are an excessive addict, this phone is the right choice. The only drawback is the low internal storage capacity.
-Expert reviews have given the phone a thumbs-up, considering it to be a rare piece. It has a combination of good performance, a charming outlook, and budget-friendly which definitely makes it a worthy investment.
VIVO V7 PLUS
Vivo models have been one of the best-rated ones recently. Plus it's a super hit on Snapdeal. Selling superfast, it comes with great discounts and features that you will want to invest in this latest vivo v7 smartphone.
Snapdeal is giving an unbelievable 20% discount which is a huge bargain in terms of a mobile. They are selling at a very fast pace and one should not miss this deal.
The camera is the prime feature of this phone comes with various modes like auto mode, continuous shot, beauty mode, pro mode and panorama mode. It has a 16 MP rear camera and 25MP front camera. It has palm gesture selfies and 120 degrees selfie mode.
Music is a secondary smart feature which brings you the experience of a HI-FI music system and it gives you the most desired custom made audio chip feature.
It comes with the up-to-date Android nougat 7.1 and a Qualcomm snapdragon processor. It's one of the latest launched phones and gives you an edge over the others.
The features also include thumb lock, easy split, and app clone.
If you're worried about the storage then 64 GB internal memory and 128 expandable memory will highly suffice.
Reviews-
-Gadgets guru has welcomed the phone with utmost acceptance for its stellar rear and front camera. There is no looking back if one is looking for a phone with a powerful camera with a variety of modes and filters.
-NDTV gadget reviews have appreciated the phone for its camera performance but belittle it for its slow charging capacity as well as its plastic and not so appealing outlook.
iPhone 6S
All iPhone lovers and cravers, here's the perfect opportunity to buy the king of the phone brands without burning a hole in your pocket. iPhone rules the marketplace with its charming and irresistible features. Check it out!
With an internal memory of 64 GB and expandable 128, you can store photos, videos, apps, and music to your heart's content.
Believe it or not, the IOS is a guilty pleasure and one definitely wants to own the iPhone due to its unconventional processing and technology.
Standing apart from an android, its 12MP rear and 6MP front camera are enough to give you high-quality HD selfies and pictures. iPhone cameras are one of the best, no doubt.
The super discount of the iPhone is a handsome 23% which is impossible to find. Get it at RS 37,500 only.
It is available in both space grey and black which are one of the best and the most wanted colors for this smartphone.
REVIEW
-Trusted Review critics have rated it well for its good looks and front camera flash which makes it an automatic night mode friendly phone. It has only been disliked for its slow charging feature in comparison to other iPhones.
-Gadget Guru has liked the phone for its new model but disapproves of no latest features. In short that the iPhone carried on its legacy with just a new model.
 REDMI NOTE 4
RedMi has held a great legacy of phones and now it's just getting better. Snapdeal with pride presents this phone which has been selling unbelievably since 2017.
It comes with a high-speed quad processor with HD view. It offers full clarity with its screen space of 5.5 inches and easy to handle. It is visually thinner and better.
It has a Snapdragon 625 processor making it extremely smooth with regard to its speed.
This model comes with 32 GB internal storage and 64 GB expandable storage which is a good capacity to hold multiple data.
25% more power efficient and better than the preceding REDMI.
It has a noise- eliminating camera 13 MP rear and 5 MP front camera with backside illumination and larger pixels resulting with stunning images in low light as well.
It comes in various colors such as gold, black and dark grey with a sleek and curved model, for better feel avoiding sharp edges.
Buy this phone at just RS 10,999. It's a major offer price, down from RS 11,500.
REVIEW-
Loved by NDTV gadgets for being budget-friendly, it has been given one of the best reviews in recent times. They say that it would be doing oneself good by investing in this phone because of its overall features and a pocket-friendly price.
Android central has also categorized in the A1 list of smartphones also considering it one of the best launches by the Xiaomi fraternity.
Lenovo K8 NOTE
What good is a smartphone with a boring model? Ditch the regular as the Lenovo K8 Note is here with its sleek and stylish model in a variety of colors like gold, silver, white and black. Not only is it good looking, its features are on point too.
Snapdeal has offered a jaw-dropping discount with a 30% slash on the original price. It is priced at RS 9,499 which makes it so affordable and it is definitely value for money.
The Lenovo K8 model comes with a good 13 MP camera and an 8 MP front camera.
The storage capacity is 32GB with an expandable 64GB.
It comes with a quad-core processor which works fast and smooth.
It's neither too big nor too small. It has a screen size of 5.2 inches which makes it easy to carry.
Reviews
-This new Lenovo K8 model as topped the selling charts and it has been purchased by many buyers. Gadgets now also consider it to be a worthy investment with the model body being the only drawback.
– Gadget 360 approves certainly of the phone due to its overall features and its camera which appears to be better than expected. According to them, the phone has features which stand up to the buyers expectations.
So it's a green signal from the critics' end.
LAVA Z80
Lava phones are taking over the marketplace and it's becoming one of the best brands among Android smartphones. Snapdeal is offering a price of Rs 7,525 which is a price slash of 25% compared to the market. Buy it before it gets out of your hand. It is a pocket-friendly phone and priced very reasonably. No wonder it is a bestseller.
3GB RAM and 16GB internal memory, it is good for college goers and small users.
It is selfie-friendly with a good 5MP front camera and 12 MP rear camera with great picture quality plus HD.
The phone is compact with a 12.5-inch screen size and makes it easy for those who dislike big phones.
  With a 2500 MAH battery capacity, it promises a long-lasting battery usage and you won't need to carry your charger along.
Reviews
NDTV gadget appreciates the phone for the proximity sensor but doesn't encourage users to invest in it due to its low internal storage capacity.
Mouthshut reviews praise the phone for the good sound quality and the stylish design of the phone.
All these phones are the current best- sellers which are high on the ranking as well as selling charts and are extremely affordable. They are the latest phones and super chic in terms of design, quality, display and working. There is no reason why you shouldn't purchase it off Snapdeal as they are correctly priced with some additional benefits. So why wait? Shop your favorite phone from Snapdeal now!