7 Reasons to Ditch Your Regular Longboard for an Electric Skateboard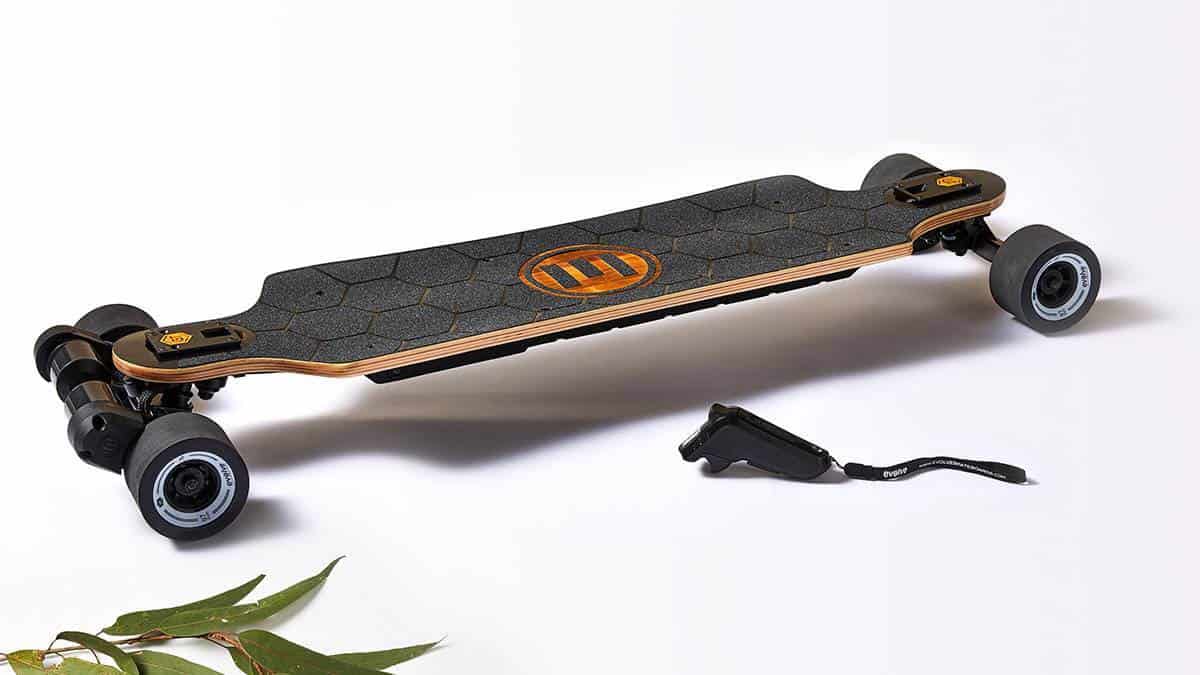 For the beginners, skating is a fun and excitement. There are different types of the boards that are used for skating. It is up to your choice that which longboard you choose for yourself. The kind of skateboard you select makes your riding experience entirely different. The majority of the beginners choose the longboard in the start. On the market, the skateboards are available of different types and styles. These are available on the competitive because of the features and functionality factors. If you are going to buy these products then it is better to understand the difference of the two products.
Longboard VS Skateboard
Skateboard is a generic term that covers all types of boards. Longboard is a type that is longer and a bit different in shape from the skateboard. Length in these boards is different but these are found in 51 inches. The shape of tail and nose is different but all these are flat. These are manual boards that a rider operates with his efforts. It needs to maintain balance on longboard and skateboard. Using longboard is not simple all the time. If you have learnt the use of the longboard and enjoying your riding then why do not you think about electric skateboards?
These are very easy to operate and use.
Due to the modern technology, the majority of the people like it. There are several benefits of using electric skateboard instead of using longboards. As compared to the longboard, the skate boards are lighter and sleek in shape. Longboards are more expensive as compared to the skateboards. Some other reasons to ditch your longboards are given below.
Modern technology and control system
You will enjoy using the low-cost electric skateboard because it comes with brake technology. If you are on the road then this brake system is more effective than raking on longer board. You are safe on e-board. It is simple to operate because you can push the remote button and can be able to stop your board.
Long board does not allow you to control the entire system suddenly. It does not have remote control system and you need to slow your speed all the time. It takes some seconds to stop long board. This is a good reason that you replace it with an electric skateboard.
More efficient and no charging issue
Electric boards are speedier and efficient. There is no issue of charging its battery because you can charge it anywhere. Whether you are riding or skating both the speed and distance you depend on your fitness level. With the powerful battery, the electric skateboards give you long timing. If you see that charging is running off then you can charge it anywhere at any time. Have a break in a coffee shop and plug it for charging there. Have a cup of coffee and get enough battery to continue your journey for miles.
Uphill ease
One reason that makes electric board ideal is that it is easy to drive. You can use it for making your uphill skating mind-blowing, easy and safe. Do you need to push up hills? The inclination angle is based on the wattage of the board's motor and your weight. Ditch your old longboard because it will not allow you safe skating up hills. With the use of the e-boards, you will be able to focus on your enjoyment because you need no effort to push the hill behind. Its powerful motor will speed up your movement and you will enjoy at the peak of your fun. You just have to maintain your balance to enjoy thrill on electric skateboard.
Modern Technology
You know that motorbike is speedier as compared to the pedal bike. It is due to the motor accelerates you more as compared to your legs can do. You will enjoy a good speed with powerful motor and battery. You can take it where you want to go. It is simple to take turns and stop the skateboards. Climbing up hills is a thrilling activity.
You will have no control on your longboard when you are going downhill. It moves as the gravity takes you but with the e-board, you can control your power of wattage. In this way, you can come down the hill very easily and safely. Due to the modified technology, it is great for the outdoor lovers.
Safer
Super E-Skateboard comes with regenerative braking, that is a method of using brushless motors. It is good for braking. The hub motors are safer and efficient than the belt motors. By using this system, you do not need to push your body to stop the skateboard. The electric skateboards are great because these are used with the remote control. In this way, you can enjoy its speed and have good control on it. This control gives you a safe ride and support to make fun.
Speedy
Not only this, these electric skateboards have system to accelerate the speed. You can increase and decrease the speed of your skateboard very easily. On the other hand, on the longboard you have no options to increase speed without making effort.
The longboard are great because these can go over 20mph. It does not seem as fast as we want. The actual electric skateboard can go faster.
Price
With the modified technology, the electric skateboard is highly inexpensive. You get plenty of benefits while using these items. There is no need to use fuel and it is your excellent conveyance that you can use without doing any expenses on license and other things. On the market, these are available in competitive prices. The rates are higher as per the features and technology.
These are eco-friendly items because there is no fume and burning fuel. Your skateboard runs on batteries. These are cost-effective items. You will find it an environment friendly item because of no harmful ingredients. Due to its high-speed, it saves your time and avoids traffic block issues. These items are good to save you from the parking issues.