Best Data Visualization Tools in 2021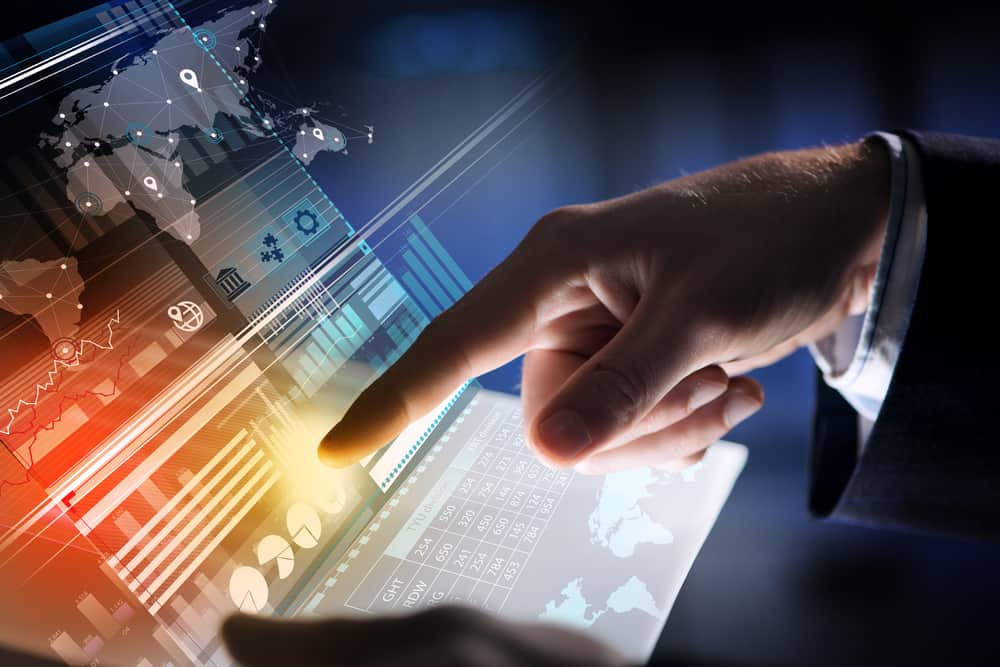 Data is everywhere today; and so is Data Visualization.
If you have a look at the books that today's children refer to for academics, you will find numerous pictures describing what is written. The pictures make the books attractive and grab the attention of the child. They find it easy to learn with images in the book. Let us explore more interesting facts related to visuals.
Interesting Bites:
Our brain can process visual data and images 60,000 times faster than text-based data.
90% of the information conveyed to the brain is visual.
We come across 5 times more information today than what we came across 35 years ago.
And the most interesting one:
It takes only 13 milliseconds for a human brain to process an image.
And these are the bites that convey the importance of data visualization in every aspect of technology. Data visualization tools enable you to capitalize on how the human brain works. It would be a great step to go with Tableau eLearning if you are interested in data visualization.
There are numerous use-cases of Data Visualization that include understanding marketing campaigns, business intelligence, creating infographics, and business intelligence.
What is the fastest and easiest way to portray complex data?
It's Data Visualization.
Data Visualization can be of great help if you want to:
Make smarter and quicker business decisions.
Discover bottlenecks and problem areas rapidly.
Improve your business's productivity along with saving time
Study purchase behavior of your customers and improve your goals
Understand huge datasets across different channels.
Streamline your business processes and systems
Share information visually
If you need any of the above-mentioned purposes served, there are many data visualization tools out there in the market. This article will tell you about some of the best data visualization tools that are being used by data workers these days.
What is Data Visualization?
In simplest terms, Data Visualization is the process of presenting data in graphical form. Data Visualization is done by using visual elements such as graphs, charts, maps, and tables. With these elements, data visualization tools offer an accessible way to look and understand trends, patterns, and outliers that are otherwise hidden in data. Here are the list of saas companies you may check out.
From art and advertisements to movies and academics, our culture is visual.
Data Visualization is a form of visual art that holds our attention. When we look at a graph we can readily predict the rise or fall of the related parameter.
So data visualization is 'storytelling with a purpose.'
Data Visualization is crucial in almost every industry including government, finance, healthcare, marketing, retail, advertisement, history, education, service industries, consumer goods, sports, and many more.
Let us discuss some of the best data visualization tools prevailing among data workers today.
Best Data Visualization Tools
Tableau – The Most Advanced Data Visualization Software
It is impossible to discuss data visualization without Tableau. It is the most advanced data visualization out there.
It is a visual analytics platform that is transforming the way we utilize data to solve different problems. It is an advanced data visualization and management software that is capable of managing huge datasets with numerous data points ranging from thousands to hundreds of thousands.
Tableau empowers organizations and professionals to make the most of their data. Many corporate and tech giants rely on Tableau for making smart, data-driven decisions to save time, enhance productivity, and attain a crystal-clear business understanding of data.
Some powerful features of Tableau are:
It offers specialized use-case visualizations including heat maps and timelines
Charts, dashboards, infographics, maps, and more.
Advanced permissions and user-roles
Provides connections to any data source
Dashboard templates to start functioning instantly
Powerful AI-enabled analytics tool- Apk Data
Extensive training material
Use Tableau to bring all of your data into a centralized location.
Zoho Analytics
Zoho Analytics is the best data visualization tool for beginners, meant for business intelligence. Its ease of use makes it versatile for non-technical users as well. It allows you to import and process data from a variety of sources that may include databases, websites, cloud storage, and other business applications used for powering businesses.
The drag-and-drop feature of Zoho Analytics makes it easy to customize reports, charts, pivot tables, widgets, and tabular views to obtain a clear picture of your data.
Key features include:
Drag-and-drop design features
Data synchronization every day
More than 500 integrations
Ask Zia which is an AI-powered analytics tool
You have complete control over where and how you want to publish your data
Power BI
A business intelligence and data visualization tool, Power BI enables you to convert data from different data sources to reports, charts, or interactive dashboards. There are various software connectors and services in PowerBI.
Key Features include:
Manage reports quickly using SaaS solutions
Get real-time updates via dashboards
Reliable and secure connections to data sources on-premise or on the cloud.
Allows hybrid configuration
Natural language query for data exploration
Dashboard visualization updated regularly
[youtube url="https://www.youtube.com/embed/-_DJPRrFQXI" width="600″ height="400″ responsive="yes" autoplay="no" mute="no"]
Cluvio
Not so popular data visualization tool.. It is perfect when your company is small-sized and data-driven or fast-growth start-ups meant to understand the performance of the business. This tool has a blended power of SQL and R programming language that lets you create custom interactive analytic dashboards to get a clear picture of the progress of your business.
Key Features:
You can share dashboards via email as well as URL
A suite of collaboration features
Custom conditional alerts
Customized dashboards for real-time data
Juicebox
A data visualization tool meant for data workers and consultants, Juicebox lets you create beautiful data visualizations and data-rich presentations. The best thing is that you don't require deep coding knowledge for using this tool.
Key Features include:
Easy-to-learn editing features
Simple styling options that ensure the professional web design
The responsive layout meant for mobile view.
A unique storytelling approach to guide you through the data
Can connect to various data sources through database connection or data upload.
Sisense
It is a data visualization software that allows you to simplify complex data sets gathered from multiple resources. Sisense is one of the best data visualization tools that lets you create interactive dashboards, white-label business intelligence applications, and self-service analytics for your team.
Key Features include:
Self-service dashboards
AI data trends
Sisense enables you to describe access rights to the users
Drag-and-drop interface
It allows you to export data to CSV, Excel, PDF, and other formats.
There are many more data visualization tools namely:
Google Charts
Visually
Plotly
HighCharts
RAW Graphs
DataWrapper
DOMO
Dundas BI
Adaptive Insights
Qlik
Fusion Charts
WhataGraph
Infogram
Teammate Analytics and many many more.
Conclusion
By now you may have realized the importance of data visualization. You have also come across the fact that data visualization is crucial for companies irrespective of their size or scale.
Want to learn Data Visualization?
Enroll yourself now in an online training course. Choose from various learning modes and learn at your own pace. Come across industry experts for all your doubts and get job assistance as well. Want to start experimenting with data visualisation today, then why not try this 14 day free trial of 
Hosted ELK stack
with built in Kibana for fast data visualisation and reporting.